Last Updated on October 30, 2015
I found a cool rainbow glowing keyboard by BlueFinger so now I'm going to write a review for this BlueFinger keyboard!
Most rainbow LED keyboards on the market today are upwards of being closer to $40. This specific keyboard is a little cheaper than the other ones out there and it also comes with a 1600 DPI mouse and a sweet mouse pad to top it all off.
That's why I think that this keyboard provides more value when it comes to rainbow keyboards. Not only is it cheaper than most of the other ones out there but it also comes with extras, a feature that I haven't seen with any other product that ties into the rainbow LED keyboards.
With that, let's get to the review.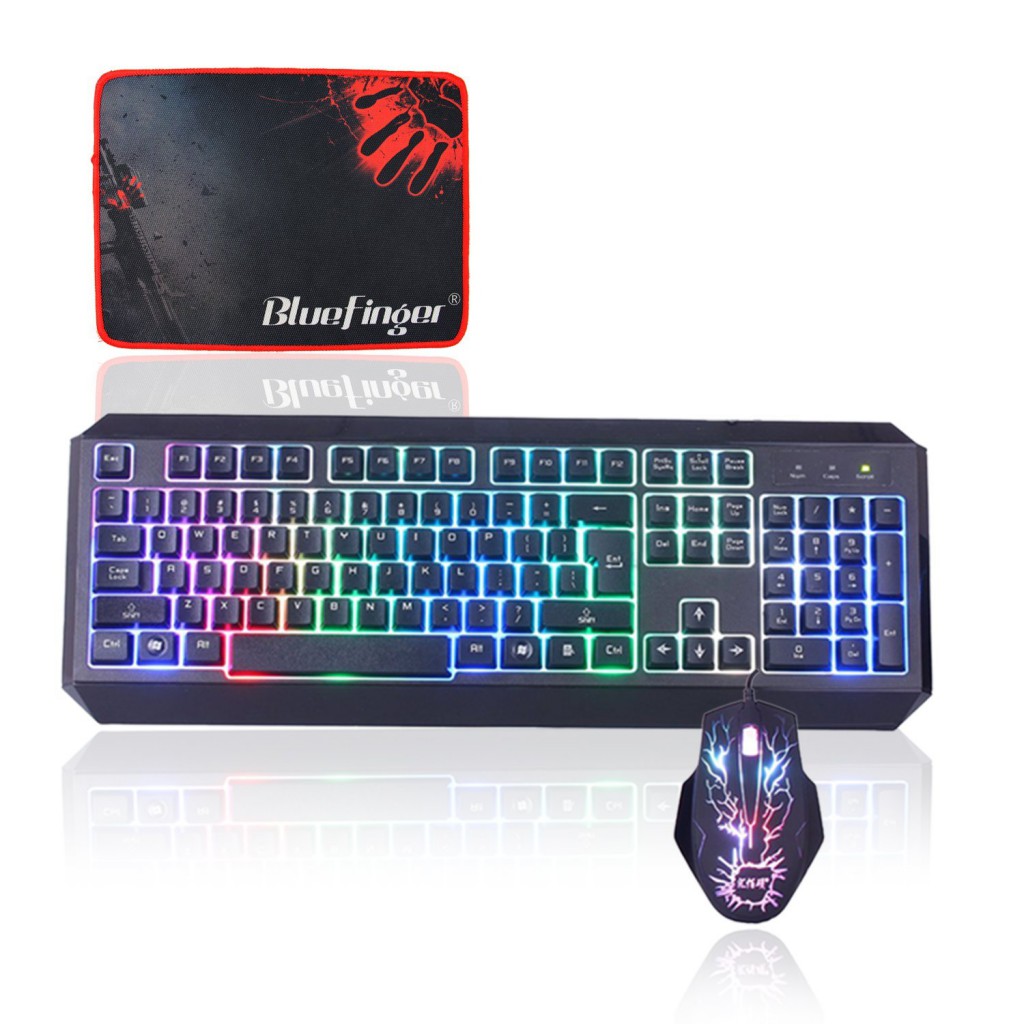 Product: BlueFinger Rainbow LED Backlit Wired Keyboard Mouse Combo Set + BlueFinger Customized Mouse Pad
Price: $32.99
Cheapest Place To Buy: Amazon.com
Warranty: 2 Year for $2.50
My Rating: 9 out of 10
More Bang For Your Buck
---
Not only is this a cheaper priced rainbow keyboard but it also comes with some extra goodies at no extra cost as well. This definitely means that it is some great bang for the buck that you're investing into it.
I dig this combo because it's really all you need as far as peripherals go, besides the monitor.
The keyboard doesn't have to be lit 24/7. The scroll lock button will allow you to turn the lights on and off however you see fit. I also have a rainbow lit keyboard, it's not this exact same one but it is one that cost me more money but there's really no difference between this one and the current keyboard that I am using.
As far as gaming goes, a keyboard really doesn't matter anyway. So unless you're one that wants a bunch of macro keys and other things, then this keyboard is a great buy, whether you're a gamer or not.
It looks great, your friends and family are basically guaranteed to say something about it and it functions just as you'd expect any keyboard in existence to function.
Why not have one with some cool lights and to top it all off, a free glowing mouse and a nice mouse pad as well?
This Mouse Will Work Great For 1080p Gaming
---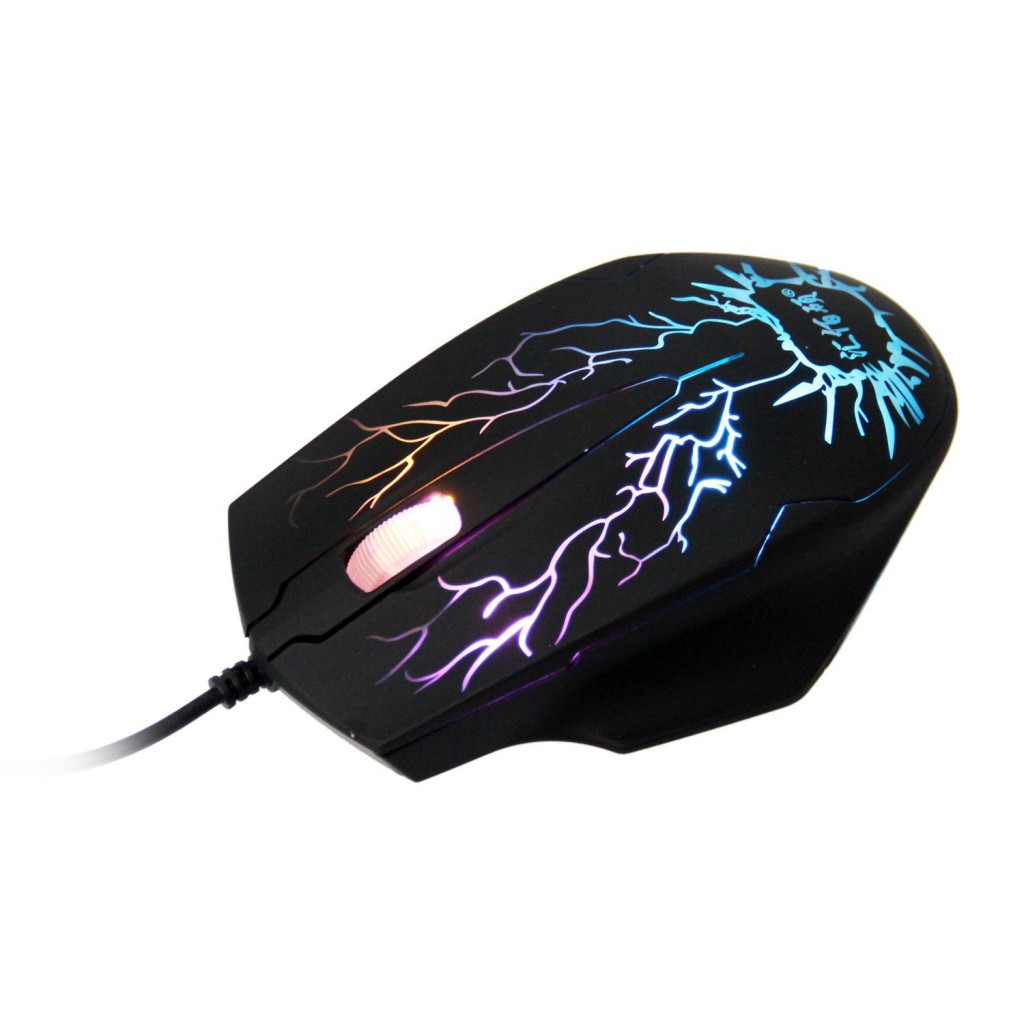 1600 DPI (dots per inch) is the maximum setting that the mouse has in store. This is actually basically perfect for 1080p gaming because it hit just the right amount of dots per inch to get the job done with a 1920×1080 screen resolution.
This basically means that you're going to be accurate with this mouse at that resolution, which is important for us PC gamers.
We don't want to miss those head shots or miss those opportune moments in our favorite games where we can turn the tides. Mouse accuracy plays a big role in basically any type of PC game so it's almost essential to make sure that you're able to be as accurate as you can be with your mouse choice.
With that though, if you're at any higher resolution such as 1440p or 4K resolution then you're going to want to get a better mouse with a higher DPI setting because 1600 just isn't going to cut it for the amount of accuracy you'll want at those screen resolutions.
So not only are you set for gaming at 1080p, it's also a great looking mouse that goes hand in hand with the keyboard. They go great together!
A Mouse Pad Is The Cherry On Top
---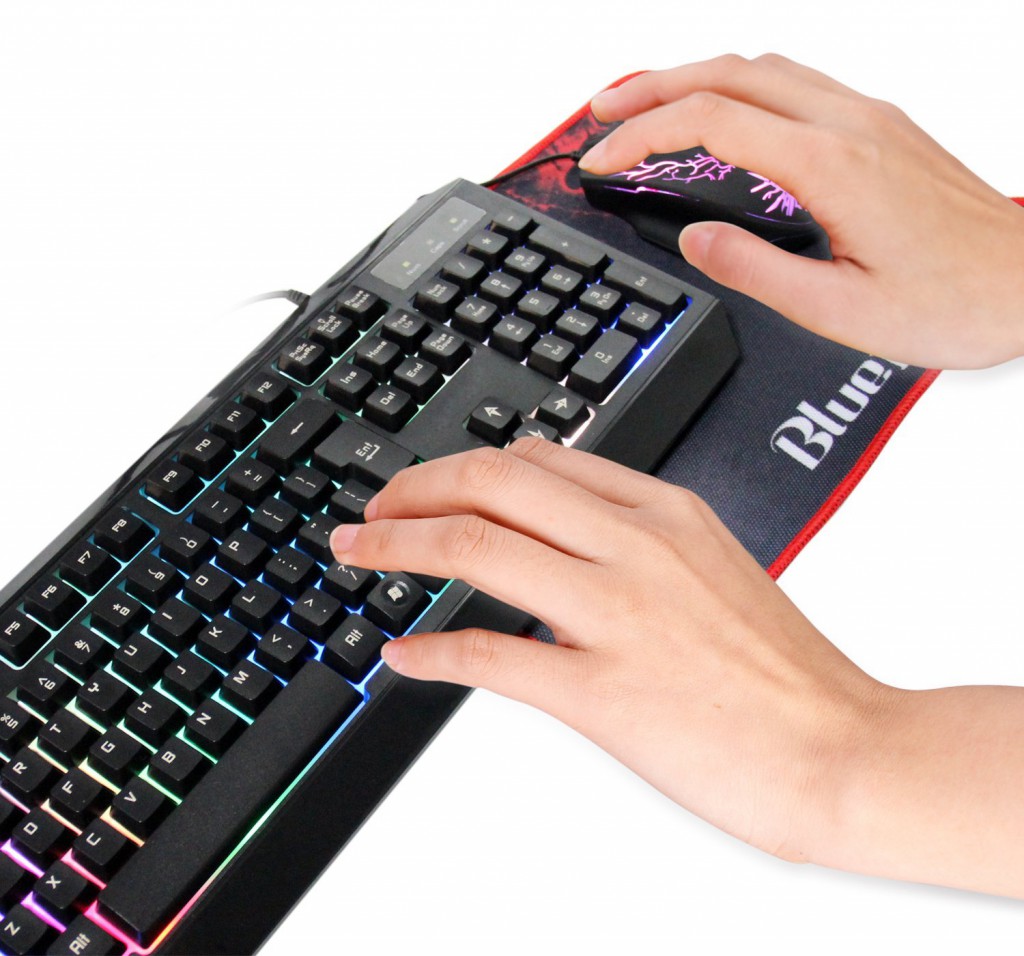 So not only is the keyboard cheaper than most of the other multi color glowing keyboards out there which also comes with a mouse that is designed with 1080p in mind, you also get a gaming mouse pad to top it all off.
It's the cherry on top.
I mean, don't you agree? This product comes with a lot of value. You don't see many companies out there that combine high quality products like this in one deal.
Most companies out there, especially within the PC gaming industry, are only out there to get money. Not satisfaction, not happiness.
Only money.
That's where BlueFinger is different here because they kept a thought that maybe PC gamers actually dig having value with their peripherals and other PC related products. BlueFinger is most known for their iPad accessories but that doesn't mean that they can't bring value to the table for us PC gamers as well, right?
I love companies that provide value like this, which is why they have such a high rating in my book!
To Conclude
---
All in all, BlueFinger has done an excellent job providing a bunch of value to a rainbow LED keyboard by also adding some extra goodies on top of it.
If you're in the market for a rainbow glowing keyboard that isn't made of cheap quality then this is definitely going to be the right choice for you!
So, what do you guys think of this keyboard?
Are you wanting to grab one for the looks?
Let me know in the comments below! 😀
Hey there! 👋 I'm Colton, founder of PC Builds On A Budget.
Whether you need help putting your PC together, finding a great pre-built rig, or want some help finding awesome peripherals – I've got you covered!
I share my experiences of anything and everything related to gaming PCs with you here. 👍