Last Updated on October 2, 2015
The Razer Chroma gaming mouse is seriously one of the best gaming mice on the market, its features and optimal precision makes it a top pick, that's for sure!
16.8 million color options, super duper precision settings and a design that makes it usable by anyone…I'm sold.
If you're looking for a mouse that delivers on precision while still giving off a really unique general atmosphere then this is definitely the mouse for you.
With that, let's get to the review.
Product: Razer DeathAdder Chroma – Multi-Color Ergonomic Gaming Mouse
Price: $54.99
Cheapest Place To Buy: Amazon.com
Warranty: 1 Year
My Rating: 10 out of 10
An Amazing Design
---
This mouse was crafted much like the Razer DeathAdder 2014 edition, it has the same overall ergonomic design and it has kept the two thumb buttons which are located on the side of the mouse.
The main difference between this mouse and the 2014 edition is being able to control how the lights work inside of the mouse. You can switch between different LED colors to either stay put at a certain color or to pulse a color exactly like the 2014 edition. The 2014 edition was only able to pulse a green color, no other colors or settings thereafter.
This is a great feature and this mouse is actually cheaper than the older version! So you're getting one of the best gaming mice that's ever come to fruition and you are getting more features and customization options than what was available in the past AND it is for a cheaper price. There's a few reasons why this mouse is a 10 out of 10! 😉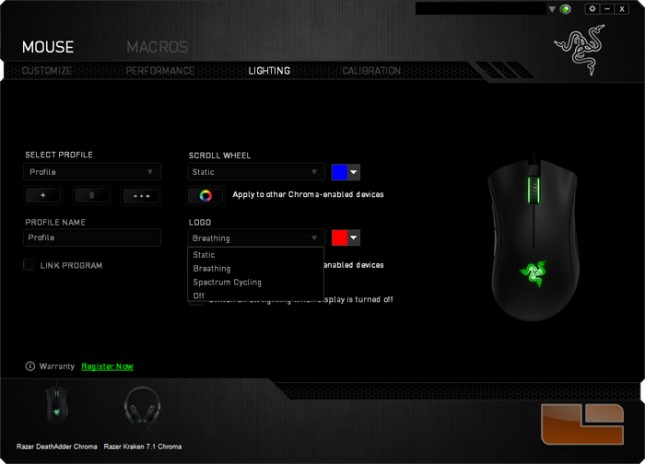 I personally love being able to customize my PC accessories and I'm seriously considering upgrading to this mouse when I build my next rig. I really want to be able to change the colors on my DeathAdder and the Chroma is able to do that and then some.
The software that comes with the Chroma makes it very simple to play around with all of the different color options and DPI settings.
You can actually have the Razer logo and the scroll wheel on the mouse be different color options if you so please, I love the fact that Razer is all about the details when it comes to their products.
There are literally 16.8 million different color customization options. With that, I say have fun! You can get crazy with the colors and you'll never run out of options to choose from! 😀
Razer's software also allows you to scan the mouse pad that you are using or if you are using a Razer mouse pad then you can sync your mouse pad to the Chroma for optimal performance, this is especially nice because when it comes to general PC gaming, more-so with first person shooters, ultimate precision matters.
Precision Matters In The PC Gaming World
---
Mainly with first person shooter games, but also with other PC games as well that require precise mouse movements for optimal gameplay.
Real-time strategy, games like Dota 2 and League of Legends, games of those sorts play A LOT better if they are played with a mouse that has many different DPI settings that comes with it.
DPI stands for dots per inch and this setting is extremely important for those of you with a 1080p resolution or higher because you're going to want to be able to move the mouse more dots per inch because you have more inches to move around with your screen. The more optimal DPI setting that you have activated then the more accurate you are going to be with your head shots.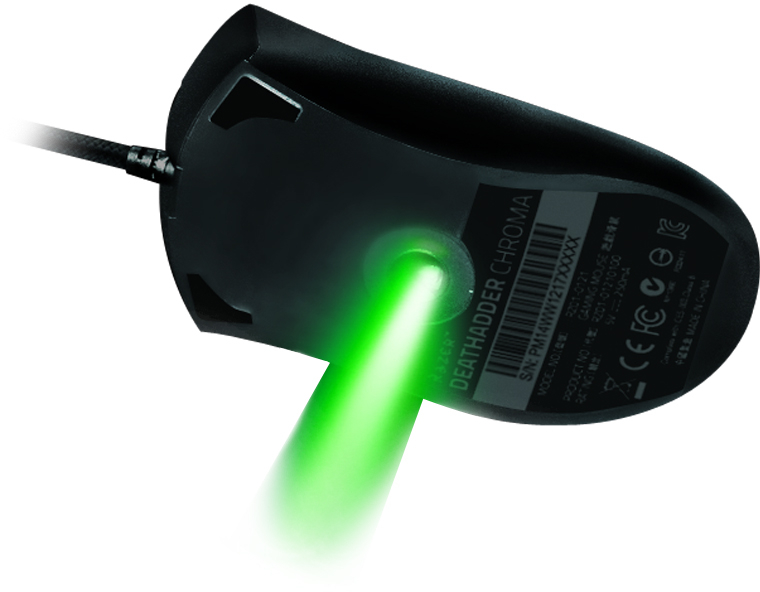 There are sliders within the software that will let you customize your DPI setting to whatever you may deem necessary, up to 10,000 DPI which is absolutely awesome! If you are playing on a 1080p resolution screen then I'd highly suggest setting your DPI anywhere between 2000-5000 DPI for the most optimal performance possible.
In the end, it's really up to what you'd prefer. The Chroma has extremely powerful optical sensors inside of it which gives it that ultimate power which is was made to have in the first place.
Not only is it of high quality for DPI standards but this mouse was also specifically crafted with optimal weight in mind as well. A mouse that is too heavy would be hard to maneuver and a mouse that is too light weight would be a crazy battle of mouse movements that you would never be able to win.
Chroma is just the right weight level to keep you at your peak performance in the heat of war.
To sum this portion up, if you are looking for something that dominates with precision then this is your mouse. Ten fold.
A Mouse For Anyone
---
I seriously need to say that this is THE BEST mouse on the market, hands down.
An ergonomic design for anyone, some of the top DPI levels for precision and 16.8 million different color choices for personalization?
Sure there are cheaper gaming mice out there but if you are like me and you like to have high quality peripherals with your system then you'd definitely enjoy being able to say that you have the Razer Chroma by your side.
So what do you guys think of the Razer Chroma gaming mouse?
Is this the best gaming mouse on the market?
Let me know in the comments below! 🙂
Hey there! 👋 I'm Colton, founder of PC Builds On A Budget.
Whether you need help putting your PC together, finding a great pre-built rig, or want some help finding awesome peripherals – I've got you covered!
I share my experiences of anything and everything related to gaming PCs with you here. 👍