Last Updated on April 12, 2017
A Ryzen 7 PC build is ideal for those that want to have a PC that can handle heavy rendering and multi-threaded tasks. Ryzen 7 is great for content creators!
It's also very capable for gaming, though through benchmarks Intel has shown that when it comes to overall gaming performance that they are the more ideal pick. Ryzen can be overclocked to reach a similar level of potential. I'll elaborate a bit more on this below!
AMD Ryzen VS Intel Kaby Lake
---
There is a good bit of controversy going on between AMD's latest series of processing power in comparison to Intel's.
As I stated above, benchmarks have shown that Kaby Lake has a bit of an edge over Ryzen when it comes strictly to gaming performance. But this doesn't mean that Ryzen can't handle a good bit of gaming.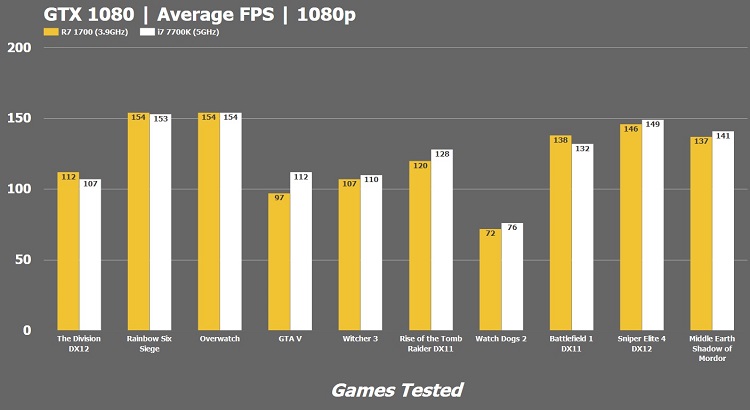 As you can see, in comparison to the i7-7700k, the R7 1700 holds up pretty close. It's not much of a crazy, noticeable difference and newer games coming out would be entirely playable.
When it comes to gaming, it's good to know that it's going to work well. But if your intention is to have a PC for gaming and gaming only then I wouldn't recommend getting a build with Ryzen.
The intention that AMD has for Ryzen is mainly for those that need a PC as a workstation for rendering. For tasks that are able to utilize the multi-thread feature.
As a workstation, the Ryzen CPUs have a distinct advantage over Kaby Lake. Check out the benchmark below for a comparison.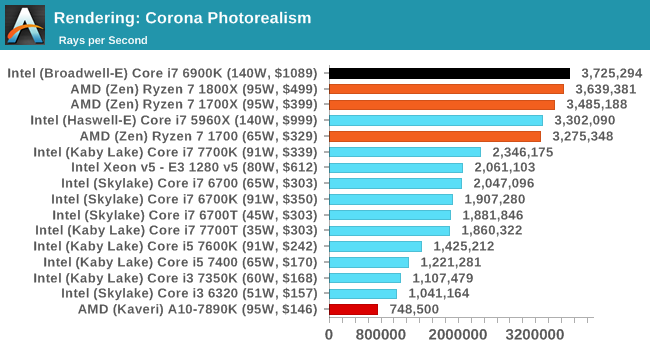 Corona is a rendering process used with programs like 3ds Max and what not, for realistic looking photos and what not you need to do a lot of rendering.
As you can see, the Ryzen 7 1700 performs a lot better than the i7 7700k in this benchmark while also being cheaper. It's not far behind from the i7 5960X which costs around $1,000.
When it comes to power per dollar spent, in the realm of rendering and overall content creation, Ryzen 7 is where it's at.
They're available for a significantly lower price point and the performance is on par with some of the more powerful Intel CPUs that are out there.
There have also been tests done showing that Ryzen beats out the competition in terms of using programs like Blender, which is a creation suite, or Handbreak, which is a video transcoding program.
The video below shows the 1700X in action in comparison to a 6800k.

Again, when it comes to overall content creation in terms of rendering, video editing and what not… Ryzen is the go to since it's cheaper than what most content creators would want to use on the Intel side.
When it comes to gaming and only gaming, although Ryzen proves to have pretty decent performance for it, you're better off looking elsewhere.
Ryzen 7 PC Build Specs
---
Now let's get on with the build! There could be a few things switched around/added to the build which I will get to after talking about why I decided to use the parts below.
 Case – Corsair SPEC-01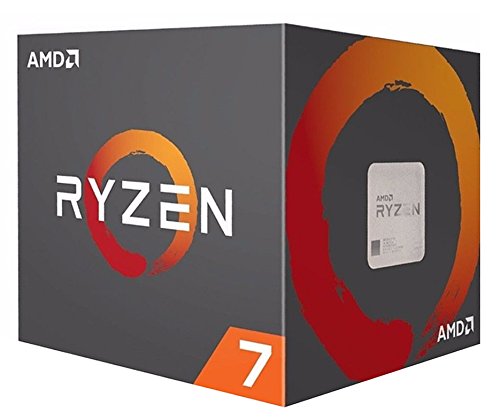 Processor – AMD Ryzen 7 1700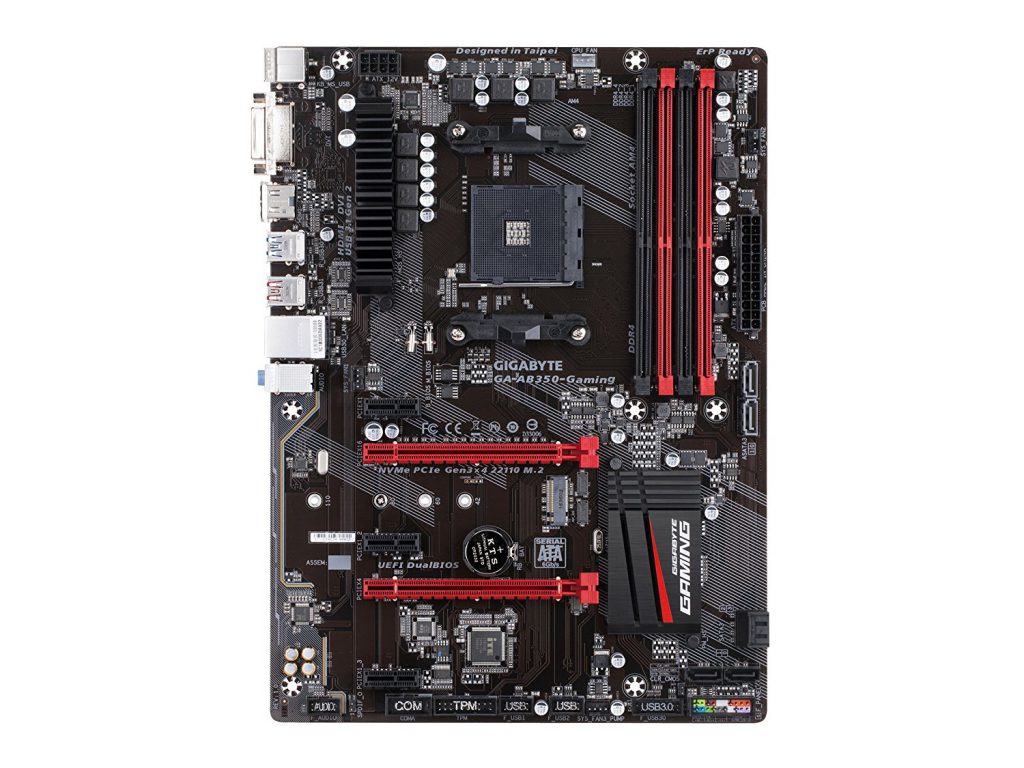 Motherboard – GIGABYTE GA-AB350 AMD RYZEN AM4 B350
Video Card – Gigabyte Radeon RX 480 G1 4GB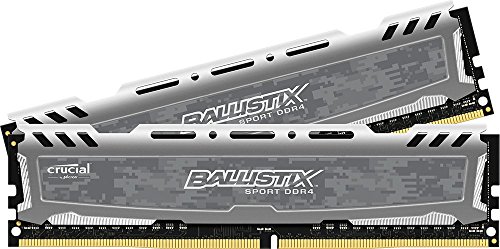 RAM – Ballistix Sport LT DDR4 16GB Kit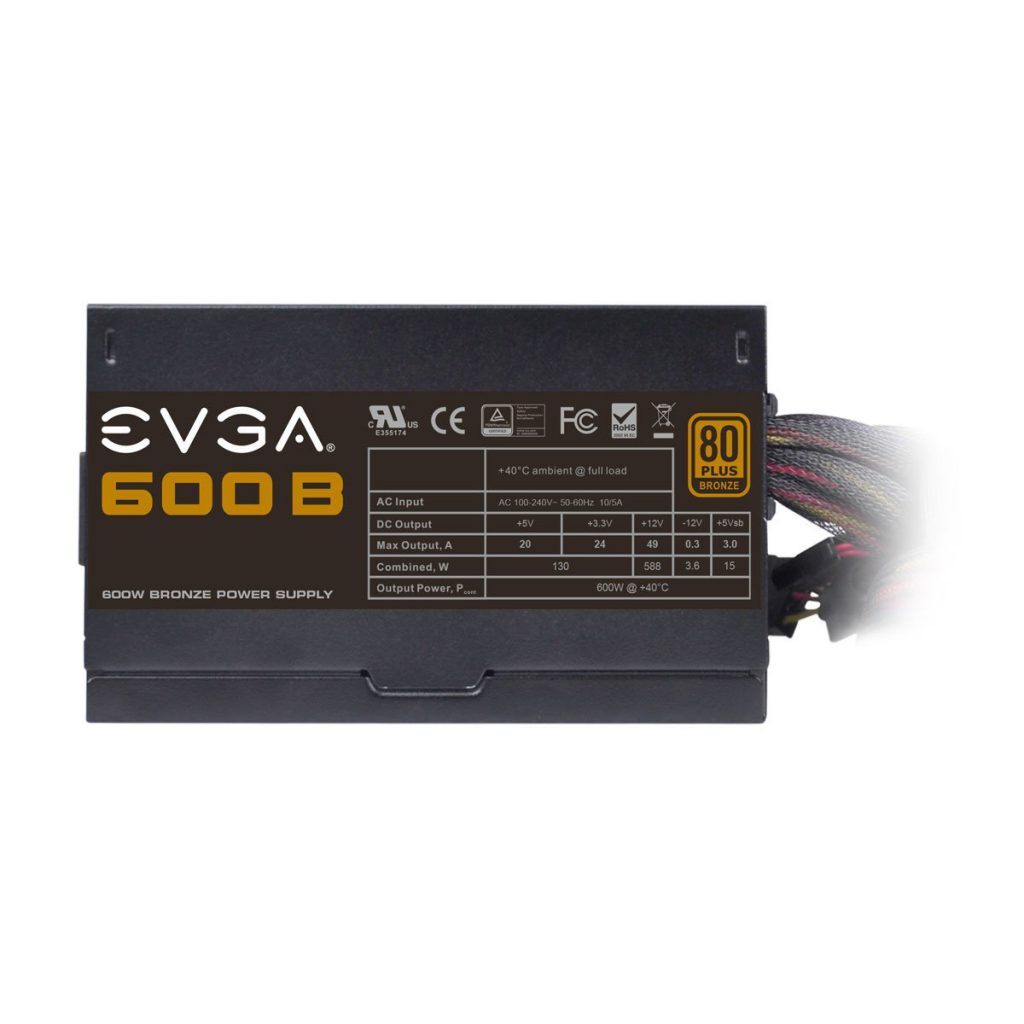 Power Supply – EVGA 600W B1
Hard Drive – Seagate 1TB
Final Price: $850.27
Details
---
I wanted to keep the budget well under $1,000 while still keeping the performance at a level that is going to be more than enough in terms of video editing software and other CPU heavy tasks.
You're able to achieve this combining the Ryzen 7 1700 with the 4GB RX 480. Sure, there are some better choices when it comes to video cards and I will list some of those below but this card has proven to hold its own in terms of content creation software. If you're doing extremely heavy rendering then you might want to look into a different video card.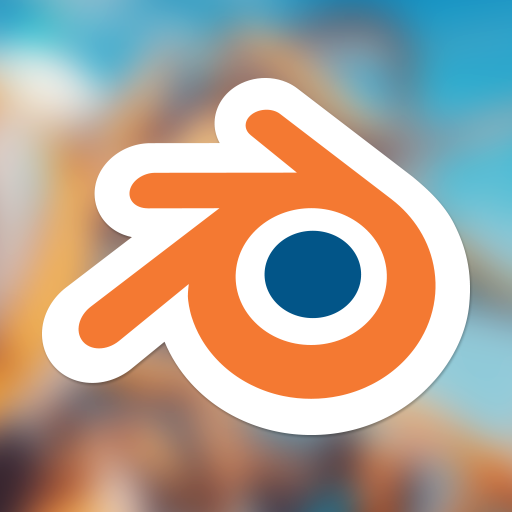 More VRAM helps with rendering high resolution textures and what not. That's why I say that you should look into the other cards if you plan on using the build for extreme levels of texture rendering in a program like Blender for example.
Having 16GB of RAM is a must if you're a content creator using a bunch of different programs for editing and what have you.
More RAM = more performance for multi-tasking and multiple rendering processes. 8GB gets it done for gaming, 16GB gets it done for content creation.
The motherboard is an ATX board with all of the features you'd need going forward. It's going to be able to overclock the 1700 a bit if you deemed it necessary and it's an all around great board. Gigabyte has always made awesome boards.
600W of power is enough in terms of overclocking the CPU. EVGA makes very high quality products across the board, especially being known for their high quality intention in making their power supplies.
Corsair's SPEC case series are amazing. They aren't made of cheap plastic and they're extremely easy to work with. The slots for the hard drives, mounting the motherboard and having a bunch of room makes the SPEC-01 an obvious choice. It's available for a good price right now.
1TB of hard drive space is what I've shared simply because it's enough for getting the OS and the essentials installed. Odds are that if you plan on creating a ton of videos and what not that you'll want more hard drive space but 1TB of space should be enough to get things started.
Additional Specs
---
Now I'd like to list some additional specs that you may want to add in either now or later. I'll also explain why you'd want to with each part.
 Operating System – Windows 10
First off is the operating system. There are multiple choices when it comes to an operating system though Windows 10 is the go to today since it is compatible with almost all software that you'd want to use with the build and it's the more widely known OS out there today.
There are many that have concerns about the privacy issues and what not when it comes to Microsoft and there are other operating systems available such as Linux if you wanted to avoid using Windows.
Personally, I've used Windows with every build and how I see it, all data has been stored for many years. Windows 10 isn't going to be much different than what has been going on for a while now which is why I recommend using it. It's a great OS and it's going to be able to execute your programs with ease.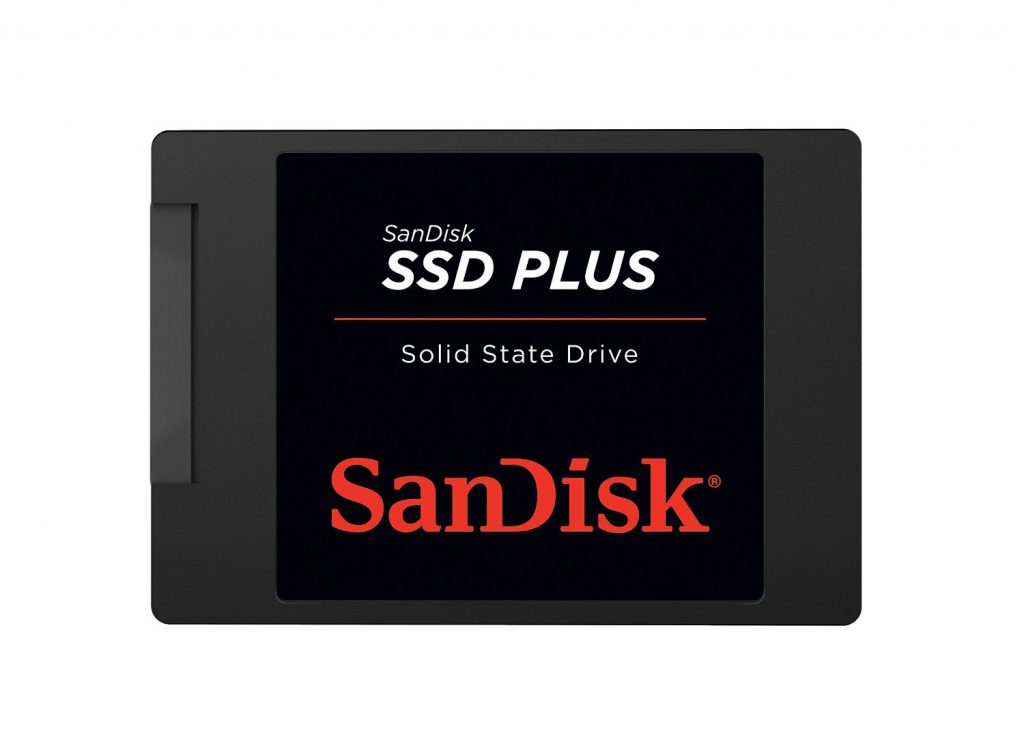 Solid State Drive – SanDisk SSDs
Solid state drives are awesome. They are much faster than a HDD and they can help with boot times, load times and the speed of your programs.
I wanted to add this into the specs above but it really comes down to the individual… I recommend adding in a SSD if you are wanting top notch load times and an overall faster experience but it's not entirely necessary to use everything that this build is intended for.
The more space the merrier, especially when it comes to a workstation build. SanDisk makes high quality SSDs and they're my personal go to for them.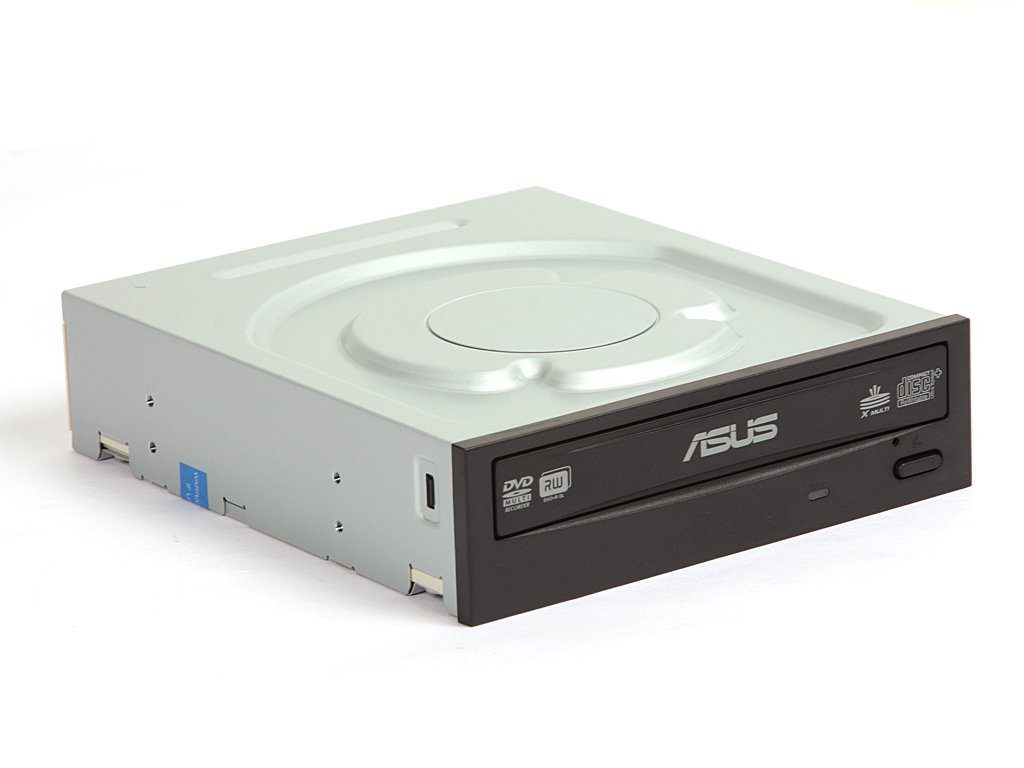 CD Drive – Asus 24x DVD-RW
A CD drive is entirely optional and there are also external CD drives if you'd rather not use one of your front drive slots on the case however, if you're using a CD for your operating system and/or want to install drivers using the CDs that will come with the different parts then it wouldn't be a bad idea.
You can also get all of the drivers you need online for download but if you're new to building PCs then I'd recommend just adding in the CD drive to streamline the process of getting all of your drivers installed.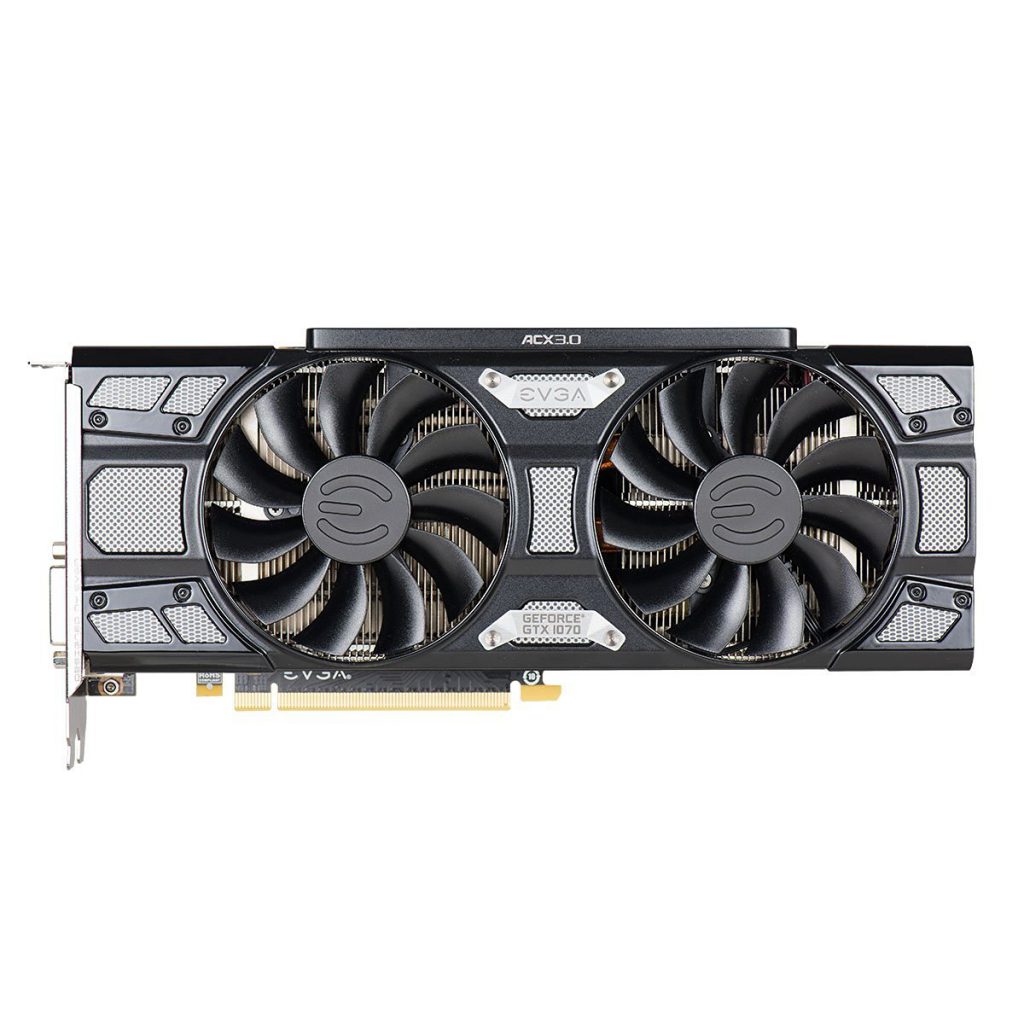 Video Card – EVGA GeForce GTX 1070 8GB SC GAMING ACX 3.0
If you're wanting more VRAM for rendering in higher resolution textures and/or you're wanting to game at higher resolutions then the next best thing would be to invest in getting a GTX 1070.
In comparison to the 4GB RX 480 above, you're going to get a pretty good performance boost from using this card. Again, the RX 480 is still a great card and if you're not doing extreme, graphic intensive tasks then it wouldn't be entirely necessary to get a 1070.
You could also opt for a 8GB RX 480 if you simply needed the extra VRAM, though the 1070 would be the better choice in terms of higher resolution rendering/gaming overall.
 Wireless Network Adapter – TP-Link Wireless Dual Band PCI Express Adapter
I'd recommend going for a direct connection via an ethernet cable using the ethernet port on the motherboard for the best internet connection but if that's not an option than a wireless network adapter would be needed.
TP-Link makes extremely good network adapters and the one I've linked here is the #1 seller on Amazon right now. I've used this same adapter in the past and I had hardly any issues with it. If you need a wi-fi solution then this is going to be the best choice.
To Conclude
---
All in all, these are the specs that I would recommend if you're going for a high quality Ryzen 7 PC build – an ideal build for those of you that want a high quality workstation.
If you're new to building PCs then you need to watch this video on how to build a PC as it'll show you everything you'd need to know. As for installing the stock cooler that comes with the Ryzen CPU, check out other videos on YouTube that show the process of it!
For a workstation PC to handle rendering, streaming and other multi-threaded tasks – Ryzen is the best choice not only for performance but also for your wallet.
Ryzen is a lot cheaper in comparison to similar CPUs that were made with the intention for boosting performance for content creators and it is still a viable option with gaming in mind.
However, if you're looking for a build strictly for PC gaming then I'd suggest checking out something like this $800 PC build guide or other builds listed here on the site to get the best bang for your buck for getting a gaming rig together.
So, what programs do you plan on using with this Ryzen PC build?
Do you plan on streaming with a build like this? These specs would help a lot with encoding and that realm!
Let me know in the comments below! 😀
Hey there! 👋 I'm Colton, founder of PC Builds On A Budget.
Whether you need help putting your PC together, finding a great pre-built rig, or want some help finding awesome peripherals – I've got you covered!
I share my experiences of anything and everything related to gaming PCs with you here. 👍