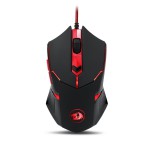 It's about time for a Redragon M601 review. This mouse has some pretty awesome features such as adjustable weight, good DPI settings and an ergonomic design for a price that makes sense.
If those types of features suit your play style then this is definitely going to be worth taking a look at. Even in 2019, it's an overall great mouse to use with your PC.
With that, let's get to the review!