Last Updated on December 3, 2020
Today's review will be about AVADirect Custom Computers since it seems like they know what they're doing when it comes to building high performance gaming PCs.
Is AVADirect legit? Do they not only create good gaming rigs but also be fair on the pricing of the different computers that they offer?
That's exactly what we'll dive in and see for ourselves!
With that, let's get to the review.
About AVADirect
---

Taking a look at their mission statement from their about page (www.avadirect.com/About-Us) it's safe to say that their main target audience maybe started out with or continues to be government agencies, educational institutions and commercial businesses.
Looking more into what they are about and who knows about them – there are plenty of industry publications giving them kudos for their machines, an A+ rating with BBB (which doesn't include customer reviews), and an impressive overall clientele which includes NASA and Boeing.

From helping with starting up servers to providing image generators for these different companies – it seems that has been a key part to their success.
But this review is going to be specifically about their gaming towers and whether or not they'd be worth putting your money into.
If you check out the AVADirect YouTube channel you'll see that a lot of the recent branding and focus is on gaming and their selection of gaming PCs.
With that being seemingly their main focus – that's what will be my main focus going forward with this review. They have a nice track record with helping build tech solutions for big companies and agencies but are they shipping out gaming rigs that are worth their asking price?
Let's Look At Their Tower Configurations
---
When you visit their AVADirect custom gaming pc tower page you'll be shown several different configurations of tower gaming PCs. On the left hand sidebar of the page you can filter out what you're looking for from budget gaming PCs to mini gaming desktops.
This also means that you can filter by price and that's how I'd like to tackle reviewing the different types of PCs that they have available.
Let's look at the different PCs at the different price points and create a comparison to other companies with similar price ranges and also how building your own PC compares to the amount of power you get per dollar spent.
~$500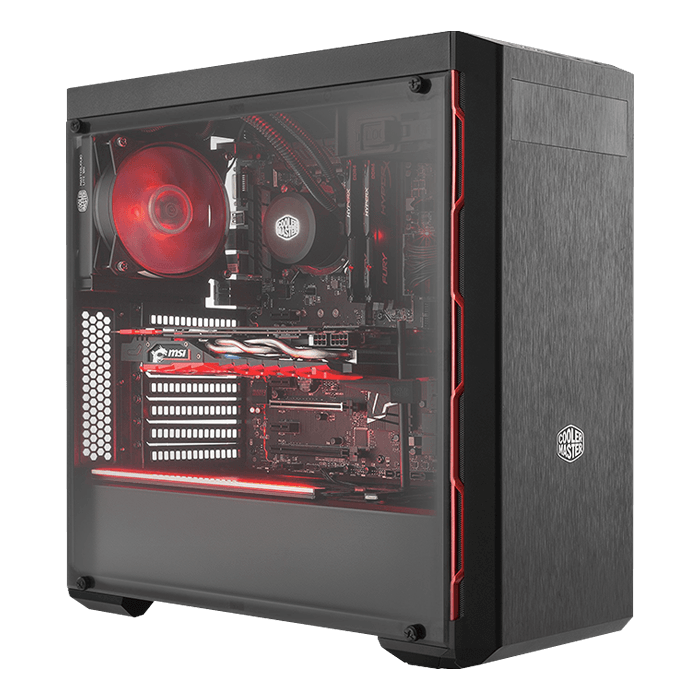 For around $500 – starting at $549 in this case – they share going for an AMD Ryzen B450 configuration.
Their build configuration system is actually pretty nice. They have a lot of different parts to choose from and it's very easy to understand how to use.
At the time of this writing, there are some promos going on for their builds as well including 3 months of Xbox Game Pass and a price point that is lower than their usual price on select components.
Here's their list of components for the build as is: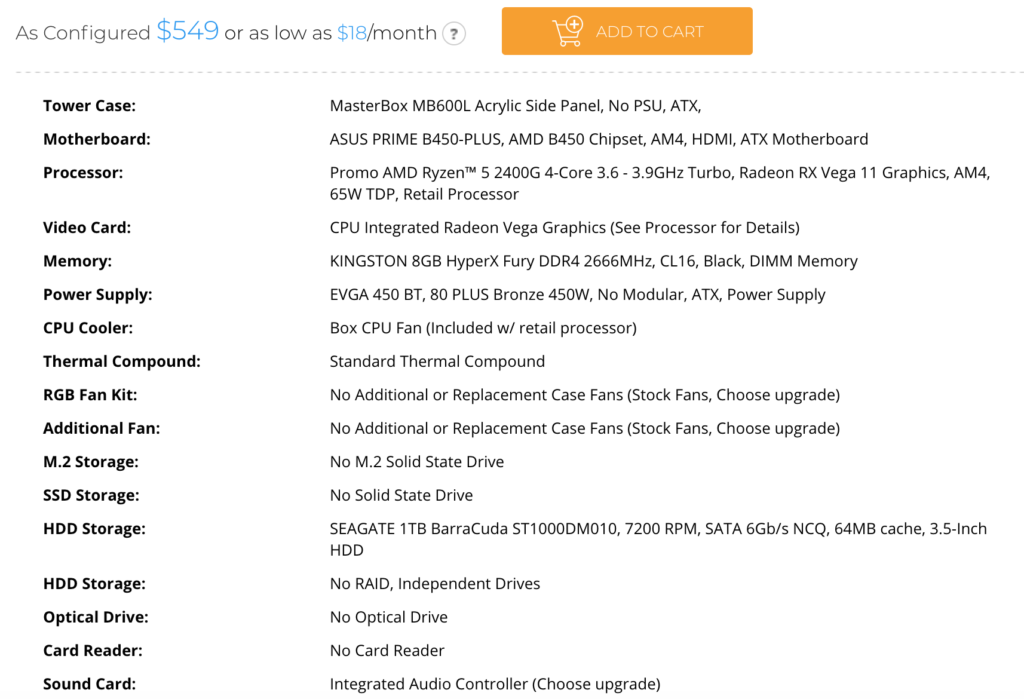 Ryzen 5 2400G processor is actually pretty nice for a build in the $500 budget range! I was impressed to see them include that processor into the build. It's one of the newer processors from Ryzen at the entry level for gaming and productivity.
But looking at everything else combined with the processor and the build as a whole at this price point… a video card isn't included. They're using integrated graphics from the processor to handle the graphics in games.
Radeon Vega 11 integrated graphics actually perform well in terms of what it can do without needing a dedicated graphics card. My only issue with this is that that's the whole point of having a gaming PC… what's a gaming PC without a graphics card?
For over $550 you'll have a machine that needs to run DOOM on medium settings and descaled resolution from 1080p. You'll be able to run GTA V at lowest settings and 1080p with an average FPS rate of 40ish.
In comparison, the Xbox One X has better gaming performance for a lesser purchasing price. Yes you have the luxury of having a computer's freedom over a console and these PCs are absolutely put together with high quality in mind but for this price range… more could be done.
There are even some other companies such as SkyTech or CyberPowerPC that have similar prices for better overall performance.
With the processor and integrated graphics you also get 8GB of DDR4 RAM, a 1TB hard drive from Seagate and a 450W power supply.
With everything considered, including promo deals and etc… I personally wouldn't get a gaming rig at this price point from AVADirect.
Especially when you compare these hardware specs to the hardware specs of a PC build of your own for $500 it just makes more sense. I understand paying for convenience… but it doesn't work here. In my opinion, it's not worth getting.
~$1,000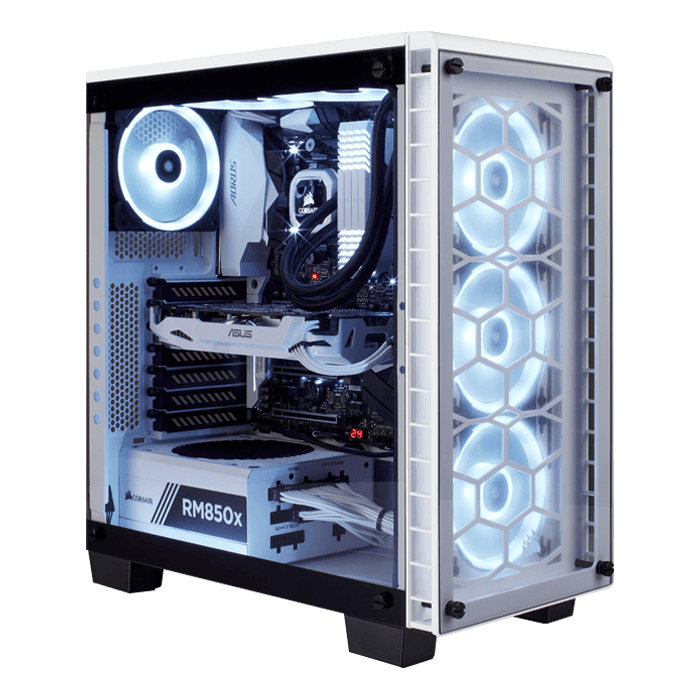 Now let's take a look at a higher price point. As with most anything else, the more you pay the more you're going to get.
For around $1,000 – in this case starting at $1,069 – they share going for an Intel H370 configuration.
I love the initial case choice here and the style of the PC itself. It is an incredibly clean looking computer.
But it's not all about the looks, what matters is the kind of power going on inside.
Here's their list of components for the build as is:
The two main components to talk about here is the processor and video card combination. They're using an Intel i3-8100 and a GTX 1650 4GB video card.
The Intel i3-8100 processor is a great processor… but for a computer that costs over $1,000? There are pre-built gaming desktops out there that cost roughly $800 and they use an i7 processor and a GTX 1060… both better choices for components for a significantly lower price.
I'd also like to mention that AVADirect decided on using an aftermarket cooler for the i3-8100. An aftermarket cooler is best for processors that you're able to overclock and keep the lower temps going. but the i3-8100 isn't able to be overclocked…
The stock Intel cooler is an option here so save a bit but they include the aftermarket cooler as the initial configuration… Maybe that's personal opinion but I don't see the point in spending more on a cooler that isn't necessary.
Why are the components that expensive? I mean, AVADirect does a great job making sure that the PCs they put together are clean and they have warranties and policies that are awesome which we'll get to later but is it all worth the asking price?
For me, it's not. If someone that is looking forward to getting a gaming PC and wants to go all in by spending upwards of $1,000 then the PCs gaming performance should reflect that.
Yes, you'd be able to run all of today's games with this PC but you aren't going to get spectacular performance. Not the kind of performance that you could get otherwise by either going with another company or by building your own.
To give some more insight here, a GTX 1650 compared to a GTX 1060 – from looking at benchmark data and how well they perform in games – the GTX 1060 has around 30% higher performance with most games.
That's just with talking about other companies that provide pre-built gaming PCs. When you take a look at building your own $1,000 gaming PC you'll see that you could instead have a RTX 2070 and a Ryzen 2700X.
A RTX 2070 is capable of 100+ FPS at 1080p with a game such as Witcher III. A GTX 1650, at ultra settings and 1080p, won't be able to get 60 FPS average with Witcher III.
Along with the other specs such as a 650W power supply, a 120GB SSD, a 1TB hard drive and 8GB of DDR4 RAM… it's all standard at this price point across the board.
When taking power per dollar spent into account… I personally wouldn't be spending upwards of $1,000+ for an AVADirect gaming PC when other options are available for less that are capable of doing more.
~$2,500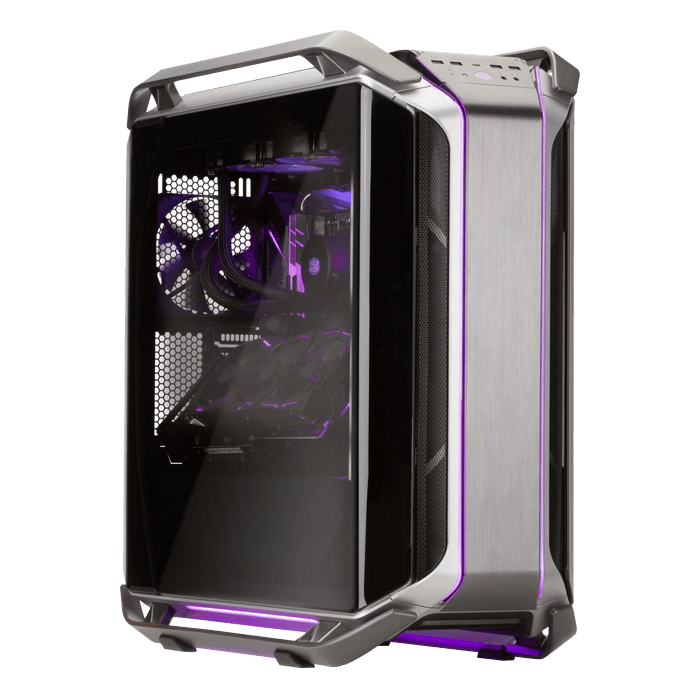 Lastly we should take a look at a higher end price point and level of performance.
For around $2,500 – in this case starting at $2,379 – they share going for an Intel X299 configuration.
This means that processing performance is absolutely going to be top-notch. This configuration also supports 2-way video card performance if that's something you'd be interested in doing. This is an enthusiast level.
Here's their list of components for the build as is: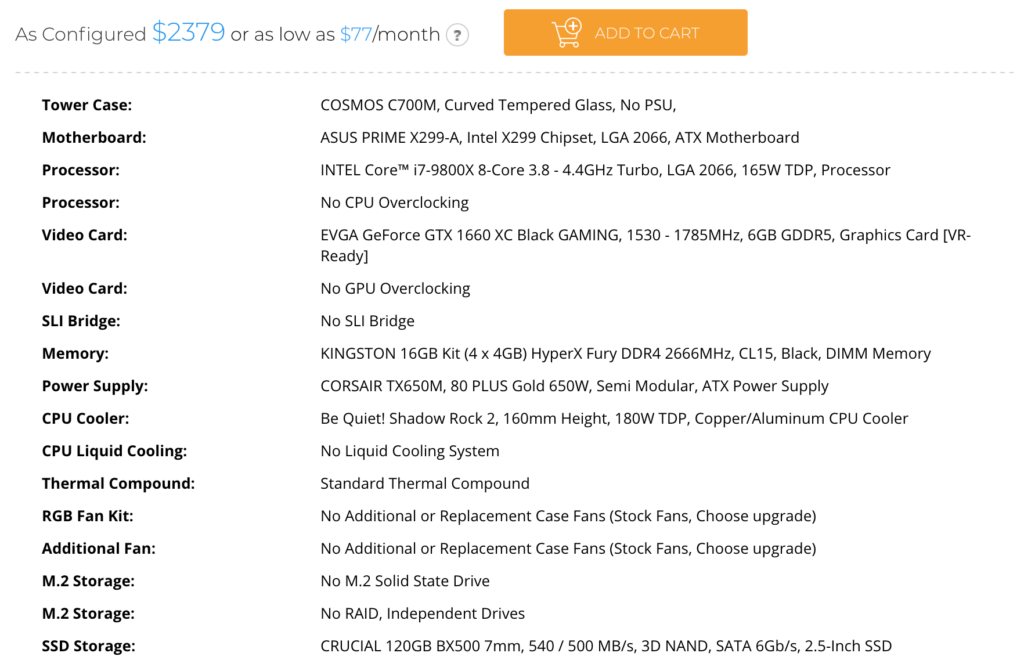 An Intel i7-9800X… This is a top level processor from Intel from their newest generation and is used with heavy processing tasks and handling high level gaming in mind.
This is the kind of processor you'll need if you're huge into content creation, video rendering and this level of performance is also ideal for high level VR gaming. No surprise here, if you're spending upwards of $2,000+ then you'll be having that type of processing performance.
But this is the problem I have with pre-built gaming PCs in general… that type of processing power is combined with a GTX 1660. This video card is just a step up from the GTX 1650 that is used with their base $1,069 configuration that we just went over.
At a $2,000+ price range you should be using a video card that reflects that. You'll be spending $600+ more if you wanted a RTX 2080 with the build which brings the total price to over $3,000.
Take a look at what putting together a $2,000 PC build can get you and compare it with this configuration here. You can not only have a RTX 2080 combined with an i7-9700k but you would also have enough room in the budget for a 1TB SSD and a 1TB HDD.
AVADirect's base configuration for a $2,500 build has a 120GB SSD and a 1TB HDD. 16GB RAM and a 650W power supply… See how it doesn't add up?
Yes, computer companies like AVADirect need to create a margin for profit and be able to stay in business but man… When you compare these specs and pricing options to other companies and especially what it costs if you built your own rig it just doesn't make sense.
I understand those that pay for the convenience of having the PC already built for you and ready to go out of the box and you do get a nice warranty and financing options if you have the credit for it… At that point it comes down to the individual and how valuable it is to have the PC done for you.
In this case, you're paying upwards of $1,000+ extra for it to be put together for you when you configure the build to reflect the power per dollar spent that you should expect out of a PC that costs this much.
Now that we understand the kind of hardware specs that come out of the initial configurations we should take a look at other valuable points such as warranties, financing options and refund options because for this price point there should be more value involved on top of the build quality.
Warranties, Financing & Refunding
---
You can read their policies for yourself if you'd like as well! AVADirect warranty, AVADirect financing and AVADirect refunds are all available on their website.
Warranties come in different levels depending on the package that you include with the purchase of any of their desktops. It seems that all gaming desktops are covered by their AVA Basic warranty which is 2-years for labor and 1-year for parts.
Financing comes down to how they rate your credit score but they have a 0% APR option and no prepayment penalties through a financing company called Bread.
Refunds and exchanges are accepted under certain terms. Parts may be subject to a 10% restocking fee. True Custom series desktops may be subject to a 20% restocking fee and their "Signature Series" desktops may be subject to a 15% restocking fee.
You can return are part within 15 days after delivery, you can return a True Custom PC within 30 days after delivery and you can refund a Signature Series PC within 45 days after delivery.
That's a basic rundown of what they offer in terms of customer support. I can't speak on the experience as I have no personal experience but it's nice to see that there are plenty of high rated reviews as far as their overall customer support goes!
It's All About Perspective Here
---
I've been told in the past that I seem "pushy" on people going for a build of their own and I'll admit that I am a bit bias when it comes to that. The amount of money one can save by building their own PC compared to pre-builts… it just makes sense to me.
But AVADirect has worked with several companies and with them diving into the gaming sector – their build quality seems phenomenal from what I've seen. They have no bloatware and you can tell that they're passionate about making sure the PC is built to the highest quality possible.
If you're interested in learning how to build your own PC then definitely read up more about it here on the site! We've created guides for different price points to reflect the power per dollar spent that you should expect.
If you're more into wanting to pay a premium price to have a custom PC tailored and built to a high quality for you from a company that has been around for a while that's reputable then AVADirect may be the company to go with.
It comes down to perspective of the value you get from them versus learning how to and understanding which parts are best for the amount spent.
So, do you plan on buying a custom computer from AVADirect?
Are you interested in building your own or even looking into other custom PC companies?
Let me know in the comments below! 😀
Hey there! 👋 I'm Colton, founder of PC Builds On A Budget.
Whether you need help putting your PC together, finding a great pre-built rig, or want some help finding awesome peripherals – I've got you covered!
I share my experiences of anything and everything related to gaming PCs with you here. 👍