Last Updated on October 2, 2015
Out of all of the mice that Logitech has released, which one is the best gaming mouse? Today I'd like to shed some light on which one I think is best and why!
Logitech is very well known for providing extremely high quality products no matter what it is that they might create, especially for the price points that the company decides to put on their top products.
In my opinion, the G602 provides the best value per dollar spent when you put some hardcore gaming into consideration. It has an insane battery life and it has just the right amount of button to not be an overwhelming piece of technology.
With that, let's get to the review.
Product: Logitech G602 Wireless Gaming Mouse
Price: $52.97
Cheapest Place To Buy: Amazon.com
Warranty: 30 days or 2 years for $5
My Rating: 9 out of 10
Great Value Here Per Dollar Spent
---
Look, I'm all about finding the best of something when it comes to the value per dollar spent.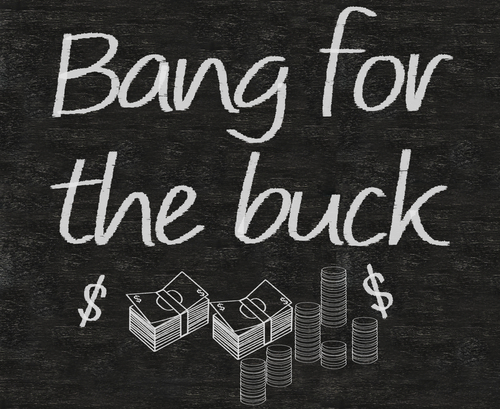 This is especially true when it comes to PC builds, each part that I share is for the cheapest price with the greatest amount of value that is possible.
With that said, the same is true for any other type of hardware/accessories that I may review. I'm all about being able to stay within a reasonable budget point and for the price spent on this mouse, it provides great value!
Logitech isn't the kind of company to where you are only paying a premium price for a brand name. They aren't anywhere near like what Alienware is, when you buy a Logitech product you can know that your hard earned money is well invested into a premium product.
The value is in the quality of the mouse as well as the extra features that come with it, especially when you compare it to the other Logitech mice on the market. Everyone is entitled to their own opinion and maybe you think that there is a different Logitech mouse that has more to offer or is better for a different price point.
Whether it may be design, button layout, the type of gamer you are or maybe you just don't like wireless mice… I know that some of you will both agree and disagree with me here.
I agree with the point that wireless mice sometimes aren't what they seem to be, but this specific mouse has about 250 hours of battery life. 🙂
250 Hours of Battery Life = YES
---
Most wireless mice have very low battery lives and that is why most people do not really like the idea of having a wireless mouse.
Personally, I have a wired mouse because I don't like the idea of having my mouse die on me right as I'm about to kill an opponent that has been killing me over and over again in a match. That would be one of the worst feelings in the world…

That and I also don't want to have to invest the bit of money required to go out and buy batteries. If I'm out and I forgot to buy more then I'm more than likely out of luck.
But this mouse is different because it boasts having 250 hours of battery life. It says so in the product title over on Amazon!
A mouse with that amount of life would easily be a viable option for those that have the same worries that I do when it comes to using a wireless mouse for gaming purposes.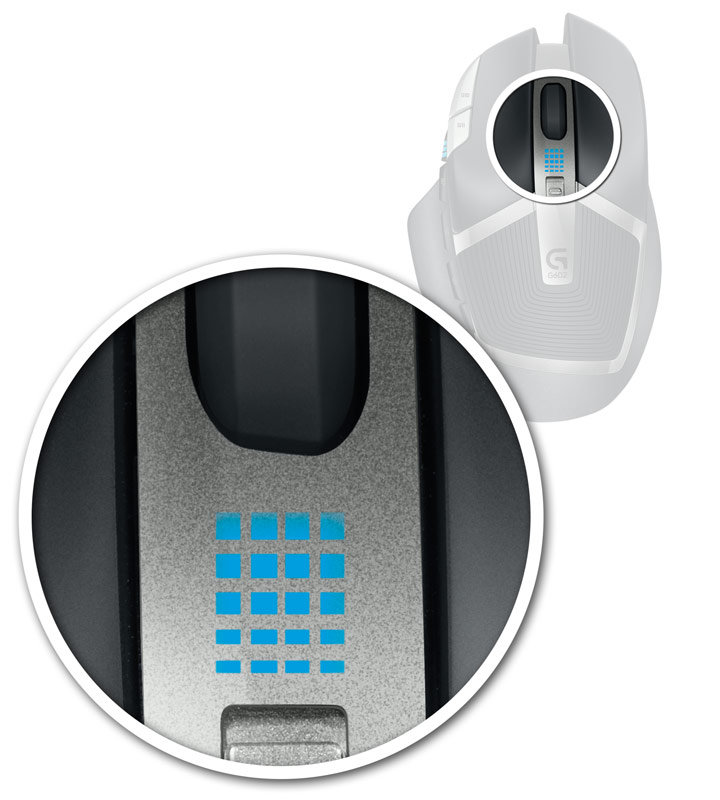 You'll be finding yourself not really having to go out and purchase batteries all too often and you're also going to be able to do a bunch of gaming before you'll have to do so. That's a win in my book.
That and not to mention that this mouse actually has a battery life indicator, you don't really see that all too often on wireless mice. Like at all.
The blue dots on the top of the mouse will indicate where the battery level is at. If it is getting low then the light will let you know when you start to get low so knowing when you need to go pick up more batteries is very easy to be able to tell!
Keep The Rest of The Features In Mind
---
So having 250 hours of battery life is nice and all, but what about the rest of the features that this mouse has to offer?
Well, for one, it's the perfect wireless gaming mouse for a 1080p resolution screen because it has a max DPI setting of 2500 and for 1080p specifically, all you really need for optimal performance is 1600.
DPI is extremely important when it comes to PC gaming, especially when it comes to having to be precise like with FPS games and certain strategy games where each point of where your cursor lands counts towards your victory.
This is where DPI comes in! DPI stands for dots per inch so however how many inches you may have to move across your screen, DPI sets the standard for how many pixels it move for every single inch that you may need to move your cursor.
There are also 11 different buttons that you can program for customizing your gaming experience based on whatever game that you might play.
You'll be able to play with separate profiles based on which game you are going to play. Want a certain thumb button to be for your med pack in your favorite FPS? Set it as profile 1.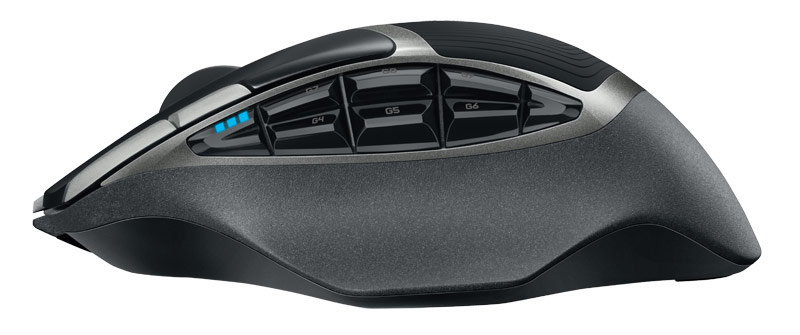 Need another button layout for making sure that you're moving the right kind of troops in that strategy game that you just bought? Set up a new profile for profile 2.
My favorite feature for this mouse is the fact that the extra buttons aren't too overwhelming because it has just enough to understand which button is going to do what.
I don't know about you but when it comes to those MMO mice, there's no way I'd be able to have an optimal gaming experience by having 12 different thumb buttons to use. I'm not an avid MMO gamer so maybe that is a big reason why but it's also the fact that it looks overwhelming, I'd be seeing myself pressing the wrong button and dying all the time.
This mouse has 6 thumb buttons and two other buttons located right next to the left mouse button. Having the ability to set whatever you deem necessary to all of these options is very nice!
To Conclude
---

All in all, the G602 is a great wireless gaming mouse that proves to provide some amazing value for each dollar that needs to be invested to get it for yourself.
You should honestly just check out the reviews and see for yourself!
So, what are your thoughts on this mouse?
Is this the best Logitech gaming mouse in your opinion?
Let me know in the comments below! 😀
Hey there! 👋 I'm Colton, founder of PC Builds On A Budget.
Whether you need help putting your PC together, finding a great pre-built rig, or want some help finding awesome peripherals – I've got you covered!
I share my experiences of anything and everything related to gaming PCs with you here. 👍