Last Updated on January 2, 2021
Looking for the best RGB gaming headsets that are out there?
Search no further, these are the best quality and valued RGB gaming headsets that are available today.
All of the RGB headsets in this list are rated based on overall build quality, sound quality, mic quality, price point and of course how well the RGB lighting aesthetic is.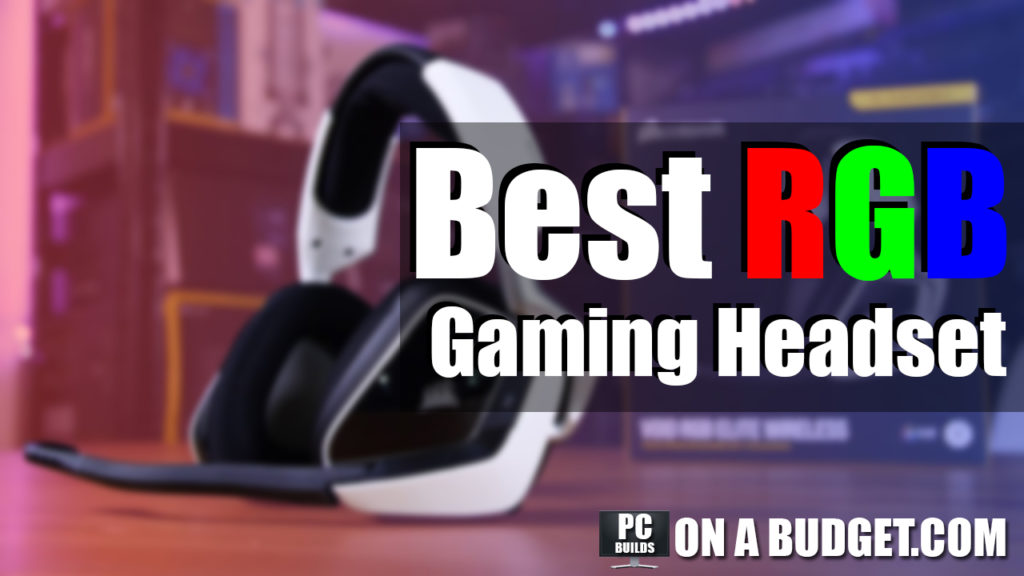 How We Chose The Headsets
---
We're looking at RGB headsets specifically but we aren't going to turn a blind eye and simply pick the ones that have the coolest lighting. You also want the headset to be of high quality, to be able to hear those footsteps and to be able to communicate clearly.
Real customer reviews (and heavily researching them), overall popularity and looking into if these different companies have messed up before…
We've done the research so that you don't have to. Most of these headsets aren't top name brands either so it makes the research all the more important.
Console compatibility is also kept in mind here. Most of these might be marketed more towards PC gaming but almost every headset here has compatibility with every console.
Now that the jibber jabber is done, let's take a look at the most glorious RGB headsets out there.
Best RGB Gaming Headsets
---
This is not listed in order of best to worst in any way. Simply listing them off throughout.
Though we did purposely start the list with the Corsair Void headset because it's definitely a high upgrade comparatively to all of the other headsets featured in this list.
1.

Corsair VOID RGB ELITE Wireless
The highest quality RGB headset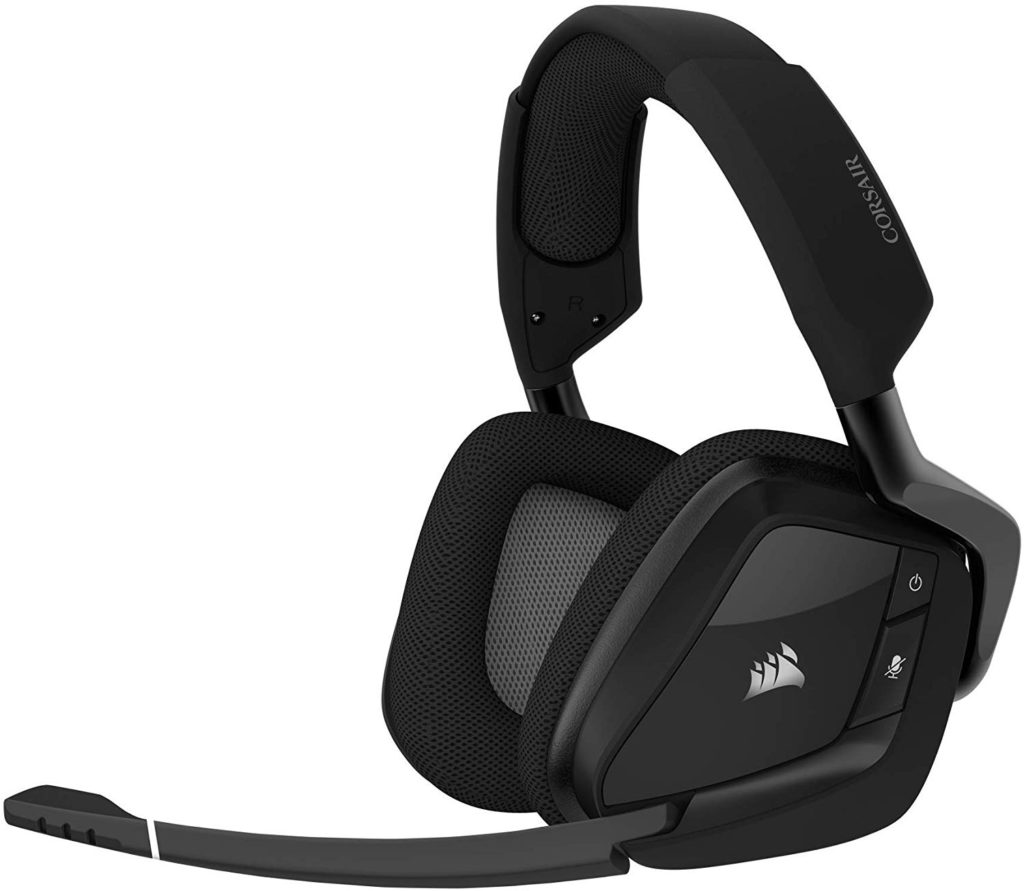 Compatibility: PC, PS4
Audio driver: 50mm
Volume/Mic control: On-ear controls
Customizable lighting: Yes
Corsair VOID ELITE Details
---
Corsair is one of the most reputable brands in the PC gaming industry. They make great peripherals and their Void headset is one of the best headsets out there.
It's wireless, has RGB lighting and is less than $100. All of the other headsets on this list are wired and are much cheaper but if you compare the Void to other headsets like it in the market, Corsair's is definitely the top pick for best quality at a lower price point.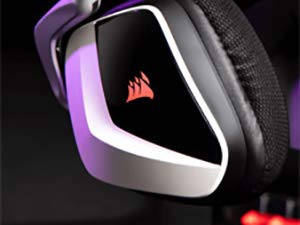 They use 50mm high-density neodymium audio drivers with an increased frequency range of 20hz-30,000Hz. If you use this headset on PC then you'll get 7.1 surround sound.
Easy on-ear mute by simply moving the mic up and you can adjust the volume on-ear as well.
Corsair's software allows you to customize the RGB lighting, use different audio profiles and you can fine tune the audio with an equalizer.
It has 8-10 hours of battery life which is plenty of time for while you're using it and it'll still pick up the wireless signal whilst walking around the house, though you might have some sound cut out depending on how far you walk away form the dongle.
A USB Bluetooth dongle will come with the headset so everything is ready to go right when you get it. It's a great headset that I've used in the past and I have a few friends who refuse to get any other headset since the Void has lasted so long.
If you're looking for a wireless headset with RGB then the Corsair Void headset is the only way to go. Sure it's more pricey but that's the price you have to pay for this kind of quality.
2. RUNMUS K1 Gaming Headset
The low cost winner
Compatibility: PC, PS4*, Xbox One*, Nintendo Switch*
Audio driver: 50mm
Volume/Mic control: In-line controller
Customizable lighting: No
RUNMUS K1 Details
---
This headset is one of the most popular choices when it comes to budget friendly headsets that keep a cool aesthetic. Through a bunch of research, this headset has been given a lot of praise on its audio quality.
For under $25 and being the cheapest one on this list, it's a no brainer when you have low cost in mind. When it comes to specs, it's actually not super far off from some of the more reputable headset brands.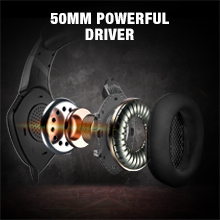 A frequency range of 20-20,000Hz and a 50mm audio driver… It's definitely enough to be able to hear effectively and use! As for mic quality, it could be better.
Most of the cheaper headsets out there are going to have mics that tend to pick up audio form the headset itself… And this one has been reported to do so.
However, by adjusting volumes in-game and your VOIP I'm sure that you could find a sweet spot for it.
My PeohZarr headset is the same way and I've just had to adjust volumes accordingly. You'll also want to adjust microphone volumes.
*You can use this headset on all consoles but keep in mind that the USB is for the lighting only. You'll be using the 3.5mm jacks for the audio and microphone. If you want to use the lighting effectively you will need an USB extender.
The lighting is unique with this headset. You aren't able to adjust the colors, it'll flash with a gradient transition that I haven't seen on other headsets. If you want the full color spectrum always on then keep this one on your radar.
The RUNMUS K1 headset is a great choice when audio quality and low cost are your most important factors for a headset. It could use an upgrade in the microphone department but with the right adjustments it should be more than doable.
3. ZIUMIER Z66 Gaming Headset
The budget all-rounder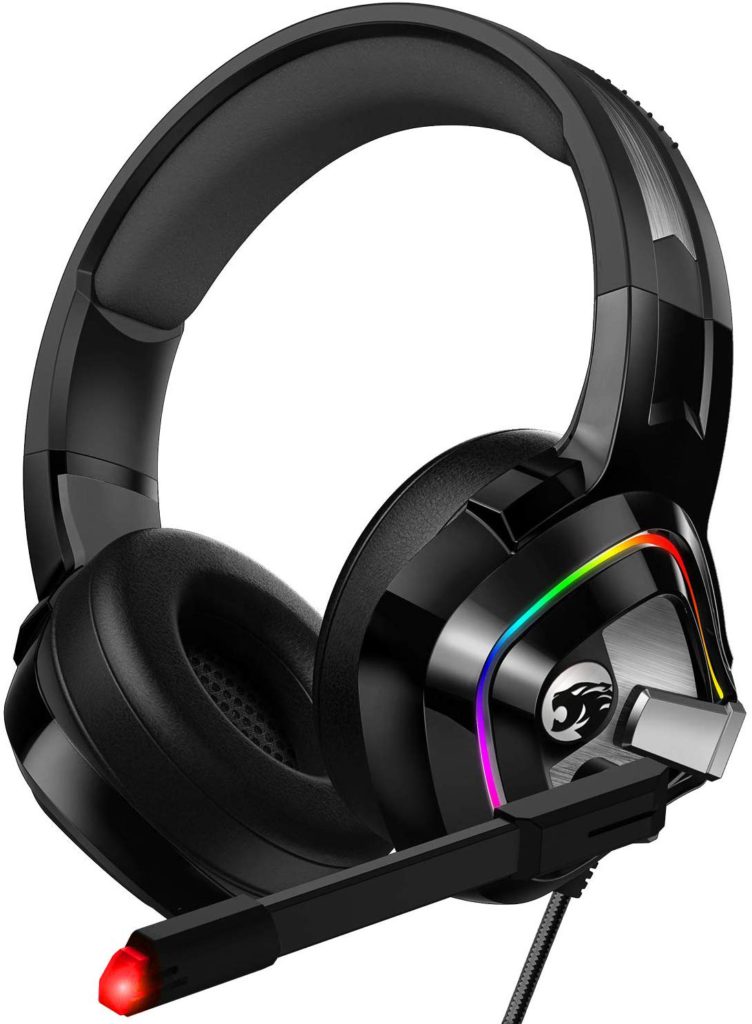 Compatibility: PC, Xbox One*, PS4*, Nintendo Switch*
Audio driver: 50mm
Volume/Mic control: In-line controller
Customizable lighting: No
ZIUMIER Z66 Details
---
ZIUMIER's headset here has one of the best mics from the lower cost headsets in this list. Listening to multiple mic tests and noticing the audio specs and quality it's hard to ignore. No echo with the microphone.
It comes in three different color options of black, red, blue and green. The RGB lighting is the same on each color option.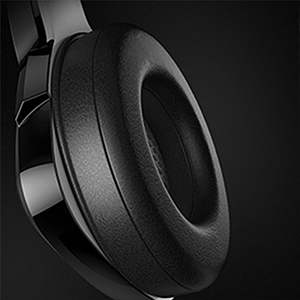 Speaking of the lighting, this is another color spectrum cycle on the ear but the microphone itself also cycles through the RGB colors. I haven't seen a headset that does that with the mic, it's a nice touch!
Comfort is the best selling point of this headset. The cushions are made with hour of non-stop gameplay in mind.
You're also able to adjust the headset to wherever feels best for you and there are multiple spots on the headband adjustments.
*The USB is for the lighting only. You'll need an extender for USB if you want to use the lighting effectively with consoles.
Cable durability is something to note for these lower priced headsets and this one has a very solid cable. There have been tests of purposely bending the cable hard to see if it'd lose connection and it never did.
The ZIUMIER Z66 is probably the best all-around headset in the list. It's got high comfort, a great microphone and audio quality that is on par.
4. EasySMX VIP002S Gaming Headset
Software junkie's favorite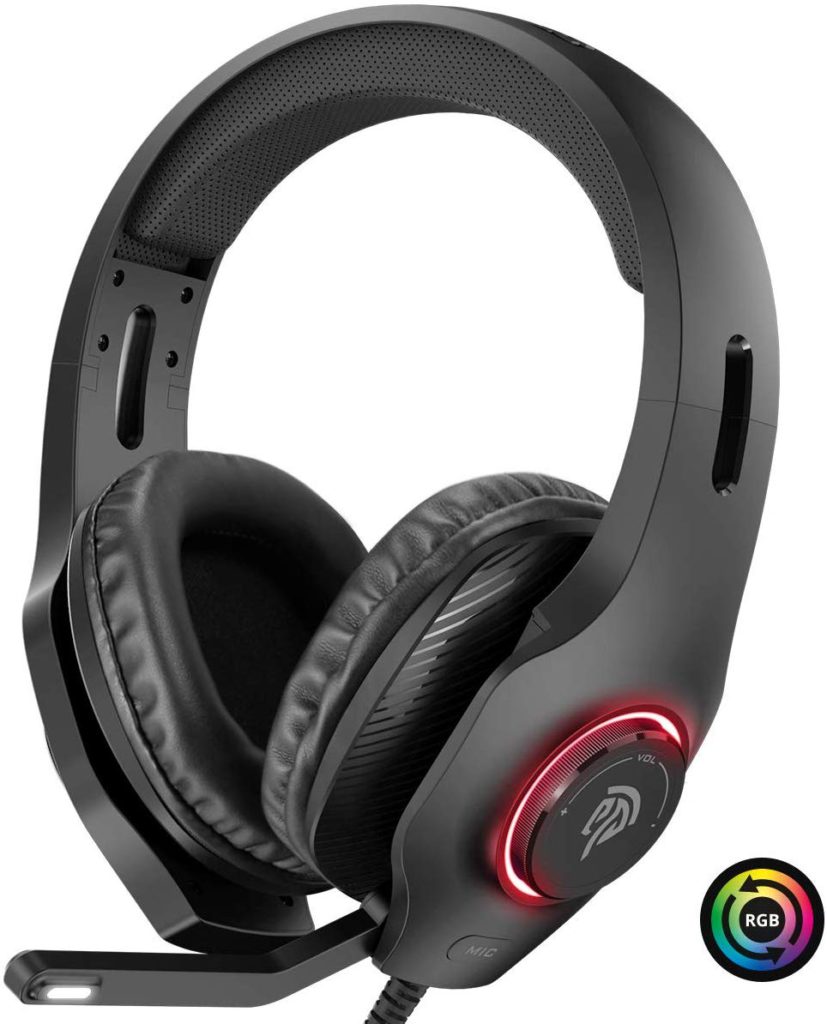 Compatibility: PC, Xbox One*, PS4*, Nintendo Switch*
Audio driver: 40mm
Volume/Mic control: On-ear controls
Customizable lighting: Yes
EasySMX VIP002S Details
---
EasySMX has their own software that goes with this headset which is the main point of wanting to have this headset.
You can download it on the EasySMX official driver downloads page. Simply pick gaming headset, pick a link with the VIP002D model and you're good to go.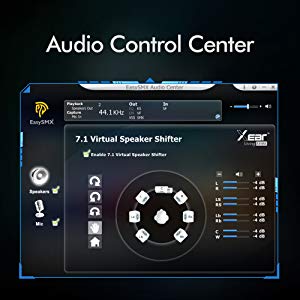 This software will let you adjust an equalizer and set up true 7.1 surround sound with the headset.
You'll be able to shift the speakers around and adjust microphone settings.
Personally, I'm a big fan on the style with this headset. It's not too much, not too little and you're able to cycle through the colors of your choosing with the RGB lighting.
On-ear controls always feel nice and it has comfort in mind with the overall design. The ear cups are bigger than other headsets which I like to see.
It gives further comfort for those with glasses or bigger ears without ruining it for people without glasses or bigger ears.
*The USB is for the lighting and you'll need an extender for consoles. Also, the audio control center software is only for PC.
If you're looking for software and being able to fine tune the sound to your liking then the EasySMX VIP002D is right up your alley.
5. Jeecoo XIBERIA V20
A minimalist dream
Compatibility: PC, Xbox One*, PS4*, Nintendo Switch*
Audio driver: 50mm
Volume/Mic control: In-line controller
Customizable lighting: No
Jeecoo XIBERIA V20 Details
---
Design is where Jeecoo shines here with their XIBERIA V20 headset. It's minimalistic and slick, the right amount of lighting with what they were going for here.
Lighting isn't customizable here and I really wish it was. However, the lighting will cycle through a gradient cycle of RGB which looks great.
This one is one of the most popular headsets on this list and for good reason. It simply does exactly what it says it can do.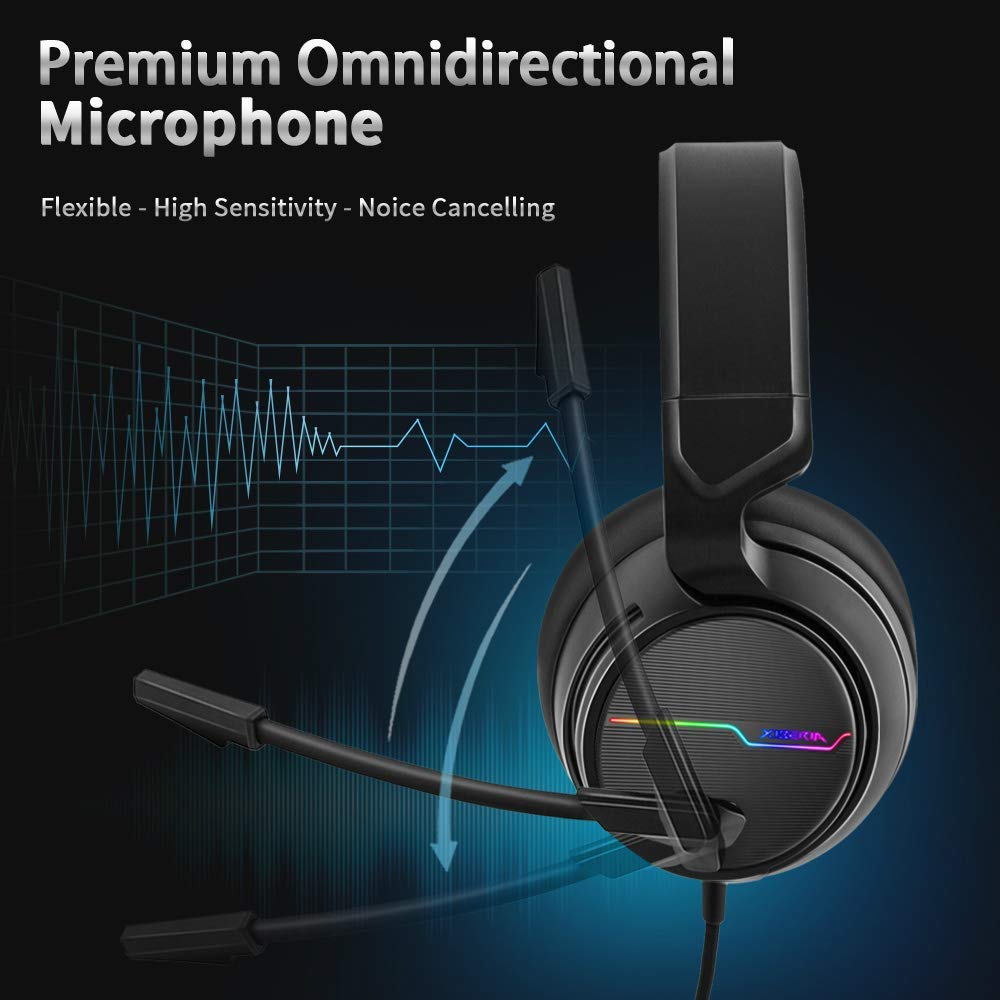 The XIBERIA V20 following along the EasySMX headset with the big, round ear cups. That design is always comfortable.
I've read up that the frequency for bass isn't all the way there but that's not a huge deal especially if gaming is all you have in mind.
None of these headsets are designed with audiophiles in mind so not having a heavy bass isn't a deal breaker.
On the flip side, I've seen that the highs flourish with this headset. Audio quality is high with this one, just not all the way there when it comes to bass levels.
Microphone quality is top notch with this one, it might even have one of the best quality mics out of all of the headsets here.
*This is another headset where the USB cable is only used for the lighting and it's pretty short. If you want to use the lighting feature while you're on console then you'll need a USB extender.
This is the perfect headset for those that want the minimalistic look. It also adds up in other important areas such as audio quality, microphone quality and comfortability – especially with the mic. If your mic is your most important aspect of your headset, get this one.
Gaming Headset Quality
---
Although these are all with the RGB aesthetic heavily in mind, remember that overall headset quality is what is most important.
These all have excellent audio drivers, great build quality and fine microphone sound. This has all been gathered from the listed specs on each headset as well as having the proof in the pudding in terms of real reviews and microphone tests.
Don't go out there and just pick any headset on the market just because it looks cool. You'll end up regretting it when your audio cuts out randomly or your team isn't able to hear your because of your microphone being crap.
To Conclude
---
Corsair did a fantastic job with their VOID ELITE wireless RGB gaming headset and it's considered the #1 RGB headset in our eyes.
Not everyone has the money to throw at a headset like that so any of the other picks would suffice when you're looking for the ideal headset.
This marks the end of out list of the best RGB gaming headsets.
Which one are you thinking about getting?
What are your favorite features from the headsets on this list?
Let me know in the comments below! 😀
Hey there! 👋 I'm Colton, founder of PC Builds On A Budget.
Whether you need help putting your PC together, finding a great pre-built rig, or want some help finding awesome peripherals – I've got you covered!
I share my experiences of anything and everything related to gaming PCs with you here. 👍