Last Updated on October 2, 2015
Cooler Master has recently released another keyboard/mouse combo so I figured it was time for a CM Storm Octane review for the keyboard and of the mouse as a packaged deal.
Cooler Master is at it again. They did extremely well with the popular CM Storm Devastator combo and now they wanted to create a multi color, more modern looking combo of a keyboard and a mouse and in my opinion, they did a really great job in doing so.
By adding a few more features and a strong look, they finished out a newer product that may actually be worth its current price point.
With that, let's get to the review.
Product: Cooler Master CM Storm Octane Multicolor LED Gaming Keyboard and Mouse Combo Bundle
Price: $54.99
Cheapest Place To Buy: Amazon.com
Warranty: 2 Year
My Rating: 9.5 out of 10
New Features For A New Price
---
The Octane is basically an upgrade from the previous keyboard/mouse combo, the Devastator.
A more modern look, more lights, a better mouse, more keyboard features and more. I really like what the Octane has to offer over the Devastator and really the only reason it is not a 10 out of 10 is because I feel as if it could be at a little bit of a lower price, but it's still worth picking up for its current price point for sure.
Why?
Because not only is the mouse good to go for 1440p gaming and beyond with the 3500 max DPI setting that it comes with but the keyboard comes with a bunch of features that makes it well worth buying, even if it was just the keyboard alone.
Keyboard functions really aren't all that important when it comes to PC gaming as a whole so gamers really just look for cool aesthetics to get into when they are in the market for a new gaming keyboard. The Octane keyboard is pretty awesome with how many features it as and so I'd like to dig a little deeper into what I really mean by that.
Oooooo, Pretty Lights
---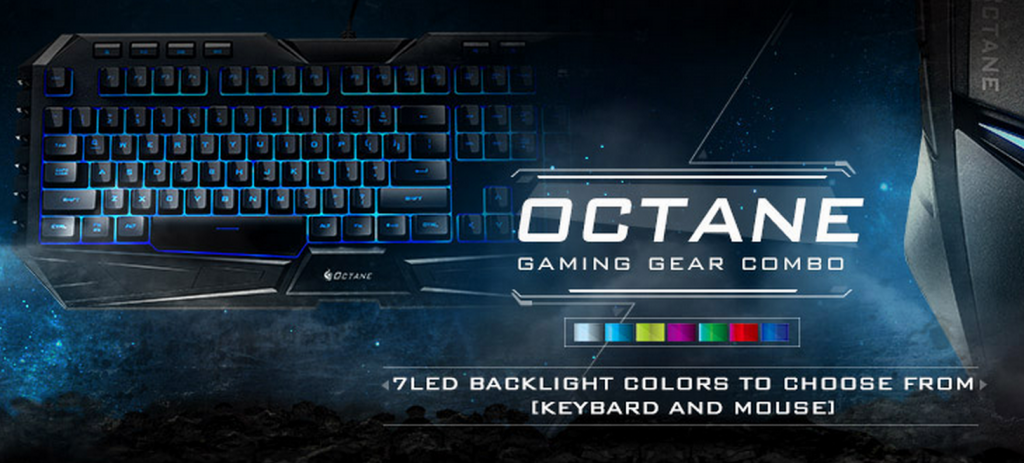 This keyboard is so good that I could almost basically say that it'd be worth the current price point for the keyboard alone.
It'd definitely be worth it ten fold if the price was just a tad bit lower because you can find somewhat similar keyboards, not in design, but in features for a lower price point. Those keyboards don't come with a sick mouse though, so that's really what makes this bundle worth the investment that it would take.
The keyboard has 7 different light up color options to choose from. The options are blue, red, green, purple, yellow (its not exactly yellow, is more like light green), cyan and white.
The Devastator keyboard only has one backlighting option and it depended on which bundle you would get. Oh, and the mouse can change between all of those different colors as well.
You can also have different colors for the mouse and the keyboard so you can mix and match different color combinations if you deemed it necessary.
I really like the customization that Cooler Master provided with this bundle, I'm a huge fan of personalization/customization. I think it is the way of the future not only with the PC gaming industry but just about any industry.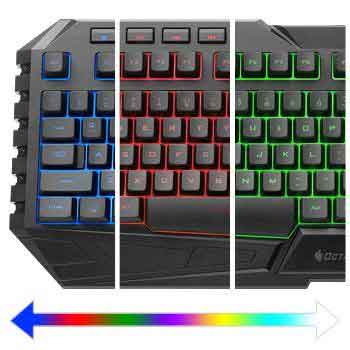 The keyboard also offers a "breathing" effect which you can turn on and off for an extra effect if you're not a complete fan of just having one color going at a time. I am unsure if the mouse has the same option or not but it'll basically gradient between all 7 color options giving you an atmospheric effect.
Personally, I think I'd rather just have my colors stay stationary at one color choice simply because that is just how I roll really when it comes to these color customization products. I'd rather just switch my colors to match the color scheme that I have with my wallpaper/operating system theme colors which I tend to switch around time to time.
To sum this portion up, the lights are awesome. You'll basically be mesmerized by being able to switch between all of the colors that are available and you're also just going to love the keyboard overall for what it offers as a whole.
The Mouse Delivers Value As Well
---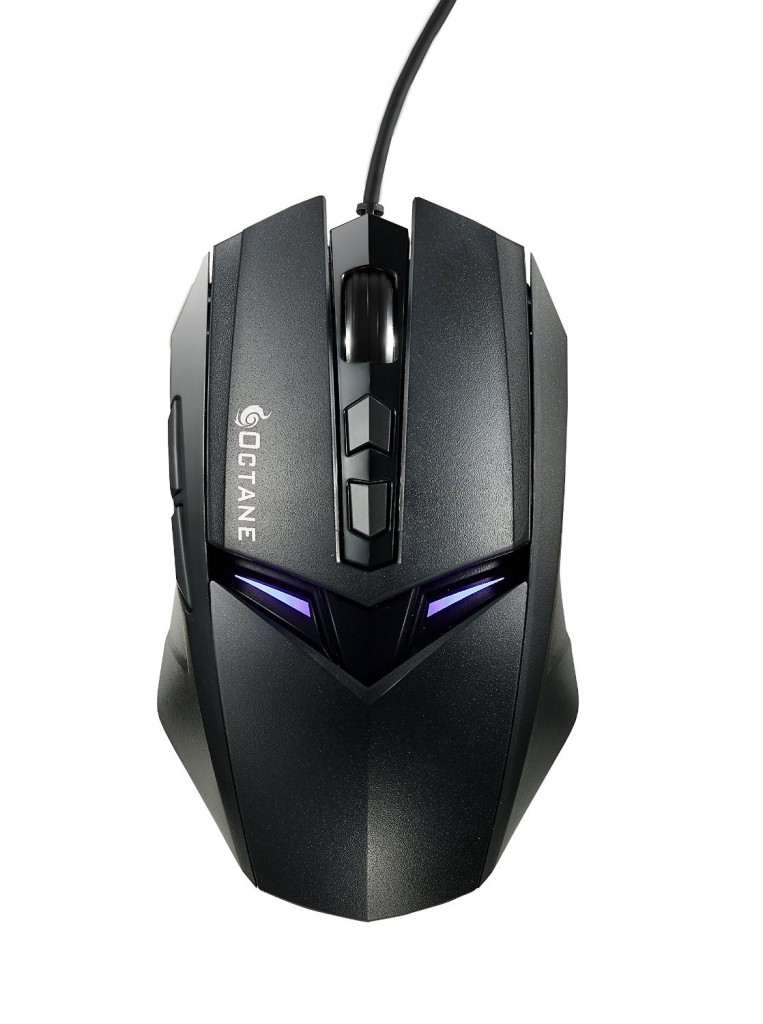 As I stated above, the mouse has a max DPI setting of 3500.
This is going to benefit gamers that either currently game past 1080p resolution or if they decide down the road to upgrade to a 1440p resolution or even at a 4K resolution display down the road.
Why?
Because DPI stands for dots per inch and this mouse is able to move the mouse pointer at a maximum level of 3500 dots per inch. Typically, you'll want a mouse that can move 1600 dots per inch for a 1080p gaming setup so double that for 1440p gaming and you're set. As far as 4K, it wouldn't be the absolute, most optimal choice but it would still work alright in the end.
This mouse has a DPI switch which is located at the top of the mouse which will allow you to switch between the different DPI settings that it has available. Many gamers love having this feature with a mouse because they don't use the same mouse sensitivity in every single game that they play so an "on the fly" DPI switch is nice to have.
It also comes with two thumb buttons on the side which is almost becoming a norm for PC gamers to have with their mice.
It is super convenient to be able to set thumb buttons on a mouse for crucial tasks such as med-packs and/or weapon modes on the guns in a game.
You can set these buttons to whatever you feel would work best though, so it's an awesome feature to have with any mouse.
It's also made out of a pretty high quality material and Cooler Master even says that it has a 10,000,000 click life-span and honestly, I don't think anyone would be able to click a mouse button ten million times in the lifetime of their PC gaming career so you're basically guaranteed a mouse that is going to last a life time.
To Conclude
---
All in all, the CM Storm Octane keyboard/mouse combo is actually a really great bundle to go with, especially if you're in the market for a gaming keyboard and a mouse that offers customization features along with being made out of a long lasting material.
What are your guy's thoughts on this keyboard and mouse?
Is customization important to you?
Let me know in the comments below! 😀
Hey there! 👋 I'm Colton, founder of PC Builds On A Budget.
Whether you need help putting your PC together, finding a great pre-built rig, or want some help finding awesome peripherals – I've got you covered!
I share my experiences of anything and everything related to gaming PCs with you here. 👍