Last Updated on December 14, 2017
It's time to review the Dell S2716DG 27″ monitor because it's one of the best selling 1440p monitors on Amazon. Let's see if it's actually worth getting!
Usually 1440p monitors are priced super high when they have a bunch of features included but that's not the case with the S2716DC model. With G-Sync and a moveable screen, the price really isn't all that bad!
With that, let's get to the review.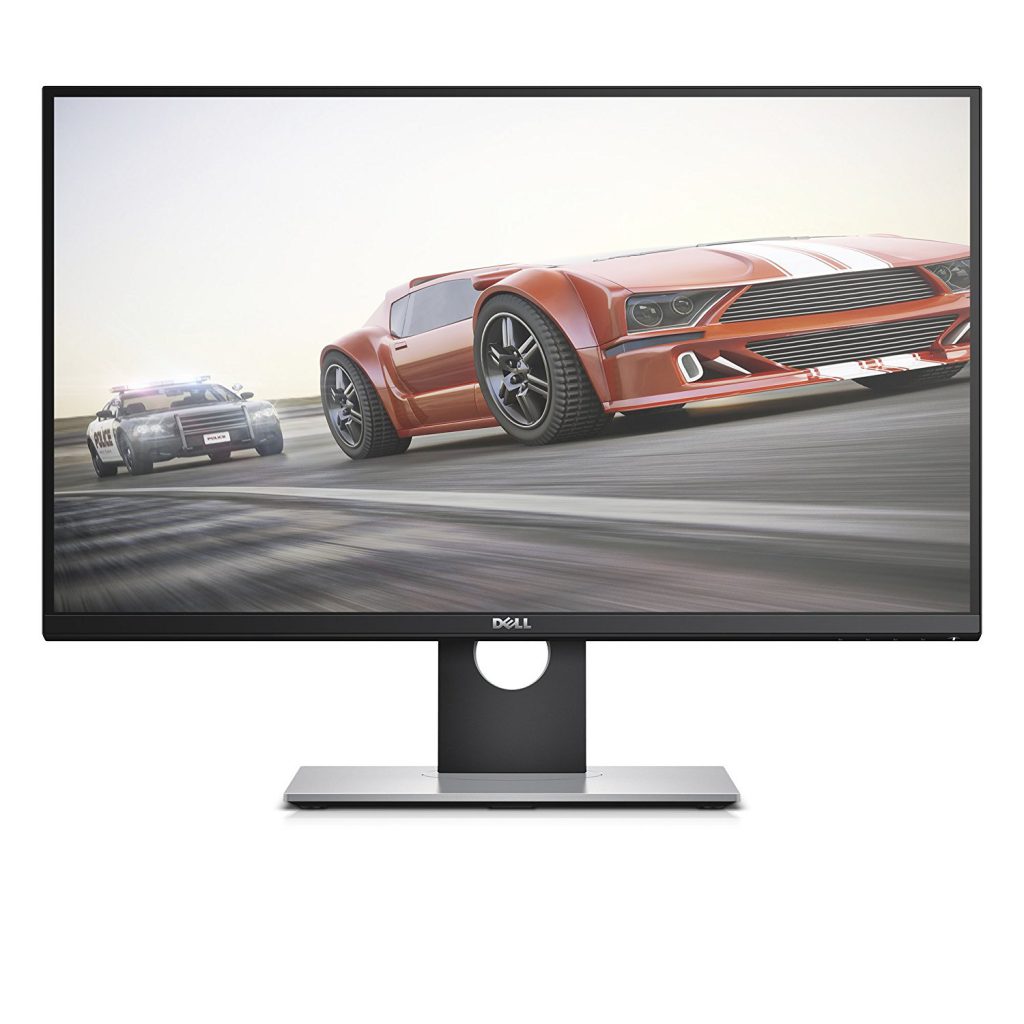 Product: Dell Gaming S2716DG 27″ G-Sync Monitor
Price: ~$450
Cheapest Place To Buy: Amazon.com
Warranty: 1 Year
My Rating: 9 out of 10
Dell S2716DG Design
---
I really appreciate the way Dell had designed the monitor and how it's used. Setting up the monitor on the base is quick and easy, you simply slide on the stand to the base and screw it on tighter. Then you simply put the screen to the stand and you're done.
I love the edge to edge glass design, the bezel isn't too much allowing for a multiple monitor setup to look more seamless. An anti-glare screen is a must-have for me so I'm happy to see that the screen is anti-glare as well.
For ports it has four USB 3.0 ports, a 1.2 display port, a HDMI 1.4 port, an audio out port and a headphone jack as well on the side next to a couple of the USB 3.0 ports.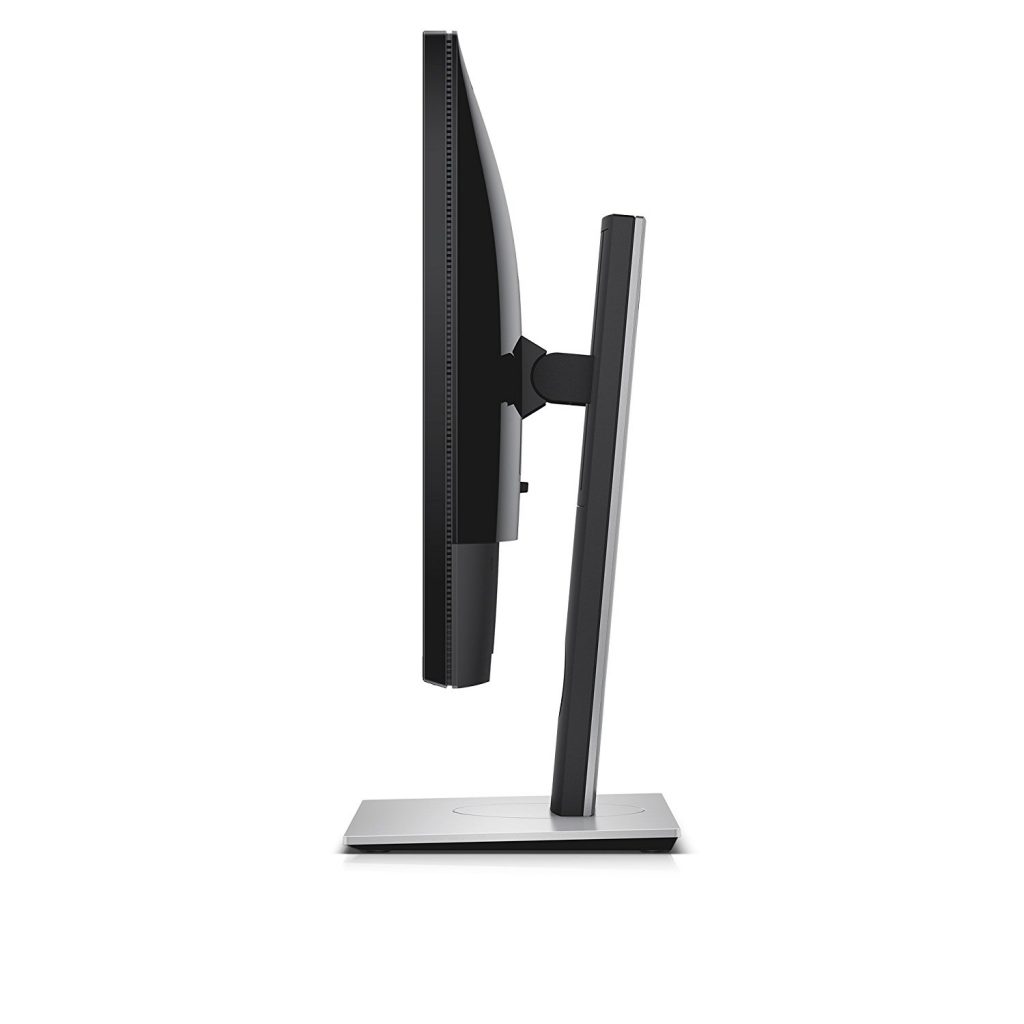 After setting the screen up you'll be able to slide the screen up or down to fit where you'd like it. It has 26° of tilt and you can flip it between landscape and portrait. There is also a bit of a swivel to have it at a different angle.
As for the menu interface you'll be able to adjust brightness, change the input source, change color modes, tweak response time for those without a Nvidia GPU, adjust the volume from the jack, have a timer and be able to set a shortcut key for different color/picture modes if you'd want.
Changing the color modes is nice so that if you're looking at pictures or simply while gaming you want to have more saturation or contrast you'll be able to set that up.
Messing with the response time settings is more so for those with a console or for those that don't have a Nvidia GPU.
It's a TN panel so when it comes to viewing it at an angle the contrast will suffer a bit. This is with any TN panel. But when it comes to looking at it straight on, it has great color and quality. The color depth comes to 16.7 million colors, which is 8-bit.
It having 8-bit is nice for a TN panel, that's the standard for an IPS panel screen so the color is of higher quality because of that.
G-Sync At A More Affordable Price Point
---
There are plenty of monitors on the market that have a crazy price point of $600+ when they include G-Sync as a feature into their monitor.
Now although this is by no means cheap, it's definitely one of the lower priced monitors out there for what you get out of it. It's usually around the ~$450 range but the prices move up and down too much for me to specify exactly what price it's going to be at.
I've seen it priced at $350 before during a sale, I'd pick it up whenever it's priced at around $400-$480 if you are wanting to get somewhat of a deal out of it. Keep in mind that when it released it was priced at around $800.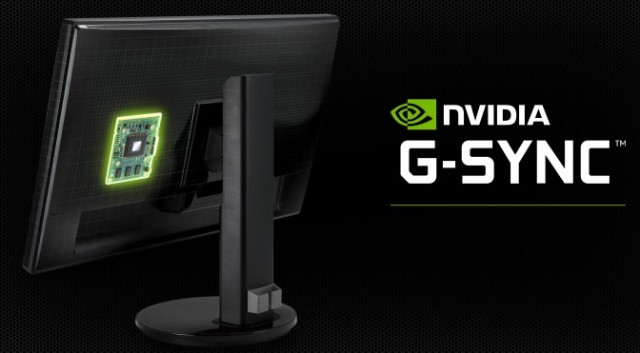 If you don't know what G-Sync is then you should know before getting a monitor that has it included!
It's a Nvidia exclusive feature meaning that you need one of the newer Nvidia GTX graphics cards such as a GTX 1070/1080 in order to utilize the feature.
Sure, you could use a GTX 1060 as well but that card is mainly used for 1080p. Anything higher from there on can definitely take advantage of G-Sync.
G-Sync gives off an insane refresh rate which allows the game at display a higher frame rate while in-game. For example, most monitors that you'd pay a lot less for are locked at 60hz refresh rate so then you'd only be able to see a maximum of 60 frames per second.
With G-Sync, you're going to be able to see up to 144 frames per second. This is done by a technology developed by Nvidia that matches up the monitor refresh rate with the video card's render rate.
Some would say that there isn't much of a difference when it comes to 60 FPS vs 144 FPS but I beg to differ. I've seen the difference myself and if you're at all super into gaming, I'm sure that you will too.
Is It The Ultimate 1440p Solution?
---
When it comes to gaming and wanting to have something without absolutely breaking the bank for gaming at 1440p, it's definitely worth getting.
It's an excellent screen for being a TN panel, the biggest downfall is that viewing at different angles will change the colors a pretty noticeable amount.
I can see this only being a problem for those that are also trying to do graphical work with this screen. You're not going to have the truest colors, for those editing photos and what not I know you'd want to be sure that the colors are exactly what they are.
But when it comes to gaming specifically, it's a no-brainer. If you want to spend less than $500 to have an amazing quality and G-Sync at 1440p then it makes perfect sense!
With everything set and stone, let's just have a list of pros and cons to finish off.
Pros:
1440p resolution with G-Sync.
A lower price point for having this type of gaming quality.
Top of the line build quality, sturdy and easy to use.
For a TN panel, some of the best color/picture quality you can get.
Cable management is easy.
Cons:
Not the ideal screen for those doing heavy graphical work.
Would have liked to see more video ports.
All in all, this is a great gaming monitor. If gaming is your ultimate goal then this is the lowest priced, 1440p resolution monitor that'll give an amazing gaming experience.
Dell S2716DG Conclusion
---
I don't think I need to repeat myself a whole lot here, it's an ideal gaming monitor for those that are looking for something at a lower price point that'll provide that buttery smooth, 1440p gaming experience.
An IPS panel is more ideal for those that have a focus on graphical work such as editing photos/videos. If that's not a part of your focus with your PC then this is a great choice.
So, are you going to be picking up this monitor?
What is your favorite part about this screen?
Let me know in the comments below! 😀
Hey there! 👋 I'm Colton, founder of PC Builds On A Budget.
Whether you need help putting your PC together, finding a great pre-built rig, or want some help finding awesome peripherals – I've got you covered!
I share my experiences of anything and everything related to gaming PCs with you here. 👍