Last Updated on June 17, 2021
E3 2021 is over and we got some exciting news for new games that are coming out in the next couple of years. Although there weren't too many surprises during this E3… There were still some pretty awesome games that got revealed and I figured I would share some of the games that I am considering picking up.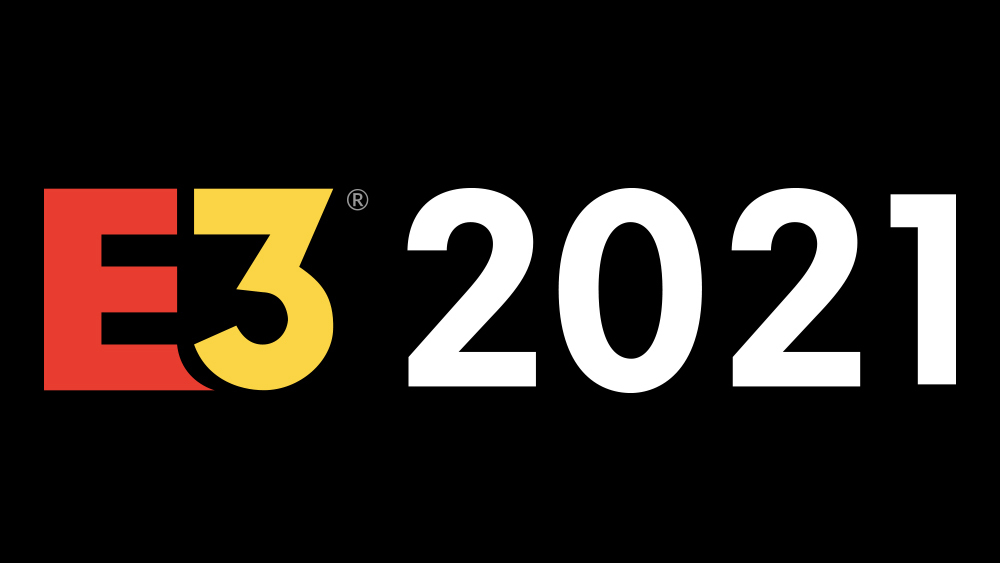 Back 4 Blood
Release Date: October 12, 2021
---
Back 4 Blood is basically the Left 4 Dead 3 (Left 3 Dead..?) game that a lot of us have been waiting for. There have been so many "leaks" showing L4D3 on Source Engine 2 and the like but Back 4 Blood seems to be the "sequel" that we have been wanting.
It's being made from the same developers from the previous games and it looks very promising! I'm looking forward to trying out a demo and/or just jumping right in when it gets released.
For the E3 presentation, they showcased more gameplay and that there is a PVP mode in the game.
Naraka: Bladepoint
Release Date: August 12, 2021
---
Naraka: Bladepoint is essentially a melee focused battle royale game with some PvE mixed in. There are bows, some magic and grapple hooks as well to navigate the map and mix it up with different fighting styles.
There are 60 players in each match… You know how these types of games work. I'm excited about it because I love the melee/parkour focus of the game and I know that it'd be a blast to team up and work some cool combos in this one. It's not an instant buy for me, but I'll for sure be keeping my eye on it!
Fallen Aces
Release Date: Soon™
---
This one caught my attention because I love the aesthetic and it's another FPS game to add to my library.
Fallen Aces is a "crime noir" style game that has comic book graphics and the action-oriented FPS gameplay that a lot of us love to play. I'm interested in it because when it comes to single player story-driven FPS games like this… I'm in. And I love the setting that they are going for with this one – crime boss vibes.
New Blood Interactive, the devs behind this game, are also releasing a ton of other titles as well.
Be sure to check them out at this link: wehate.money
Diablo 2: Resurrected
Release Date: September 23, 2021
---
I didn't play much of Diablo 2 when I was younger but I remember having a blast playing with some old friends, it was even a fun game to watch back then as well.
The entirety of the original game is being remastered – all of the original areas, monsters and characters haven't been touched. The graphics, animations, particle effects – etc. etc. – is what is being remade with this one.
I could see myself diving deep into this game with everything being updated like this. It really looks great and when it comes to top-down action RPGs – Diablo 2 is one of the best.
Orcs Must Die! 3
Release Date: July 23, 2021
---
I've played both of the previous "Orcs Must Die!" games and I was kind of surprised to see this one get shown. I haven't touched either of those games in years and kind of figured that no other games were going to be made… But I also didn't know that this was shown almost a year ago – I've just never heard about it until E3.
If some friends seem interested in it and are down to play through it with me then I can see myself definitely going back into the world of Orcs Must Die!
It's a third-person co-op tower defense game. Basically there are these huge waves of orcs and other enemies that you can kill with traps, your weapons in combat and any other means of defense.
For the third game they aren't doing just basic dungeon levels – it looks like you can go outside of the maps and it's a lot more open. I can't wait to see some more info about it soon!
Replaced
Release Date: 2022
---
Replaced seems like a good 2D, post-apocalyptic "steampunk/retro" style action platformer. They showed a very short trailer during E3… I couldn't help but watch it a couple of times.
I love this retro type of art style and platforming games are some of my favorite types of games. If it's a cool action-adventure story set in this retro steampunk type of universe… Then it's going to be right up my alley.
Age of Empires IV
Release Date: October 28, 2021
---
I've played every single Age of Empires game. I've played these games ever since I was little – they are all very nostalgic games and I got excited when we finally got a release date for the newest game in the series!
Age of Empires IV looks like it's being made with a focus on the gameplay of the originals. AOE 1 & 2 were some of if not the absolute best games that they've made so if they are wanting to modernize those types of games and pack it full of awesome features… then this game is going to have great potential for being one of the best strategy games out there!
Rainbow Six Extraction
Release Date: September 16, 2021
---
I've got hundreds of hours in Rainbow Six Siege, I remember played their Halloween PvE event and wondering if they were ever going to do something with it…
We've seen some details about the Rainbow Six zombie PvE game, I think it used to be called Quarantine? But now we have official gameplay and a release date and man… I know some friends of mine will be picking this up.
A full-fledged Rainbow Six Siege type of PvE mutated zombie survival game would be great if it's done well so I'm excited to see how this one turns out!
Elden Ring
Release Date: January 21, 2022
---
Everyone is excited about Elden Ring.
For E3, we got a gameplay trailer and an official release date. It's going to be hype – George R. R. Martin story, FromSoftware developers (Dark Souls devs) and an open-world new IP on the "souls-like" genre…
It's going to be great. I'm looking forward to playing it and diving deep into a new open-world game… Even if it means getting tilted and chucking my controller across the room like I've done in Dark Souls 3.
Starfield
Release Date: November 11, 2022
---
Bethesda, after 25 years, is making a brand new open-world RPG IP. We finally got a release date on Starfield.
In an interview with Todd Howard – he explained the game as "Skyrim in space".
And Ashley Cheng – Bethesda's Managing Director – compared it to Star Wars calling it "the Han Solo simulator".
I'm a Bethesda fanboy. I cannot help but get hyped for everything announced from them but after the chaos of Fallout 76… I will try my best to NOT pre-order…
If this game is a deep RPG game like the Elder Scrolls games or the earlier Fallout games then it's going to be a masterpiece. I trust that Bethesda has learned from their mistakes and that they are making one of the best space games to date.
What Are You Excited For?
---
E3 2021 wasn't anything too shocking. We were expecting to hear from some of the most anticipated, top tier games such as Elden Ring and Starfield and we got some info.
There were a ton of games announced/shown but, for me, there weren't too many "WOW" factor games.
With that said, I'd like to hear from you guys!
What are you excited about that got shown during E3?
Are there any games you thought you were going to hear about but still no word on?
Let me know in the comments below! 😀
Hey there! 👋 I'm Colton, founder of PC Builds On A Budget.
Whether you need help putting your PC together, finding a great pre-built rig, or want some help finding awesome peripherals – I've got you covered!
I share my experiences of anything and everything related to gaming PCs with you here. 👍