Last Updated on August 23, 2018
Let's review the iBUYPOWER Slate 9210 gaming PC since it's a big seller right now when it comes to ultra pre-built performance on Amazon. Is it worth the price?
That's the big question. When you need to know whether or not a PC like this is worth the asking price you need to take a look inside and see what is actually being offered for performance and that's exactly what we're going to be looking at with this post.
With that, let's get to the review.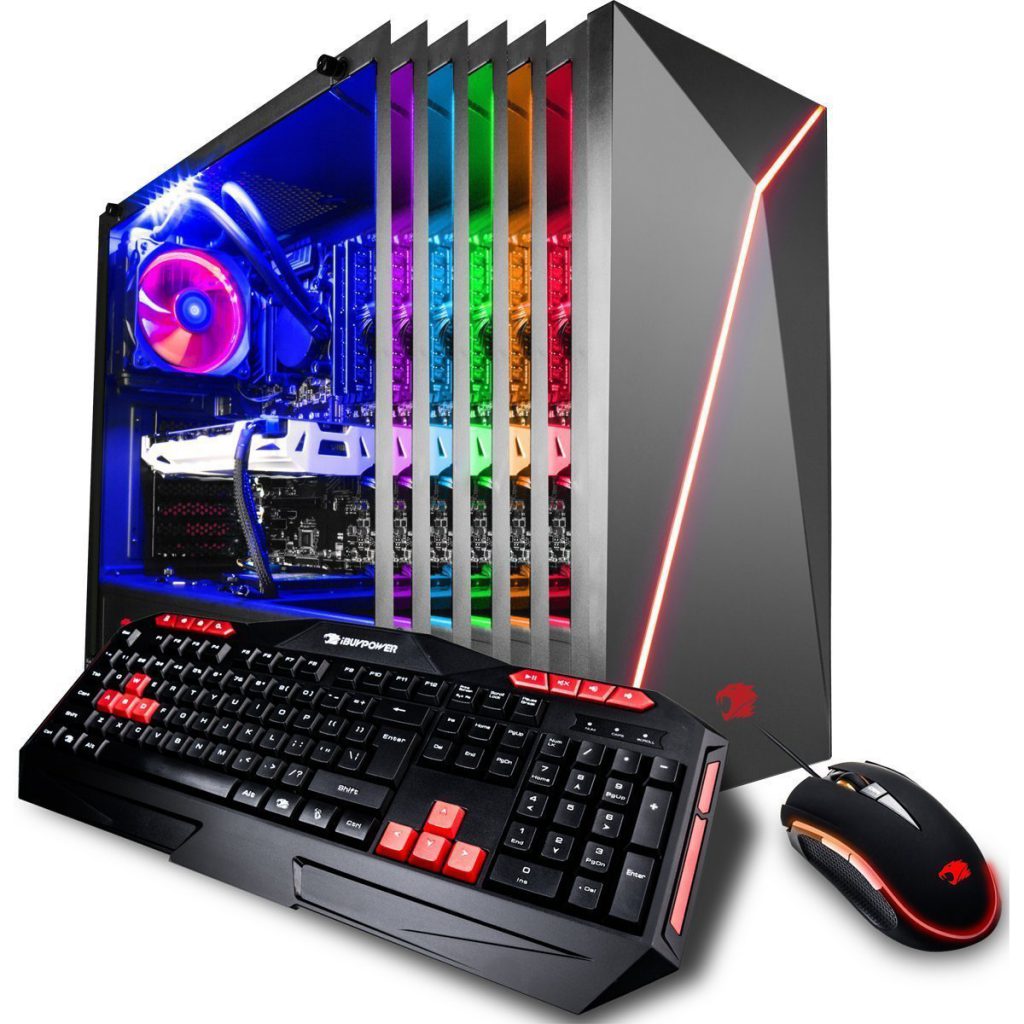 Product: iBUYPOWER Slate 9210 Gaming PC
Recommended Price: Around $1,500
Cheapest Place To Buy: Amazon.com
Warranty: 1 Year
My Rating: 8 out of 10
iBUYPOWER As A Company
---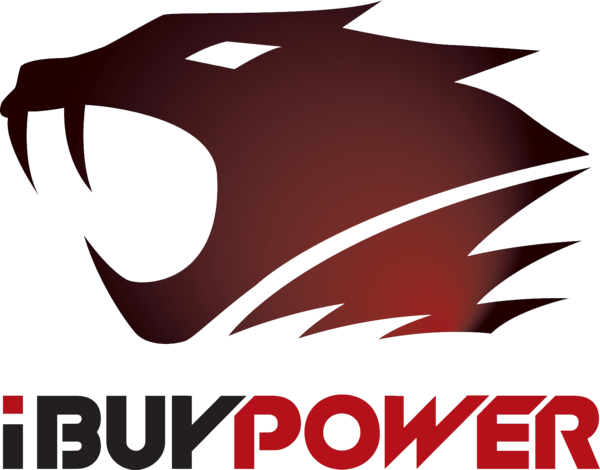 iBUYPOWER (www.ibuypower.com) has been creating high quality pre-built gaming PCs for over 20 years now.
You could say that they're a trusted brand when it comes to getting a pre-built PC that works as you'd expect it to, especially with a PC that's priced like the Slate 9210.
They're based in California and are all about the passion behind the PC gaming industry.
Being heavily involved in eSports, they have no choice but to make sure that they have top-notch rigs that meet the standards of some of the best players in the world.
Seriously, iBUYPOWER makes very nice PCs. I've never personally owned one but I've had friends of mine order pre-built rigs from them and they have never had any complaints.
iBUYPOWER Slate 9210 Performance
---
Now, onwards to the specifics. When it comes to gaming performance, it's the processor and video card combo that you want to look at when it comes to these pre-built computers.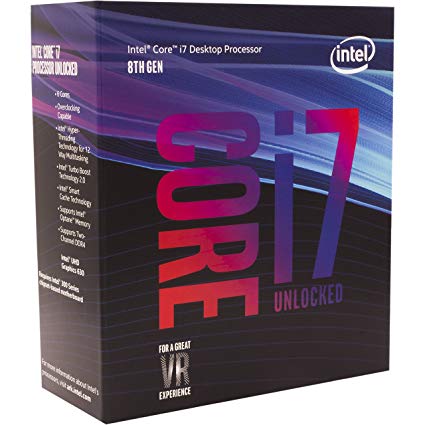 For the CPU this PC uses an i7-8700k. This is a high-end processor that is great not only for gaming but also for video encoding, rendering and other heavy processing tasks.
A processor of this power should be expected when you're around the $1,500 price range.
If streaming or video editing is something that you're interested in then the hyper-threading technology behind a processor like this is going to be what you need for the most efficiency you can get.
Liquid cooling comes with this rig and since it's the "K" version of the i7-8700 then you'll be able to overclock it.
You won't be able to maximize on the overclock but a decent overclock is possible. This is due to the power supply that it comes with, you don't want to go too crazy on the overclock.
I'd recommend overclocking if/when you ever feel like you need it. Sure, you could simply set it up right off the bat and there's nothing wrong with that but it won't really be necessary for a while.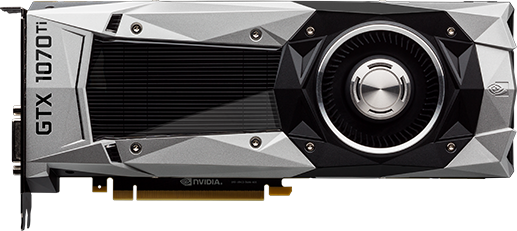 For a video card this PC uses a GTX 1070 Ti. This card is overkill for 1080p gaming and is more ideal for 1440p gaming. 4K resolution is possible but you won't be getting extremely high FPS at 4K resolution.
Where 1080p resolution would make sense is if the 1080p monitor you planned on using was a 144hz monitor.
The reason being that this card is definitely going to hit around 144 FPS in most of today's titles at that resolution and it'll take full advantage of a 144hz monitor.
When you're looking to max out the graphics settings on today's titles, have a PC that can handle all of VR gaming and can handle games in the long haul then something like a GTX 1070 Ti is what you need to aim for.
It has 8GB of video memory and has all of the ideal specifications for handling games at high FPS and/or higher resolutions.
To sum up the performance, these specs are for the enthusiasts. High-end gaming performance to where a 1080p 60hz monitor won't do it justice. Make sure you're at least getting a 144hz 1080p monitor if you end up picking this desktop up.
Other iBUYPOWER Slate 9210 Specs
---
Let's take a look at all of the other hardware specs that will come with the Slate 9210.
It has 16GB of RAM, a 1TB hard drive, a 240GB solid state drive, wifi connectivity, RGB lighting in the case, Windows 10 64bit pre-installed and a mouse/keyboard combo that comes directly from iBUYPOWER.
16GB of RAM will help tremendously when it comes to multi-tasking and it increases performance a bit in games, especially in virtual reality games.
If you want to have a YouTube video playing while playing a high-demanding title while also having Discord open then having more RAM is what will help you accomplish that.
The 8GB standard is slowly fading so having 16GB of memory sets this PC up for the long run.
For storage this has a 1TB traditional hard drive and a 240GB solid state drive. Windows 10 will be installed on the SSD so some of that space is going to be taken. Having the 1TB HDD on the side gives you more than enough room for a bunch of games.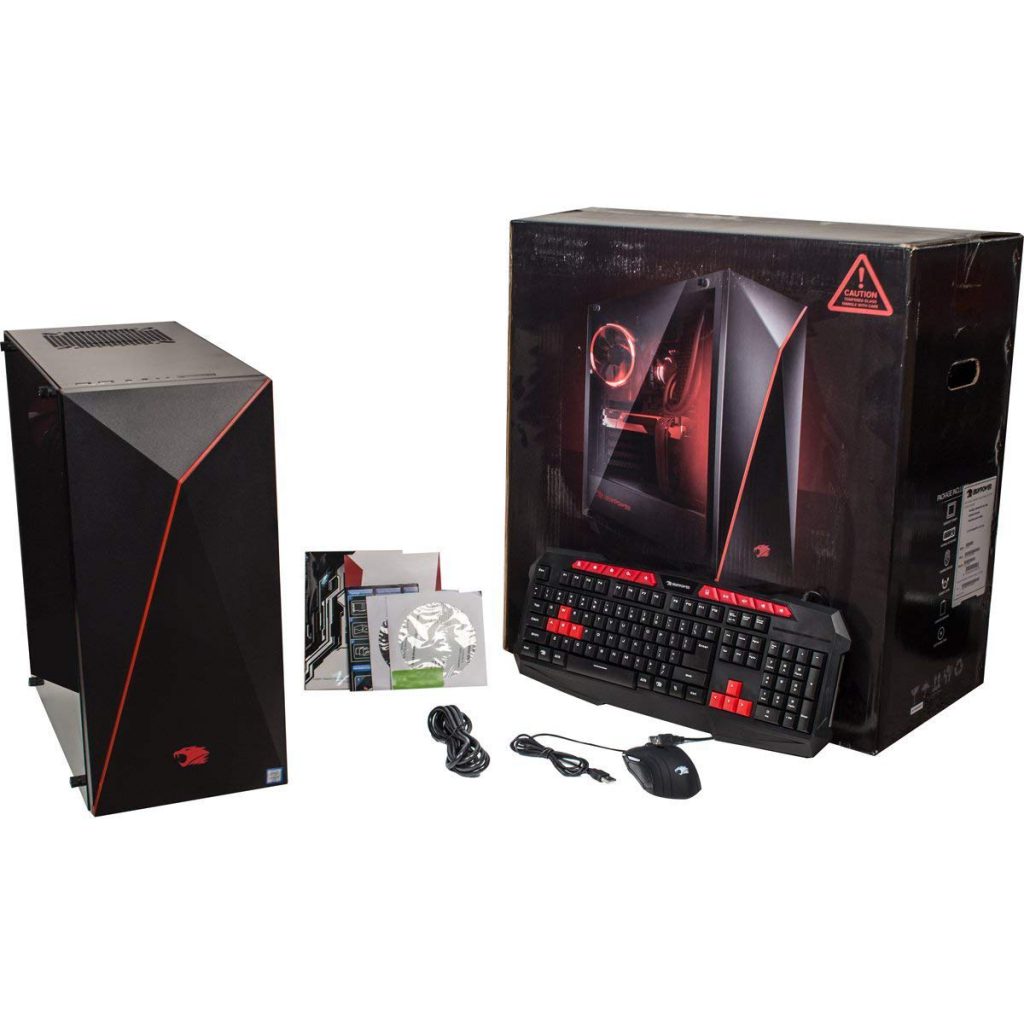 I'd recommend installing your most played multiplayer games, most used softwares and other useful programs to the SSD and leave everything else to the HDD.
Anything that is installed on the SSD is going to load much faster than the hard drive hence why you should leave the SSD to your most used programs/most played games.
Wifi is included with an adapter though I've heard mixed things about the performance of the adapter. Regardless, I highly recommend going with a direct connection via an ethernet cable if you're wanting the best connection possible.
RGB lighting is a great aesthetic for this rig since it'll light everything up nicely with the glass side panel. It's bright and it'll show all of the hardware inside making it easy to show off to your friends.
The mouse and keyboard that comes with is a generic iBUYPOWER combo. It'll get the job done for sure, though I'd suggest replacing these peripherals down the road if you're wanting the higher quality.
Combine all of the rest of this hardware with the i7-8700k and a GTX 1070 Ti and you've got yourself a pretty awesome system going on. For the most part, everything makes sense as far as the amount of power you're getting for the amount spent.
iBUYPOWER Slate 9210 Design
---
Now let's quickly go over the design choices iBUYPOWER went with on this PC.
The lighting is the best part of the design. You'll be able to cycle through 16 colors for the case lighting and on the product page it states that the lighting is remote controlled. The red strip on the front lights up red.
The case itself isn't too big either. Overall dimensions come out to 25 x 12.5 x 21.38 in so it's going to fit most spaces. This case is 50/50 when it comes to minimalistic and unique design.
There are two USB 3.0 ports on the top as well as a mic/headphone jack. Power and reset switches are one full size with the two separated enough to not mistake power for reset.
They've used this exact case with other models simply because it works great. It's not too big, it's not too small and it's able to fit all of the necessary hardware inside.
Removing the panels is very simple, the screws can be screwed on and off with your hands.
To sum the case design up, simplicity is in mind here and you can make it your own with the lighting options. Personally, I'm a fan of this case and I'm happy to see that iBUYPOWER is still using it with their higher-end models.
iBUYPOWER Slate 9210 Summary
---
All in all, the iBUYPOWER Slate 9210 is a great desktop for those that don't want to build their own PC yet still have a decent deal for the amount spent here.
You'd be able to build your own rig with very similar specs for around $150 cheaper but you also wouldn't get the unique case/lighting design if you went with your own. There's also the 1 year warranty that's included which is pretty valuable.
You should take a look at building your own PC before pulling the trigger on this rig. I definitely recommend this PC if you know for a fact that you don't want to put your own rig together though, it's hard to beat this desktop when you compare it to the rest of the options on the market right now.
Also, don't just take my word for it! There are plenty of reviews over on the Amazon product page that you should read through as well.
This marks the end of the iBUYPOWER Slate 9210 review.
What do you like most about this PC?
Are you going to pick this one up or are you interested in putting your own rig together?
Let me know in the comments below! 😀
Hey there! 👋 I'm Colton, founder of PC Builds On A Budget.
Whether you need help putting your PC together, finding a great pre-built rig, or want some help finding awesome peripherals – I've got you covered!
I share my experiences of anything and everything related to gaming PCs with you here. 👍