Looking around for the best budget video cards in the market right now? Search no further. These are the absolute best mid-range cards that are worth every penny.
Due to the cryptocurrency mining going on video cards have increased to an insane, overpriced range over the past year. Mid-range GPUs haven't taken too big of a hit, though the pricing can always be better.
Prices have decreased a little bit over time to where it makes sense to upgrade to a newer generation today and the tech behind today's cards are essential for the games that have come out recently.
Let's go over the best cards that you can get right now!

Which Cards Are Considered "Mid-Range"?
---
You could argue that considering a card as "mid-range" would come down to someone's perspective of the performance differences between video cards.
To some, a GTX 1060 would be in the middle because they're more used to using the higher end cards.
I think that – for most anyway – a mid-range card would be expecting to be able to run most games at 1080p resolution and be able to maintain a higher frame rate at a tweaked medium to high graphics settings.
1080p is basically the standard today as far as resolution goes and with the technology behind today's cards most would expect a mid-range PC to perform well on most games at that resolution.
So that's what we are going to go over with the cards listed here. All of these cards are suitable for performing well at full HD 1080p resolution.
With that, you need to know which brands to go with. Not every video card manufacturer has the optimal quality that you need if you want your card to last a long time so we'll share the brands that should be the go-to in terms of video card longevity and performance.
NVIDIA GTX 1050 2GB Choices
---
If you're wanting a card that can handle high settings with a solid 40-60 FPS average with most of today's games without spending a crazy amount then a GTX 1050 is probably the card you'll want to go with.
Below are the most popular choices when it comes to getting the GTX 1050. Performance wise, there isn't going to be much of a difference between all of them. Expect to be able to play most of today's titles at a tweaked high setting with solid frame rates at 1080p with any of these!
Gigabyte – Gigabyte Geforce GTX 1050 2GB
Gigabyte's card is going to have the lowest price (at least at the time of this writing) so if you're looking to spend the least amount possible without sacrificing a bunch of power then this is going to be the one to go for.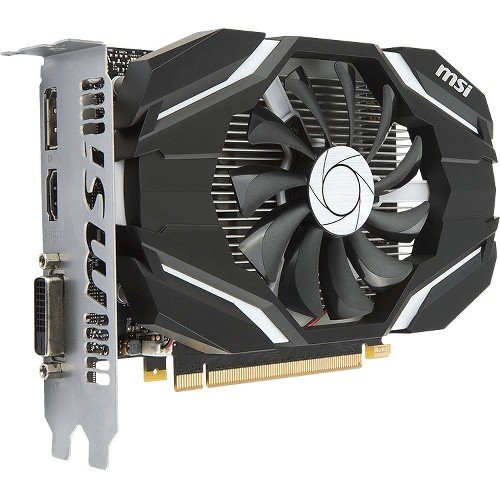 MSI – MSI GAMING GeForce GTX 1050 2GB OC
All you have to do is read through the reviews on the product page for this card from MSI and you'll see why it's a great choice. This would probably be my #1 recommendation for a GTX 1050 if you're wanting to have high overclocking potential for further performance.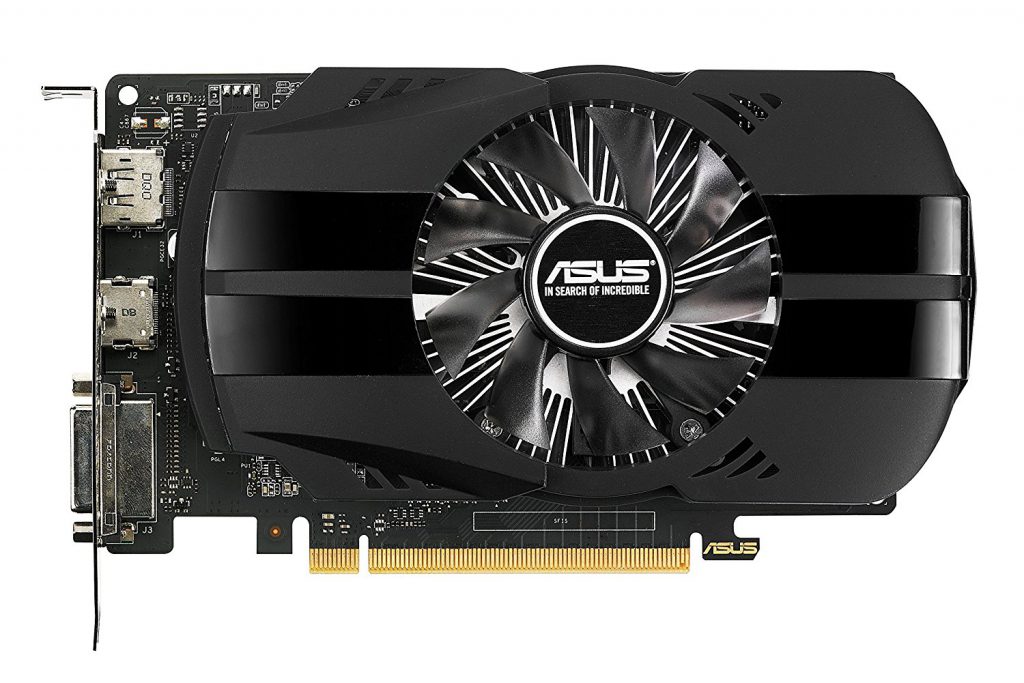 ASUS – ASUS Geforce GTX 1050 2GB Phoenix
This GTX 1050 from ASUS is smaller than the rest here but don't mistake that for missing out on power potential. It's right up there with any other 1050 on the market when it comes to performance and it's available for a bit less than what EVGA would price theirs at.
 EVGA – EVGA GeForce GTX 1050 2GB
A GTX 1050 from EVGA is most likely going to be listed at the highest price but they also have the best service across the board. I personally love EVGA and will pay that extra bit to be ensured that I'm getting some of the best performance on the market.
AMD RX 560 4GB Choices
---
RX 560 cards are similar to the performance of a GTX 1050 but the drivers are made from AMD and performance is going to differ depending on which games it's being used with.
Some games are more optimized for AMD cards whereas other games are optimized for NVIDIA cards. NVIDIA does indeed have better driver support and is usually on top and first for the newest drivers but AMD is also available for a lower cost with similar performance.
They also provide 4GB of VRAM for the same price so if VRAM is more important to you then this is the obvious choice to go with over a GTX 1050.
If a lower price point is more important to you and you're okay with possibly waiting an extra day to get the newest drivers then you should definitely consider getting a RX 560. You should expect to have 40-60 FPS on average at 1080p, much like a GTX 1050 with some games performing better/worse in comparison depending on the game.
 MSI – MSI RX 560 AERO ITX 4G OC
MSI probably provides the most sought after iteration of the RX 560 right now. Plenty of people have gotten this card and left reviews on the Amazon page which I highly recommend going through and reading for yourself to see that it's a great card.
This one is also overclock friendly which is a huge plus considering that getting that extra boost of performance is essential for some!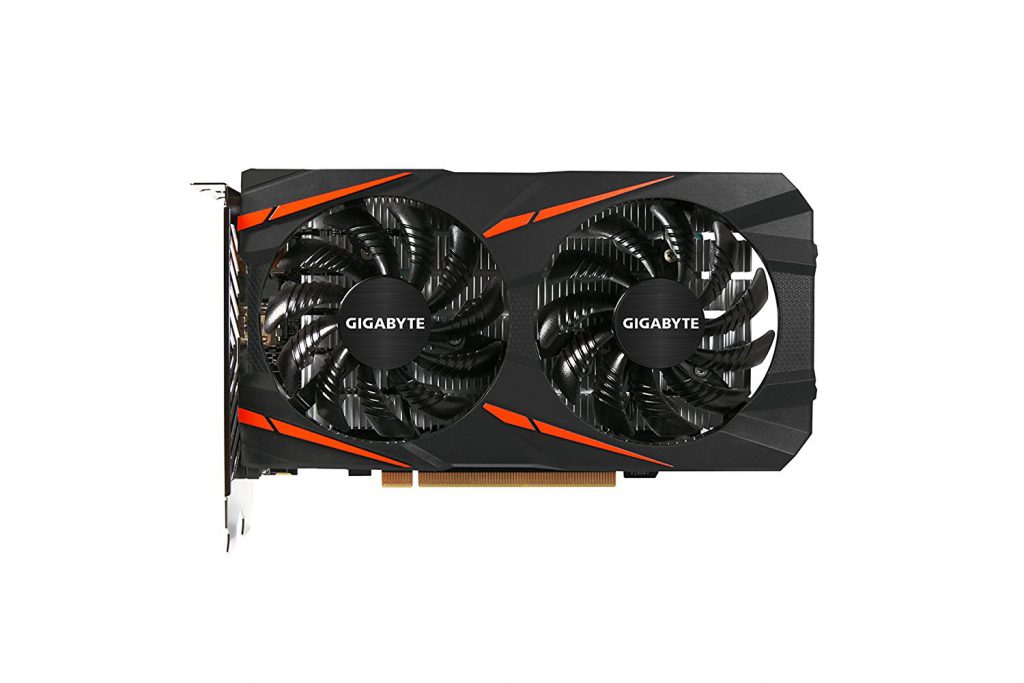 Gigabyte – Gigabyte RX 560 GAMING OC 4GB REV2.0
This RX 560 from Gigabyte isn't as popular of a pick but it's worth throwing into this list because it has a bit more performance as well as dual fan cooling which I know for some of you is a must have for the extra cooling.
Some of the reviews are rated lower but after taking a look, it's mostly for when the prices didn't make sense on this card. As of the time of this writing, it's worth considering at the price.
 ASUS – ASUS RX 560 4GB EVO OC
If you're willing to spend more to have more power then ASUS's variation of the RX 560 will be the one to get. I also recommend this one over the other choices.
Reason being is because simply it's ASUS – the quality is hard to beat and compared to the other cards, it's going to have better overall performance.
NVIDIA GTX 1050 Ti 4GB Choices
---
If you're willing to go higher on your budget for your card then the GTX 1050 Ti is the absolute best sweet spot. If you want a guaranteed 60 FPS average with almost any game today at 1080p and high graphical preset then a 1050 Ti is going to be the go-to.
4GB of VRAM, better performance than any RX 560… You can't go wrong here. The only downfall is that the pricing isn't where it should be, it's considered a little "overpriced" today. You'll have to sacrifice that if you want that type of performance though.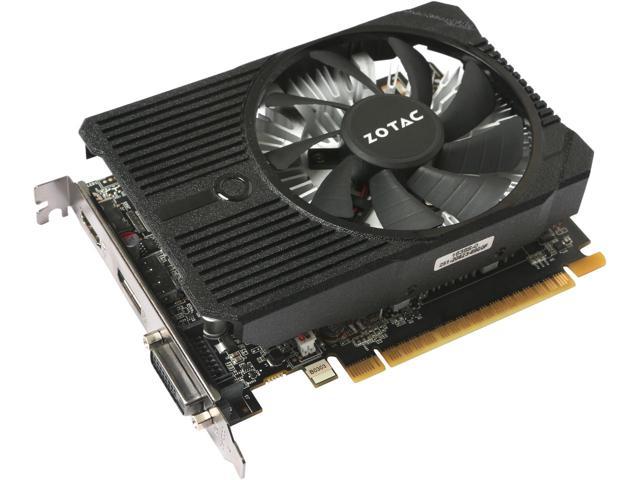 Zotac – ZOTAC GeForce GTX 1050 Ti Mini 4GB
If you want to spend as little as possible on a 1050 Ti then this one from ZOTAC will be the card you end up picking up. It's still higher than what the price of a 1050 Ti should be at but it's not at a significant point where it isn't worth getting today.
Their GTX 1050 version isn't listed above as it doesn't seem worth getting compared to the other cards since it's more for less but in this case, it makes complete sense to grab if how much you're spending is the more important aspect of getting a card for you.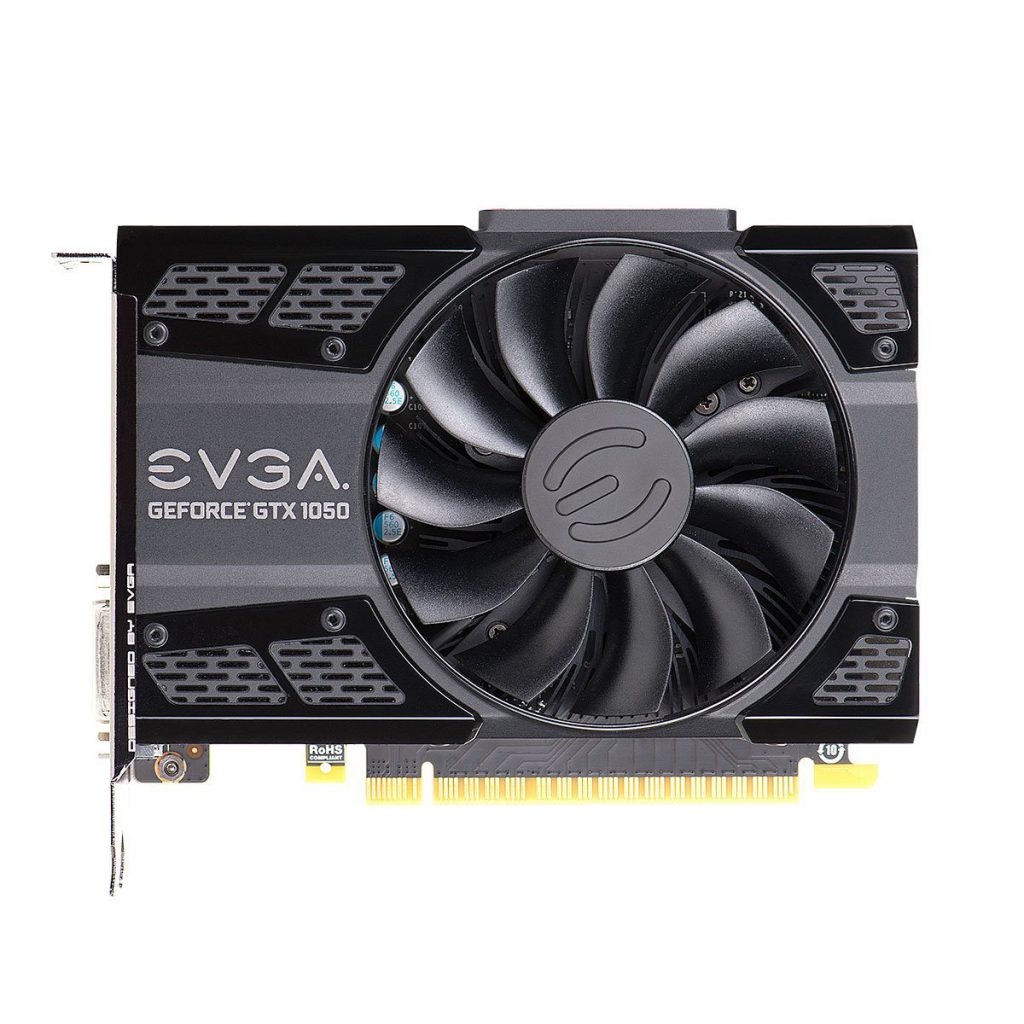 EVGA – EVGA GeForce GTX 1050 Ti SC GAMING 4GB
As to be expected, EVGA is going to be the highest priced card for the 1050 Ti line up as well. But that's also for good reason, it arguably has the best performance at the micro level.
It has extremely similar design to the GTX 1050 version in being compact and simple. If you're wanting that type of style yet still yearn for the best performance possible then EVGA is the way to go.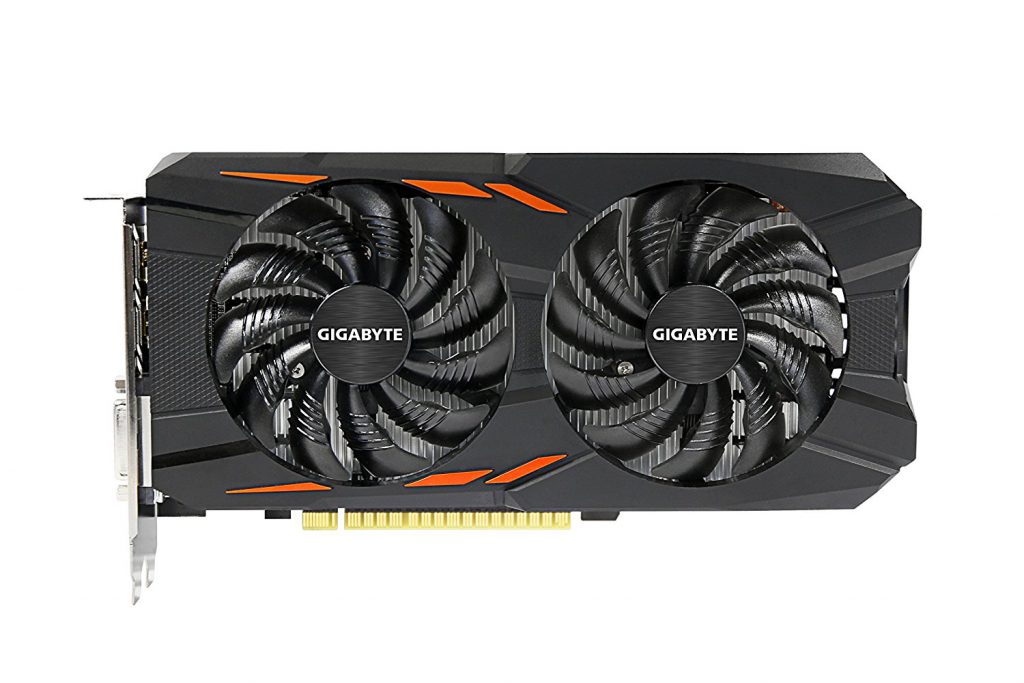 Gigabyte – Gigabyte GTX 1050 Ti Windforce OC 4GB
Design wise, there are only a couple of differences to the GTX 1050 listed earlier. A dual fan design is nice, especially since it's at the same price point with the EVGA card. Though it's not going to have exact performance at the micro level, it's still an amazing choice if this is the look you'd want.
Support, quality and performance are all where you'd need it to be with Gigabyte.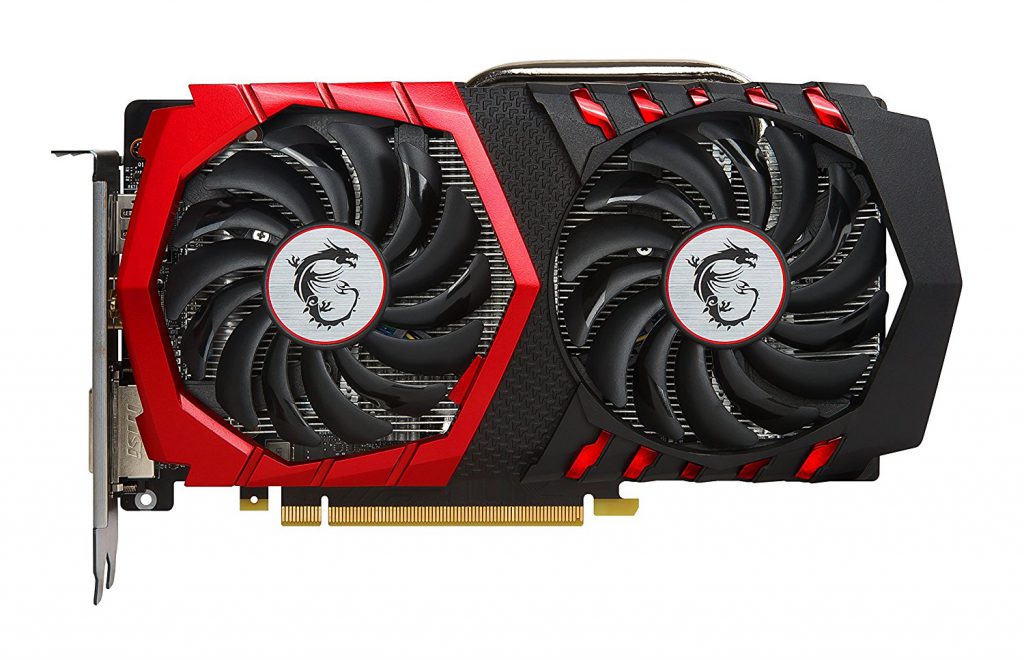 MSI – MSI GeForce GTX 1050 TI GAMING X 4G
Personally, I think the MSI GTX 1050 Ti has the slickest design. It's also proven to have very high performance rating in benchmarks from various sources.
I love the overclock abilities and the great performance right out of the gate with this one. If you're willing to dish out over $200 today for some of the most solid performance out of a 1050 Ti then this is it.
Highest Quality Video Card Brands
---
There are a bunch of different brands that you can get today. It makes sense to go with the most notable brands since they have the track record to prove that they'll stand the test of time.
When you go to purchase a card for your own PC build you'll want to make sure that you are getting something that's going to last a long time and that it performs to the level that you'd want it to.
There are even off-brand cards you can get from different marketplaces and although the performance might be similar to the main stream brands, odds are that they haven't been proven to last for many years down the road. Your overall goal should be to have a card that will stand the test of time while also performing at the highest level possible – without throwing down a ton of cash.
EVGA
---

EVGA is the most notable video card brand on the market today. I've used their cards with my last build with their GTX 970 and I'm currently using one of their GTX 1070 models with my build.
They are also known for their power supplies. I've used the same 750W EVGA power supply for over 3 years now and it has never failed. I've even moved it into another build with no issues.
Same goes for their video cards, you can be comfortable getting an EVGA card because they've proven time and time again that they know what their doing when it comes to creating high quality graphics cards.
They're exclusive to creating NVIDIA video cards so you won't be seeing anything from them on the AMD side of things. I have a few friends that are using a GTX 1050 Ti from them and it has performed exactly as you'd want it to. You pay a little more overall to have an EVGA card, but it's worth the extra bit to ensure the highest quality.
ASUS
---

ASUS is known across the board for many different types of products and their video cards follow suit with their quality control. This is another brand you pay a little more to have but you also get the support and long lasting durability that goes with it.
I've had plenty of products from Asus. I've been using the VS228H monitor from them for a long time now and haven't had any issues at all.
I have never personally used an Asus card but I know plenty of people that are brand loyal to Asus when it comes to getting any GPU. They make both NVIDIA and AMD cards so be on the look out for solid deals if you're wanting something that provides amazing support and quality all around.
MSI
---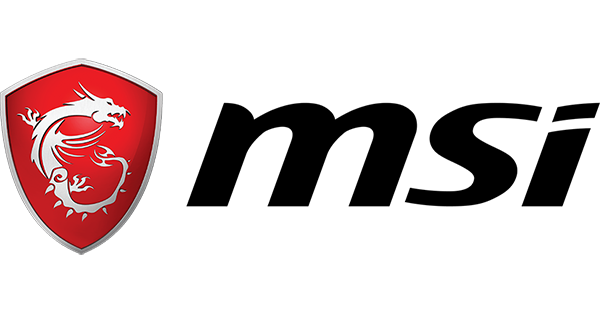 MSI stands for Micro-Star International and they're headquartered in Taiwan. They're known for being in the middle sweet spot when it comes to video cards meaning that they are in between being available at a mid level cost while also providing solid quality and performance.
I love recommending cards from MSI because they are almost always very good on price points and I've heard nothing but great things as far as how long their cards and the level of performance that you'd expect them to be at.
There are a bunch of different versions of each card, a lot like how EVGA also has their cards. With over 30 years of experience creating hardware, they're widely trusted as being a good bang for your buck.
Gigabyte
---

Gigabyte is another brand that has been trusted for a long time and usually has hardware available for a lower price than other more notable brands such as Asus or EVGA.
I'm currently using a motherboard from them and although the UI gives off an older feel, it works just as I'd want it to. It's getting the job done.
Their video cards are a big focus for them and plenty of people are loyal to them as well. It's hard not to be when they provide awesome performance combined with great price points.
When I think of high level performance for the lowest cost possible, Gigabyte instantly comes to mind. They're also headquartered in Taiwan with over 30 years of experience in the industry.
ZOTAC
---
ZOTAC hasn't been around as all of the other brands listed here but they've proven themselves viable when it comes to gaming PC components. They also have a focus on mini prebuilt PCs.
They are going for absolute performance while trying to keep the cards quiet and have a smooth overall experience. Reviews speak for themselves and they do exactly what ZOTAC states is possible with their cards.
ZOTAC hardware would be the go-to if other cards are out of stock or if you prefer their design over the other choices. They perform very similarly to everything else on the market.
I've heard decent things about the support behind ZOTAC though I personally feel more comfortable going with brands that have been around longer and have a better track record.
With that though, you hardly hear of anyone having troubles with their cards to begin with so the support isn't really even needed since it lasts.
Go For The Card That Fits Your Budget
---
All in all, performance between the cards at their specified levels are going to be too similar to notice any significant differences.
A GTX 1050 Ti is obviously going to perform better than a GTX 1050 or a RX 560. But an EVGA 1050 Ti compared to a MSI 1050 Ti… You aren't going to notice any differences without looking at the numbers and noticing that one card is able to provide a couple more frames per second in-game.
Go with the card that fits your style and budget and you'll be good to go!
If you are looking to put a build together, be sure to check out many of the guides here on the site. Many of the cards here are also featured in builds here such as the $500 build and the $600 build having some of these components. Be sure to check them out!
So, which card are you planning on getting?
What card did you have before deciding to upgrade to one of these?
Let me know in the comments below! 😀
Hey there! 👋 I'm Colton, founder of PC Builds On A Budget.
Whether you need help putting your PC together, finding a great pre-built rig, or want some help finding awesome peripherals – I've got you covered!
I share my experiences of anything and everything related to gaming PCs with you here. 👍