Last Updated on September 13, 2018
There are plenty of examples of great games both on the PC platform and on consoles that are 100% free to play with different monetization options to support the developers.
Fortnite, Warframe, Path of Exile, Runescape, Brawlhalla and many other titles are doing great financially. Thriving communities are all over these games and they support them because they are just fun games to play and the communities want to see the game grow.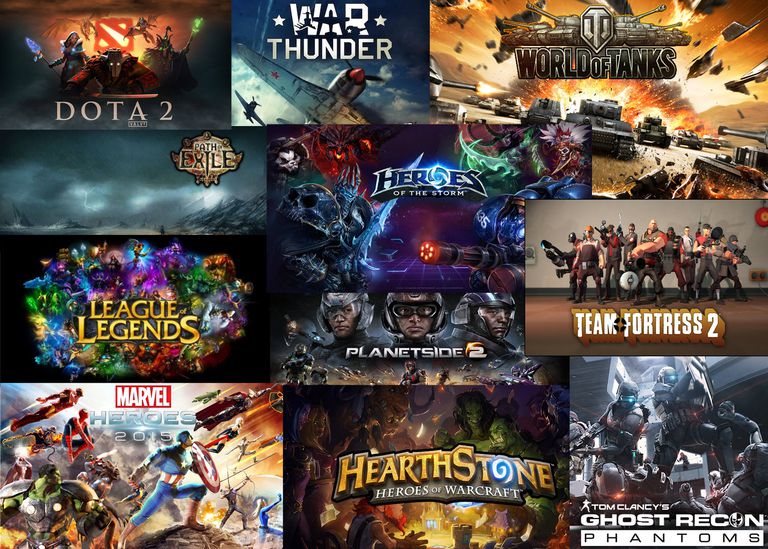 Why Free To Play Doesn't Always Work
---
Combine an easy way of entry into a game – by not paying a penny – with great gameplay and it is a formula for success for many games. The opposite is also true, there have been plenty of free to play titles that haven't been able to stay relevant.
Radical Heights and Realm Royale are big examples of the free to play model not being the single best idea for certain games. Sure, they're only examples of "BR" type games which might be getting drown out with all of the newer titles and with the big few that have taken over but they're still prime examples.
Radical Heights had something cool going on but it didn't catch on fully. Maybe it was due to marketing, maybe it was due to having monetization right away in an "early access" title so players got a bad vibe from it… Nobody is really certain why it failed. But the developers quickly shut it down once they saw the player count dwindling.
Realm Royale fit a spot of class-based battle royale which a large portion of players that enjoy the genre want to see. But once the developers stopped listening to the community about huge changes that were being made, most players quickly jumped ship.
You can make your game free to play that way you can have the potential of having a huge player base but if you don't actively listen to the community on what they'd like to see with the game and have transparency about your changes then it's not going to always work.
Greed is also a huge part of why the F2P model doesn't always work. Loot boxes today have a greedy outlook and any new F2P titles that have loot boxes, especially right out of the gate, are bound to fail.
Fortnite is a great example of how to do F2P right. Epic isn't tying the game behind a pay wall, you don't have to spend a dime to be good at the game and better yet – they listen to their community to the highest degree.
Why Free To Play Can Definitely Work
---
Fortnite has made millions, probably almost if not past the billions mark and it's 100% free to create an account and play just like anyone else.
All of their monetization efforts have gone to player cosmetics. Players can opt-in to a "Battle Pass" which costs roughly $9.50 which allows people to complete fun challenges to unlock skins and other cosmetics.
Then there is also the item shop where people can put some money into the game to have a skin for their character that they enjoy.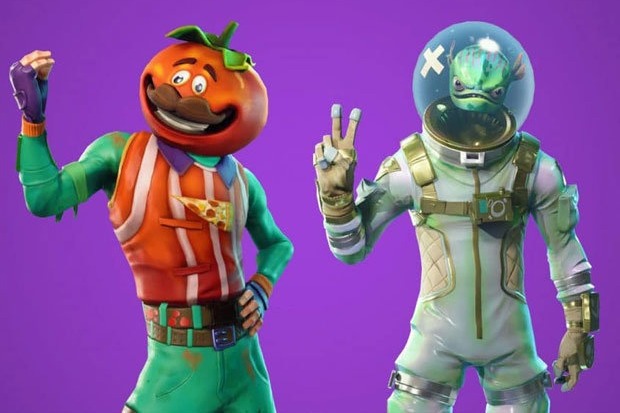 Combine great gameplay, community feedback that is actively executed and fair monetization and a game is bound to succeed today.
Runescape has been around forever and it's still going strong, especially with the old school version. You can pay for membership which gives you extra content. Runescape 3 has cosmetics and a paid membership as well.
Brawlhalla is monetized through skins and other cosmetics as well. They have a live developer stream almost every day of the week to keep tabs with the community and to get overall feedback.
Personally, I don' think the free to play model will be the end-all-be-all solution to a game's success.
Call of Duty Black Ops IIII looks like it's going to sell very well, especially for fans of PUBG which is an example of a game that has plenty of success even though it's not free. It's still the #1 most played title on Steam today.
Games as a service is going to evolve as the years go by. I think Fortnite has really set the bar and it has set a crazy example of how free to play can be done and done well.
What Do You Think?
---
Do you think free to play is the way of the future for games? Do you think AAA developers are going to start developing free to play games because of different examples of insane success?
Or do you think people will always pay for a game and then also pay for extra cosmetics, content and what not?
Games as a service is going to be a big deal in the future for sure. Developers don't want people to only pay one time for a game and call it good. AAA companies can afford to do that but indie developers will for sure be selling skins, content and other things to keep a game profitable.
Share your thoughts! What do you think the future of "games as a service" will be?
Let me know in the comments below! 😀
Hey there! 👋 I'm Colton, founder of PC Builds On A Budget.
Whether you need help putting your PC together, finding a great pre-built rig, or want some help finding awesome peripherals – I've got you covered!
I share my experiences of anything and everything related to gaming PCs with you here. 👍