Last Updated on March 13, 2018
If you're looking for a cheap RGB keyboard that is loaded with lighting options and feels great to use whether it's general use or gaming then look no further than this gaming keyboard from Pictek.
After using it for almost a week now I've felt that it was a good time to get it going with a review. It is a lot better than I expected, much like how my first impressions of the Pictek gaming mouse was.
Although not truly mechanical, it "feels mechanical" while still being a membrane keyboard. I'll explain later on. They did a good job making it feel mechanical, that's for sure!
With that, let's get to the review.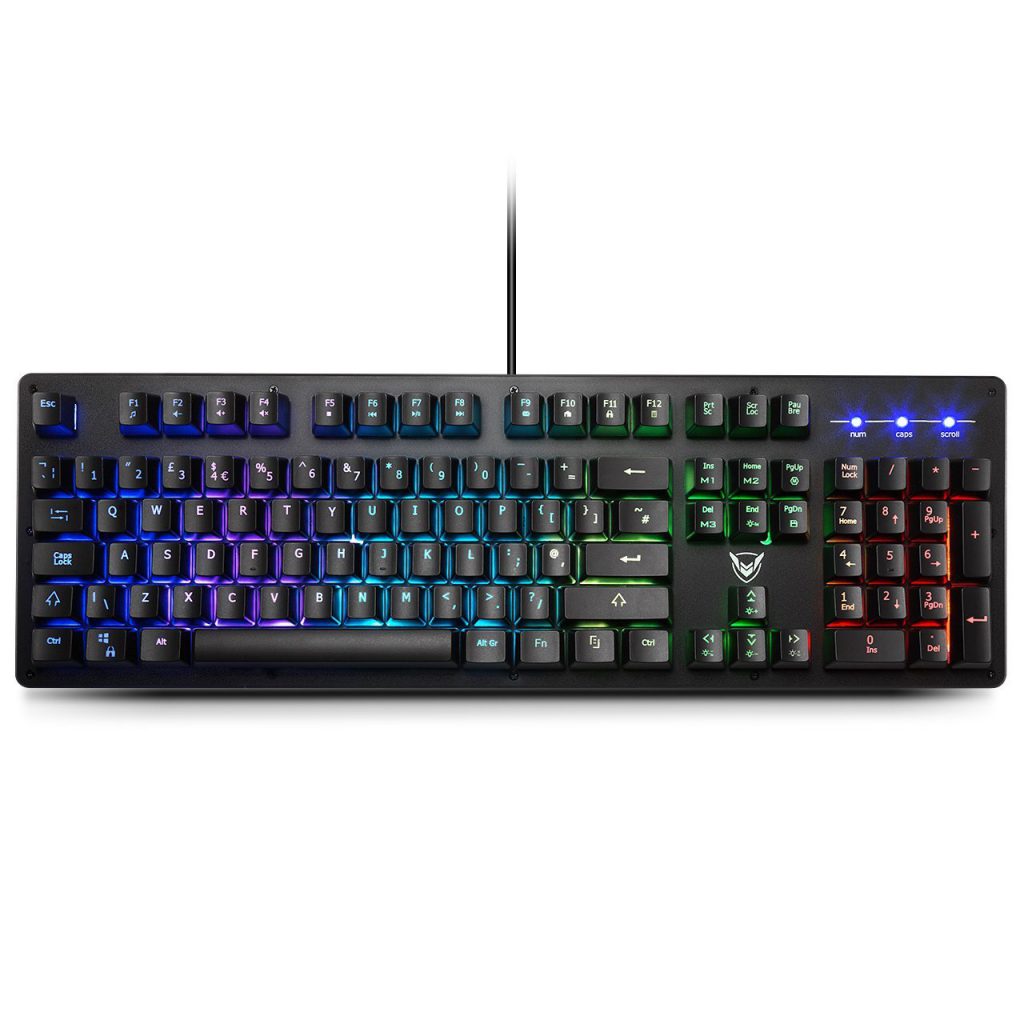 Product: Pictek RGB Gaming Keyboard
Price: ~$30
Cheapest Place To Buy: Amazon.com (Use coupon code: LR6FX7VH)
Warranty: 12-Month
My Rating: 8 out of 10
A "Mechanical Feeling" Keyboard?
---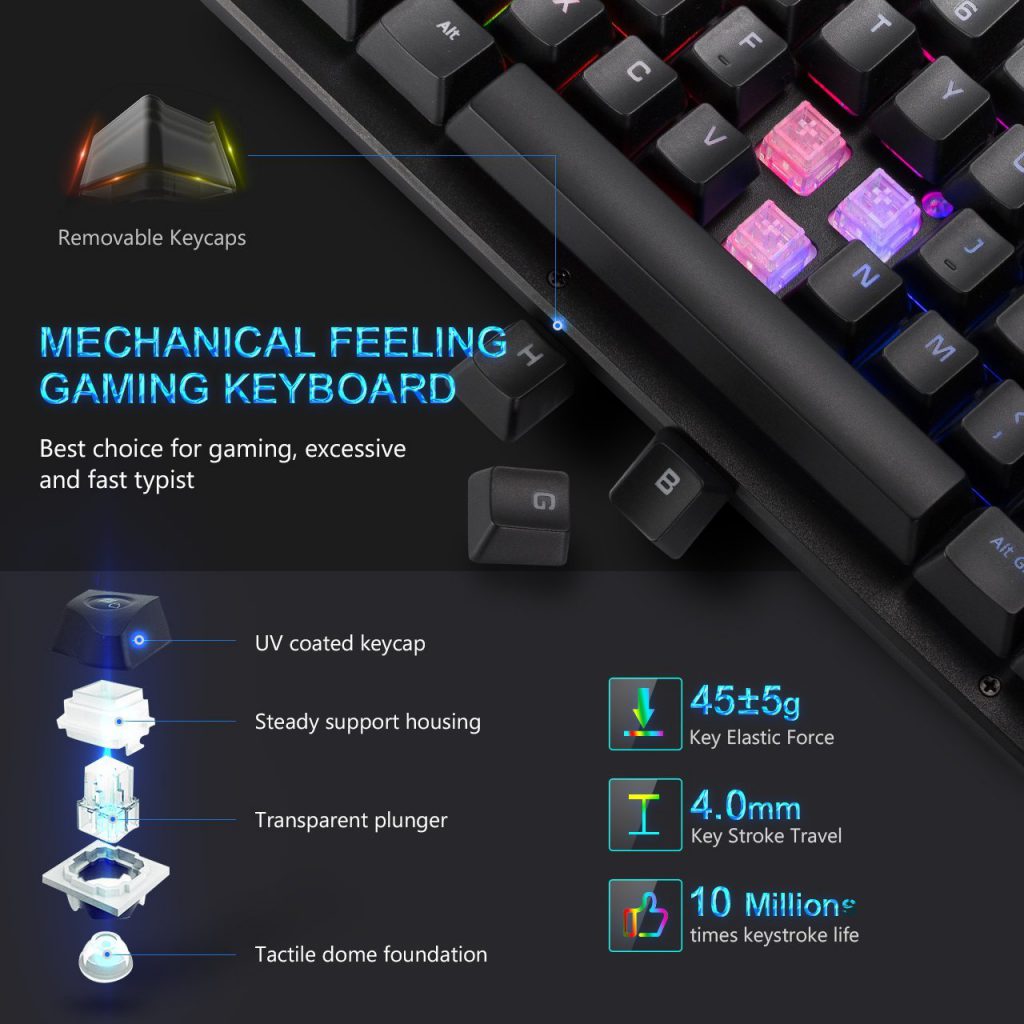 To be honest, I've always been turned off by the "mechanical-feel" phrase used with some of these keyboards.
It always sounded like some gimmicky thing just to try and snag sales from people looking for a mechanical keyboard on the cheap side.
After biting the bullet and deciding to try out this one from Pictek I was pleasantly surprised and what it actually feels like.
I've used multiple mechanical keyboards before so being able to compare it to one of those is easy for me.
As far as it feeling mechanical goes – it definitely has the clicky part down. It's a pretty loud clicking noise while in use which comes from releasing any key. I personally enjoy the louder clicks.
When it comes to responsiveness, it does a good enough job here. It's possible to have a key pressed down a little bit to where the key press doesn't register but I don't think that will be a problem for most.
Reason being is because you're most likely used to pushing down the keys hard anyway while typing and especially while gaming. Responsiveness is great in that retrospect.
No, this doesn't have cherry MX switches and what not but that's the point of the keyboard – if you want something that feels mechanical without breaking the bank then you can't expect to have switches with the keys.
The keys are elevated and have a heavy click while in use and it feels great in terms of doing what it's marketed to do. It feels as mechanical as it can get.
Pictek Gaming Keyboard Build Quality
---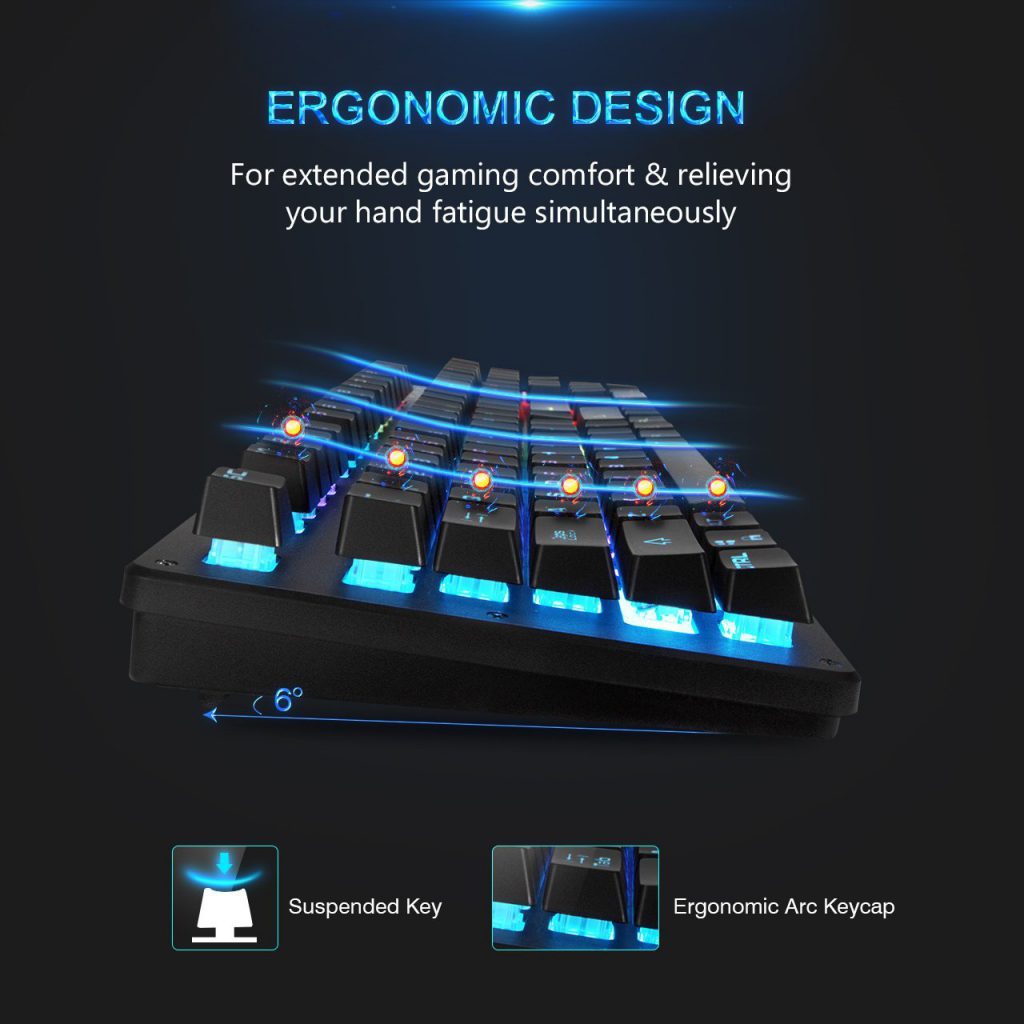 Onto another important aspect of any keyboard which would be the overall build quality. This one is made out of a hard plastic and is light-weight.
Pictek states that it has gone through a 10 million keystroke test to see if it can stand the test of time which it indeed can if it is able to go through 10 million keystrokes.
In order to truly test out overall durability I decided to bend the keyboard over the knee and I pushed down hard while the keyboard stands were out.
It bent a little and after applying the pressure that I did, it did fine. No worries on it breaking from hard pressure.
I wish that a wrist rest was included with the keyboard because after a long session of typing it can get uncomfortable since your wrists aren't resting on anything, the keys are too high up to keep a comfortable position.
The keys themselves feel great, the arc is just right and pressing down feels great! If you were to add in a wrist rest to this keyboard then it'd actually be extremely comfortable to use in longer sessions.
Pictek Gaming Keyboard RGB Lighting
---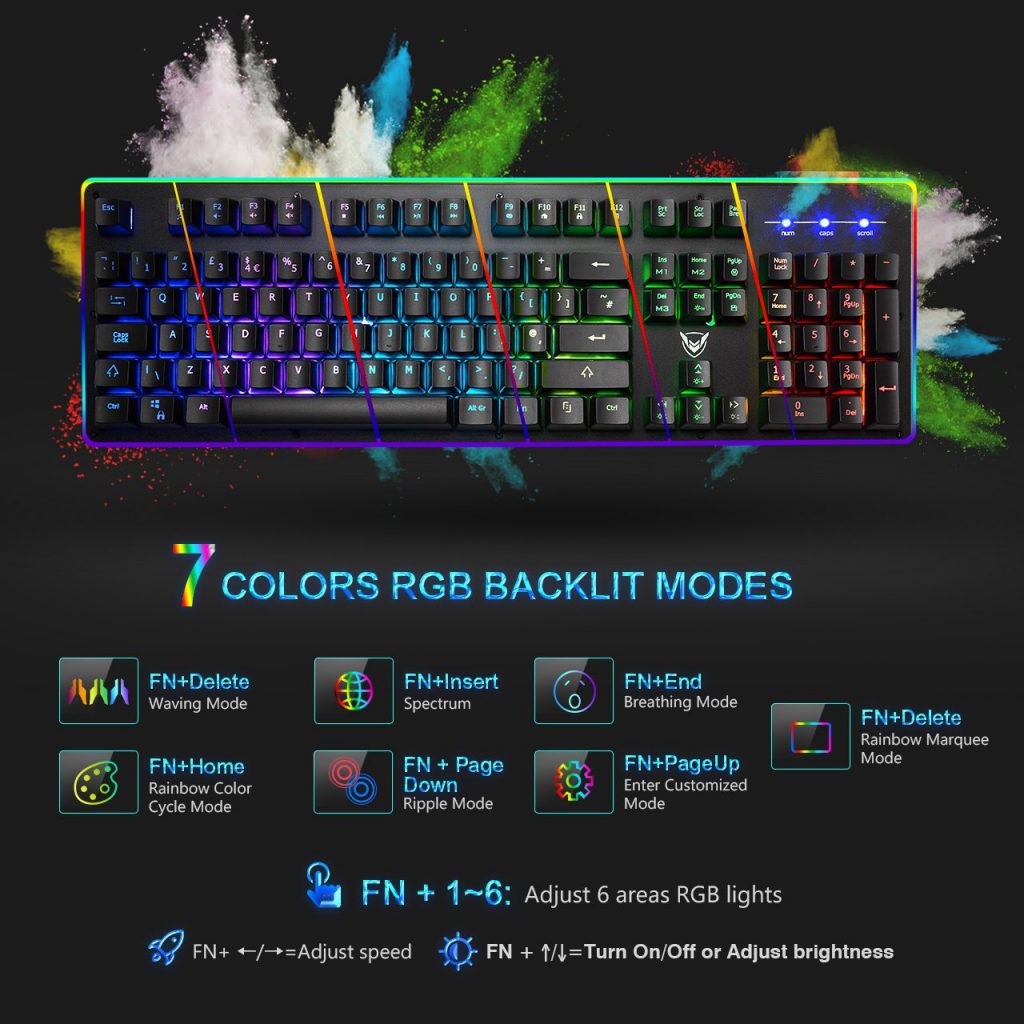 Now onto how the lighting works here. You hold the Fn key and press on the corresponding key of the effect that you want to have on.
It's very simple to do and there is no software required to switch between the different modes.
There are 7 different modes in total. Waving mode will wave all of the colors throughout the keyboard constantly.
Spectrum mode will light up all of the keys the same color but still change between all of the different colors.
Ripple mode will shoot the colors through the keyboard with every key press and it will change to different colors for every press.
Customized mode is the coolest mode in my opinion, it lets you choose which color each zone of the keyboard will be. You hold Fn + whichever numbered zone you want to change and it'll do so.
For example, while in customization mode, if I push Fn+1 it'll cycle through the different colors for the first-left portion of the keys.
You can do this with up to 6 different zones and it's fun to mess around with!
Breathing mode will slowly fade a color in and out and you can cycle through the different colors with Fn+Home.
You can cycle between white, red, purple, blue, cyan, green and yellow.
Again, it's a very simple RGB system that you can use right off of the keyboard. It's plug n' play, the moment you plug it in is when you'll be able to change up all of these different lighting settings.
A Lack Of Amazon Reviews?
---
Usually I end the reviews by showing you how there are Amazon reviews that reflect my opinion on the product but that isn't the case here. There currently aren't any reviews for this keyboard.
Reason being is because it's very new! Pictek released this model back in January. It's packed full of features and has more going on than some other comparable RGB keyboards that are currently on the market, I encourage you to check it out!
Coupon code: LR6FX7VH
Don't forget to use the coupon code to get $10 off! It'll expire 4/30/18.
So, are you a fan of Pictek's new RGB keyboard?
What's your favorite part about it?
Let me know in the comments below! 😀
Hey there! 👋 I'm Colton, founder of PC Builds On A Budget.
Whether you need help putting your PC together, finding a great pre-built rig, or want some help finding awesome peripherals – I've got you covered!
I share my experiences of anything and everything related to gaming PCs with you here. 👍