Last Updated on December 26, 2016
Winter sales only come around once a year and for PC gamers it is one of the best, if not the absolute best time to pick up games at significantly lower price points!
Steam, Humble Bundle, GreenManGaming, GOG and just about every other PC game retailer has sales going on and it's not going to last forever so you had better take advantage of them while it lasts!
I'll Be Picking Some Titles Up
---
Some titles that'll I'll for sure be picking up include Planet Coaster, Battlerite, Dragon's Dogma: Dark Arisen, Dark Souls III, Hammerwatch and The Solus Project.
I've wanted to pick up Planet Coaster for a long time now since I've been a huge Roller Coaster Tycoon fan all my life. There's something about simulation games – especially "Tycoon" type games – I can just spend hours and hours playing them trying to go for all of the different goals.
I've only heard super positive things about Planet Coaster so I really look forward to playing it. If I have time today I'll be playing it for a while and posting a review!
Battlerite has been on my radar for a while now and since it's on a nice sale I figured I might as well pick it up. I've enjoyed MOBA type games in the past but I was never a big fan of the games always lasting a long time to finish.
I feel like this is where Battlerite comes in. It has similar combat to MOBA type games expect it's more of a brawler/fighting type of game with no other real objective besides taking out the other team.
I'm not sure if there are other game modes or if the game has a lot more depth but I'll definitely be playing it right after I play a good bit of Planet Coaster, expect a review for this as well once I sink my teeth into it!
Dragon's Dogma: Dark Arisen seems like a RPG game that I'd probably really get into. I've gotten into games such as Dragon Age and Skyrim – I feel like this might fit the bill of mixing those and maybe some other games together.
I like party systems and I really love the fantasy RPG genre so hopefully I'll be able to get into this game! I'm not sure if I'll write a review or not since it has been out for so long but let me know if you'd like me to and I'll look into writing one up!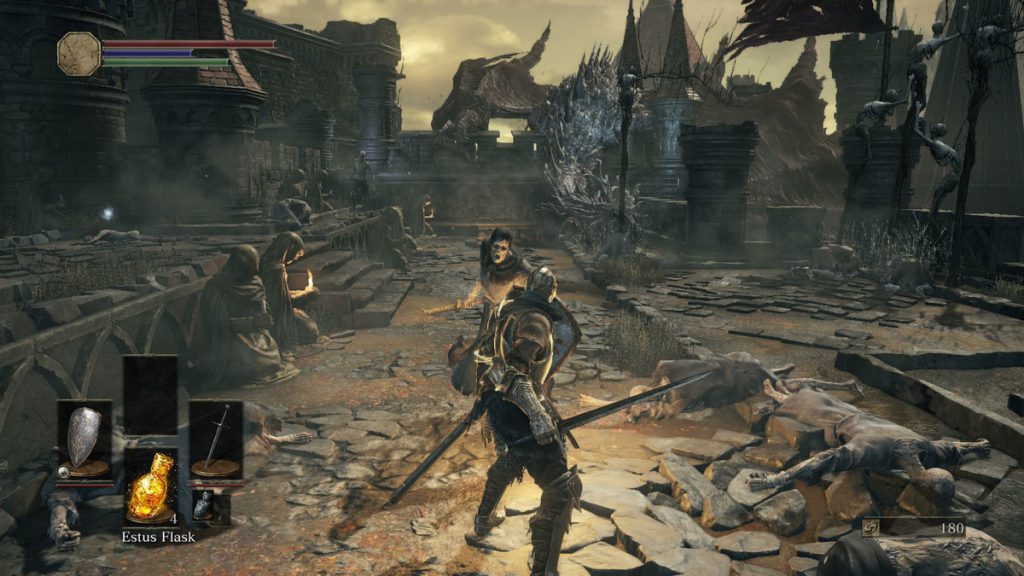 Dark Souls III is a very popular game and I feel as if that isn't going to change anytime soon.
From the awesome single player gameplay videos I've seen to super fun multiplayer that I've heard of – I'm pretty excited to give this game a shot! I've wanted to wait for a good sale for it and right now it's under $40!
Hammerwatch is something I've played in the past and it is probably one of my favorite co-op games out there. From couch play to online, it's just flat out fun.
It's a dungeon crawler game with 2D sprite graphics, I've always appreciated that art style. There are different classes to choose from and a bunch of different levels, enemies and loot to find. It'll be my go to for co-op couch play with friends!
The Solus Project is a game that I tried to play on the Vive a while back but for some reason I couldn't get past the main menu screen. I refunded it after finding out that it was bugged but I'm hoping that by now that issue has been fixed and that I'll be able to give it a whirl!
It is a single player survival game and since it's compatible with the Vive – I really want to give it a try. Survival games are some of my most played games and I think I'll enjoy the "space" atmosphere! Hopefully it'll work out this time and if so I'll definitely write up a review of it!
You Want Me To Try Something Out?
---
I'm open to picking up more games if you'd want me to try something out first before you committed to buying it!
If it looks like a fun game and it's worth the price then I'll be open to giving it a shot.
With that, make sure you take advantage of the sales while they're here! Steam is the go to place but you can also check out other sites such as Humble Bundle or GOG for more deals!
So, which games are you picking up during these sales?
Are you wanting me to try out any games before you pick them up?
Let me know in the comments below! 😀
Hey there! 👋 I'm Colton, founder of PC Builds On A Budget.
Whether you need help putting your PC together, finding a great pre-built rig, or want some help finding awesome peripherals – I've got you covered!
I share my experiences of anything and everything related to gaming PCs with you here. 👍