Last Updated on September 21, 2016
A short post here to give you guys a reminder that, at the time of this writing, there is 20 hours left on the clock to take advantage of some awesome deals from Humble Bundle.
There are all sorts of games there so if you have had something on your Steam wish list for a while look up those same games on Humble Bundle's store to see if it's there and on sale!

I Picked Up The Humble Bundle As Well
---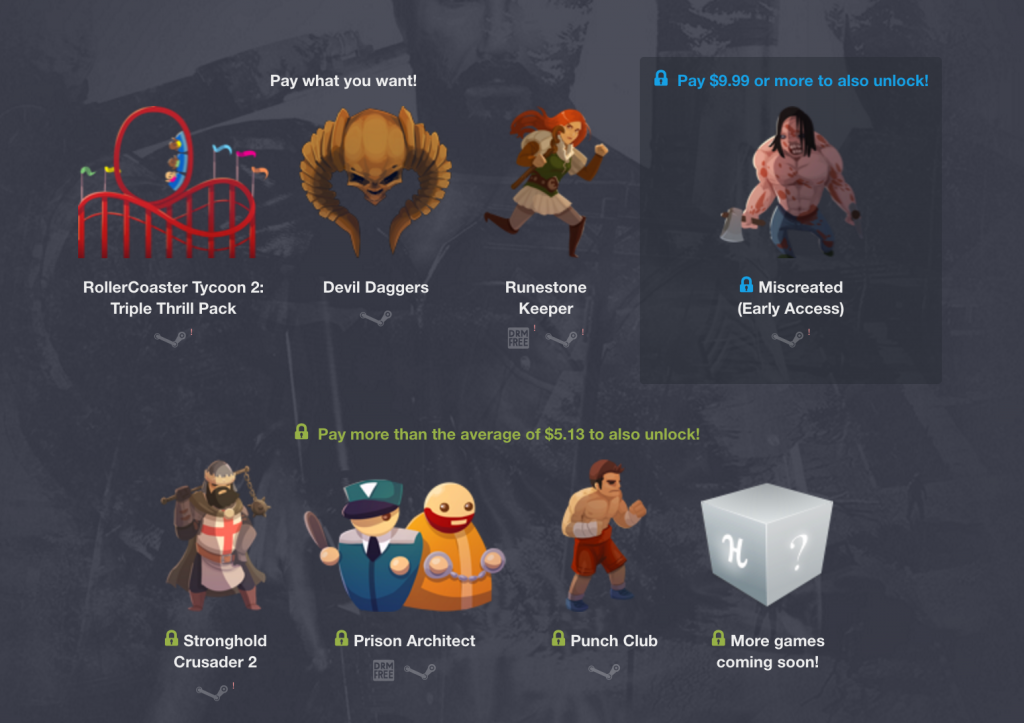 There is also another bundle going on where you can get multiple games for one price. Then you can adjust where your money goes from charity to Humble Bundle to the developers of the game!
I always keep an eye out for these bundles because sometimes you can get some extremely awesome games for a really low price.
I got this one mainly for Prison Architect, I've heard so much about it over the past couple of years that it makes sense to get it along with a bunch of other games for cheap!
Sometimes big companies get on Humble Bundle as well, there have been some crazy bundles from the Batman games to Origin.
So again, definitely take a look at the bundle as well! Portions of the money goes to charity so you can feel more amazing for getting games that you've wanted for a long time.
What Are You Getting?
---
It doesn't make sense to not take advantage of the deals at the Humble Bundle sale especially if you're itching for a new adventure in a new game.
I picked up Mad Max and Middle Earth: Shadow of Mordor. I had always wondered what the Mad Max universe would be like in a well made game and I've played Middle Earth before but not without all of the extra content!
I've got plenty of new games to dive into now, yay! 🙂
What are you going to be getting?
What game(s) have you been waiting to get on sale?
Let me know in the comments below! 😀
Hey there! 👋 I'm Colton, founder of PC Builds On A Budget.
Whether you need help putting your PC together, finding a great pre-built rig, or want some help finding awesome peripherals – I've got you covered!
I share my experiences of anything and everything related to gaming PCs with you here. 👍