Last Updated on March 29, 2015
Elder Scrolls Online has updated, so what is Tamriel Unlimited?
It was a big move to make Elder Scrolls Online a one-time payment type of game and a good move at that. The game is definitely worth picking up now that they have removed the monthly payments required to explore all of Tamriel.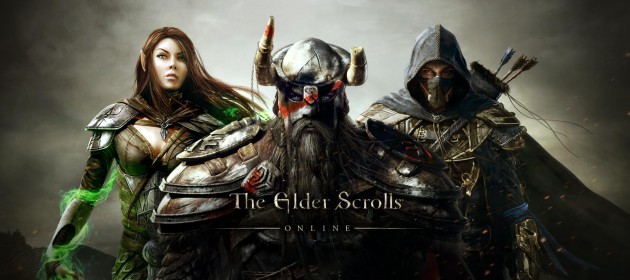 I actually took part of the beta before the game was released and I loved every moment of the beta. Sure there were a bunch of bugs and I couldn't complete certain quests but the game has been cleaned up very well now and it's 100% playable. There are a ton of players playing and the development team behind Elder Scrolls Online is now working with the community to see what the community wants.
Now before you actually go into the world of Tamriel, you should make sure that your build is capable of running this. The requirements really aren't too high and any entry-level gaming PC should be able to run it just fine.
System Requirements:
Recommended:
Operating System: Windows 7 64-bit or Windows 8 64-bit
Processor: Quad Core 2.3GHz or equivalent processor
Memory: 4GB System RAM
Hard Disk Space: 60GB free HDD space
Video Card: Direct X 11 compliant video card with 2GB of RAM (NVIDIA® GeForce® 560 Ti / ATI Radeon™ 6950 or better)
Minimum:
Operating System: Windows XP 32-bit
Processor: Dual Core 2.0GHz or equivalent processor
Memory: 2GB System RAM
Hard Disk Space: 60GB free HDD space
Video Card: DirectX 9.0 compliant video card with 512MB of RAM (NVIDIA® GeForce® 8800 / ATI Radeon™ 2600 or better)
As you can see, it's really not going to take a super PC system in order to run ESO. Now if you have a rig that is high-end then you'll be able to have your graphics settings up and for a MMO this game has pretty awesome graphics.
This game has updated a lot since it's release. One of the bigger updates is the Justice system which allows any player to steal, pickpocket and even commit murder is many of the major cities of Tamriel. When you commit a crime the guards of the town/city that you're in will hunt you down to make sure you pay the fine.
If you don't pay the fine then you'd better be ready to fight. The guards are pretty tough and it's going to take some leveling in order to take them down.
Other features of the recent update include better animations, more high level dungeons as well as some new lower level dungeons. Since the team behind ESO have started to listen to the community their game has gotten a lot more content that better caters to the fans of the Elder Scrolls series.
Here is a short video covering all of the recent big updates:
Now if you're looking for a game that is "Skyrim Online" then this may not be the game for you. It's a very good MMO that has all of the lore of Elder Scrolls. If you're a die hard fan of the Elder Scrolls lore then this game is going to be an amazing experience for you because of all of the lore in the game. If you're a fan of MMO's then you're also in for a treat because they made PvE and PvP very interesting.
If you've never ventured into a MMO game then I'd say look up some videos and more information before actually picking it up. There are quests, there is leveling and much more but it's not a Skyrim clone so don't expect a Skyrim-like game otherwise you'll be disappointed.
There is a lot to do in the world of Tamriel and your starting point for your epic quest of taking down Malog Bal depends on your race. The different races are apart of different groups such as the Aldmeri Dominion.
My main character is a Wood Elf nightblade. I plan on switching between archer tactics and dual dagger stealth tactics. This will allow me to deal damage from afar and then close in with combos with my daggers versus many different monsters and players alike. I haven't tried the PvP yet because I've kind of just started but I feel like I'm getting close to PvP.
All in all, Elder Scrolls Online Tamriel Unlimited has made this game worth getting. There are many updates that are yet to come and the game is huge. Lots of lands to explore and quests to complete.
What do you guys think of the new updates for ESO? Are you now playing it because there is no monthly fee?
Let me know in the comments below! 😀
Hey there! 👋 I'm Colton, founder of PC Builds On A Budget.
Whether you need help putting your PC together, finding a great pre-built rig, or want some help finding awesome peripherals – I've got you covered!
I share my experiences of anything and everything related to gaming PCs with you here. 👍