Last Updated on July 9, 2016
The Afterglow Xbox One controller is a great controller, especially for PC players. From changing colors to mapping extra buttons, it's definitely worth buying!
Although it doesn't have a specific software to customize it like it does on the Xbox One, it's still an awesome gamepad to go with your PC.
With that, let's get to the review.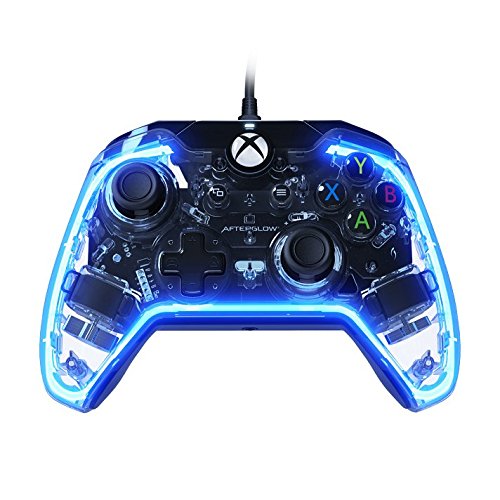 Product: PDP Afterglow Prismatic Wired Xbox One Controller
Price: $37.99
Cheapest Place To Buy: Amazon.com
My Rating: 9 out of 10
Custom Colors Are Awesome
---
With one click and a quick spin on the right thumb-stick, you're able to pick between a good amount of different shades of different colors to display inside of the controller.
The outer, lit up rim that you see in the picture of it is all that's able to be changed with the lighting.
It can actually get pretty bright and switching between different colors is done with just one button. There is an extra button in the middle of the back side of the controller that acts as a mode button.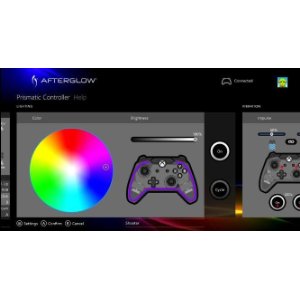 One click will allow you to use the right thumb-stick as a color picker and the left thumb-stick as a brightness setting. Two clicks allows you to map the two other extra buttons to whatever button you want them to be mapped to. Three clicks allows you to turn the rumble feature on/off.
My only complaint about this feature is that I don't feel like I'm getting all of the possible colors… there are pictures of it being used on a Xbox One interface where you're able to pick your color out of a color wheel.
Although it seems like the process is the exact same, that the left stick would control the brightness and the right stick would control the color being picked, it would just be nice to be able to have a dedicated software. It feels more right if I'm looking on screen at what I'm setting rather than just looking at the controller.
I suppose the only real difference between using this on the Xbox One vs the PC would be that there's no software on PC for it. Though you're still able to customize it very similarly as though you had it on Xbox One.
Why Doesn't It Have A Software?
---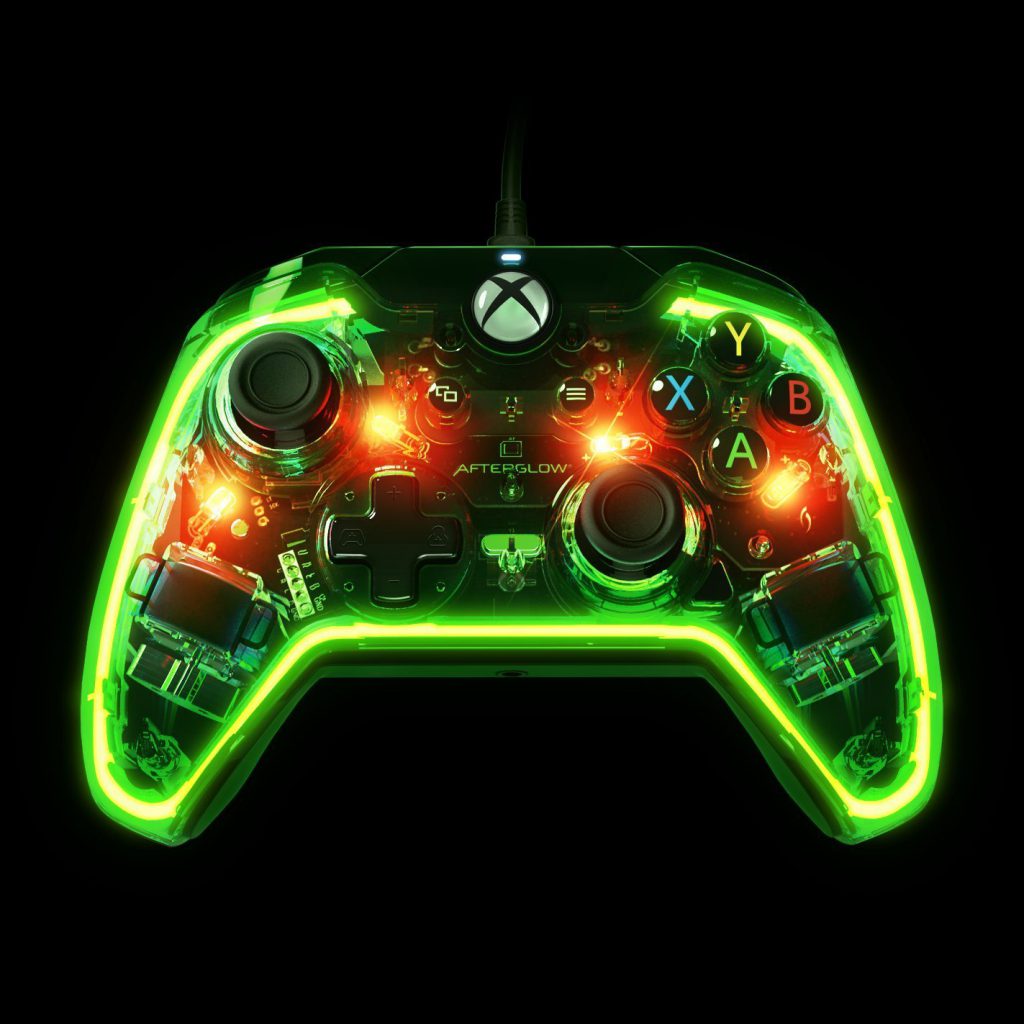 Many other controllers on the PC have a dedicated driver/software that allows you to customize the controller and be able to have on screen instructions on.
As I said, pretty much everything you can do with this controller on Xbox One is going to work similarly on PC. Although it'd be pretty awesome to have an optional software to go with, it still works as if you're using the software.
I really think that it'd be that "extra touch" if I was able to pick the color out of a wheel and customize everything on screen. Some colors are just hard to get right, especially red. It takes me a bit to get just the right shade of red…
With a software I'd be able to pick it right away with no worries. It also seems like there are more shades available with the Xbox One interface.
I just don't see why they didn't port a software over to PC, especially since Xbox One runs with Windows 10.
It's whatever, the controller still works great and I guess not having to download anything to use it is a plus side of its own. Right out of the box and after plugging it in, you're going to be able to use it and customize it. There's a manual in the box that shows you how it's all done!
It Feels Awesome In-Game
---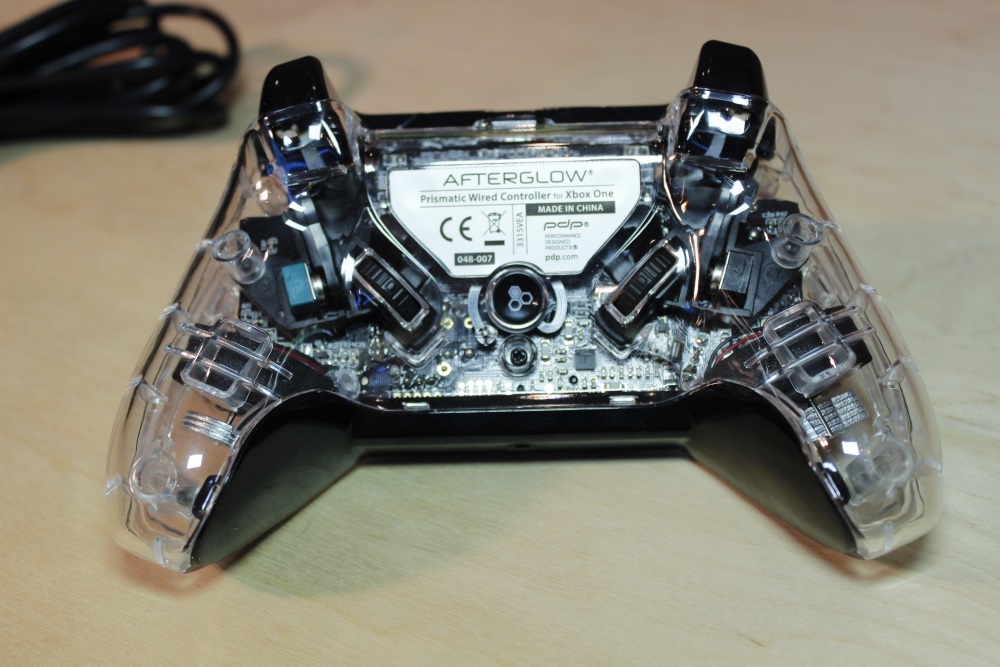 I mean really, it feels extremely similar to a traditional Xbox One controller.
The sticks have a bit of a different texture and the bumpers are in a somewhat different shape but the rest of the controller feels exactly like the original.
The thumb stick's texture is basically two rings on top without the more "rough" texture on the edges. I actually really like how this feels on the tips of my thumbs as it seems like it'd be hard to lose my grip on them.
To be honest, I wish that the bumpers were a bit bigger. I can feel that I have to reach a bit farther to push them in comparison to other Xbox One gamepads that I've used but it doesn't take a long time to get used to them.
The triggers feel very comfortable and click really well, with a slight upper arch on them they feel just right the way they are.
Mapping different buttons to the bottom slide buttons actually feels good as well. I haven't messed a whole lot with it as the games I've been playing haven't needed more mapping there – I can definitely see that it'd be pretty simple to use.
For example, X is usually to reload in most FPS games and with one of the back switches mapped to X – you'd be able to reload your gun without taking your right thumb off of the stick to push it.
I Think That You Should Get One
---
If you're in need of a new gamepad for whatever you want to play – whether it's Life Is Strange or Brawlhalla – this is a very good gamepad choice.
It works right out of the box after you plug it in and you're able to customize it with a color of your choice. I usually switch colors here and there even while playing because it's that fast to be able to do!
You should read some of the reviews over at Amazon for what others are saying. One of the reviews has a short video of the controller pulsing through all of the colors automatically… I know that he's using it on a Xbox One – but I don't see a way to be able to do that on PC.
I'll let you guys know if I find that out down the road!
So, are you going to be picking this controller up?
Would you get it because of the colors or because of the button mapping? Or both?
Let me know in the comments below! 😀
Hey there! 👋 I'm Colton, founder of PC Builds On A Budget.
Whether you need help putting your PC together, finding a great pre-built rig, or want some help finding awesome peripherals – I've got you covered!
I share my experiences of anything and everything related to gaming PCs with you here. 👍