Last Updated on July 20, 2016
Recently I've been getting some "hate" comments (if you even want to call it that) that are saying that the builds that I share aren't actually up to par to what you could actually do within the budget point – more specifically with the $1,000 build listed on the site.
I'd like to address what these people have been saying as I do understand the concern, but I'd like to express my perspective as to why I have the builds the way I have them.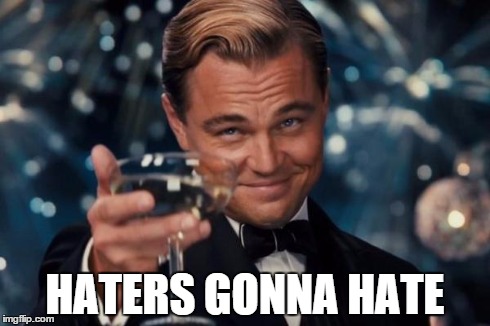 What Some Have Been Saying
---
Here and there I'll get a comment from someone that claims they know a lot about PC builds, which I'm sure some actually do, and they go off saying that the build that I'm sharing isn't actually an optimal build to go with because of newer hardware that has been released.
I have taken note of the RX 480, GTX 1060/1070/1080 releases and just today I have finally been able to update a couple of the builds to include them because the price makes sense for them for specific budget points.
On the $1,500 build and the $2,000 build I have now included the newly released 1070/1080 graphics cards.
These cards were announced to be about $100 cheaper than what they are currently listed on Amazon for and that's exactly why I've had to wait so long before listing these new cards on the builds.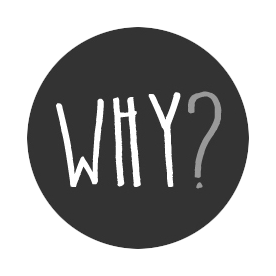 Some other retailers do have some cards, such as the 1080 and RX 480, for lower prices. But so far, every single time that I've checked, they have been out of stock.
So it doesn't make sense for me to share a link to a piece of hardware that isn't even going to be in stock…
The main point I want to address and get across has to do with the $1,000 build. If someone has a $1,000 budget to put a PC together there are many different ways of actually getting it done.
This is where people actually start to get angry because they believe in their config so much that they defend their perspective.
"Why isn't the GTX 1070 on there?!"
"You are pointing these people in the wrong direction, this is NOT a good build for $1,000."
I have gotten comments with those exact words – and those are the nice examples.
I completely understand how you could fit a GTX 1070 into a $1,000 budget, but I really want you to understand my overall take on the average PC builder that is getting into the industry at this budget point.
For $1,000 Starting Out
---
If you're just getting into PC building – whether a friend of yours is a hardcore PC gamer or you're tired of the limitations of consoles – you need to have something that is going to be great for the future.
If someone is brand new to having a gaming PC then odds are that they also need to fit in an operating system, monitor, keyboard and a mouse into their budget.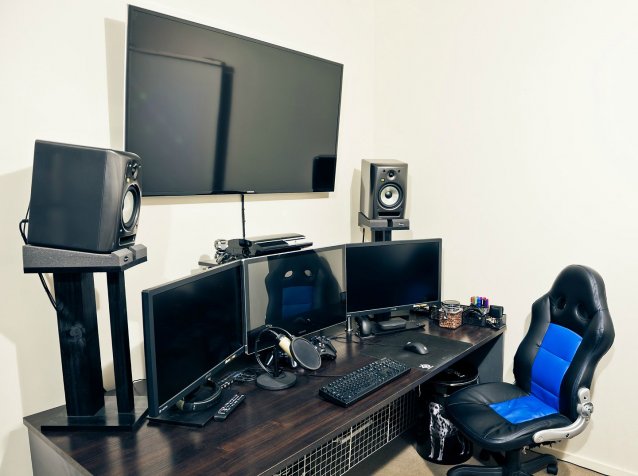 I don't include those expenses into the price of the builds that I share here because I see those as different expenses from the actual hardware.
If  you're going to spend $1,000 on a computer, that $1,000 is better spent on the actual hardware to get the PC at a peak performance level.
Then you can save money for the monitor, keyboard/mouse etc.
That's what makes most sense to me and that's the mindset I have when sharing all of the builds here.
I've gotten many people to disagree with what I share on the $1,000 build from having the Haswell CPU listed instead of the new Skylake and some others showing that they would be able to fit the GTX 1070 into the budget.
There have been many benchmark tests showing that the i7 4790k, the CPU currently listed on the $1,000 budget, is one of the best CPUs. It out performs the i5-6600k and it even outperforms the i7-6700. (Through MY research of different sites and what the majority of gamers have had experience with.)
Sure, the 4790k is a bit overkill for today's games. Many have told me that it doesn't make sense to have it as the CPU because games don't need that type of power today.
So let's say that someone goes with the i5-4690k instead. A very powerful CPU when you have gaming in mind. Then they want to pair it with a GTX 1070 from the money they saved, though it still makes the build a bit more spendy.
A GTX 1070 is an absolute overkill for 1080p. It makes no sense what-so-ever to have a GTX 1070 and be gaming at 1080p. That is what the GTX 970 is for.
At the very least, you'll want a 1440p monitor. A 1440p monitor will inevitably set you over $200 just for the monitor. Even more than that if you want a high quality one.
A good 1080p monitor, if you know where to look, will run you roughly $100.
Do the math. If you're just starting out with $1,000 – does it not make more sense to have a build that's fully capable of 1080p? How many people are actually going to start PC gaming with a 1440p monitor and a GTX 1070…
I get that for some people money isn't an issue and if it isn't then yes – you need to go the route of 1070 & 1440p.
But the reality is that not everyone can afford that kind of tech right off the bat. 1080p is still a gorgeous resolution to game at and having a i7 4790k paired with a GTX 970 isn't going to lead you into any problems there. It's also a great combination for VR down the road.
With that, let's talk about the future.
What Makes Sense For The Future?
---
Some would argue that the GTX 1070 with a lower powered CPU would be a good investment because then down the road you can get the higher resolution monitors and VR equipment.
Yes, this makes sense and if the cards are aligned right for you – meaning you have a placeholder monitor to use and what not – then it'd make sense.
My perspective is this – SOMEDAY gaming will need higher powered CPUs and hyper threading will help with that.
When you look at gaming, there isn't much of a difference between an overclocked i5 4690k and a i7 4790k. But what about an overclocked i7 4790k..?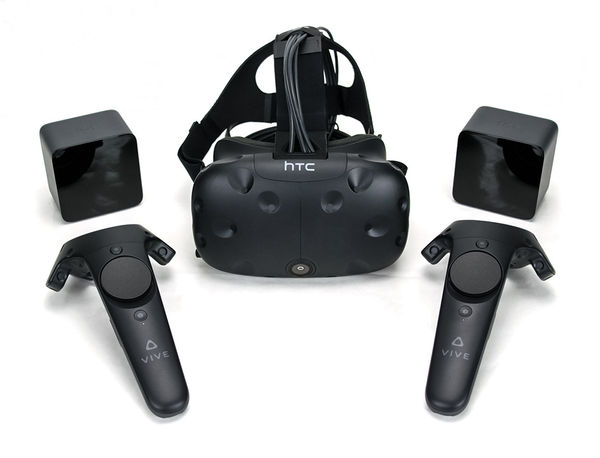 This is why I share using the i7 paired with the GTX 970. Not everyone is going to dish out a crap load of money to get into high resolution and/or VR gaming right away.
The builds I share here can be cookie cutter but I want them to be seen more as a template. Maybe someone wants the newer LGA 1151 motherboard with DDR4 RAM and other features… so do that if need be and ask me in a comment how you'd be able to go about doing it rather than bashing me for my perspective.
When the time comes where the higher tier graphics cards are at a lower price point then anyone could sell their GTX 970 to have more money to upgrade to the higher powered video cards such as the 1070. And that's when they're ready to get into higher resolution gaming.
With virtual reality, the GTX 970 and the i7 4790k are fine. That's the combination I have and I've had the Vive for over a month now – I get over 60 fps on highest settings with almost every single game.
Imagine having a GTX 1070/1080 with a i7 4790k down the road. It'd be insanely powerful. I suppose that having something like a i5 4690k or the new i5 6600k would also be powerful – it really just comes down to what a person wants.
I believe that the i7 processors will prove to have better performance in the future with new gaming tech coming out and so I stick to my guns about using it in a $1,000 budget point.
The main difference I'm seeing between the i5 and the i7 overall is that the i7 would be a better choice for video editing, streaming and rendering. There's plenty of money to be made in that space and who knows, – even though someone might not think of doing it right away – they'd always have the option of being able to do it in the most optimal way.
To Conclude
---
There are all sorts of different arguments such as using a i5 combined with a 1070 or using the new Skylake tech because it's simply new…
But tests have shown that the Haswell i5 4690k has extremely similar gaming performance compared to the i5 6600k and after getting everything you'd need, it'd be cheaper anyway. The 6600k doesn't come with a cooler and the higher quality boards to go with usually cost more.
I understand that not everyone is going to be in a position of rendering and streaming content but for $1,000 – it makes sense just to have the i7 simply because. It's completely future proof. By the time you'd have to upgrade the i7 4790k there would be newer sockets out anyway. LGA 1151 "Skylake" will no longer be viable by the time you'd have to upgrade the i7.
That and I can bet that the majority of people will start gaming with a 1080p screen and for that – the 970 makes the most sense. Then in the future, with a monitor upgrade, you can sell the 970 and pick up the 1070 and have an unstoppable combination of CPU/GPU power.
If you want to use a i5 then spend $900 instead. That's what the $900 build guide is for.
All in all, I know what I'm talking about. I've put together multiple PCs for friends & family and I love keeping track of all of the new things coming into the "PC build" industry.
I get that some people would want the newer stuff like DDR4 RAM and the new USB stuff but it's just not entirely essential for a high quality PC gaming experience. Those features also don't significantly improve the "future proofness" of the build as well.
So, are you desperate to get some of the newer tech?
If so, what are you planning on adding into your build?
Let me know in the comments below! 😀
Hey there! 👋 I'm Colton, founder of PC Builds On A Budget.
Whether you need help putting your PC together, finding a great pre-built rig, or want some help finding awesome peripherals – I've got you covered!
I share my experiences of anything and everything related to gaming PCs with you here. 👍