Last Updated on July 17, 2017
The CyberpowerPC Gamer Ultra GUA3400A gaming desktop is one of the top sellers on Amazon right now so I figured it was time to write up a review of it.
As always, it's a better idea to build your own computer since you get the most bang for your buck – meaning that you actually get the right amount of power behind each dollar that you invest in it.
I get it, some people think that they wouldn't be able to put a build of their own together and I'm not saying that's a totally bad thing, some people just want to upgrade the graphics card as well as not having to worry about actually putting it together.
9/10 times pre-built PCs aren't a good idea and that's exactly why I always preach for people to build their own. You save so much more money for what you get out of building your own.
With that, let's get to the review.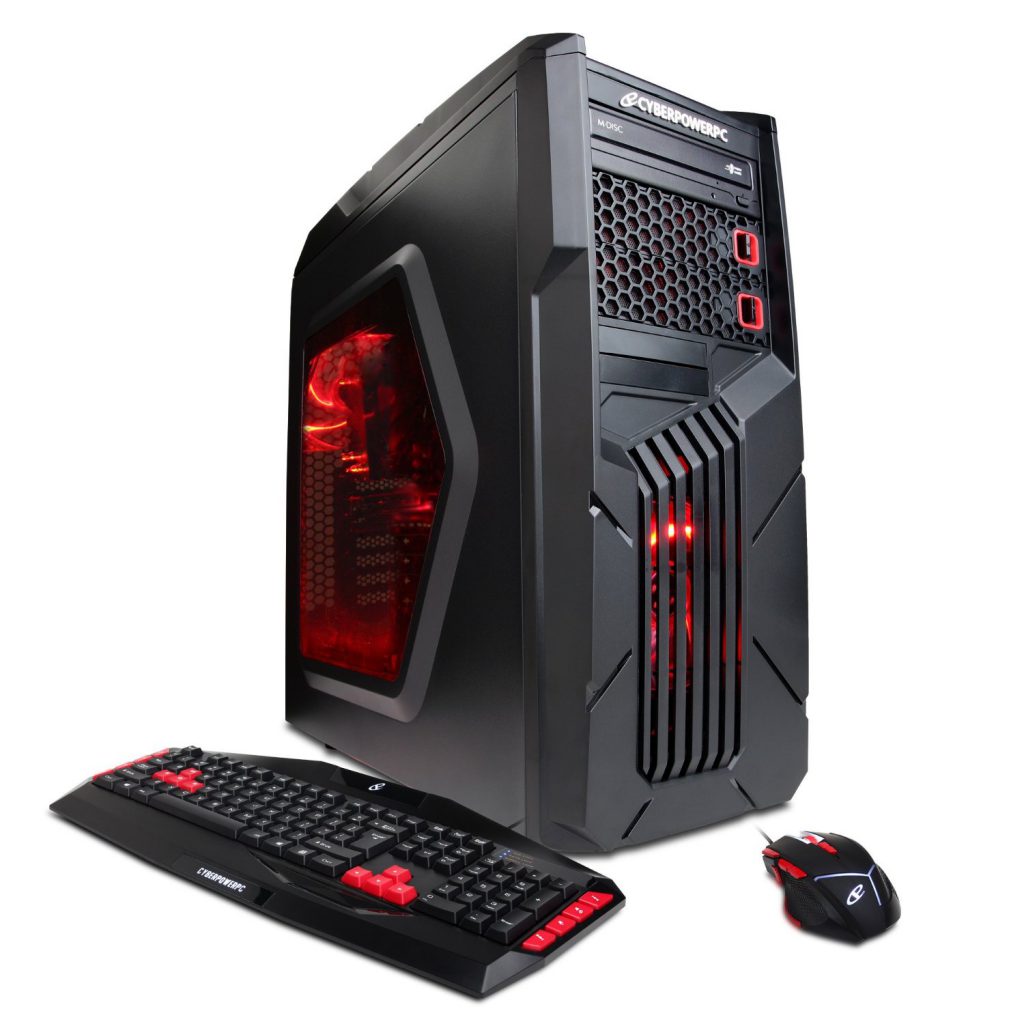 Product: CyberpowerPC Gamer Ultra GUA3400A Gaming Desktop
Price: $559.00
Cheapest Place To Buy: Amazon.com
Warranty: 1 Year
My Rating: 5 out of 10
It's All About The Specs
---
Whether it's a PC build of your own or a pre-built one like this, it all comes down to what's inside of the PC and what you're paying for that type of performance.
On a $500 budget, you could build your own PC that is able to handle most of today's games at a high setting as well as being set for a good bit of the future.
Different games have different system requirements and you can look them up yourself with a quick Google search. For example, Overwatch (a super popular FPS game) requires a Phenom II X3 720 equivalent processor and something like a Radeon HD 4850 for a graphics card – and that's just the minimum requirements to be able to run the game on lower settings.
Is The FX-6300 Good Enough?
---
The short answer –
yes, it is!
The FX-6300 is the processor that comes with the Gamer Ultra GUA3400A model. It's definitely not a bad processor even at stock speeds.
The best part about having something like a FX series CPU in your PC is the capability of it being able to be overclocked down the road whenever you noticed the performance getting lower.
This is only possible through "Unlocked" processors and the FX-6300 is one that's unlocked.
It takes a lot of knowing what you're doing, lots of YouTube video guides and an aftermarket CPU cooler to get it done right, but it's worth it in the long haul.
You don't have to worry about having to overclock the FX-6300 right away and it'll do just fine with the stock CPU cooler that it comes with, it's just good to know that you have the option to make it better than it already is whenever you deemed it necessary.
At stock settings you're going to be able to run most games fairly well. It surpasses the requirements for Overwatch even at the recommended level and games like it are going to run just as well.
But that's only from talking about the processing power… there are other specs that need to be taken into consideration, especially when it comes to the graphics card. It has to be a good match for the CPU and it has to have enough performance behind it.
Lacking With Graphics Power
---
This is where this PC landed a "sort of" low rating from me. The graphics card is just not good enough for how much you're spending.
This is why I always say to build your own – you're going to have to upgrade the graphics card anyway in order to be able to run most of today's games. With an upgrade, you'll also need to upgrade the power supply meaning everything needs to be un plugged and re plugged in with a different power supply.
Sure, Overwatch will be able to run – it's a very well optimized game. But don't expect to be able to run it well on higher settings – a tweaked low setting would be more ideal. Most games that are recently coming out won't even run because they require a higher end graphics card.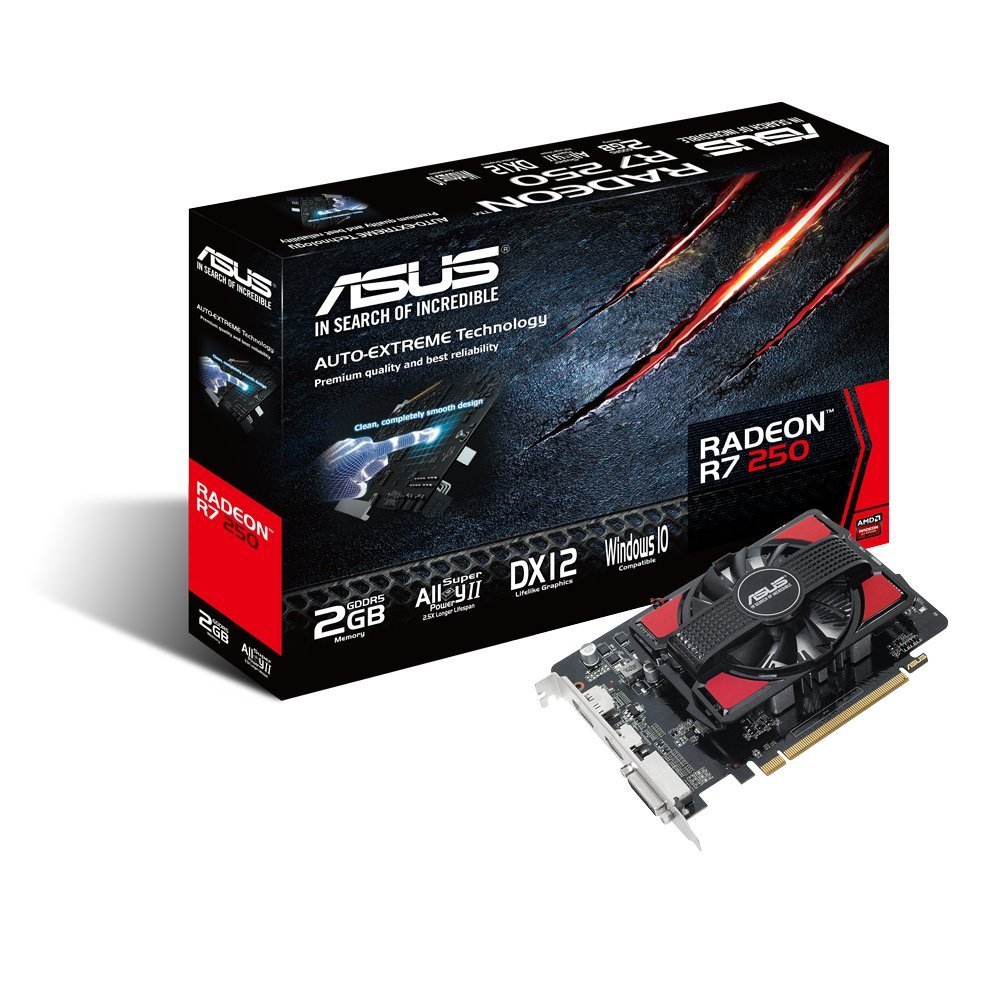 If you have to take the graphics card out and put a new one in anyway, doesn't it make more sense to just put the whole PC together as a whole to save more time and money? Especially since you'd need a new power supply? This PC only has a 350W power supply.
Enough with the rant, but that's the truth behind the card. It's just not ready for most of today's games and it makes a lot more sense to get a nice card with a build of your own.
The card inside is a 2GB Radeon R7 250. The release period for this card was around October 2013. Today, it's an entry level, low budget card.
The picture I have to the right may not be the actual card inside, it'll be very similar though.
It's not an ideal card for 1080p gaming, though I'm sure with some games it'd be fine. This card is most optimal with a 1366×768 resolution. If you wanted to go a bit higher, it would do OK gaming at a 1600×900 resolution.
With 1080p monitors being cheaper than ever, it makes more sense to me to have a card that's able to optimally play at that resolution.
Games like CS:GO, Garry's Mod, Minecraft, Left 4 Dead… they'll run decently well on a tweaked low/medium setting. You'd need to adjust the graphics settings to get good frame rates.
So Should You Build Your Own?
---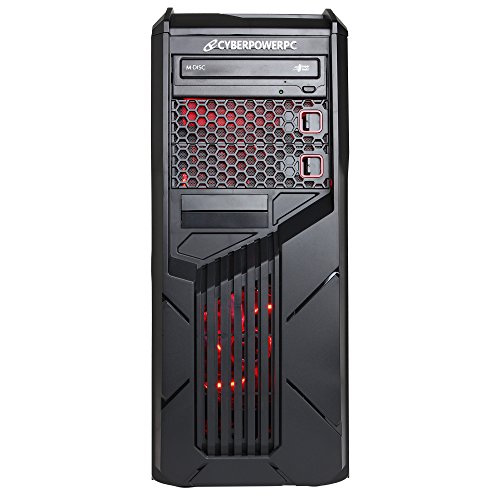 It's easier than ever to learn how to build your own PC – seriously. Trust me, if I was able to put a build together of my own then I know for a fact that you could too.
Before I got into wanting to build my own PC to get away from console gaming I didn't have a clue what I was doing. But after seeing some friends getting into PC gaming and watching some YouTube videos… I took the leap. I'm so happy I did.
If you're not one that wants to get the most out of their money and really, really doesn't want to try to build their own then this would be a good option to experience an entry level of what PC gaming has to offer.
It'll play most games from the last few years and be able to run some of the newer titles of this year on lower settings.
The only reason I could see someone getting this PC is if they wanted a clean managed PC inside, a keyboard and mouse to go with and Windows pre installed with plans to upgrade the graphics card soon.
It definitely looks cool and the reviews from people that have used it are happy with it. The only thing I really don't like about it is that it's inevitable that you'd need to change the graphics card and power supply out sooner rather than later. You'd basically rebuild the PC anyway.
Although this PC comes with everything else you'd need such as the necessary amount of RAM, a 1TB hard drive and Windows 10… it still doesn't add up when looking at optimal performance per dollar spent.
It makes a lot more sense to build your own – especially on a $500 budget – since you really get your money's worth that way and you'll have to mess with the inside of it anyway.
So, are you going to be picking this PC up and giving it some upgrades?
Or are you going to start from scratch so that you can get the most for your money?
Let me know in the comments below! 😀
Hey there! 👋 I'm Colton, founder of PC Builds On A Budget.
Whether you need help putting your PC together, finding a great pre-built rig, or want some help finding awesome peripherals – I've got you covered!
I share my experiences of anything and everything related to gaming PCs with you here. 👍