Last Updated on August 20, 2021
I'd like to review the AOC CU32V3 monitor since it is a popular pick when it comes to looking around for an affordable 4K curved monitor in 2021.
I will go over the specifications that matter most, discuss whether or not it'd be good for regular use and gaming as a whole and if it's worth the price in today's market of curved 4K monitors.
With that, let's get to the review.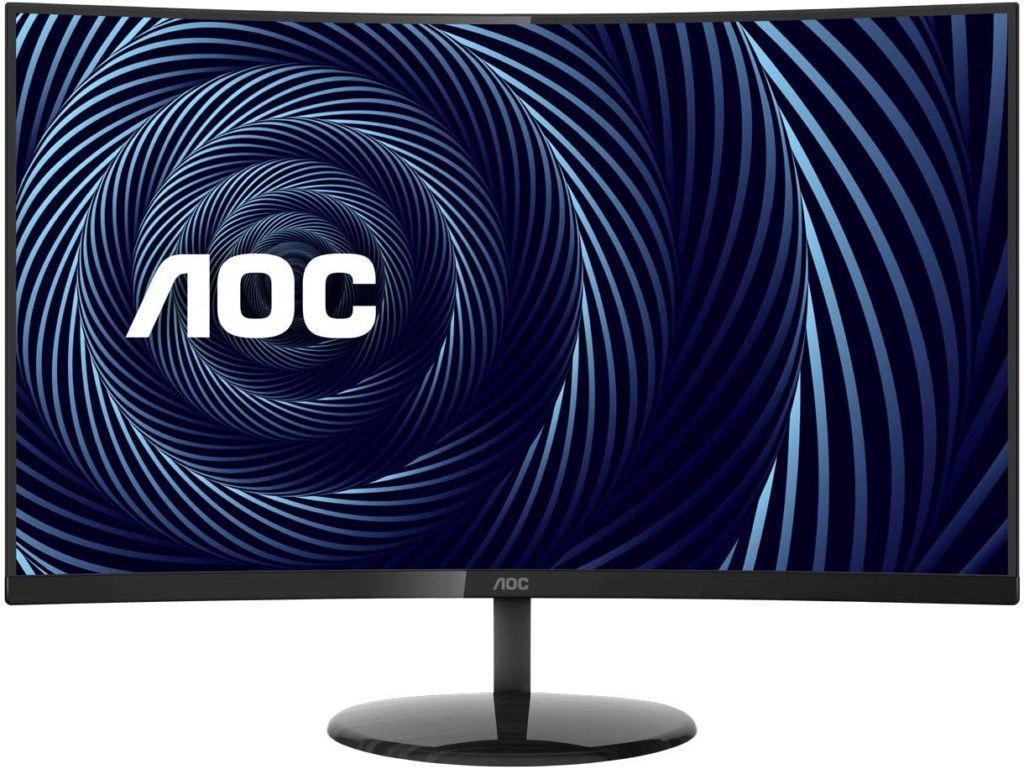 Product: AOC CU32V3 32″ Super-Curved 4K UHD Monitor
Recommended Price: Under $400
Cheapest Place To Buy: Amazon.com
Warranty: 3 Years (More Info)
My Rating: Find out below!
A 4K Curved Monitor That Is Affordable
---

This monitor came out in February of last year (2020) with the idea of creating a 4K curved monitor that would be more easily affordable compared to the other monitors that are on the market.
AOC did a great job of this, this is a 32-inch curved 4K monitor that is priced at right under $400. It's hard to find other curved monitors that are at this resolution and size for around the same price.
Compared to some monitors, it's even just a little bit more expensive than some of the 32″ curved 1080p monitors out there.
But with affordability sometimes comes a sacrifice of quality which is what this review is here for – to show whether or not it's a monitor that's worth getting right now due to the actual specifications, features and overall performance of the monitor.
AOC CU32V3 Key Features
---
It's important to take note of all of the most important features of any monitor.
I'll explain what each feature is used for and how it is useful towards every day use and gaming in general if it even is useful at all.
Key Features:
VA Panel display
1500R Curve & 4K Resolution
LowBlue Mode
Three-Sided Frameless Bezel
Screen +
2x HDMI 2.0 Ports
1x DisplayPort 1.2 Port
Includes HDMI Cable
VA Panel Display
A VA panel provides the best panel technology in regards to color and contrast ratio on the display.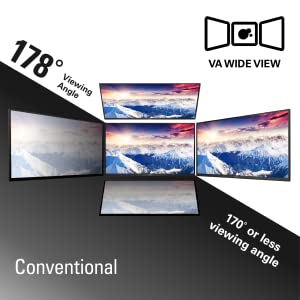 However, with the colors and contrast ratio being at a high quality level it comes at the cost of response times which mildly affects gaming performance – but we'll get to response times later on.
In a nutshell, this monitor being a VA display means that it's going to look great when sitting and viewing it up front and it won't be too bad when viewing the display at different viewing angles.
IPS or TN panels are usually more sought out for those that are looking at monitors specifically for high-end gaming but VA panels or somewhat in the middle of the two which is perfect for those that are more into casual gaming.
1500R Curve / 4K Resolution
1500R refers to how much curvature is going on with the monitor in this case 1500R would be a 1500 millimeter curvature.
1500R is the most curve you can get on the market today with monitors like this which provides more immersion since the curvature is closer to the range of the human eye which is at 1000R.
If you want a superbly curved monitor then 1500R curvature is what you'll want to be after.
Hence why AOC refers to this monitor as a "super-curved" monitor.
4K resolution is 3840 x 2140 pixels which you most likely already knew about this one. 4K is becoming more and more popular as time goes on and in this case we can see that it's also getting more and more affordable!
Higher resolution = more work space and detail on-screen. You'll want to be sure that you have the right kind of hardware in your PC if you plan on gaming at higher graphics settings at a 4K resolution though!
LowBlue Mode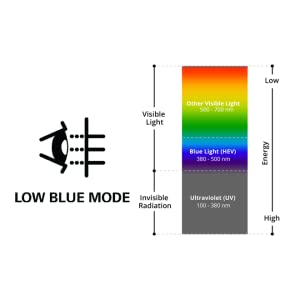 LowBlue Mode is AOC's technology in regards to having a blue light filter setting with the monitor.
Filtering out the blue light on-screen helps with eye fatigue and eye strain in general.
Blue light filtering settings have become an industry standard with today's monitors so it's no surprise to see that AOC developed their own technology with it.
Although I personally don't use the blue light filtering mode all too much – I usually just turn down the brightness setting to where I'm comfortable – I know plenty of people that depend on blue light filtering wholly.
Three-Sided Frameless Bezel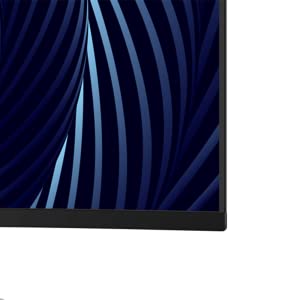 The frameless bezel is thin on the three outer sides of the monitor.
This will result in a clean look if you decide on or ever decide on adding another or a couple more of these monitors for your setup.
Multiple monitors is such a delight to have and it's very nice when companies take note of how clean we want our multi-monitor setups to look.
Although it would have been nice to see all sides with a smaller bezel…
AOC still acknowledges that there are some of us that may want to add more than one of these for our station.
Screen +
When it comes to multi-tasking, it's nice to be able to have multiple segments on your monitor to be able to see and do everything at the same time.
4K resolution monitors are great at that but AOC also has a built-in feature where having different windows and sizing them optimally comes with ease.
This makes it easy for writing something up, viewing a YouTube video, keeping Discord open and a news article all at the same time while not sacrificing how the page/program is viewed.
Having a feature like this is a huge plus because you don't have to solely rely on figuring out the perfect spot for multiple windows, the Screen + feature will do it for you.
High Quality 4K Performance?
---
Now I'd like to touch up on how well the monitor will perform which comes down to certain specifications and other characteristics of the monitor.
Before deciding on any monitor you need to be sure to understand why you want a specific monitor in the first place.
Is it to have a high quality, high resolution gaming display?
Are you constantly multi-tasking and need the higher resolution to fully utilize a bigger screen space?
Be sure to understand what you'll be using the monitor for and go forward from there.
With that, let's get into some of the other specifications and characteristics and decide what it's good for and what it's not good for.
Build Quality
Overall, build quality is where this monitor sort of falls off but not to the point where it's not good at all.
The monitor stand is a little wobbly when you're typing and/or moving your desk around a bit which can be a deal breaker for some.
It's very simple to put together however and there hasn't been anyone that has had the monitor itself decrease in overall quality over time.
Although the stand is somewhat wobbly, the overall build of the monitor will be able to stand the test of time. Lower build quality is understandable though at this price range.
Color Accuracy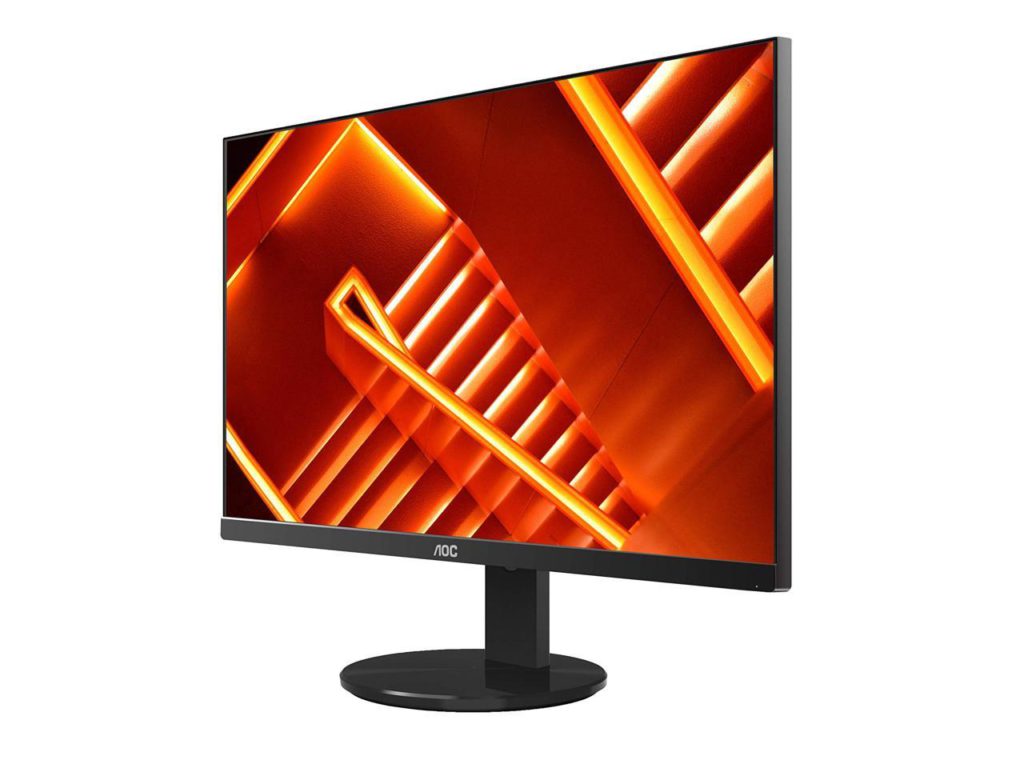 Out of the box, color accuracy is top-notch. After some calibration and personal tweaks you'll easily be able to get the coloring just right with the monitor's tools and settings.
This monitor has an extensive color accuracy with sRGB of 121% and Adobe of 90%.
In short, this means that the colors involved with the display are vast and vibrant because of how much it is involved on the large and small ranges of color.
If you mess around with graphic design programs or simply want to be able to know for a fact that a picture or video is showing the colors that it was meant to show / showing the true colors going on then you'll be able to see that with this monitor's color range.
It has a beautiful color range that is easy to adjust within the monitor's settings.
Refresh Rate
Refresh rates are important for gaming in terms of your PC rig being able to achieve a higher FPS (frames per second) rate while in-game.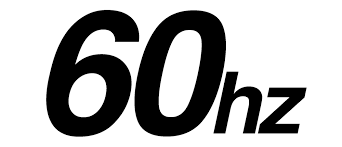 It's important in general desktop use for those that want that buttery smooth experience when it comes to higher refresh rates.
However, with 4K monitors – especially when they're under $400 total – you won't be seeing higher refresh rates.
This monitor has a refresh rate of 60Hz which means it will be able to display a maximum of 60 FPS.
When it comes to a super high resolution though, that is to be expected from something that is highly affordable like this. 60Hz is normal for a 4K monitor at this price range.
If you're in the market for 4K monitors then you aren't necessarily looking for the ultra-smooth frame rates and desktop experience anyway – you are looking for abundance of screen space and texture quality when it comes to 4K.
Response Time
Response time refers to how long it takes for any input to be activated on the screen.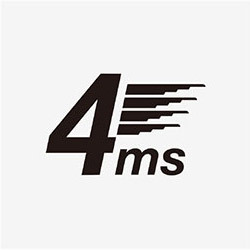 It's the amount of time it takes for a display to acknowledge and show a key press or a mouse click on screen.
In terms of productivity and general use, response time isn't going to be very important.
Sure, it's nice to have instant responses with your actions but it's not entirely essential to have a low response time when thinking of general use of your PC.
But in gaming, especially in competitive gaming, it's very important! It's the difference between knowing for sure that you shot before your opponent did.
This monitor has a response time of 4ms which is surprisingly low for a monitor like this.
4ms isn't going to be completely optimal in terms of gaming but if you aren't highly competitive with your games then 4ms is going to be just fine. In comparison, normal 4K TVs would have a much higher response time – almost double or triple of 4ms.
To Conclude
---
All in all, when it comes to affordable, high quality 4K monitors – it's hard to beat AOC's CU32V3 monitor.
When it comes to highly competitive gaming you may want to look for monitors that have an even lower response time but 4ms is still a nice response time for a monitor like this.
For a heavily curved, highly color accurate, feature rich and affordable 4K monitor – this is a great monitor to go with!
Be sure to also check out some of the other customer reviews over on Amazon as well. There are plenty of them and it'll help you get an even further understanding of what this monitor is all about.
What are your favorite features of the CU32V3?
What are some features that you wish it had, if any?
Let me know in the comments below! 😀
Hey there! 👋 I'm Colton, founder of PC Builds On A Budget.
Whether you need help putting your PC together, finding a great pre-built rig, or want some help finding awesome peripherals – I've got you covered!
I share my experiences of anything and everything related to gaming PCs with you here. 👍