Last Updated on January 27, 2017
It's time to review the Asus ROG G20CB gaming desktop because it's one of those pre-built PCs that are looked at as one of the higher tier desktops on the market.
For a desktop to be considered "high tier" it not only need to be priced as a high ticket computer but it also needs to deliver on the power per dollar spent.
That's what I intend to go through with this post! It all comes down to what's inside of the PC – that's how you'll determine whether or not it's worth the investment.
With that, let's get to the review.
Product: Asus ROG G20CB Gaming Desktop
Price: $1,399.00
Cheapest Place To Buy: Amazon.com
Warranty: 1 Year
My Rating: 6.5 out of 10
A High Performance Processor
---
If you're going to be spending upwards of $1,500 on a pre-built or a PC build then you had better be getting the best of the best when it comes to the hardware, especially when it comes to the processor and the video card.
Those two parts are the most important aspects when you looking strictly at how well it's going to perform in gaming. The processor and the video card are the main parts responsible for overall gaming performance.
This PC sports an i7-6700 for the CPU. With gaming specifically, this processor would normally be considered "overkill" but if you're paying this high of a price I could see why you'd want to include something like this.
If you're into video editing, 3D rendering softwares or heavy rendering in general then this is the type of CPU that you'd want to have. Comparing an i5 to an i7, the overall speed of getting those rendering tasks done is significant enough to make it worth it for those types of users.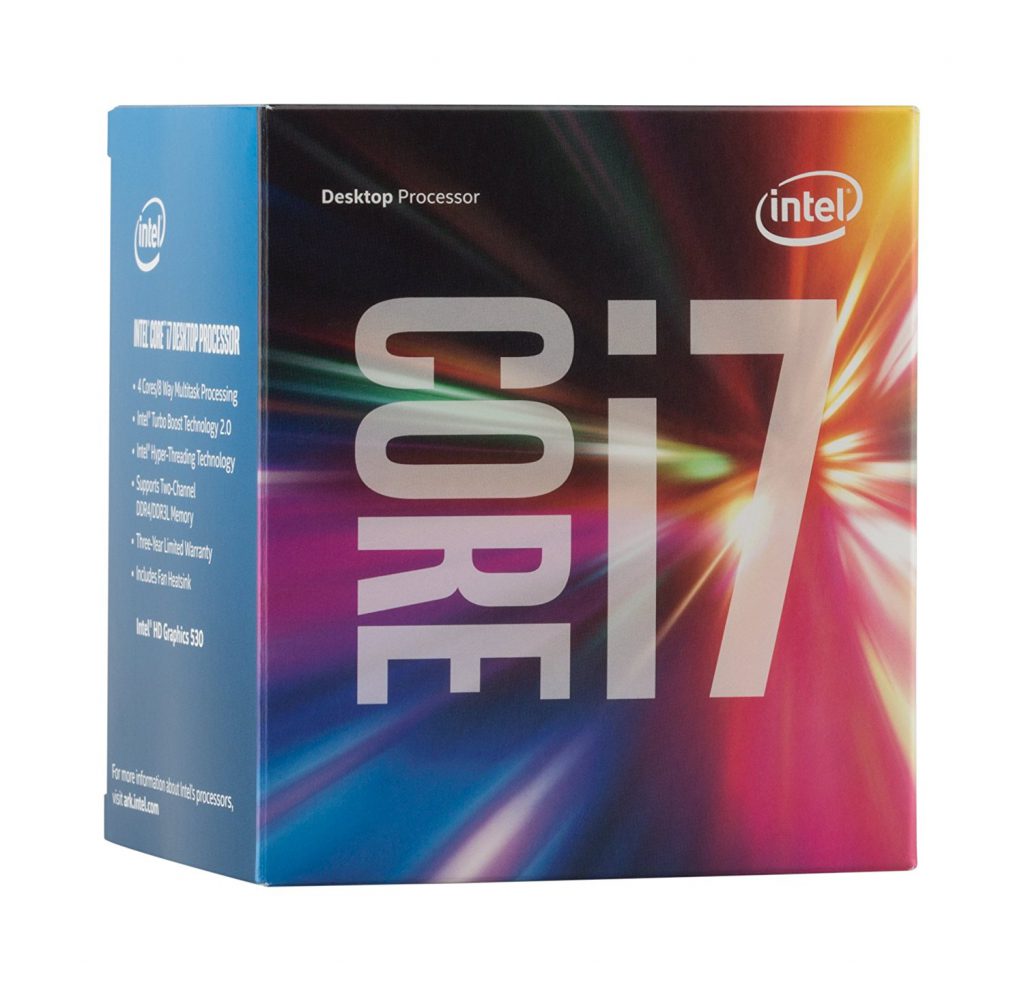 Now with that, if you're looking to game and only game with your new PC then it would maybe be smarter to look at PCs or doing a build of your own that includes the i5 instead.
You'd save quite a bit of cash this way to put towards the graphics card or whatever else you'd need for your PC.
The reason why the i7 has a lot more performance when it comes to rendering is because it runs with 8 threads instead of the 4 threads on the i5.
The more threads that are able to work simultaneously on a task the faster that task will be able to be finished.
Having more threads isn't really beneficial with PC gaming today. 4 threads is absolutely more than enough to have an extremely high quality gaming experience.
I'll talk about doing a build of your own later on in the review if you're interested in going with a build that doesn't use an i7 if you're only gaming!
But don't get me wrong here, it's not like the i7 isn't going to be good for gaming. It definitely would! It's just that the gaming performance between an i5 and an i7 isn't really all that significant when you compare it.
A Video Card To Be Proud Of
---
For a video card this PC uses an 8GB GTX 1070. This card is quite the powerhouse of a card, capable of gaming past 1080p resolutions.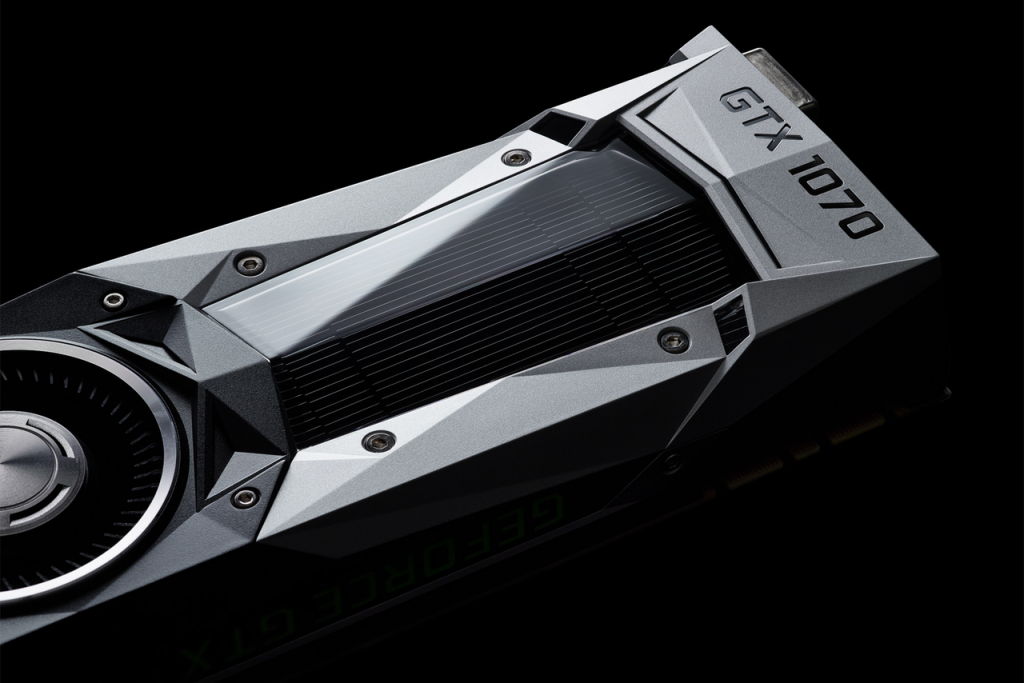 With the amount of performance that you get out of this card it's basically a bit too much if you're going to be gaming at 1080p.
I hope that if you're looking at PCs such as this one that you have 1440p or 4K gaming in mind!
The reason why it makes sense to do that is because there are cheaper pre-built PCs/builds that'll run buttery smooth at 1080p and so it wouldn't make a whole lot of sense to spend this kind of money on a PC to game at that resolution.
You can expect 60+ FPS on any game at 1080p, a smooth frame rate (depending on the game and its optimization) with most games at 1440p and a playable frame rate at 4K with tweaked graphics settings.
If you're also looking into VR gaming then know that this type of card is going to do it justice, ten fold. This newest generation of graphics cards were designed specifically to be able to handle what VR gaming is about today and for down the road.
If you'd like, you can look up gameplay/benchmark videos on YouTube of the GTX 1070 to see it in action! From what is seen in the description, it looks like it's using the founder's edition.
All in all, it's going to be a really great card to have going forward into the PC gaming industry. It's going to handle anything you throw at it!
Other Hardware/Features That Matter
---
I mentioned that the processor and video card are the two most important parts of a gaming PC and that's 100% correct – those two parts are what will give you the overall performance you need to run your games.
But all of the other hardware is important as well! We've got 16GB of DDR4 RAM, a 1TB hard drive, wi-fi enabled, customizable LED lighting, a keyboard/mouse combo and Windows 10 pre-installed.
16GB of RAM is more than enough to do whatever it is you're wanting to do. The only reason you'd need more is if you planned on doing a lot of multi-tasking with memory heavy programs and/or running servers.
RAM helps with those types of things. 8GB of RAM today is really the standard when you think about using it for gaming but having 16GB definitely future-proofs it when it comes to memory needed in many years time.
A 1TB hard drive is going to be a good amount of space for plenty of games. I'm disappointed that I don't see a solid state drive for this build but I suppose that Asus didn't include it because they wanted the other pieces of hardware included while still being able to make a profit.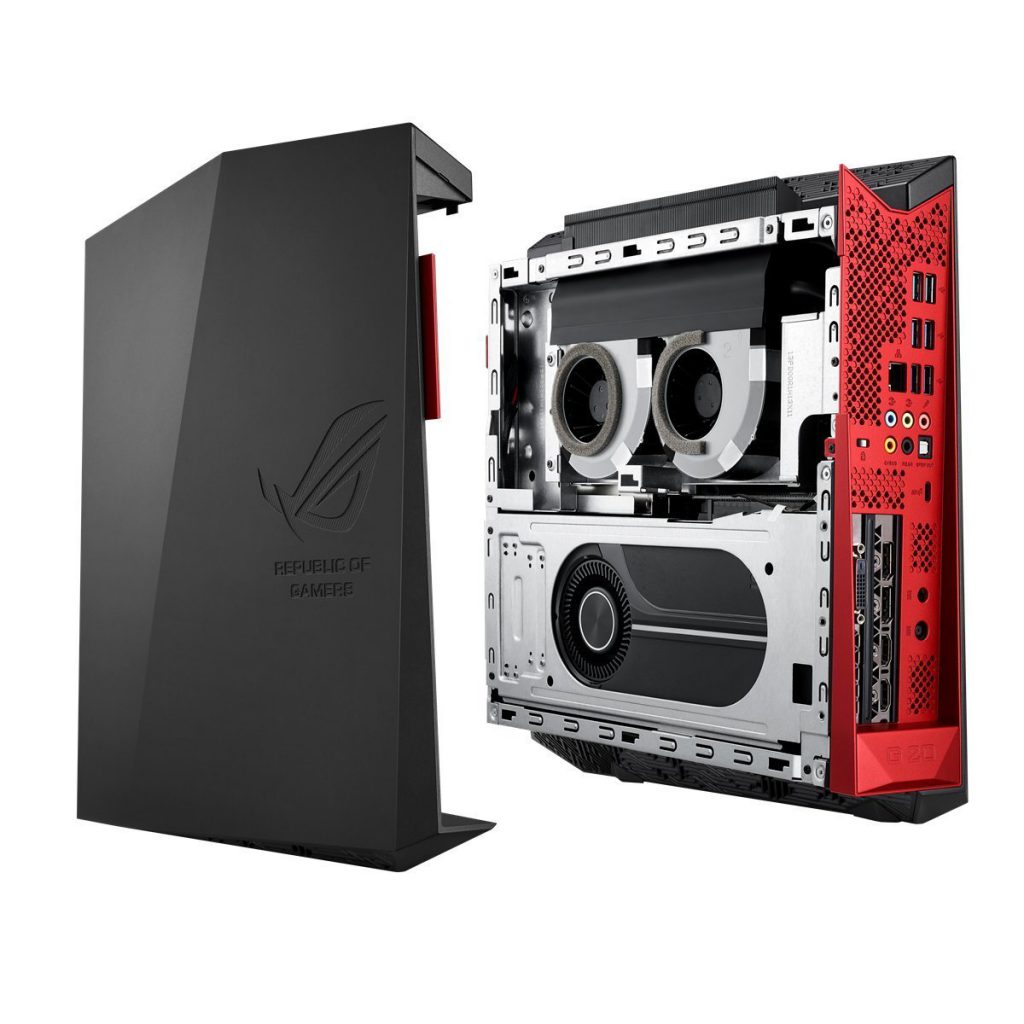 Having a solid state drive with a hard drive combined would mean that your operating system and whatever else you'd have installed on the SSD would run significantly faster/smoother in comparison to the hard drive.
You can read all about the difference right here if you'd like!
Having a wi-fi adapter included is nice! This way you wouldn't have to look around for one that is going to be compatible with the board and what not. It's a PCI-E adapter meaning that it's installed in a slot on the motherboard.
Customizable LED lighting… This is always an important feature for me personally! Aright, so maybe it's not that important. But I'm a huge fan of having sweet lighting with my PC and I'm happy that custom LED lighting is included with this one!
There are 3 zones that you can change the lighting to and you'll be able to have 8 million different RGB color choices… I'd be entertained for quite a while simply customizing the look of it. I'd probably change it depending on which game I'm playing! 😛
A basic keyboard/mouse combo is also included. They aren't anything special but they'll get the job done. I'd recommend getting another combination such as the Cooler Master Storm Devastator II if you'd want something lit up and a bit better!
Last but not least, Windows 10 is pre-installed. As far as bloatware, I haven't been able to find any information to see what else is pre-installed. It's Asus so I'm assuming there might be a software or two from them but nothing crazy.
Is It Worth Getting?
---
I can answer yes and no to this. Here's why:
For a little over $1,100 you could have the exact same system, minus the 16GB of RAM (which again isn't needed if you're only gaming) and with Windows 10 included by doing a build of your own.
That saves you about $300. Even including the 16GB of RAM you'd still save over $200.
If saving hundreds of dollars is important to you then I'd suggest doing a build of your own. If you only plan on using a high tier build like this for gaming then I'd suggest downgrading just a little bit on the processor and RAM just to be able to save over $400 total.
If something like that would interest you then check out the link below to a guide for doing a $1,000 build. It doesn't take a computer scientist to put a computer together and you'd save a lot more money while getting the most bang for your buck!
Now if building your own PC isn't your thing and you plan on using this PC for more than just gaming then I can see the value in it.
If you're dead set on this then I'd also suggest taking a look at the Amazon reviews there are posted about it. The reviews don't lie and they're all worth taking a read into!`3
Congratulations, you've made it to the end of this Asus ROG G20CB desktop review – so now two questions remain.
Are you going to be picking this PC up?
Or are you contemplating doing a build of your own to save some money?
Let me know in the comments below! 😀
Hey there! 👋 I'm Colton, founder of PC Builds On A Budget.
Whether you need help putting your PC together, finding a great pre-built rig, or want some help finding awesome peripherals – I've got you covered!
I share my experiences of anything and everything related to gaming PCs with you here. 👍