Last Updated on October 30, 2015
Today I'd like to post an Asus VX279Q review to dictate whether or not it is a good monitor overall. I've been an avid user of Asus products for many years now and I'm a huge fan of the company overall, especially for their computer monitors.
Not only do I use an Asus monitor for my own PC but many of my friends use one as well. Sure, sometimes the price might be a tad bit higher than other comparable monitors but Asus really knows how to make good quality products so it's worth every penny to get something from them, especially when it comes to monitors.
With that, let's get to the review.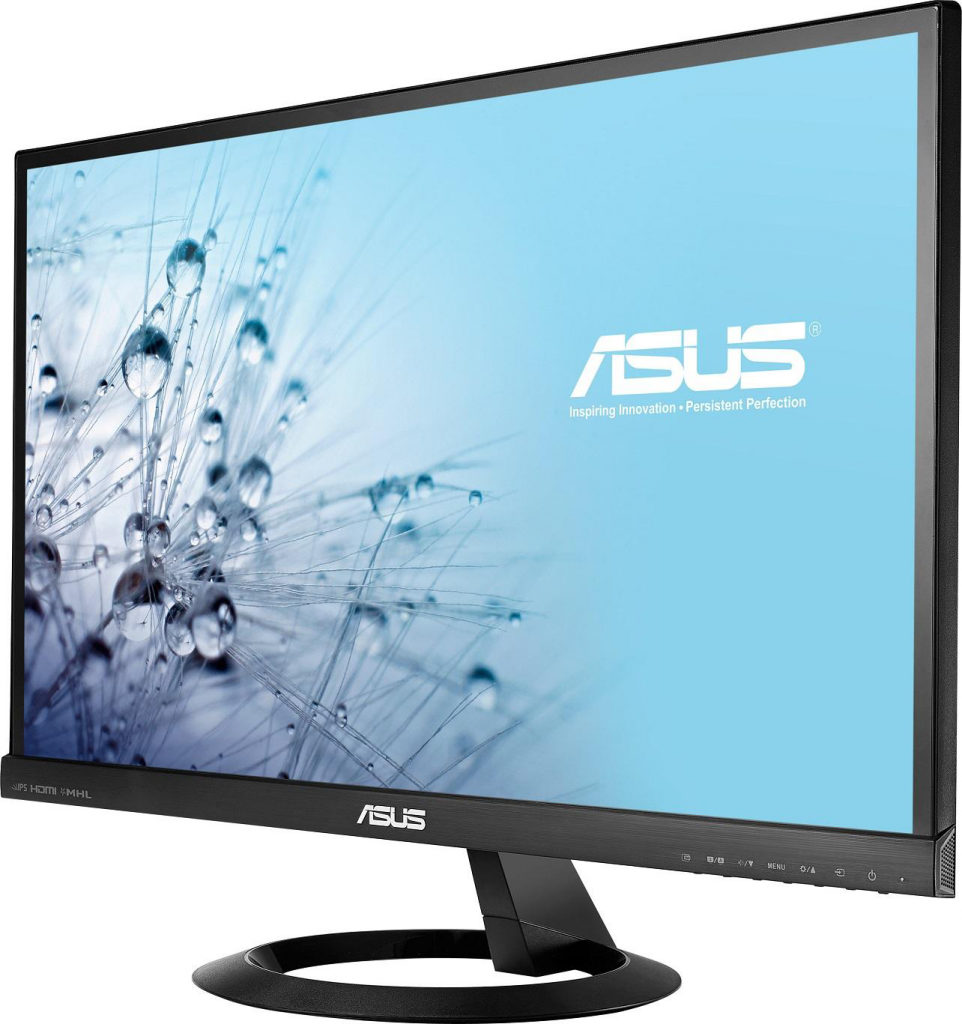 Product: ASUS VX279Q 27-Inch LED-Lit Monitor
Price: $265.66
Cheapest Place To Buy: Amazon.com
Warranty: 1 year for free/3 years for $22.99
My Rating: 10 out of 10
What Makes A Monitor Good For Gaming?
---
A good gaming monitor not only needs to be of a decent screen size and screen resolution, it also needs to have a good refresh rate to meet the standards of today's demand for PC gaming.
The refresh rate of this monitor is up to par with its 1080p resolution. Now some gamers may say that 1080p is "dead" and that 1440p is now the way to go. I'm going to have to say that I disagree with this, for a few reasons.
One reason being that 1440p monitors are nowhere near an affordable price point yet, so that alone makes 1080p the king resolution right now because it still looks great.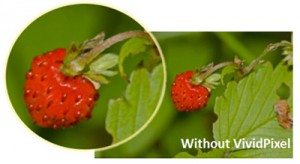 The other reason is that 1080p still looks absolutely stunning, even on some lower/medium graphics settings for some games. I have no problems what so ever playing at 1080p and I really don't feel that anyone else should have a problem. 1080p is still king when it comes to monitors and it will be for a few more years yet and this specific monitor is excellent for displaying 1080p not only for video games but for movies/videos as well.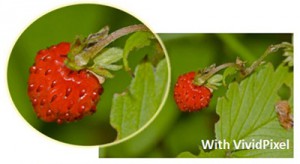 There is also a unique technology, developed by Asus, called VividPixel within this monitor. It gives zoomed in visuals that extra crisp, pure 1080p look and feel that a 1080p monitor should always deliver on. The pictures to the right compare the differences of a monitor with VividPixel technology versus one that does not.
Although a small example, the overall experience will make some jaws drop. Every penny spent on this monitor is well spent because of the value that is included not only with the monitor itself but with the technology that it comes with as well.
So, to summarize this point, this monitor is great for gaming. It's a 27-inch screen that has a beautiful 1080p HD display, you can't go wrong at all with this monitor, that's for sure.
The Design Sells Itself
---
If the specs behind this monitor don't impress you then the design definitely should.
I personally really like the slick black design and you can tell that it was created with ease in mind. It's practically frameless and you are able to tilt/rotate how you see fit, it's just an overall awesome design.
There is also a 178 degree viewing angle on it so if you have it set up on a nice table then you'll be able to view it basically from wherever you're at in the room. I love monitors that have this feature because whenever I'm showing friends/family something on the monitor then I can be sure that they will be able to see it just fine!
There aren't many monitors at this price point, with a black design like this, that have an edge-to-edge, frameless screen with a bezel thickness of only 0.8mm. At its thinnest point, the VX279Q is 17.5mm.
Asus not only delivers on the technology side of things, but for the luxury side as well. All of their monitor designs are designed with the audience in mind, they've always made some of the greatest PC monitors, especially when it comes to PC gaming standards for monitor screens.
If you are looking for something that looks extremely expensive but in reality it's not to that extreme of expense then this is definitely the right monitor for ya! I'd seriously have to say that this monitor is worth more than its current price point and I'm pretty sure that as time goes on, this monitor will get cheaper and cheaper! 🙂
Best Part About This Monitor, Exclusive Feature
---
Not only is the latest tech and design almost built to perfection but this monitor comes with a specific feature exclusive to it, and for anyone out there that prints anything, especially for graphic designers, then this is a huge feature for you. 🙂
The QuickFit Virtual Scale feature allows you to see the exact printing size of something with a hotkey that is right on the monitor. This is great because it will show you the size of the paper and such but you'll also be able to get an idea of the quality behind the photo/design it is that you print out.
The supporting formats for this feature are of the most popular print out sizes out there, at least in my opinion they are.
Here they are:
Document: A4, Letter
Photo: 8"x10", 5"x7", 4"x6", 3"x5", 2"x2"
Grid: Alignment
There is a picture to the right that gives you a visual example of these formats as well.
For any graphic designer out there or if you find yourself printing out some smaller poster designs for yourself or different photo sizes for printing family photos and such then this monitor will benefit you ten fold. There's nothing else out there that has this same exact feature so the value goes up for a proprietary feature.
Don't Worry About Getting Speakers
---
Another great part about this monitor is that you don't need to worry about buying any speakers, unless you prefer some sort of surround sound system or higher powered speakers. But the default speakers work great!
These are built-in stereo speakers that are actually at a pretty good volume level, even at max volume the sound does not get distorted. They can go up to a 1.5 watts per channel, and there are two speakers included inside of the monitor.
This is good because not everyone is going to have the budget nor sometimes the room to fit computer speakers with their PC as a whole. This way if you actually would rather want some external speakers you can save some money for a while and just use the speakers that are inside of the monitor!
One last point that I should mention is that this monitor only takes HDMI, no DVI or VGA.
I personally use DVI, but there's really no difference in image quality when you compare DVI to HDMI. If you need an HDMI cord then I'd highly suggest taking a look at this one on Amazon because it's for a very low price and it's going to give you an optimal HDMI experience with this monitor.
You Can Use Your Mobile Device With It
---
For those of you that use Android phones, you're most likely in luck for another cool feature with this monitor.
Most recent Samsung, Sony, HTC or LG type of phones are going to be able to link of their mobile device with this display, and it shows it in the same, beautiful HD screen that it would for anything else.
You can also connect it with some Blu-Ray players, DVD players and set-top boxes if you deemed it necessary! This monitor kind of has it all, it's definitely worth the purchase cost.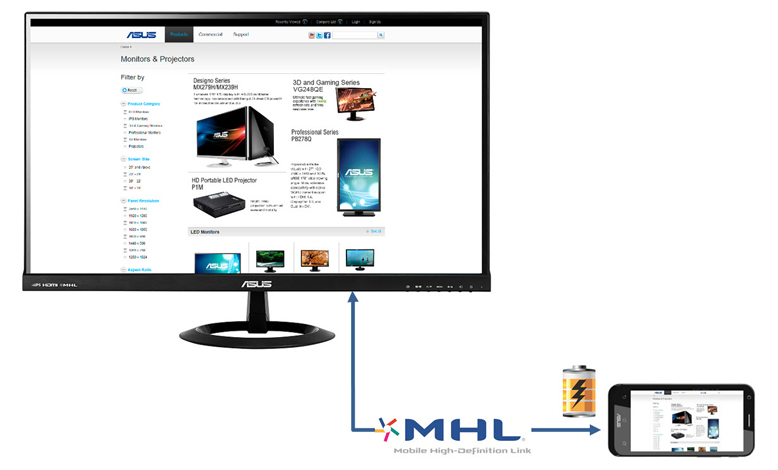 This would basically be a pretty sweet "anything" monitor, ready and capable for anything you throw at it.
To Conclude
---
All in all, this is a great monitor for many, many difference uses.
For the gamer, the graphic designer, the avid mobile user and anyone else who enjoys a great HD display to be viewed from different angles. As I said before, this could be used for multiple different things!
So what did you guys think of my Asus VX279Q review? Are you going to be picking this monitor up for yourself?
Let me know in the comments area below! 🙂
Hey there! 👋 I'm Colton, founder of PC Builds On A Budget.
Whether you need help putting your PC together, finding a great pre-built rig, or want some help finding awesome peripherals – I've got you covered!
I share my experiences of anything and everything related to gaming PCs with you here. 👍