Last Updated on January 8, 2018
It's time to review the Cooler Master Storm Devastator II gaming keyboard and mouse combo because it's a popular pick on Amazon right now and for good reason!
I've written a review on the previous generation of this combination and have recommended it with all of the PC builds that I have here on the site but now that the price of this combo makes more sense and it's the more "upgraded" version I figured that it'd be a good time to switch over to this combo instead!
With that, let's get to the review.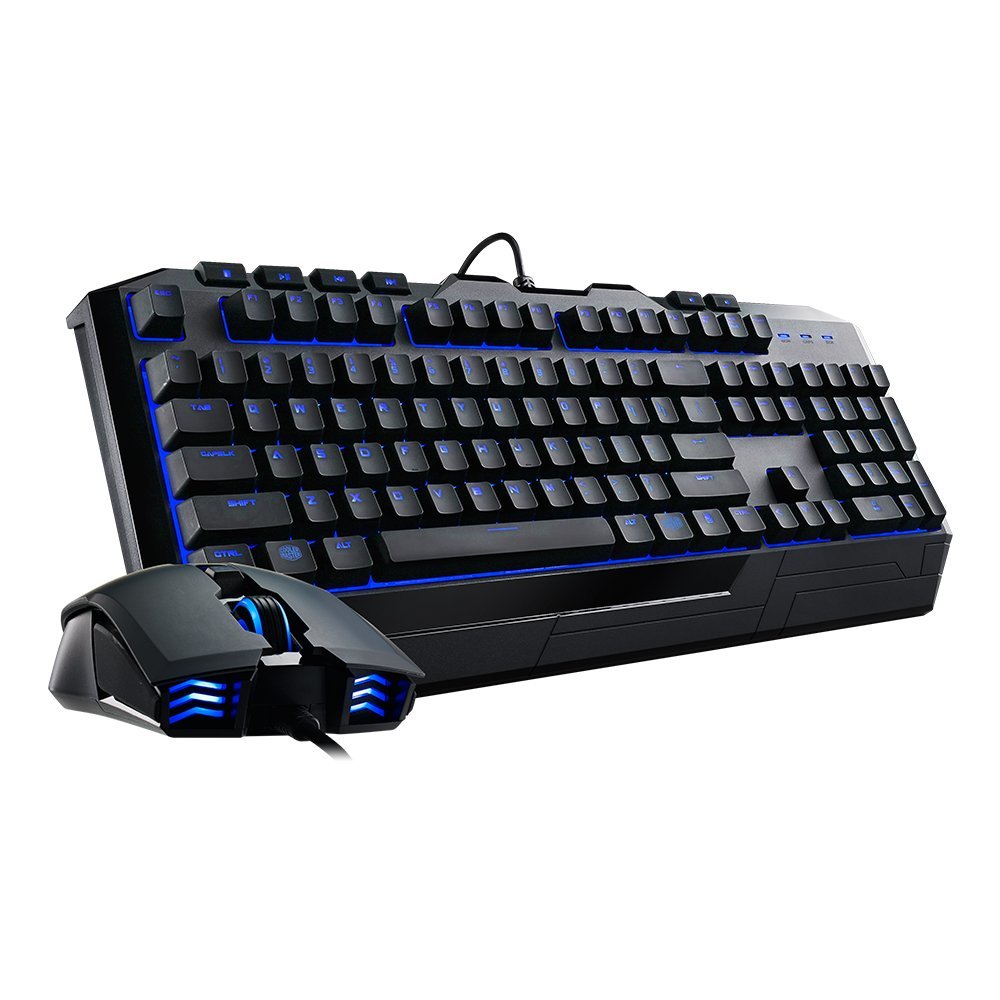 Product: Cooler Master Devastator II LED Gaming Keyboard & Mouse Combo
Price: $29.99 or $39.99
Cheapest Place To Buy: Amazon.com
Warranty: 2 Years for around $2
My Rating: 7 out of 10
CM Storm Devastator II Keyboard
---
The main "kicker" about the keyboard in this combo is that it has backlighting. Most backlit gaming keyboards you'd fine online would cost about this same amount just for the keyboard alone.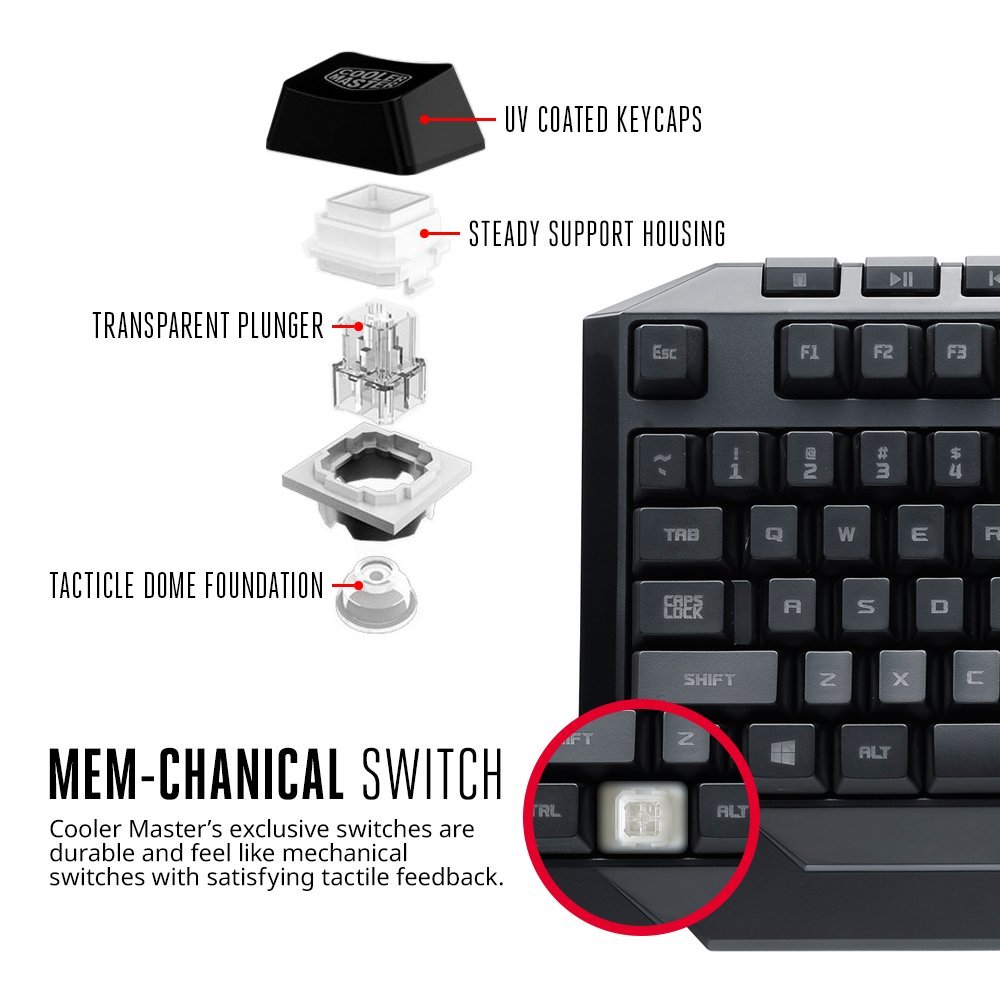 I could never go back to having a keyboard that doesn't have back lighting options. If you game in the dark at all then you also feel the same, there's no way you'd ever want a keyboard that doesn't light the way for whatever keys you need to be pressing.
Another thing to look at with this keyboard is that it has Cooler Master's exclusive switches with the keys.
They feel like mechanical switches, they're super durable and they all have great feedback.
All of the keys are laser-etched which is the best way of putting labels on keys if a company is looking to not have the labels fade over time. These keys won't be fading at all, or at least for an extremely long time.
Speaking of keys, there are also all of the standard multi-media keys you'd need to control anything related to your media applications. From being able to control the volume, pausing/playing songs to skipping to the next track – you'll be able to do all of it.
You'll also be able to customize the keys with key caps! Many people like to make WASD look different from the rest of the keys for looks and for familiarity when you try to look for them.
These keys are also Cherry MX compatible. If you'd like to read more on Cherry MX switches then I'd suggest taking a look at this post from The Keyboard Company, it's a very informative post! There are many different types of Cherry MX keys so it's awesome that they're compatible with the keyboard.
CM Storm Devastator II Mouse
---
Now let's talk about the mouse that comes in the bundle.
With this mouse you'll be able to switch to different DPI settings, have a precise optical experience with the sensor, cool lighting and a grip that actually feels good.
You'll be able to switch between 1000/1600/2000 DPI simply by using the DPI switch located just under the scroll wheel. This is nice when you want to change your sensitivity depending on which game you are playing.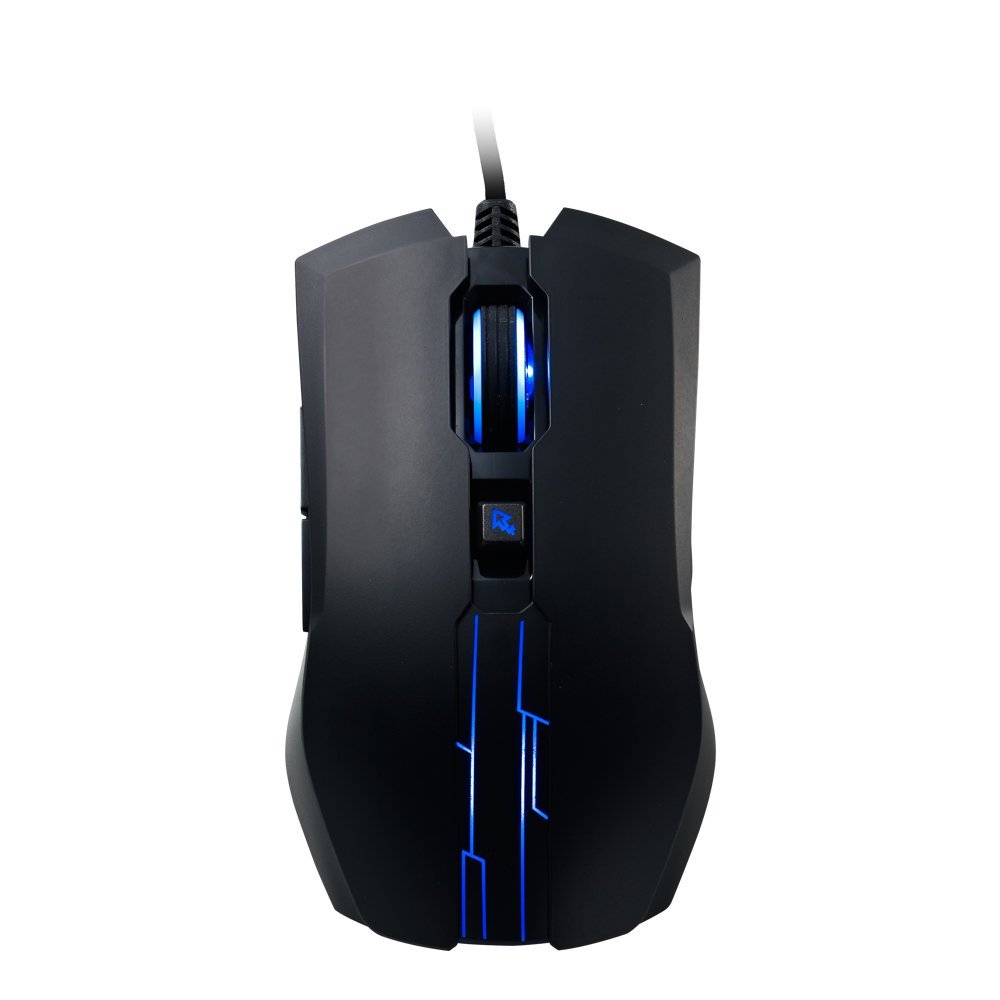 Many people believe that a good gaming mouse has to have 16000 max DPI but
that's just not the truth.
DPI stands for dots per inch and these settings are perfect for 1080p gaming which is the standard for most PC gamers today.
Now if you were starting out on a 1440p/4K resolution screen then you'd want to consider getting a mouse with higher DPI settings but there is no need to get a mouse that has an insanely high max DPI such as 16000 if you're gaming at 1080p. At that point it becomes overkill.
1600 DPI is really the go to setting for 1080p because moving 1600 dots per inch feels like it's the sweet spot for that resolution, many would agree.
Anything higher than that and you'll start getting the mouse to move crazy fast but everyone has their taste and there is also always the in-game sensitivity settings to mess around with.
In my opinion, an optical sensor mouse is the best type of mouse for gaming at 1080p. This mouse uses an optical sensor. Most mice that use optical sensors are typically ranged at the same DPI range that this mouse has so it's really just a good all-round mouse for 1080p.
Another important aspect of a gaming mouse is how well the grip is made. It sucks to have your hand slip a bit while gripping the sides of the mouse so a good mouse designer would know to include rubber grips that are made of high quality.
That's exactly what this mouse has. The side grips are made of a very solid rubber material that way you can grip and control it with ease. It goes very well with its ergonomic design which suits left or right handed people as well!
Different Color Options Are Nice
---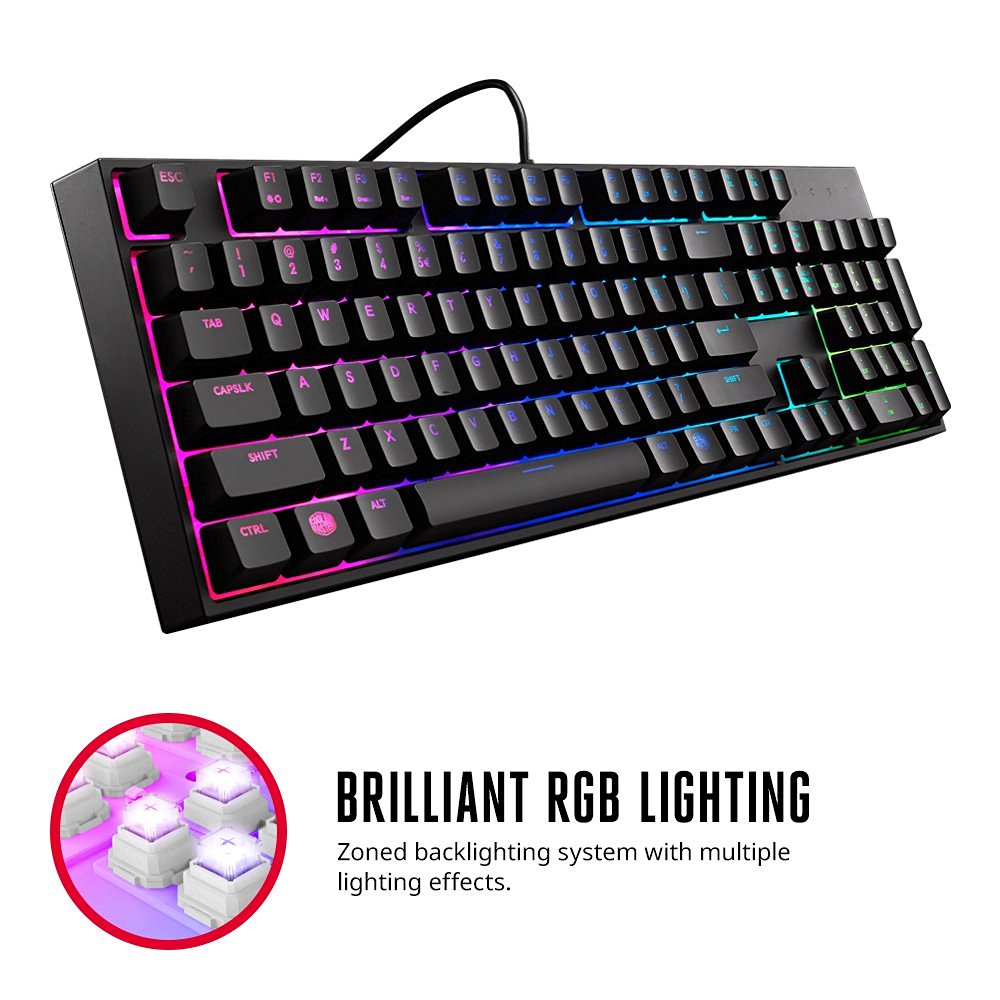 I'm big into cool looking peripherals and what not with my gaming PC. There's just something about having a bunch of awesome colors lighting up while gaming or showing off my rig – I love it!
There are a few color options available with this bundle. You can go with blue, green or red and then there is another option where you have a RGB color option meaning that it'll give you a wide spectrum of colors.
You'll have to pay a good bit more for the RGB option but it comes with a bunch of different lighting options – it's great for when you want to show off some cool lighting with friend & family.
I don't have this specific bundle but I do have a keyboard that has multiple colors. I have only received comments about how cool the keyboard looks with different colors and the occasional "That's the coolest keyboard I've ever seen!" will come along.
Honestly though, I'd only recommend the RGB option if you're really into LED lighting like I am and if you want to show off your stuff. For $30 more I think it's worth getting for those that are into it.
To Conclude
---
Don't take my word for it, there are plenty of people that have this bundle that only have good things to say about it.
There are plenty of thorough reviews that have included pictures and their overall experience over on Amazon so if you're interested in getting this combo then you should definitely check them out!
So, are you going to be picking this bundle up?
What is your favorite part about it?
Let me know in the comments below! 😀
Hey there! 👋 I'm Colton, founder of PC Builds On A Budget.
Whether you need help putting your PC together, finding a great pre-built rig, or want some help finding awesome peripherals – I've got you covered!
I share my experiences of anything and everything related to gaming PCs with you here. 👍