Last Updated on October 7, 2022
CyberPowerPC released a newer model gaming desktop so I figured that it was time to give the CyberPowerPC GXiVR8060A11 a proper review.
It has been quite a journey with gaming hardware supply not being able to keep up with the high demand… Pre-built PCs have been on the rise because of the recent shortages, especially with graphics cards.
Gone are the days (for now) of being able to build your own PC for a decent price point. With how the market is today, pre-built PCs are the only way to go when it comes to finding a gaming rig that has good performance for a fair price.
In this post, we will jump into the specs involved with CyberPowerPC's GXiVR8060A11 gaming PC and narrow down the overall level of gaming performance that this rig is capable of.
With that, let's get to the review.
Product: CyberPowerPC Gamer Xtreme GXiVR8060A11 Gaming PC
Recommended Price: Under $1,300
Cheapest Place To Buy: Amazon.com
Warranty: 1 Year (More info)
My Rating: See below!
CyberPowerPC Is A Dominant PC Gaming Brand
---
CyberPowerPC has been around for a long while now, founded in 1998. They create high-quality pre-built PCs as well as standard peripherals to go with them.
They have been slowly and surely upgrading their pre-built systems while the current hardware shortage still continues to be a problem for those of us that have been trying to build our own gaming rig.
There are a plethora of available options for pre-builts all-around, and CyberPowerPC builds take up a large majority of those options with major retailers.
Most of their pre-built rigs follow suit on ensuring that the hardware is a good match for today's demanding titles, that the build itself can be upgraded in the future, and that it isn't filled up with a bunch of bloatware.
The main focus of having this overview of the GXiVR8060A11 desktop is to make sure that it has everything you need for gaming today as well as far into the future!
Main Features
---
Before getting into the nitty-gritty of the hardware specs involved with this rig, I wanted to share the main features of the PC itself to help you get an idea of what this PC has to offer as a whole.
It has plenty of connectivity, it has a tempered side glass panel to show off the interior of the build, the fans inside have custom RGB lighting, it comes with a CyberPowerPC gaming mouse/keyboard combo, and it comes with Windows 11 pre-installed.
This PC has six USB 3.1 ports and two USB 2.0 ports. Two of the USB 3.1 ports are at the front of the PC while the others are in the back from the motherboard. That's also where the two USB 2.0 ports are located at.
It's nice to see that USB 3.1 is used at the front of the case – with some other pre-built rigs, you'd see USB 2.0 being used at the front. USB 3.1 has much faster transfer speeds and is, in general, just better to use than USB 2.0.
The case design is great, it has a smooth tempered glass side panel which shows off the entire interior of the PC. The front mesh design is a mesh pattern resembling 3D boxes which not only looks cool but also helps to provide a great deal of airflow coming in from the front of the PC.
Combine that with the three front case fans to pull in a bunch of air and the exhaust fan to boot… This PC won't have any problems with staying cool.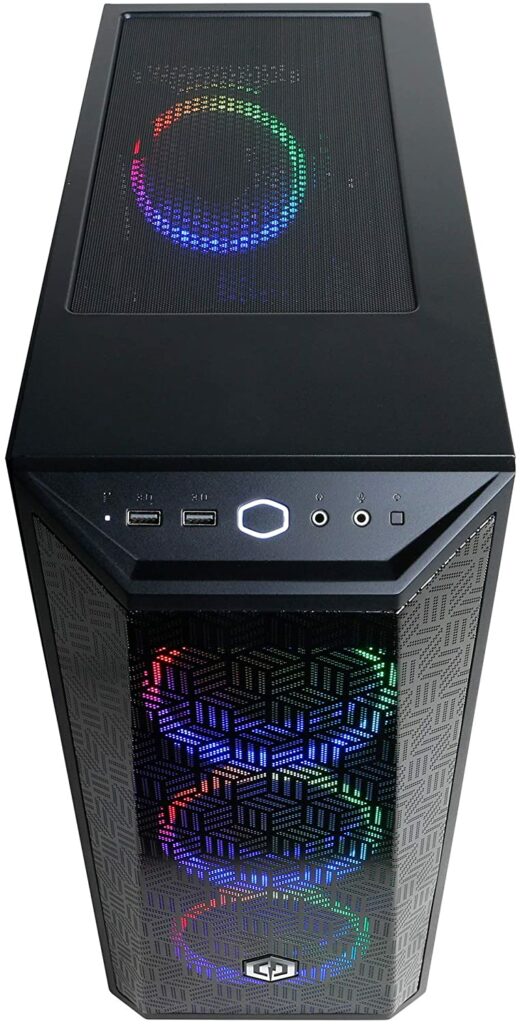 If you deemed it necessary, in the future, you could add more fans to the top portion of the case. This would be for further aesthetic, but extra fan mounting options never hurts to have.
The keyboard and mouse that the build comes with is are standard models from CyberPowerPC. It seems that they've updated their keyboard which has LED backlighting and a volume wheel in the corner of the keyboard so it has everything you need in a basic keyboard.
As far as the mouse that is included, it's a standard gaming mouse that can switch between seven different color modes as well as be able to switch between different DPI modes.
The mouse isn't something that you'll be using for the long haul. It's a very basic mouse which you should look into replacing as soon as you're able to. It doesn't have nearly as good of a sensor and accessibility options that other gaming mice have.
Windows 11 Home will come pre-installed with this rig and there will not be extra bloatware installed. Some of the other pre-built PC companies strike a deal with different anti-virus programs or other apps to come pre-installed to the rig, but CyberPowerPC doesn't focus on that.
It's great to see the newest version of Windows being installed into the new PCs! The minimum requirements are pretty beefy, so it's good knowing that CyberPowerPC is buckling down on having the newest hardware to have something that can run the OS smoothly.
But… can it run games smoothly?
Let's dive into the actual hardware going on with this rig and get a good idea of what you should expect for overall gaming performance.
CyberPowerPC GXiVR8060A11 Gaming Performance
---
The bulk of determining how well a PC is able to run any specific game is from the processor and video card combination used together.
This PC uses an Intel Core i5-11400F 2.6GHz processor and a GeForce RTX 2060 6GB graphics card.
The RTX 2060 video card from Nvidia packs a powerful punch and when combined with Intel's 11th gen i5 processor (Tiger Lake), this rig is able to do well when it comes to game performance.
Let's take a look at the graphics card first, how it performs overall, and if it's the kind of card you need for the games you're planning on playing with this PC.
Graphics Card Performance
How well a PC can run a game and the level of graphical detail mainly comes from the graphics card. Today's AAA titles are very demanding when it comes to the performance of the GPU.
With an RTX 2060 6GB card, although it's not the absolute latest and greatest from Nvidia, it's just the previous generation from their next-gen series of cards.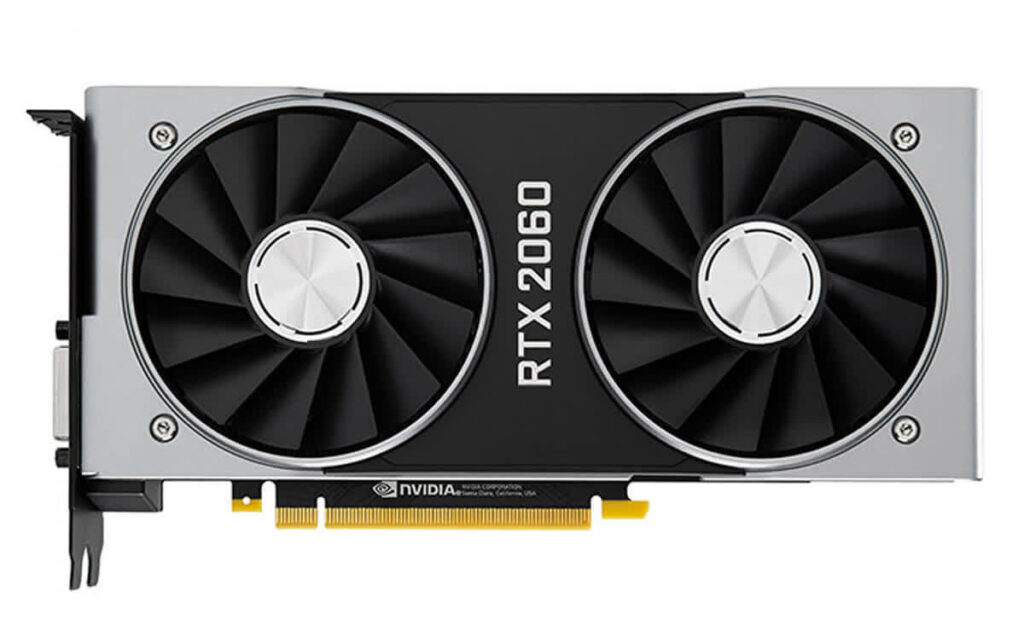 RTX cards are able to utilize the ray-tracing tech in games, which is essentially being able to have highly detailed reflective surfaces in games (further graphical reactions to lighting, shadows, reflections, etc.), and it also has quite a bit going on inside to be able to reach higher frame rates.
As with almost any pre-built that is on the market today, you aren't going to be able to know the exact brand of RTX 2060 that the PC is going to have. This is due to how the hardware market is today – CyberPowerPC is going to be using whatever they have available at the time that the PC was put together.
With that said, you will still be able to get an idea of a 6GB 2060 card by looking at performance comparison charts and how well it performs on specific games through gameplay videos.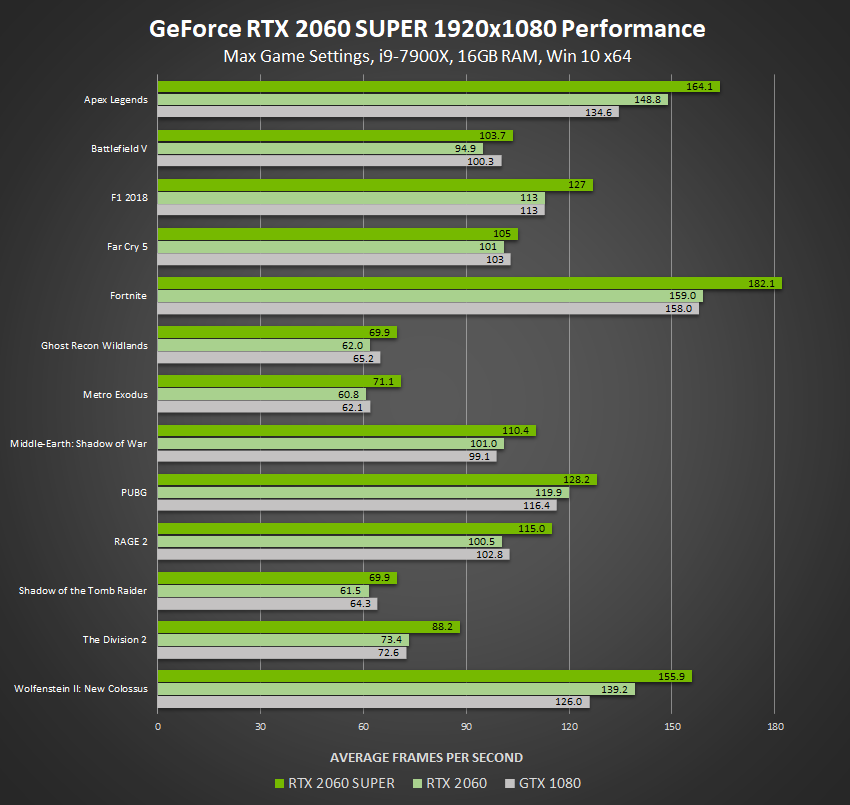 Performance for different, specific games will also come down to how well a certain title is optimized during development. If you have a well-optimized game, like Fortnite for example, then you're going to be able to have a much higher level of performance across the board for that game.
For a newer title such as Halo Infinite's multiplayer – you can expect to have over 100 FPS on the lower settings while still being able to manage 60+ FPS at 1080p with some other tweaked settings.
You'll want to dive into different performance showcases if you want to know about specific games. This video does a great job at showing how well the RTX 2060 performs in several titles. Keep in mind, that 10-20 or so frames are lost when the performance is being shown through video form.
In all, the 2060 is a great card that's able to utilize Nvidia's newest graphics tech and it's able to handle its own when it comes to 1080p gaming performance.
A couple of years ago you'd be able to build your own rig using a 2060 and spend less than $1,000 on the entire build – but those days are gone and they're seemingly not coming back for a long while yet.
Now let's take a look at the processing power going on with this rig and then we'll go over the other hardware to see if the price point is justified for this rig.
Processing Power
CyberPowerPC is using the 11th generation of Intel processors, Tiger Lake, in this PC. It's the Intel Core i5-11400F 2.6GHz processor.
In the CPU realm, things have sort of "flip-flopped". AMD now holds the title for having some of the best performing CPUs on the market while Intel has released some newer generations that are cheaper but still have more than enough performance to get the job done.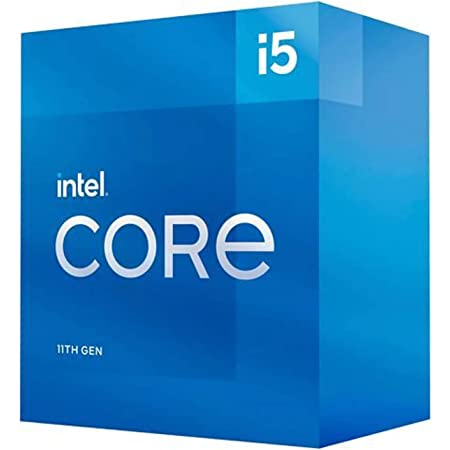 With the i5-11440F specifically, it's more than capable of running today's titles and is a considerable match for the RTX 2060 graphics card.
It's a six-core, twelve-thread processor running at a base frequency of 2.6GHz. Intel includes features such as HyperThreading and Turbo Boost with this CPU to boost its frequency if you deemed it necessary and HyperThreading helps significantly with game performance whereas HyperThreading used in an i7 processor would be a bit overkill.
Processors are responsible for calculating things like how complex AI can be in a game, specific commands prompted to the game, etc. With how well this handles performance, it'll have no problems at all keeping up with modern games today and for some years to come.
In a nutshell, it comes down to if the CPU is powerful enough to work well with the GPU – and this one is more than enough to handle whatever you're going to throw at it.
In terms of encoding videos and streaming platforms – it's definitely good enough for content creation. Compared to an i7 in the same gen, it'll obviously not be able to render as fast for heavy-processing dependant tasks, but this PC is more aimed at how well it's going to run today's games.
Now let's look at all of the other hardware going on in the build and conclude whether or not this PC has a good price to performance ratio!
Other Important Hardware
---
As far as gaming performance is measured, it mainly comes down to the GPU and CPU working together to be able to handle everything going on in any specific game.
But other factors such as how much memory, storage, and the future upgrading potential of the PC – that comes down to the RAM, hard drive space, and the type of motherboard that the rig uses.
It's important for any PC to have sufficient hardware across the board to be able to store everything, keep up with multi-tasking, and not be blocked by a specific chipset with the board – let's go over all of that.
RAM
The GXiVR8060A11 has 8GB of DDR4 RAM. It's with a single stick, it is not using dual-channel RAM totaling 8GB.
This is a good and a bad thing.
The good thing is, you will have room to add more RAM whenever you think it's time to add more RAM to the PC. There are four total RAM slots with the board, so you'll be able to add plenty of more RAM in the future.
The bad thing is, 8GB of RAM really is the absolute bare minimum, if even the minimum for some newer games, to be running things smoothly.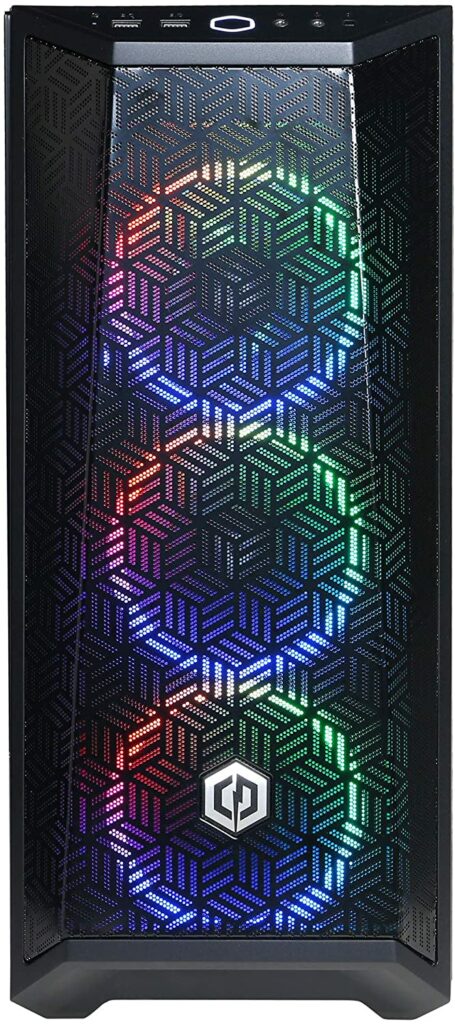 RAM is responsible for handling all of the background information going on while running different programs at the same time on your PC.
For example, many folks have a browser open, they have Discord open, and they have a high-demanding title being played all at the same time.
For all of that software to run right and at the same time, it takes a good amount of RAM. Today, some of the newest, higher-demanding titles have a higher minimum than 8GB of RAM.
As for the exact type of RAM being used, it's the same story with the GPU. CyberPowerPC is likely using whatever RAM they have available at the time of putting the rig together. So it's hard to tell exactly which brand/model it uses…
If you get this PC and decide to put more RAM in, it's always best to make sure it's the same model that you're putting in – otherwise you could run into compatibility issues down the road.
Storage
For storage, this rig has a 500GB NVMe solid-state drive. SSDs are much faster than HDDs and they have become the industry standard for today's PCs.
Although 500GB may or may not be enough room, depending on the person, it's still plenty of room to start out with. It comes down to which games that you want to be installed at the same time.
Some games take up more than 100GB for a single game, so you'll have to manage this storage wisely if you want to always have room.
You always have the option of adding another SSD or a side HDD to the build if you end up needing more room in the future, but as is, 500GB should be enough to get all of your favorite titles installed along with other software/files.
Motherboard
A B560 motherboard is used here, which has an LGA 1200 socket.
It's hard telling the exact model that is usually used with this PC, but it's certain that it will come down to availability like with the other parts.
With an LGA 1200 socket, you will be able to upgrade the CPU to an 11th gen i7 CPU if you ever deemed it necessary to do so, but it will not be compatible with Intel's 12th gen processors.
If you do end up deciding to upgrade the CPU after a while, whether that be for better video rendering performance or for other processor-heavy tasks, then be sure to get a model that isn't able to be overclocked – or more simply, get an upgrade that doesn't have the -K suffix attached to it.
B560 motherboards aren't able to overclock CPUs so it'd be a waste of money to upgrade to a CPU that's able to be overclocked.
With that said, the i5-11400F would not need to be upgraded for a long while if high levels of game performance is what you're looking for.
It's also a mATX board, so there isn't much room for adding network cards or other add-ons. This will depend on the exact model of the board that comes with.
Conclusion
---
This marks the end of the CyberPowerPC Gamer Xtreme GXiVR8060A11 review.
Hopefully, after reading through this review, you've got a good handle on what it is that you're getting with this rig.
Factoring in all of the hardware involved… This PC is mostly worth the price. It'd be better priced at just above the $1,000 range, so aim for that price if you decide to move forward with it.
PC hardware supply has been on a halt, so pre-built PCs like this one are perfect for those that want high performance in games without having to shell out a lot more for each component separately.
Although 8GB of RAM isn't going to cut it for the long haul, you can always add more to the PC whenever the time comes that you want better performance for multi-tasking and RAM heavy games.
Be sure to check out some other reviews on Amazon as well, this PC has risen in popularity so there is more perspective there as well!
So, are you going to move forward with the GXiVR8060A11 PC?
What are your favorite parts about it? Will 8GB of RAM suffice for you to start out?
Let me know in the comments below! 😀
CyberPowerPC GXiVR8060A11 Gaming PC
Under $1,300
1080p Gaming Performance
4.3/5
1440p Gaming Performance
3.3/5
Power Per Dollar Spent
3.8/5
Pros
Plenty of fans
Good case design, optimized for cooling
Doesn't come with bloatware
Cons
Only comes with 8GB RAM
B560 board will not be compatible with 12th gen Intel CPUs
mATX board doesn't have much room for add-ons
Hey there! 👋 I'm Colton, founder of PC Builds On A Budget.
Whether you need help putting your PC together, finding a great pre-built rig, or want some help finding awesome peripherals – I've got you covered!
I share my experiences of anything and everything related to gaming PCs with you here. 👍