Last Updated on May 1, 2017
It's time to give the iBUYPOWER AM002i gaming PC a review since it's a big seller on Amazon right now and it's good to know if it's worth the price you pay.
For the most part, doing a build of your own will save you a lot more money in comparison to the pre-built PCs that are currently on the market and it's a lot easier to do than you'd think.
We'll be looking at the hardware specs and seeing if this one is worth it!
With that, let's get to the review.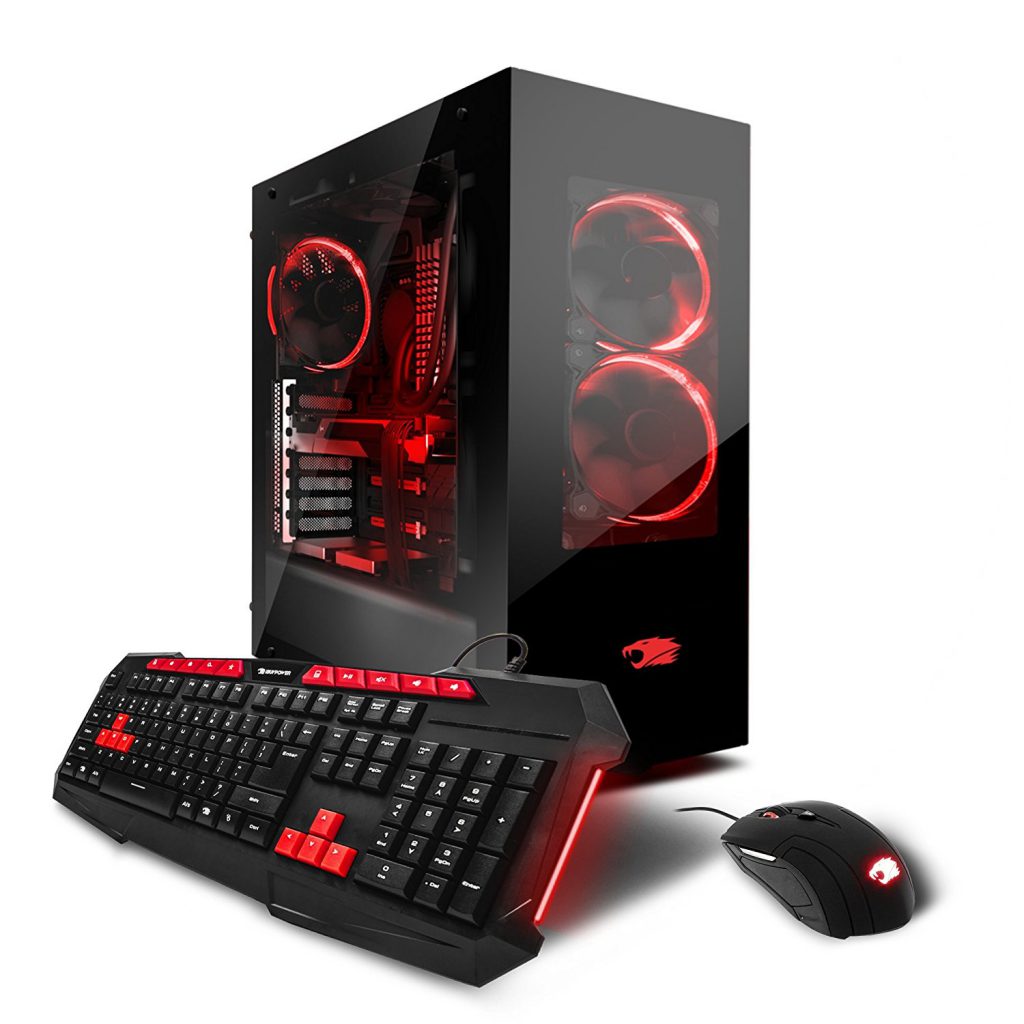 Product: iBUYPOWER AM002i Gaming PC
Price: $1,299.99
Cheapest Place To Buy: Amazon.com
Warranty: 1 Year
My Rating: 6.5 out of 10
The Processor And Video Card
---
The CPU and GPU are the most important pieces of hardware when you're looking at getting or building a gaming PC. Most games depend more on the graphics card more than the processor but it's important to make sure that the processor is going to be up to the test.
This PC has an Intel Core i7-7700 for the CPU and for some reason it has a liquid cooler to go with. I'm not quite sure why a liquid cooler is included with a processor that isn't able to be overclocked…
Maybe it's because the other variations of this desktop has CPUs that are able to be overclocked and they simply kept it with this version just because.
An i7-7700 is a great CPU, especially when you're looking into content creation such as streaming or video editing. That's what the i7 tier of Intel processors are meant for – for those that are doing multi-threaded tasks with their CPU.
If you plan on using this PC strictly for gaming then there really isn't any significant benefit using an i7 or an i5. You might get 1 or 2 more frames per second but that's about it. They basically have the same performance in terms of gaming.
With that, it's not like it's not going to be a good processor for gaming. You get the best of both worlds with an i7 if you're considering content creation/multi-threaded tasks with your computer.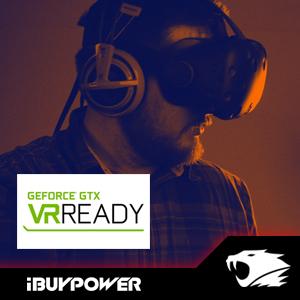 For a graphics card this PC uses an 8GB nVidia GTX 1070 which is the ideal GPU to go with when looking at PCs around this price point.
A 1070 is a beast of a card. It's overkill when you're looking at only gaming at a 1080p resolution, this card is more ideal for 1440p gaming. At a 4K resolution you'll be turning down some graphics settings but it's still going to be a playable experience.
It's also an ideal card when looking at virtual reality gaming. This is also where a good processor comes in. VR requires a pretty beefy system to run and these specs check out when looking at what's needed in that realm.
As far as the future, that's what the intention is behind this PC. These specs are what will be required for the future of PC gaming not just for VR but for overall games that'll be coming out in the years ahead.
An i7 combined with a GTX 1070 is very future-proof, anything like a GTX 1080 or what not isn't necessary right now. Hardware like that is more for those of you that are extremely into 4K gaming and/or heavy content creation.
Again, the processor and video card are the most important pieces of hardware when looking into a gaming PC but that doesn't mean that the other specs aren't important. Let's take a look at what else this has to offer.
Other Important Specs
---
RAM, hard drive space, a solid state drive, a wifi adapter, Windows 10, a keyboard and a mouse… These are all of the other specs that'll be coming with this PC.
For RAM it'll come with 8GB of DDR4-2400 RAM. They decided to go with dual channel RAM meaning that there are two 4GB sticks installed to make a total of 8GB.
The performance difference between dual channel and using a single stick isn't anything that is entirely game changing but it's nice to know that's what iBUYPOWER decided to go with for this rig.
8GB is still the standard today for gaming. RAM helps with multi-tasking and if you have a heavily modded game. The more resources used with a certain task(s) the more RAM will be needed. Even in terms of VR gaming 8GB is more than enough.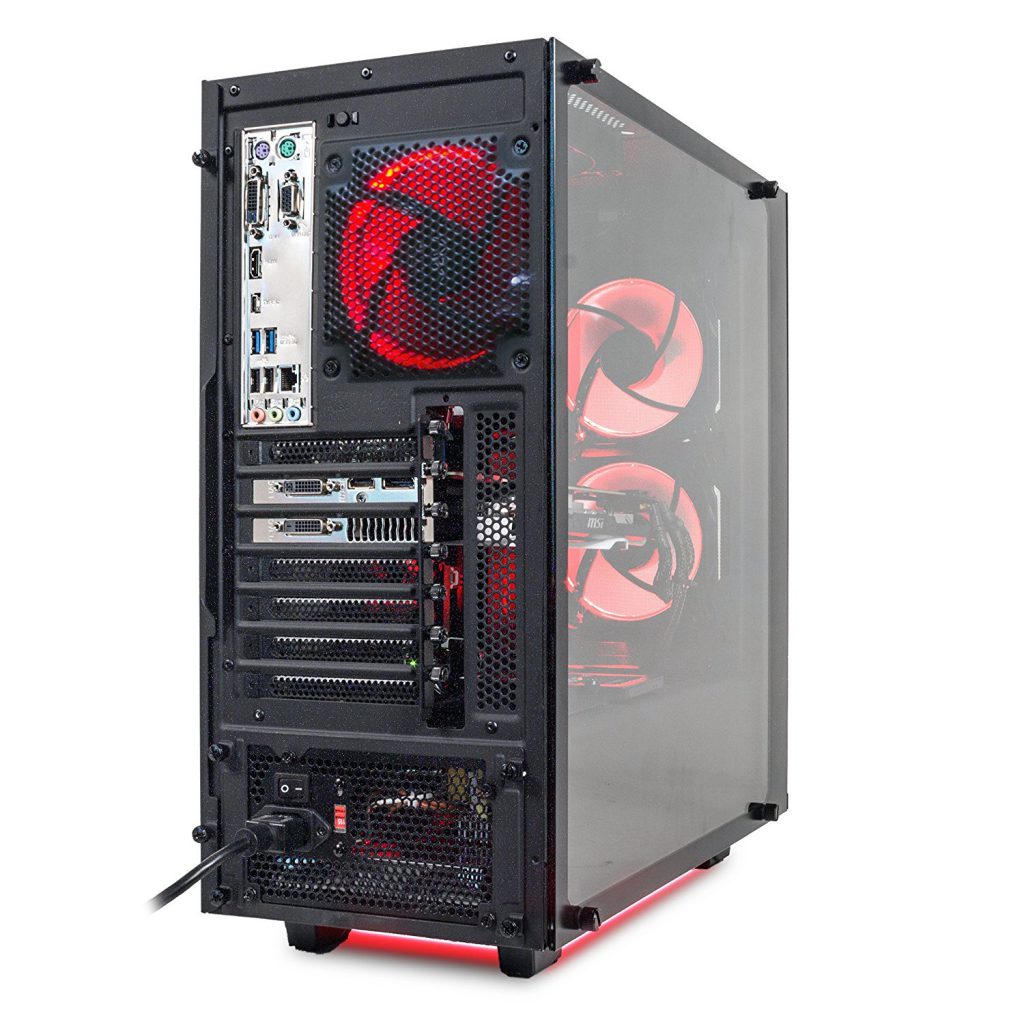 You'll be able to add in more RAM down the road whenever you deem it necessary, I would just make sure that you add in the same model and type of RAM if you do decide to add more.
I'm not sure exactly what brand of RAM they decided to use here, I'll update the post if I find out though!
For hard drive space it has a 1TB HDD and a 120GB SSD. This is pretty awesome because the operating system will be installed on the SSD making Windows, boot time and overall use a lot faster in comparison to only using a HDD for everything.
I've experienced the differences between the two when it comes to the speed and I've got to say that it's entirely worth having a SSD in your PC. SSDs are a lot faster than HDDs and there's going to be a bit of room mainly for programs with a 120GB one, maybe for a few games as well.
You'll see for yourself. Install a few of your favorite games, mainly multiplayer, and you'll load in a lot quicker. Same goes for programs as well!
A wireless network adapter is included though I'd recommend still going with a direct connection via an ethernet cable if you're wanting to optimize your connection, especially in-game.
Wifi is great and if you have a good router that you're relatively close to then wifi will be able to work fine but a direct connection with a cable is the most optimal way to go for sure.
Windows 10 comes pre-installed so no worries about having to purchase a key or anything like that. It'll be ready right out of the box for personalization and installing the necessary drivers and what not.
As I said above, it's nice to have your operating system installed to a solid state drive for faster boot times and faster overall use of the operating system. Everything is a lot smoother this way.
A keyboard and mouse is included and they're actually not that bad of quality this time around! Usually pre-built PCs have low quality peripherals that come with and they need replaced eventually if you're wanting to have higher quality gear.
However, the keyboard has multi-media keys and a nice quality with gaming in mind as well as having a mouse that has ambient lighting and a high enough DPI setting for 1080p at the least.
If you plan on gaming at a higher resolution then it's not going to be a bad idea to upgrade the mouse to something with higher DPI settings but for starters, it's not bad at all.
I'd also like to mention the quality of the case… it's top notch. It also comes with plenty of fans and I love the black/red look. A gaming PC for me needs to also look the part and this one definitely does that.
Should You Just Build Your Own?
---
This is the daunting question when it comes to pre-built gaming PCs and most people that are brand new to the PC gaming industry don't understand that most pre-built PCs are a complete rip off hence why it usually makes more sense to do a build of your own.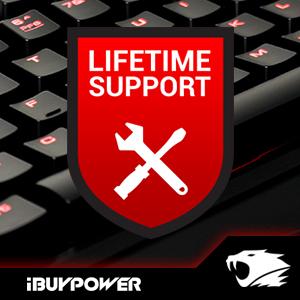 When it comes to this price point… you'd be able to have more powerful specs for sure. For $1,000 you could have a build with the same exact specs saving you around $300 which gives you plenty of room for buying a monitor, a keyboard and a mouse.
Then there's also the fact that you'll have lifetime tech support from getting this PC which is a plus for those that aren't super tech savvy. Different people will have different ideals when it comes to the value of this PC vs a build… it's up to you!
This is where you have to ask yourself how much it's worth getting a PC pre-built and ready versus building your own. It really isn't hard to learn how to build your own PC and I'd recommend going that route to get the most for your money while also learning something new!
I give this PC a 6.5 out of 10 simply because of the power per dollar spent here. It's not optimal and I get it because companies need to make a profit but you need to know the differences.
You can check out the $1,000 PC build guide that is here on the site if you're wanting to look into that, I recommend at least considering doing a build of your own.
You should also check out the reviews over at Amazon for a better idea of what to expect with this PC, it has extremely high ratings and is by no means a bad PC!
So, are you going to be picking up the iBUYPOWER AM002i desktop?
Or are you going to be looking into doing a build of your own?
Let me know in the comments below! 😀
Hey there! 👋 I'm Colton, founder of PC Builds On A Budget.
Whether you need help putting your PC together, finding a great pre-built rig, or want some help finding awesome peripherals – I've got you covered!
I share my experiences of anything and everything related to gaming PCs with you here. 👍