Last Updated on July 19, 2018
I'm no manufacturing and distributing expert – I don't know absolutely everything that is going on in the background when companies like AMD or Asus are planning their next innovation for the next great processor or new motherboards.
However, there's been a pattern with the PC gaming hardware industry where one major company will create an amazing new processor but there aren't boards that truly have full compatibility to go with. That's what I'd like to discuss with this post.

Hardware Takes A While To Match Up
---
When AMD released the Raven Ridge CPUs, such as the Ryzen 5 2400G, you couldn't get a lower priced motherboard that was compatible right out of the gate.
Even today there are times where I hear about some builders that can't use the board even though it states that they're "Ryzen 2000 series ready" right on the box. In some cases you need to get a loaner CPU from AMD to update the board and then ship the CPU back to AMD after you're done.
This is a hassle especially for those that are new to building. Not everyone that is interested in getting into the PC hardware market is going to know everything right away about compatibility and how to update the boards to where they're actually ready to go.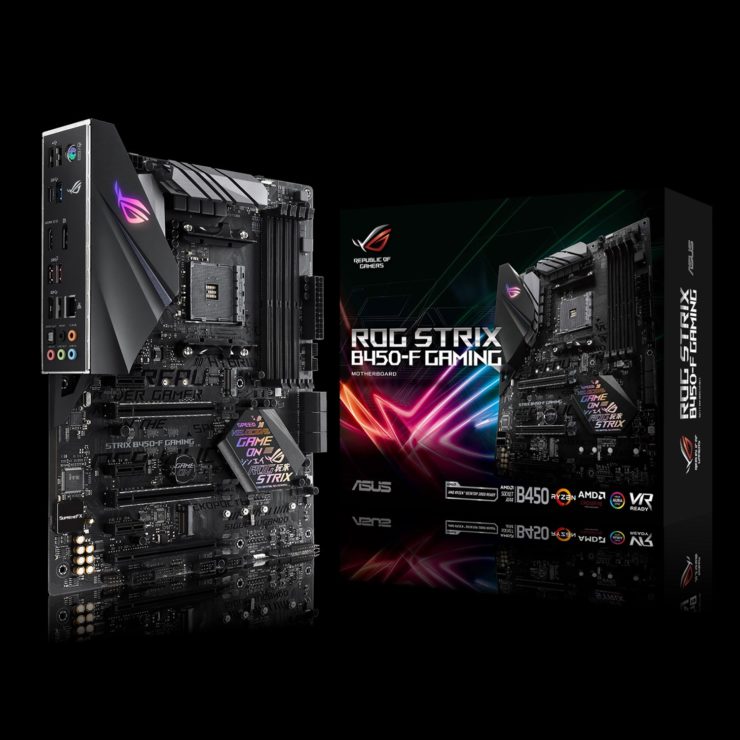 The most frustrating part is when a board is advertised as being ready for a new generation of processors yet it doesn't work as intended when it comes time to boot the PC.
I can understand a company wanting to innovate their technology and improve the performance of the future and nobody is entirely certain expect for these companies whether or not they communicate back and forth before releasing these new innovations.
It'd be amazing if there were affordable, entry-level boards that are 100% confirmed to work with Ryzen 2000 CPUs – right?
There are some boards that I share here where I've heard both sides.
Sometimes the boards are pre-updated and sometimes builders have had to go out of their way to get their board updated to be able to have compatibility with the CPU.
Today I saw that companies like ASRock, MSI, Asus and Gigabyte are working on releasing B450 boards very soon which is good news… But it's also late news. We should've had B450 boards months ago.
Just like any other new hardware releases, the pricing is probably going to shoot up a little bit and then after a month or so we should be seeing the actual pricing for the boards and it'll make getting the newest Ryzen CPUs easy and efficient.
With Innovation Comes Some Worry
---
In this industry it feels good to get the absolute top-notch hardware for whatever amount of cash you're willing to throw down on it.
But with new innovations right around the corner and no absolute confirmation on releases… Sometimes people wait too long for new hardware to release before even being able to enjoy the current level of performance that's available.
The opposite is also true – someone is going to be getting a GTX 1080 right before the rumored GTX 1180 releases and they'll miss out on a price drop and/or getting the absolute newest hardware release.

When I put a PC together or even with all of the different builds shared here, I always keep the future in mind. Who wouldn't want a gaming rig that can stand the test of time?
I currently use a GTX 1070 and an i7-7700k. Shortly after getting the 7700k, the 8700k released…  Personally, the performance difference isn't anything too crazy for me to care a whole lot.
But it sucks when new generations are constantly being updated to something new and at times even so new to where people that need to upgrade need to almost buy all new hardware such as better RAM and a new board.
Hopefully that won't happen for a long while, there is quite the gap in time between DDR3 RAM and DDR4 RAM and a similar gap of time before DDR5 would be nice. It always sucks having to buy a new board and RAM because of a necessary CPU upgrade.
I always say to get a build whenever you feel you're ready to have one. Don't get stuck into the trap of worrying when the next hardware release is going to happen to where you're always waiting but also be sure to research beforehand to see if a company has released any new info on new possible innovations.
Hopeful For More Consistency Down The Road
---
If motherboard releases were more consistent with the timelines of new processor releases and what not then it'd make a bunch of builders lives better.
We want the best of the best with however how much money we have available for a build while also being absolute certain that whatever piece of hardware we are combining with it is going to be compatible as it should be and as it's advertised to be.
If you haven't had a chance to check out some of the builds that are shared here on the site then I'd suggest checking out either the $500 PC build or the $1000 PC build depending on what kind of budget you're working with. There are also builds for everywhere in-between so be sure to browse around.
Compatibility and the best power per dollar spent is the overall goal with a build and in the future we will hopefully see a more transparent outlook on new hardware and their compatibility with one another.
So, are you going to be waiting until new GPUs get announced?
Or are you wanting to put a build together right now?
Let me know in the comments below! 😀
Hey there! 👋 I'm Colton, founder of PC Builds On A Budget.
Whether you need help putting your PC together, finding a great pre-built rig, or want some help finding awesome peripherals – I've got you covered!
I share my experiences of anything and everything related to gaming PCs with you here. 👍