Last Updated on January 7, 2017
It's high time for a review on the Sades A60 headset! Sades has many different headsets in their product line and the A60 definitely doesn't fail to deliver.
I included Sades on a recent list of my favorite gaming peripherals mainly because of how well their products perform for such a low price point. That's kind of a rare thing to find in the PC peripheral market, that's for sure.
With that, let's get to the review.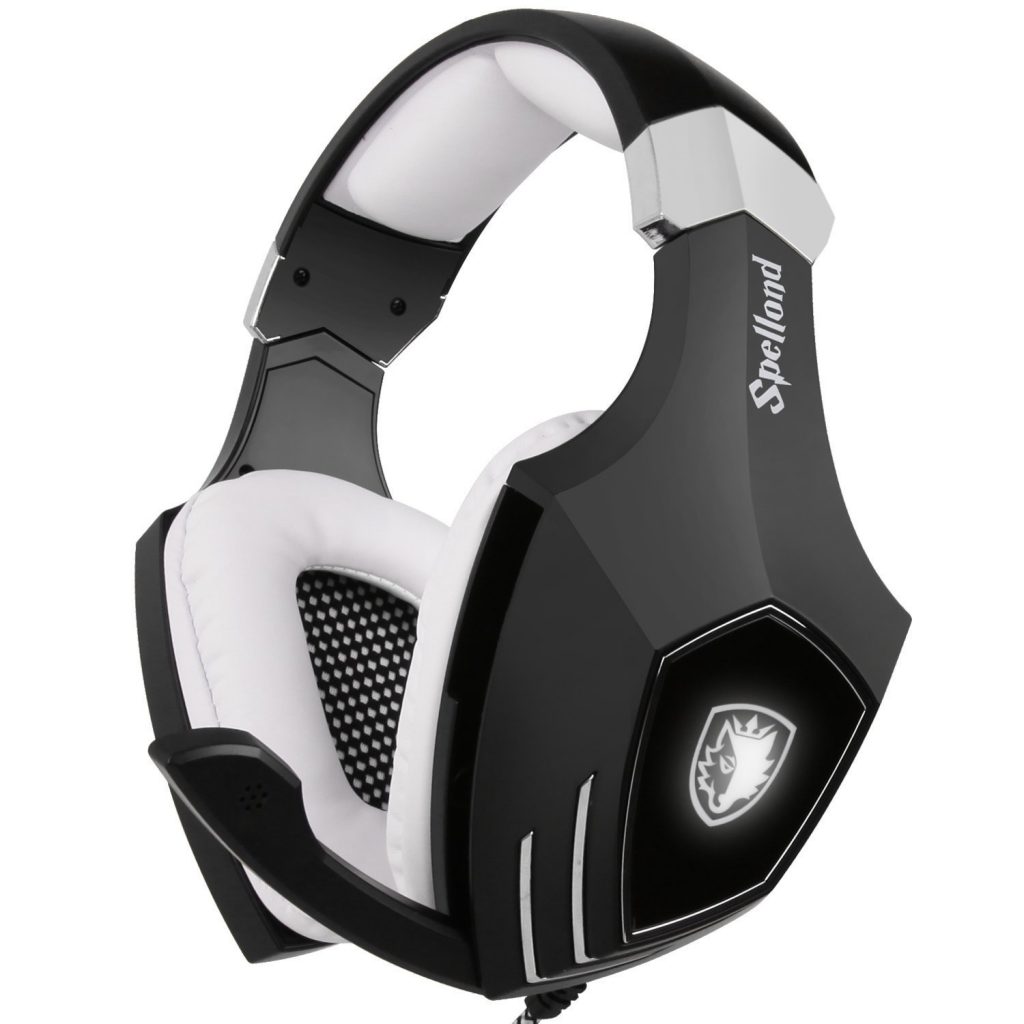 Product: Sades A60 Gaming Headset
Price: $29.99
Cheapest Place To Buy: Amazon.com
My Rating: 7 out of 10
Sades A60 Comfortability
---
This headset went through a new design for the ear cups for future designs of the headsets that Sades moves forward with. Just this last year, May 6th 2016 to be exact, is when these released on the market.
A new generation of PU leather is used with the ear cups. This type of leather is a material made with a split leather back combined with a layer of polyurethane. It has a softer feel in comparison to something like polyester.
Because of this material it reduces heat and sweat which is great for those of you that like to keep a headset on for longer periods of time.
Keep in mind that this headset is a bigger one.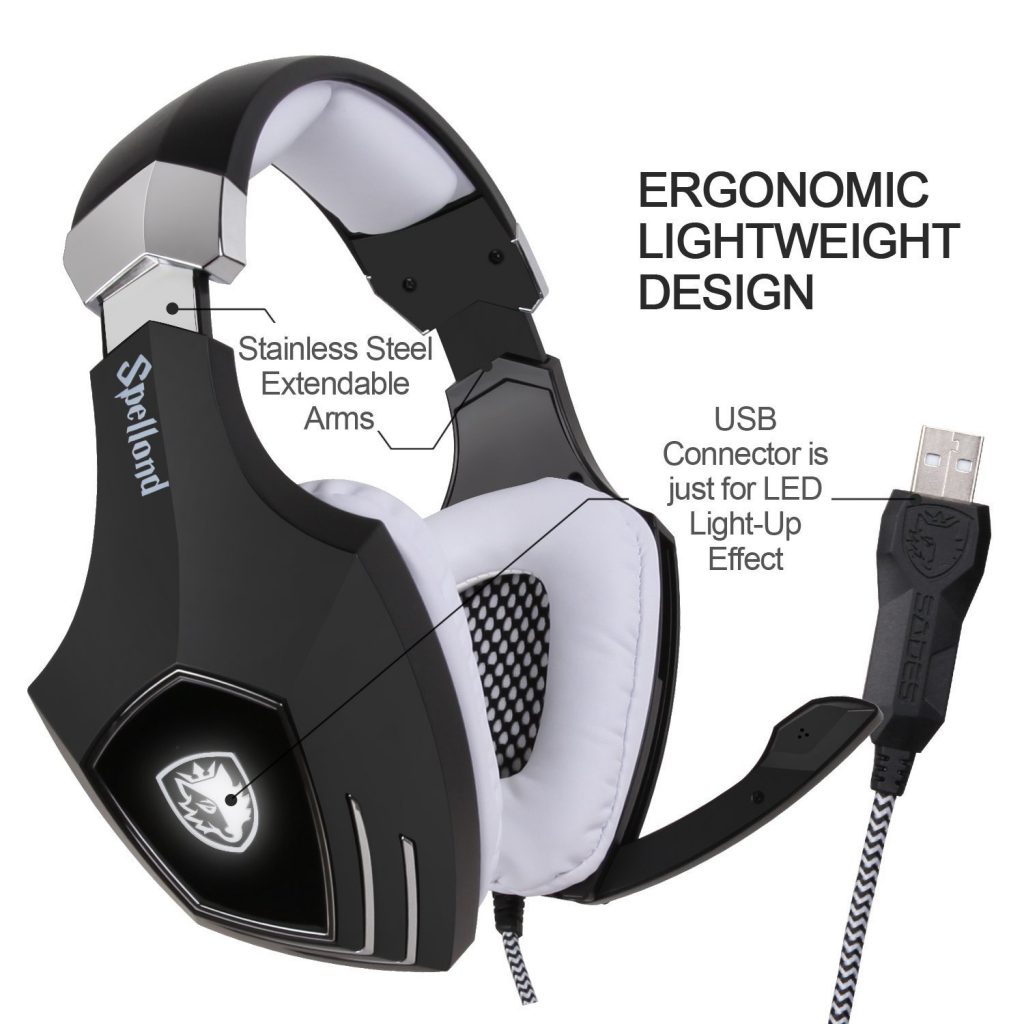 This also includes the size of the ear cups which is definitely a positive. There is quite a bit of noise cancelling addition because of this and it's always good to have noise cancelling.
It not only helps to hear what's going on in-game but that also keeps you tuned into the game for more focus.
This also doesn't mean that if you have a small head that it won't fit, you'll be able to adjust the size. The adjustment portion is made out of stainless steel which also says something about how durable the design is.
The ear cups are a bit bigger than your usual headset but it's one-size fits all. A toddler is the only "size" that I know wouldn't work well for.
With it being bigger you'd think that it'd be heavier but the opposite is actually true. Something about the material, it's actually a lot lighter weighted than what meets the eye.
Another crucial part when looking at the comfort behind a headset like this is how the mic sits.
Thankfully you'll be able to adjust where the mic sits making it easy to put where you need it. It's omnidirectional so it's easy to adjust where it goes.
Speaking of the mic, let's get into the quality behind the sound that comes from the mic! I'd also like to elaborate a bit on the overall sound quality.
Sades A60 Sound & Mic Quality
---
Let's start off by looking at some of the specifications of what's inside here.  I'll also do my best to explain what each spec actually means!
Loud-hailer Diameter: 50mm (NdFeB)
Frequency Range: 20 – 20KHz
Sensitivity: 113dB +/- 3 dB at 1 khz
Impedance: 16 Ohm at 1khz
Distortion: Smaller than 2% THD
Mic Dimension: 6.0*5.0mm
Mic Sensitivity: -38dB +/- 3 dB
A loud-hailer is the speaker portion of the headset and NdFeb is the type of magnet used. I'm not sure if this diameter is referring to the size of the magnet or the speaker itself. From what I've seen, the average loud-hailer diameter in a headset is around 40mm.
The frequency range is the range of the bass, mids and treble that the headset is about to achieve. This range is typically the average range in most headsets because it's the typical noticeable musical frequency range among people. 20-20KHz provides a pretty decent amount of all three – bass, mids and treble!
Sensitivity is basically the pressure of sound that comes out of a speaker at a certain voltage. The sensitivity of this headset is of "middle" sensitivity meaning that it's not going to be too loud or too quiet.
Headsets with a high level of impedance require more power to give higher levels of audio. 16 Ohm is a lower impedance meaning that less power is needed, perfect for using it with a PC.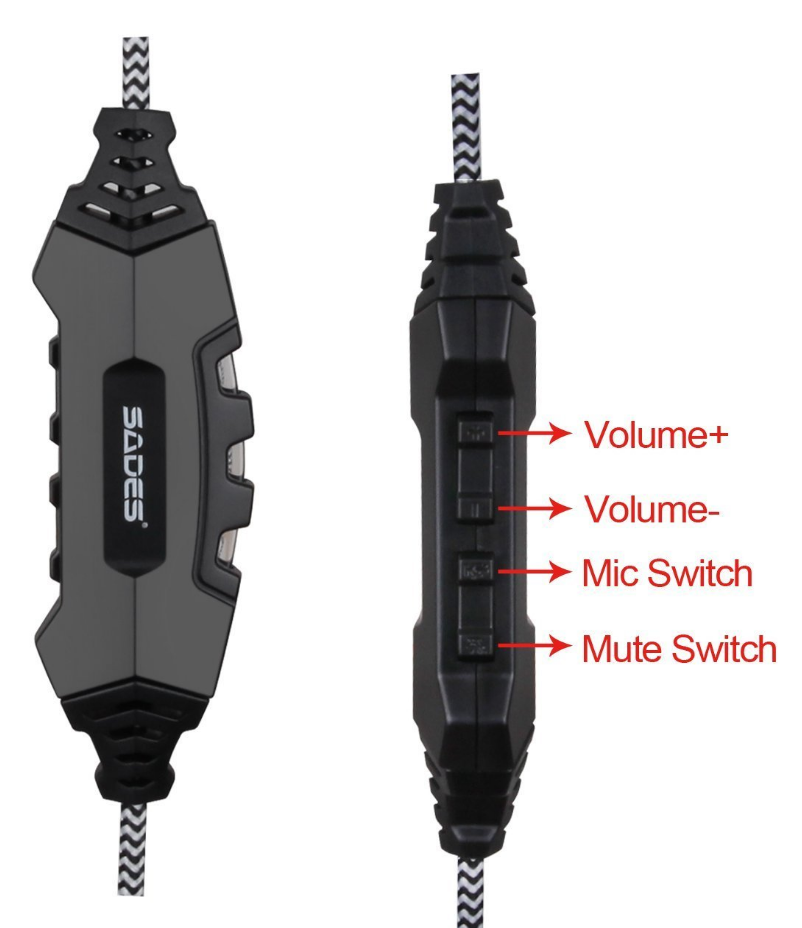 When it comes to the THD (total harmonic distortion), less than 2% is not necessarily good or bad. This is how much output signal is false with the audio.
Less than 2% isn't going to leave you with a badly distorted sound. It's hard to describe how, it's more of a sound difference thing that you'd have to hear.
Mic dimension and sensitivity is also good to go. The mic isn't in some weird, disproportional size and the sensitivity level isn't something that is going to catch a pin needle dropping in the background.
You're not going to get top-notch mic quality with this but it's good enough if you're looking for something simple that you'll be able to communicate clearly with while playing games and what not.
There is also a mic switch where you're able to adjust the volume, have a mic switch and to be able to mute the mic. It's nice to have little extra features like that!
If you'd like, you can check out this video to get an idea of what the mic quality is like!
Are These Good Enough?
---
We're at the end of the Sades A60 review and so the question is this – are they really good enough?
The short answer is yes, they are! At least in my opinion. It comes down to how high quality of a headset you're wanting and how much you're willing to spend on a headset right now.
For $30, this is a great pick simply because it comes with everything you need in a headset that cancels out background noise, communicates a clear mic output and fits well with most.
You could also check out other headset reviews that I have here if you're interested in looking around at other headsets but I'll say again, if your budget is $30 for a basic gaming headset then this is it. Check out the Amazon reviews if you'd like to further confirm that!
So, are you going to be picking up this headset?
What is your favorite part about it?
Let me know in the comments below! 😀
Hey there! 👋 I'm Colton, founder of PC Builds On A Budget.
Whether you need help putting your PC together, finding a great pre-built rig, or want some help finding awesome peripherals – I've got you covered!
I share my experiences of anything and everything related to gaming PCs with you here. 👍