Last Updated on March 22, 2023
We have an in-depth review of the SkyTech Shiva gaming computer for those of you that want to understand what is inside before you go ahead and get it for yourself.
We've gone over other SkyTech PCs in the past and they've held their own in terms of longevity and power per dollar spent. We'll go over everything there is to know about the Shiva gaming PC to see if it is a rig worthy of gaming performance in 2023 and beyond.
With that, let's get to the review.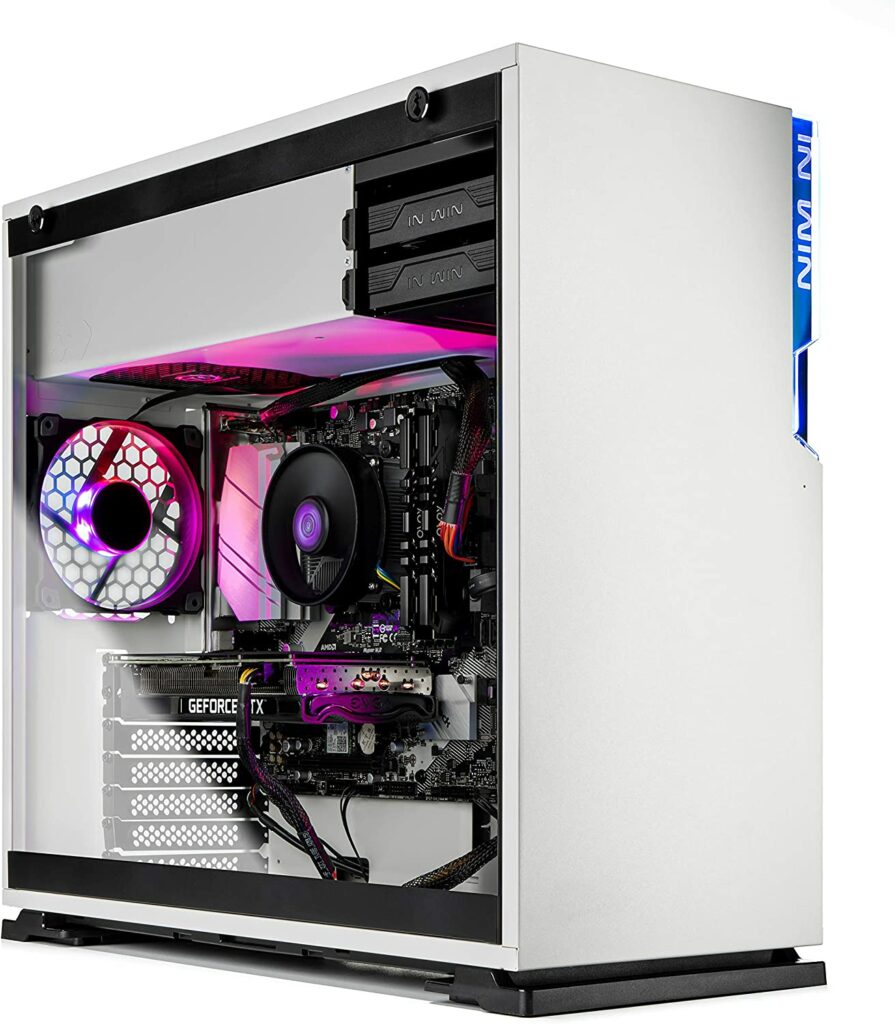 Product: SkyTech Shiva Gaming Computer
Recommended Price: Under $1,300
Cheapest Place To Buy: Amazon.com
Warranty: 1 Year
My Rating: Find out below!
SkyTech Has Transparency
---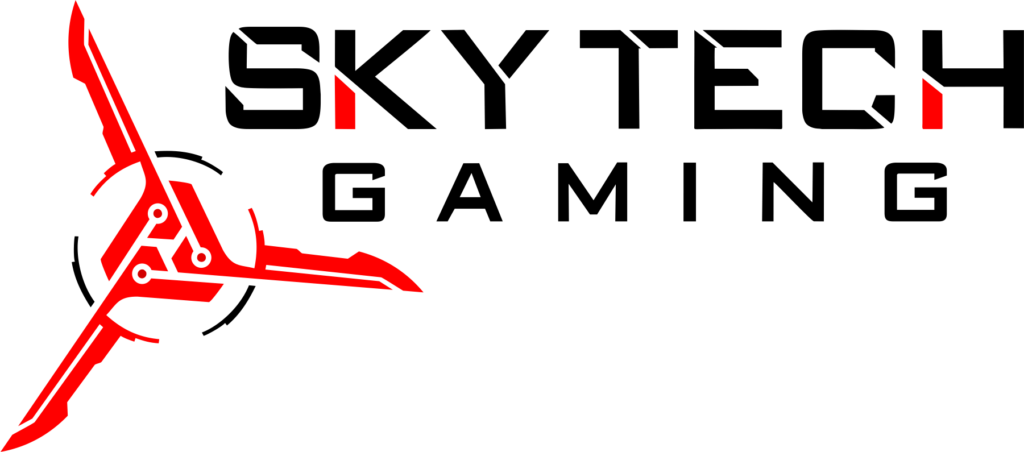 SkyTech has been and most likely will continue to be one of the if not the most transparent pre-built gaming PC manufacturers out there. They don't hide anything when it comes to the hardware inside of their PCs which says a lot compared to some of the bigger companies out there that won't give up all of the hardware that they use in a given PC.
That's a big reason why I've always recommended SkyTech's gaming rigs in the past. Take the SkyTech Shadow 3.0 for example… the Archangel is one of their best-selling computers because of their transparency and the overall performance of the PC.
Combine knowing exactly what you're getting along with no bloatware and a complete year-long parts/labor warranty and you've got SkyTech. They've also got 24/7 tech support through e-mail which I've heard they're very responsive and helpful with.
With these guys being so transparent we are able to take a deep dive into the hardware specs that power the Shiva. Let's go ahead and move onto the actual parts and performance of this PC.
SkyTech Shiva Video Card & Processor
---
Gaming performance is mostly determined from the video card (GPU) and processor (CPU) combination. Video cards take care of the graphics/rendering and processors take care of the information that a game is putting out.
For the GPU, the Shiva uses a RTX 3060 Ti 8GB card. This is a great card for 1080p performance and is the newest generation of video cards from Nvidia.
The 3060 Ti was made to be the industry standard card for high/ultra settings in most titles at 1080p resolution. Popular, high demanding titles such as Apex Legends or Call of Duty: Modern Warfare II will run at 100+ FPS easily with this kind of graphical performance.
I'd estimate a good 2-4 years worth of that type of performance before you'd have to start really tweaking graphics settings to a tweaked medium/high to maintain a 100+ FPS rate.
SkyTech uses different variations of a RTX 3060 Ti depending on availability but you can be rest assured that they aren't going to undergo performance on the card. You'll get the performance that you'd expect from them.
With that though, you'll most likely get an EVGA RTX 3060 Ti with the Shiva.
For the CPU, the Shiva uses the Ryzen 5 5600X.
This is the newest generation of processors from AMD and it's one of the highest performing series of CPUs. The 7000 series from AMD is right around the corner, but it will still be a long while before we starting seeing the latest and greatest series in pre-built rigs like this.
The 5600X is a 6-core processor from AMD that runs at 3.7GHz. This is an ideal processor for mid to high range 1080p gaming performance which is a great match with the RTX 3060 Ti graphics card.
Ryzen was mainly created for heavy processor dependent tasks such as video rendering or graphics processing. But over time Ryzen has proven to be awesome for overall gaming performance to the point where they're used in more gaming rigs today than Intel processors.
Having a RTX 3060 Ti 8GB card with the Ryzen 5 5600X processor is an excellent combination if you're wanting to have high level performance at 1080p.
But what about the other hardware specs?
Does everything else add up?
Other SkyTech Shiva Specs
---
You can't make an accurate decision on a gaming computer without knowing everything else that's going on inside. Although gaming performance is determined with the video card and processing power, everything else needs to come together to make sure the rig is even worth buying in the first place.
The other hardware specs that is included with the Shiva is 16GB DDR4 3200MHz RAM, a 1TB solid state drive, a B550 motherboard, built-in wifi, an 80+ certified 600 watt power supply, 3x RGB case fans and a RGB keyboard/mouse combo.
16GB of DDR4 RAM at 3200MHz speed was actually a little surprising to see here. I figured there would at least be a bit of compromise here for everything else included in the rig…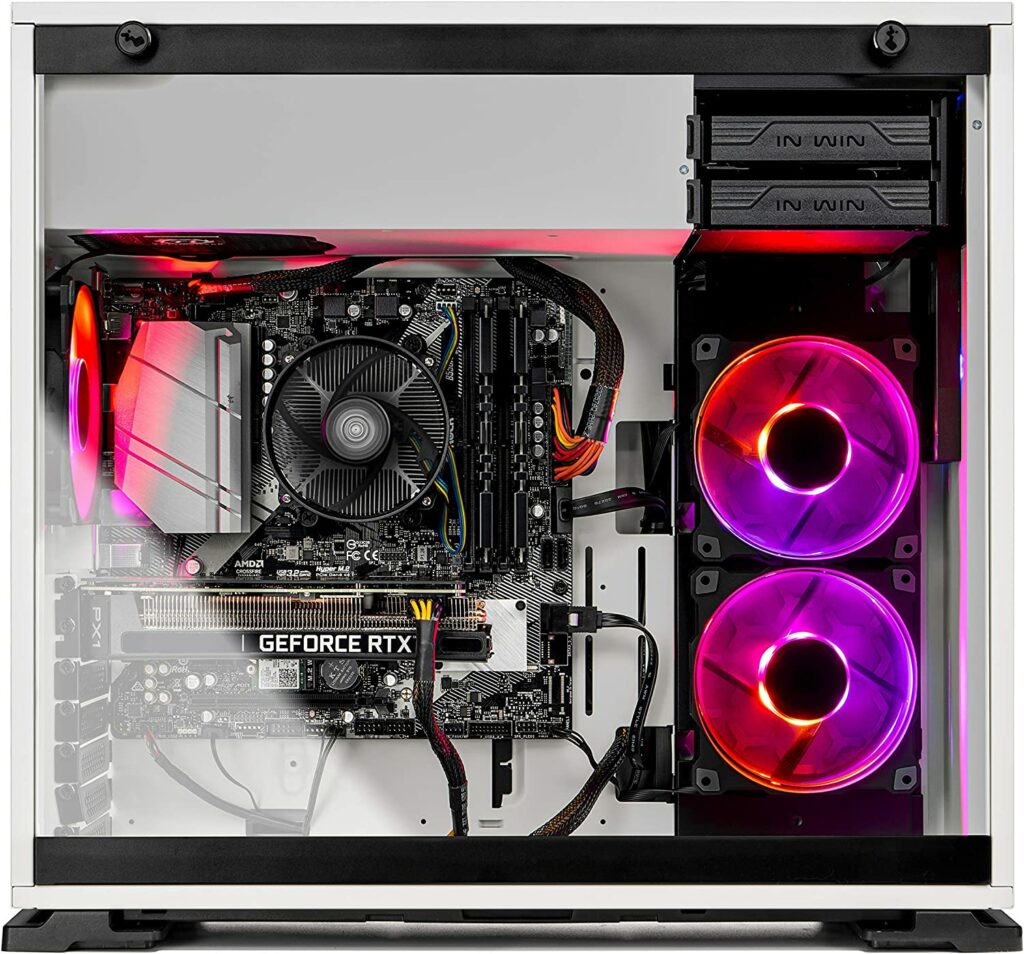 I didn't expect that speed and amount of RAM to be used in a pre-built at this price range but the budget must be right for SkyTech to include it.
8GB of RAM is still the industry standard with it being inevitable that we'll need more RAM down the road to keep up with performance demands but with 16GB, you'll be in the clear for the long haul.
Ryzen also has faster performance with faster RAM so it's nice to see high quality RAM included here.
A 1TB SSD is going to be good for having your PC boot up quickly and for your favorite games to load up very fast. You'll want to add in something like another 1TB SSD down the road as you'll more than likely fill up your SSD after a while but it won't be necessary out of the gate. 1TB will suffice for a while.
The brand used for the B550M motherboard will vary depending on availibility for SkyTech, but it seems that an ASRock board is what is used most of the time. ASRock is a reliable brand but this board is one of those that are on the cheaper side. It's small and there aren't too many features.
You'll be able to overclock the CPU with this type of board, but you'll be voiding your warranty by doing so. It's an option, and ultimately up to you. With that said, the stock speeds of the 5600X are going to be more than fast enough to handle today's games.
Built-in wifi isn't essential and I always recommend to do a direct connection with an ethernet cable but for those of you where that isn't a choice, wifi is here! Wifi is built-in to the motherboard with 802.11 AC connection which is the standard for a solid connection.
An 80+ certified 600 watt power supply will be enough to power the system, especially since you aren't going to be able to overclock the CPU.
Though you should note that if you ever plan on upgrading to something like a RTX 4080 then you'll need to get a higher wattage power supply as well. 600 watts isn't going to cut it for high-end upgrades down the road.
There are 3 fans inside the case that have RGB lighting. There are two in the front for intake and one in the back for exhaust which will be plenty of cooling.
A remote is included with the Shiva to change the colors of the RGB fan lights so you'll be able to adjust it to whatever kind of ambience you want. Isn't that cool?
You'll also get a SkyTech branded mouse and keyboard combo that'll come with.
Unfortunately, SkyTech doesn't have much information out there for which DPI settings the mouse is able to be switched to but it does have variable DPI settings. Knowing that, there'll be a DPI setting that'll work great for 1080p. You'll have to adjust in-game sensitivity accordingly.
The keyboard has all of the multi-media keys you'd want and is a basic membrane keyboard. Not a bad keyboard at all for something to simply come with the PC. Eventually you'll probably want to upgrade these peripherals but they're just fine for starting out!
To sum up the rest of the hardware – it has everything you'd need and then some. It would have been nice to see a higher wattage power supply to avoid having to upgrade it down the road… but everything else lines up to be a great 1080p gaming rig.
There are a few things you could probably have slightly upgraded by building your own $1,000 PC build… but it isn't so much room where I'd deem it completely redundant to buy this PC.
All in all, everything else adds up pretty nicely! Not bad at all considering that this is a pre-built machine dedicated to 1080p performance.
SkyTech Shiva Gaming Performance
---
For the most part, I've explained what you should expect out of the SkyTech Shiva when it comes to performance. 1080p at high/ultra settings is ideal with a PC like this.
SkyTech has also done their own tests on some games and they've shared the average frames per second with their tests. Check out the FPS rates for these games.
Running games like Doom Eternal or Apex Legends at 100+ FPS is impressive. Games such as those are high-demanding titles and it goes to show what the RTX 3060 Ti and Ryzen 5 5600X are truly capable of.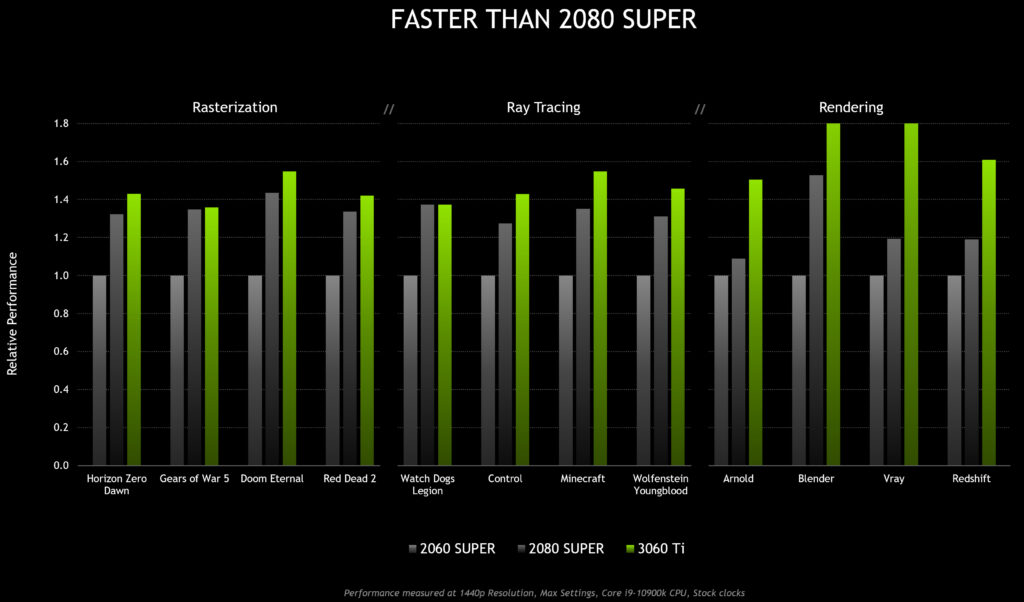 This is why I'd predict about 2-4 years for keeping a consistent 100+ FPS on high/ultra settings for future games. At this price point… I would say that's a fair amount of time for those of you looking for a good pre-built gaming rig.
If you've never thought about it, you should look into building your own gaming PC as well. It's not as hard as you'd think and you'd be able to have a bit higher performance for the same $1,000 price tag.
I highly recommend looking into building your own that way you can make the PC yours by having the exact case you want, the exact performance you want… it's an awesome process.
But for those of you that have already thought about that and looked into it and you've decided that pre-built is the way to go then I'd say the SkyTech Shiva is most likely the rig for you.
But you've got to ask yourself what you're really looking for in a gaming PC…
Is This The Right PC For You?
---
Be sure to do your research in regards to putting your own PC together. Check out our build guides here before you decide to move forward with the SkyTech Shiva.
When it comes to a high quality pre-built gaming computer that's able to handle 1080p with ease then the SkyTech Shiva would be pretty ideal.
Sure, for $1,000 you could have a bit more performance power per dollar spent with a build of your own but not everyone wants to go through the process of putting a rig together.
With that, I encourage you to take a look at the Amazon customer reviews as well before you decide on this PC. Almost all of them are highly rated!
So, are you going to be getting the SkyTech Shiva?
What's your favorite thing about this PC?
Let me know in the comments below! 😀
SkyTech Shiva
Around $1,300
Hey there! 👋 I'm Colton, founder of PC Builds On A Budget.
Whether you need help putting your PC together, finding a great pre-built rig, or want some help finding awesome peripherals – I've got you covered!
I share my experiences of anything and everything related to gaming PCs with you here. 👍