Last Updated on October 2, 2015
Looking to pick up the best computer monitor for gaming in 2015? This BenQ 24 in monitor is going to be an excellent choice for years to come.
BenQ makes excellent products from monitors to speakers, I really like this company as a whole. That, and their reviews are extremely phenomenal and to this day I haven't heard a bad remark about them.
Now as far as PC gaming, you are going to want a high quality screen but let's face it, you're also most likely looking for the best bang for your buck. You could go out and buy a monitor for $400+ and it'd be better than this monitor, of course. But when you are paying that much, for the most part, you're not getting the most value per dollar spent.
That's what I concentrate on. I focus on researching products that give you extreme value for the amount of money you're investing into it.
With that, let's get to the review.
Product: BenQ Gaming Monitor RL2455HM (24-Inch LED)
Price: $187.99
Cheapest Place To Buy: Amazon.com
Warranty: 1 year free or 3 years for $34.65
My Rating: 10 out of 10
Best Bang For Your Buck
---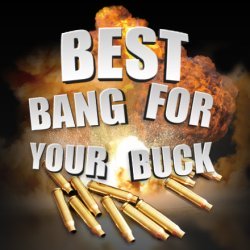 There are a bunch of monitors on the market, especially around this screen size. But the reviews over at Amazon along with the overall quality of this specific monitor seriously gives you the best bang for your buck, the most value per dollar spent.
How?
For a monitor to be great for gaming you need to have the necessary technology included with it. Not just any high definition out there is good for gaming because although some may have a higher resolution than the one I'm reviewing today, it may still have a slight video lag due to the lack of technology and other factors that affect an overall gaming experience.
Major factors include the refresh rates, response times and then overall technology included with a monitor. BenQ has exclusive technology that was created specifically for PC gamers and that's why they reign king as the best gaming monitor manufacturers to date.
Take A Look At The Technology Inside
---
Are you an RTS player? Do you like real-time strategy games at all?
You're in luck. BenQ included a specific feature with this monitor for RTS gamers. If you play games such as Starcraft II or DOTA II then you really need to consider getting this monitor.
Why?
Through vigorous testing and tweaking, BenQ has perfected their "RTS Mode" for this screen. They've fine tuned this display to give you this best experience when you are in an RTS experience by providing top notch visibility and peak performance for RTS games.
They literally call this the "ultimate weapon" for RTS gamers. Pretty cool, right?
Oh, there's also an "FPS Mode". If you're at all like me, you play a ton of first person shooter games. This is great for FPS games, you'll literally be able to play better due to what's included technology wise with this screen.
So yes, that means there's more. 😀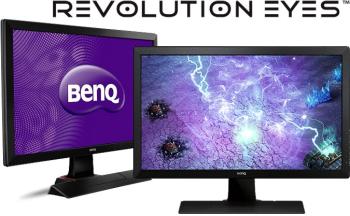 There are so many important factors that need to be focused on when it comes to gaming monitors to get the most optimal experience possible.
We can't forget about the RevolutionEyes Monitor Technology which includes Gaming-Comfort ZeroFlicker Tech and the Black eQualizer! This monitor packs a huge punch, which is why it gives you the best bang for your buck!
RevolutionEyes Monitor Technology is an exclusive BenQ feature that allows user a display which includes 1ms response time with 60hz refresh rate. This is extremely good for gaming because if it wasn't for these factors then you would experience screen tearing and flickering which often occurs with a lot of other monitors.

The
Gaming-Comfort ZeroFlicker Technology
was developed with professional gamers. It was created to destroy any amount of flickering at any brightness level.
This is important, especially in FPS games, because when the screen flickers right before you're about to shoot an enemy with your sniper rifle…well odds are that you're going to miss which would be completely due to the screen flickering.
If you play for long hours at a time then this feature will be a god send for you. Most screens tend to have a slight flicker due to high brightness levels being used for long periods of time. You won't have to worry about any of that if you decide to go with this monitor for your gaming machine!
The Black eQualizer is also an awesome feature.
Sometimes, with most screens, there is poor visibility in darker areas of a game world. This is due to contrast and a poor color engine.
Using the Black eQualizer, you'll be able to adjust the color engine to provide bright dark scenes without overdoing it for the lighter areas. This means optimal viewing as far as the colors and shadows go for in your favorite games. The contrast is also extremely important to keep a fair, realistic color scheme to play with.
This monitor also includes other features such as Display Mode and Smart Scaling features which allow you to switch up your monitor view how you see fit.

You can change between four different screen sizes – 17 inches, 19 inch and 19 inch W, 21.5 inch W, 22 inch W to 23 inch W using the Display Mode. You can also use the Smart Scaling feature to enjoy the freedom to scale the screen to any custom size. You can also use the two features together, simultaneously to get the most optimal view for any application you use or any game that you might play.
To really summarize the technology inside of this display…it's made of pure awesomeness. Nothing less.
To Conclude
---
Everything about this monitor makes it the best on the market.
The technology alone is what really provides the real value with this screen and you can be certain that when you buy this that you're getting the best possible monitor that you could imagine adding to your PC.
Sometimes the best of something doesn't mean the most expensive, it means the most valuable.
So, what did you guys think of this 24 in BenQ monitor? Is this the best computer monitor for gaming?
Share your thoughts in the comments area below! 🙂
Hey there! 👋 I'm Colton, founder of PC Builds On A Budget.
Whether you need help putting your PC together, finding a great pre-built rig, or want some help finding awesome peripherals – I've got you covered!
I share my experiences of anything and everything related to gaming PCs with you here. 👍