Last Updated on January 3, 2016
It's time for a CyberpowerPC Gamer Ultra GUA880 review for many don't think it is of good enough value for the price. I'll do the hard work for you.
I'd like to analyze the actual hardware included with this desktop, really to dive deep into it to really see what it's capable of.
Just like most pre-built gaming computers, the video card isn't at all ready for today's standard of gaming – mainly for the AAA titles which is the type of games most people really want to play.
Most people nowadays also have at least a 1080p resolution display that they want to game with. With this desktop as is, 1080p would be doable but only for small indie titles. You'd have to play on 720p and probably even lower if you're wanting to play the newer games on lowest settings.
With that, let's get to the review.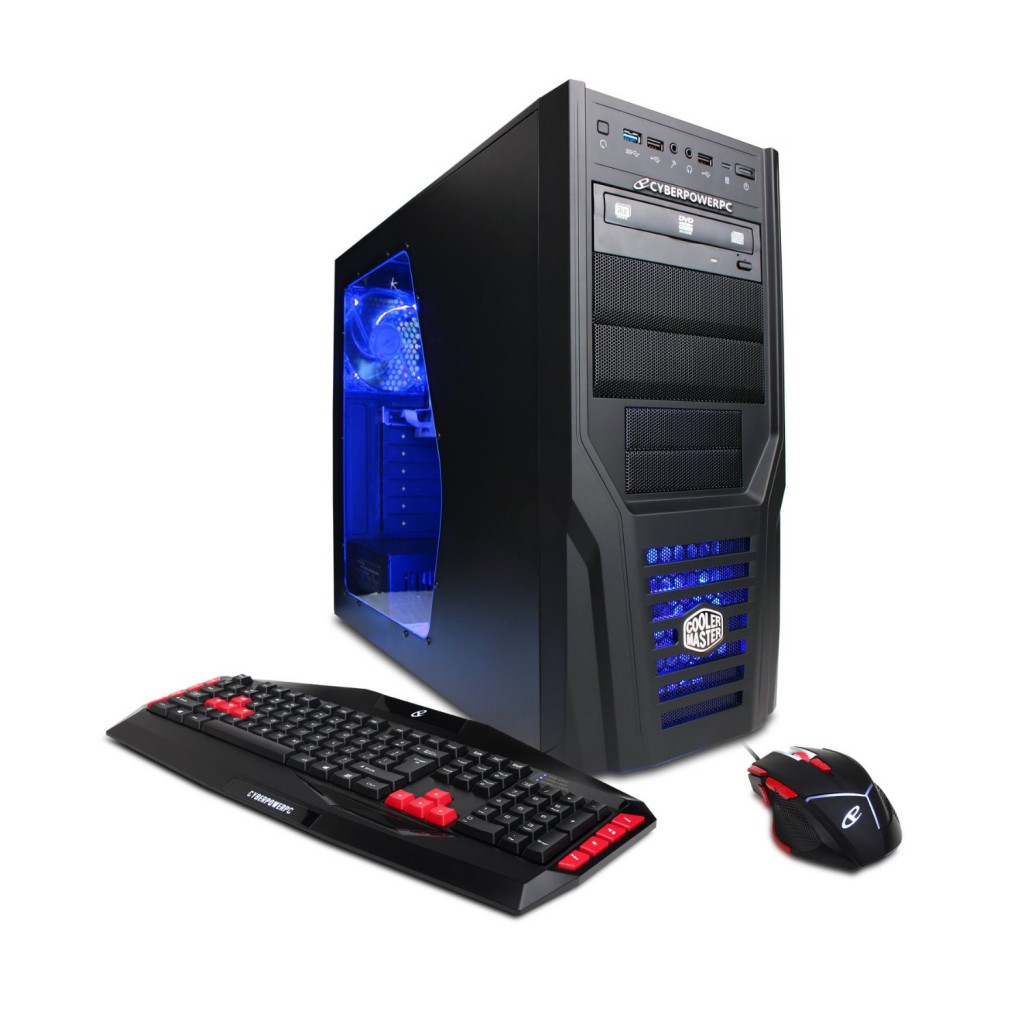 Product: CyberpowerPC Gamer Ultra GUA880 Desktop
Price: $444.00
Cheapest Place To Buy: Amazon.com
Warranty: 1 Year
My Rating: 4 out of 10
A Trend of Using An AMD FX-4300
---
This is actually a very popular CPU for the companies that make pre-built PCs for around this price range. Sure, it can be overclocked a bit for a bit more potential but all in all, it's not really an ideal CPU when you've got today's most popular games in mind.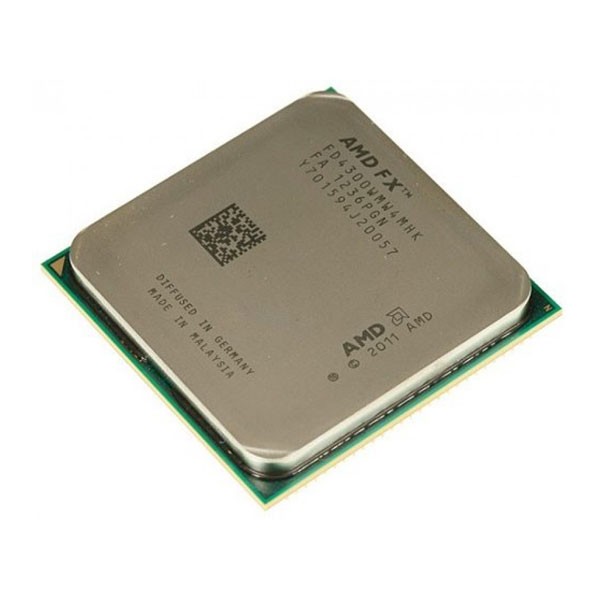 With an adequate cooler I'm sure you could get it to perform just as well as some of the better AMD processors (like the 6300 for example) but then you've got to throw even more money for a good enough cooler. In my opinion, that money is better spent creating a build of your own since you'd be getting
A LOT
more power per dollar spent that way.
Though for some people they like to purchase a pre-built so that they have an already working PC to upgrade from. I personally never really understood this method of thinking because if you're going to be removing/adding parts anyway then it'd be in your best interest to build your own to save the money.
Maybe money isn't a big deal for some but when it comes to PCs, you'd be saving hundreds of dollars that way. A worthy upgrade for the CPU would have to be the FX-8320 or the FX-8350 since they'd both be compatible with the motherboard that comes with this PC and they are more than capable of running the most recent games at stock settings.
Above I mentioned how overclocking could bring the FX-4300 to a level of power that would work well but for some that's a risky slope. You could potentially harm your system if you don't know what you're doing.
If you do plan on overclocking with this PC then you'll definitely want a cooler that'll get the job done and you'll also want to follow a video tutorial on overclocking with it to make sure you don't screw anything up.
The Nvidia

 GT 720 Is Simply Not Enough
---
The video card that is used with this system is the 1GB nVidia GT 720.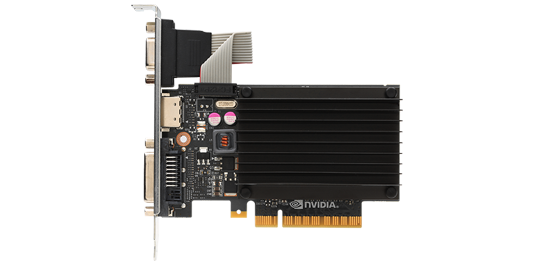 This is actually a pretty old card which performs
200% less than my old PCs card
(Radeon HD 7770 1GB) and that card was able to run Skyrim at high, unable to run Star Wars Battlefront optimally even at lowest settings. Fallout 4 was also not very doable with that card.
Again, this card is about 200% less in performance in comparison to my old card which I had bought 4 years ago. That should tell you enough that this card is simply not going to be enough for some of the more popular titles.
Now if you're a casual PC gamer that'll be playing games such as The Binding of Isaac, World of Warcraft or League of Legends then you'll be able to play those types of games on some of the lower graphical settings for sure.
This PC is ideal for some of those older titles. Keep in mind that LoL is about 7 years old, WoW is well over 10 years old and The Binding of Isaac is a game that is played with 2D graphics…
A $400+ system should be able to run more demanding games, don't you think?…
Here's What's Good About This PC
---
Almost all of the other specs that'll come with PC are good, specs that are essential for a decent gaming experience.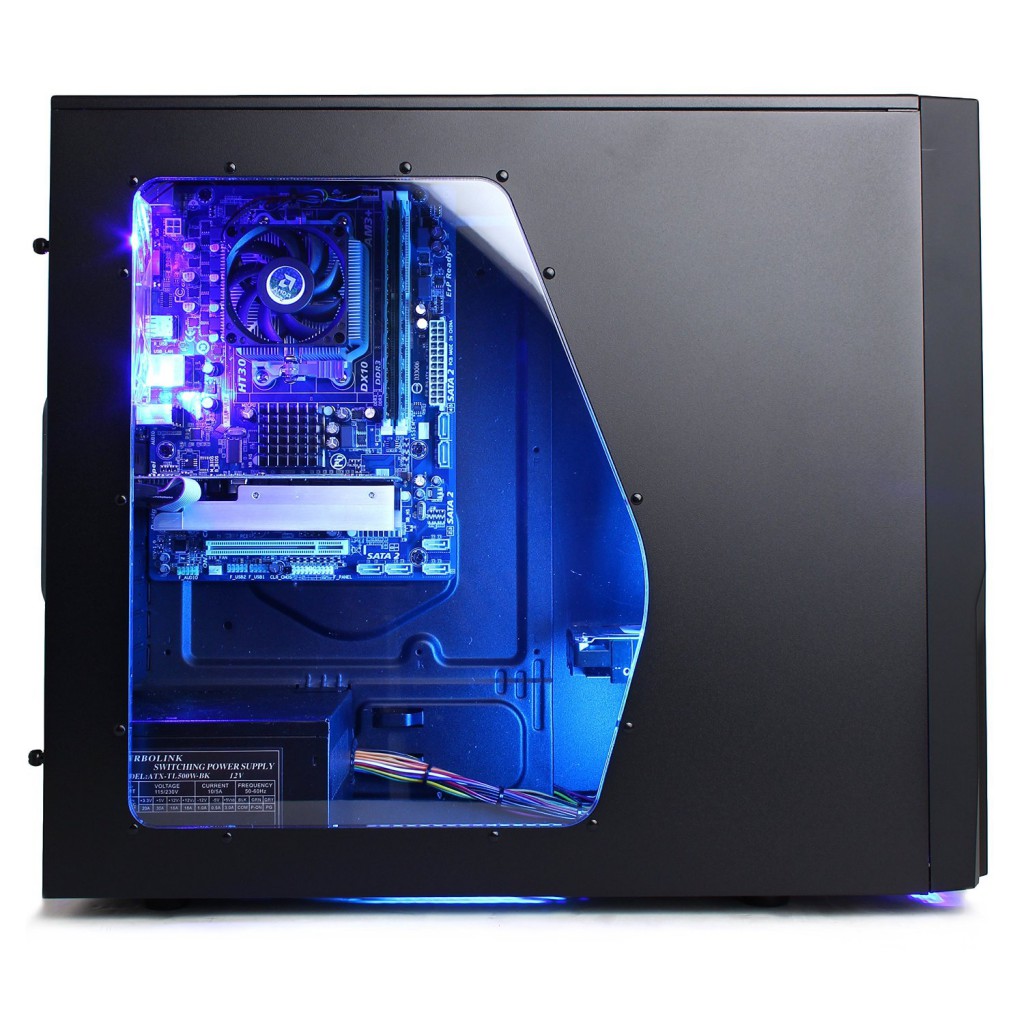 There's 8GB of RAM which is basically needed for any game that has recently come out and it'll for sure be a requirement for almost all of the games coming out in 2016.
Basically, 8GB is the ideal amount of RAM that any gaming PC needs to make sure that it can understand what's going on with each game. Having a good amount of RAM like this is also good for games that you'll be adding a bunch of mods to.
This PC will also come with a 1TB hard drive which will be more than enough space for installing a bunch of your games/programs.
This is also almost a necessity because some games that are coming out are actually taking up a whole lot of space. Fallout 4 is a 28GB game, Elder Scrolls Online is over 50GB!
(Sure, you'll have enough space for these games but remember, you'll need to overclock the 4300 and get a new video card in order to really play them…)
Another good part about this PC and basically all pre-built PCs is that you'll have Windows 10 pre-installed, ready to go out of the box.
I think that part is what most people find most helpful when they first start thinking about getting into PC gaming. They think that installing Windows on a newly built custom PC would be hard to do but if you follow the right guide you'd be just fine. It's actually a lot easier to install Windows than you'd think!
That and you could purchase a relatively cheap version of Windows 7 and utilize the free upgrade to Windows 10 for free anyway. Windows 10 is retailing for about $130 right now but you could easily buy a copy of Windows 7 for about $60. The free upgrade is available till about summer 2016.
One Last Thing To Point Out
---
While researching what's inside of this desktop I had a hard time finding out what the wattage is with the power supply so I started reading some of the customer reviews.
Some reviewers are saying that they upgraded this system to better parts but they had some trouble because the power supply was a low quality one that didn't give as much power as it should have…
This is a big deal because every PC is different and every PC needs a different level of wattage to ensure that everything is powered to the correct level, especially when you've got overclocking in mind.
If you're going to be purchasing this desktop while wanting to upgrade down the road then I'd highly, highly suggest also picking up a quality power supply. This is just to make sure that you're on the safe side when you're investing in better parts.
You Really Should Build Your Own
---
This PC, as is, really isn't ideal for today's gaming standard. As I mentioned above, this PC is going to be good for games that are almost 10 years old.
That isn't really how a $400 system should run, right?
That's exactly why you should heavily consider putting your own PC together.
It really is a lot easier than you'd think to build your own computer. There are plenty of amazing video tutorials on the internet that show you step by step exactly how you'd be able to go about putting together your own PC.
That's actually the main reason why I put this website together. I share different budget builds for which parts you should pick up depending on how much you're able to spend on putting together a PC of your own.
You should definitely check out the $400 build that I have here on the site, it'd be cheaper than this PC to put together and it'd have much, MUCH better performance!
All in all, this PC isn't really what you'd expect or want out of a system that costs over $400.
You really should build your own to get the best bang for your buck!
So, are you going to be picking up this PC and upgrading it down the road?
Or are you going to be build your own now?
Let me know in the comments below! 😀
Hey there! 👋 I'm Colton, founder of PC Builds On A Budget.
Whether you need help putting your PC together, finding a great pre-built rig, or want some help finding awesome peripherals – I've got you covered!
I share my experiences of anything and everything related to gaming PCs with you here. 👍