Last Updated on September 1, 2015
In the battle of gaming PC vs. gaming laptop, which one reigns over the other? You'll be able to make your own decision once you understand the pros and cons of both.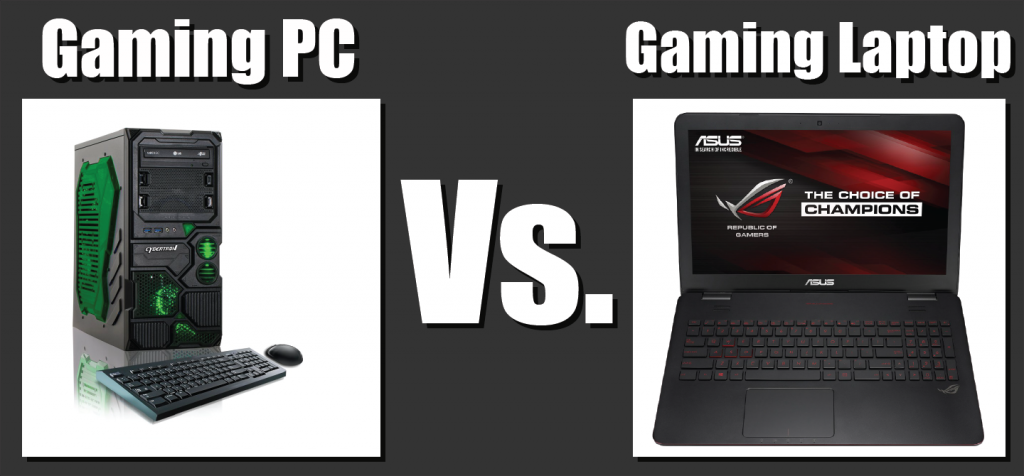 In The End, It's Up To You To Decide
---
There are benefits as well as problems with both. Depending on how you go about diving into the PC gaming realm anyway.
Obviously it really depends on which one you get for either one, there are good PCs and good laptops but there are also bad PCs and bad laptops. Knowing the difference in power is going to make all the difference, especially when it comes to PC gaming as a whole.
For the most part, pre-built gaming desktops aren't very powerful for the price that you pay. That's why I always encourage people to build one of their own because you'll be getting the most power per dollar spent and it really doesn't take a computer science to put a computer together. It's actually pretty simple once you understand the whole gist of it, any average person can build their own PC rig.
When I wanted to get into PC gaming I first researched pre-built desktops and the power behind them. The desktop pictured above is actually the CybertronPC Borg-Q GM4213B desktop PC.
The processor and video card are both out of date for today's standard in PC gaming yet it is the first result that pops up when you type in "gaming pc" into Amazon. It is a $540 computer but it has the power of a PC that should cost around $250-$350.
That's a $200-$300 difference. Quite the margin there.
So as far as gaming desktops go, building your own – especially on a $500 budget – is definitely the way to go.
Now for the gaming laptop, the one in the banner above is the ASUS ROG GL551JW-DS71 15.6-Inch FHD gaming laptop.
It is a pretty expensive one, landing at $999 to get one. It's hard to compare a PC that is $999 vs a PC that is around $500, but for a gaming laptop to really have its maximum potential you're going to want go with one on a higher price point otherwise it's not going to be that great for gaming.
Now I'd like to get into more details about both, the pros/cons and why or why not you'd want to go with either one as you venture forth into the PC gaming industry!
Gaming PCs Are Great If You Build One Yourself
---
As I said above, most pre-built gaming desktops are only made with money in mind. They don't have nearly as much power in them as they should, but some people would still prefer to grab one anyway.
Why?
Because some would rather buy a computer, get it out of the box, plug it in and have it working right away without having to actually put one together.
This is definitely doable but in the end you're going to be spending more money vs. building your own because you're going to have to upgrade the video card inevitably and for the most part, the processors are also pretty bland with these pre-built desktops so you'll also want to upgrade that as well down the road, especially if you were to go with the pre-built PC by CybertronPC above.
The processor is a FX-4130 and it's really not up to par with PC gaming's demands for the most recent games coming out. By building your own for a cheaper price you'll not only have a CPU that is about 50% better in performance but you'll also get a video card that is over 200% more powerful.
The NVIDIA GeForce GT610 1GB video card is literally best for games that are about 10 years old. Games like World of Warcraft, for example.
It might also be able to run a more demanding game such as Skyrim but it would have to be on the lowest graphics settings possible, and I can't even be for certain whether or not it would actually run the game without a ton of lag.
Now that's a big problem, isn't it?
Imagine paying over $500 for a gaming computer that couldn't even run Skyrim….
The beauty in PC gaming is being able to have some of the best visuals and gaming experiences that gaming as a whole has to offer.
It can, but going with pre-built setups usually ends up in having the consumer pay a bunch of extra dollars just to get an average experience.
That's where the beauty of building your own comes in because if you were to take that same $500 and buy all of the parts separately to create your own then you'd have an absolute gaming PC BEAST that's capable of running the most recent games on some of the higher graphics settings.
If you prefer a desktop then you're best bet is to build your own. There are plenty of tutorials on the internet that give you a complete step by step guide that you can follow to complete your build.
I followed a video tutorial when I built my first PC and trust me, I didn't have a clue on what I was doing at first.
I just wanted to have a gaming PC! 😀
Building one proved to really not be that much of a struggle and the process of building one is actually really fun, especially when you click the power button and you see your creation come to life.
Here are some pros and cons of a desktop PC which you should consider.
PROS:
A LOT more power per dollar spent if you build your own desktop.
Upgradeable for future performance.
Overclocking some hardware down the road is possible with most hardware such is the processor and video card, which makes the hardware perform even better than what it was crafted for.
It doesn't have battery power, a desktop never just runs out of battery. It is powered through the power supply within.
CONS:
Mobility is tough. Some computer cases have a handle on the top to make traveling with a desktop easier, but it sure does take up a good amount of room.
The number of places where you can game with a desktop is pretty slim, you'll need some kind of desk/table at all times to set up.
Pre-built desktops have crap hardware, even some of the more expensive ones would still need a hefty upgrade.
So, to summarize a gaming desktop, it is definitely the power house option if you build your own.
However, the opposite is also true if you decide to go with a pre-built desktop. Even if you were to spend over $1,000 on a pre-built, it still will not have the exact amount of power that it should have inside of it to begin with.
Laptops Are Convenient But Most Aren't Effective
---
Now as I said in the first portion of this post, the Asus ROG gaming laptop really isn't too bad of a choice for a pretty decent mobile gaming solution, but it's definitely not the best when you take a look at the power/value per dollar spent.
Sure, there's the value of having a mobile gaming solution but that benefit comes at a cost.
What kind of cost?
It's kind of similar to how pre-built PCs and building your own PC have a difference in power.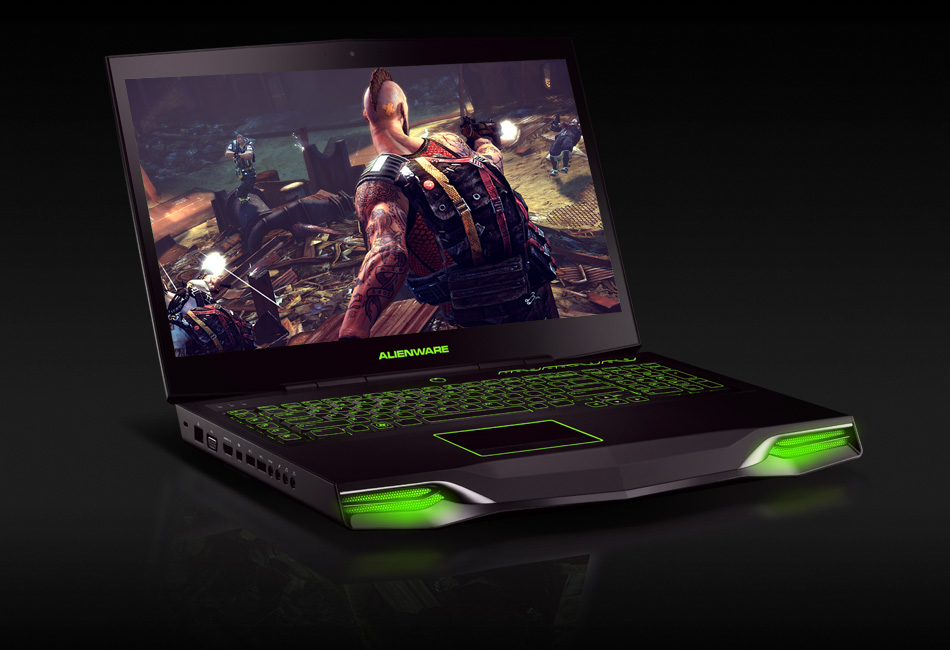 Laptops can't have super high powered graphics cards because they simply wouldn't fit inside of the laptop. Instead they have smaller graphics cards that are made specifically to deliver graphics power in a small form so that they can be used and fit inside of a laptop.
With that said, the $999 Asus laptop above has a GeForce GTX 960M 2GB video card inside of it for the graphics power. Not a bad GPU solution, but for basically $1,000, building your own gaming PC would yield to MUCH better results, graphics wise.
I'm talking about almost a 300% difference in graphics power.
The GeForce GTX 960M 2GB graphics card would preform at an OK level for 1080p gaming, which is the max screen resolution of the laptop itself.
I'm definitely not saying that it is a horrible card, it's just that there are better video power solutions out there for a $1,000 budget when it comes to PC gaming and the graphics that it is capable of with today's games.
This is why I say that the winner between the gaming PC and the gaming laptop is really up to you. Would you rather sacrifice a huge graphics performance margin for the luxury of mobility or would you rather have a great experience by having to sit at a desk/table in order to play?
If you're in the market for a mobile gaming solution then I totally get it and if that's the route that you wish to go then so be it, you most likely won't regret going with a laptop if that's truly what you want for your own gaming solution.
I'd actually recommend going with the Asus ROG gaming laptop if you have the room in your budget to do so. It is pretty future proof, it has a 4-core i7 Intel processor inside of it and it's one awesome CPU to have in general so it definitely doesn't lack in that department.
One big downfall that laptops have is not having the ability to upgrade down the road. It's possible to add a SSD with some, and some you'll be able to add RAM but forget about upgrading the CPU and GPU, which are the most important parts for PC gaming to evolve in the ways that it can.
To summarize the gaming laptops as a whole – some are great, some aren't so great.
If you don't have a $1,000 budget for a laptop but you really, really want one then I would recommend checking out the Acer Aspire E5-573G-59C3 laptop. It isn't a 1080p resolution laptop but the GPU inside of it is going to run great at the 720p resolution that it comes with.
When it comes to gaming laptops, I wouldn't really recommend going any cheaper than that one because the rest on the market just really aren't worth it at all because you can't really do anything for upgrades down the road.
Here are some pros/cons when it comes to gaming with a laptop.
PROS:
Mobility is not an issue at all. Take your gaming wherever you may roam.
No having to use external keyboards, just get a mouse and then you're good for gaming.
Always comes with pre-installed operating systems and drivers which are 100% compatible and ready to go.
CONS:
Runs on battery and can run out, shutting your laptop down in an instant.
The hardware isn't all the way there when it comes to power per dollar spent.
Can't leave it running overnight due to it dying, can't have things such as alarm clocks and such to run on it.
Laptops that run for a while will actually get worse so you need to make sure it is off overnight a lot. Desktop PCs take a LONG time before they would become useless from leaving it on.
So really, gaming laptops to have some great value added if you're always on the move or if you're always wanting to bring your gaming to your buddies house to play.
But by going with a laptop designed with gaming in mind, you're leaving power on the table. And honestly, if you really had a deep desire to move a desktop computer to a friends house, you'll find a way to make it happen. I do.
To Conclude
---
All in all, the winner is really up for you to decide.
Maybe you don't want to build a computer of your own and would rather get one that is pre-built and then upgrade the hardware down the road?
You sacrifice loads of cash and gaming power by doing that.
Maybe you're a mobile gamer and you are looking for a mobile solution?
A good performing mobile solution can cost a pretty penny.
Or maybe you want to build your own PC to get the most bang for your buck?
A learning curve and some extra time is required to build your own PC.
In my opinion, building your own desktop is definitely the way to go if you're a serious PC gamer.
Reason why is because you get the most power and value per dollar spent vs any other option available for PC gaming as a whole.
No matter what your budget might be, you'll still be able to get a grab PC rig going. You'll just have to go through a slight learning curve of actually putting one together yourself.
That's why I actually made this website! I didn't regret learning a new skill and having a PC that met my standards for my budget and I want to see others do the same.
You can go to the homepage of this site to see all of the different budgets I've made available. Scroll down, pick your budget and then you are good to go!
So, which route is best for you when it comes to PC gaming?
Would you rather have a desktop or a laptop?
Let me know in the comments below! 😀
Hey there! 👋 I'm Colton, founder of PC Builds On A Budget.
Whether you need help putting your PC together, finding a great pre-built rig, or want some help finding awesome peripherals – I've got you covered!
I share my experiences of anything and everything related to gaming PCs with you here. 👍