Last Updated on April 24, 2020
Today's review will be over the Redragon S101 Vajra combo. These are popular when it comes to a budget RGB keyboard & mouse, let's see if they're worth getting.
We will dive into the durability, if they can withstand the test of time and if the value for the money is in the right spot in terms of the features that Redragon has packed with these peripherals.
I've reviewed other Redragon peripherals in the past and they have yet to disappoint. The mouse they're using here is actually the Redragon M601 which is already a great sign that this combo is going to be worth getting.
With that, let's get to the review.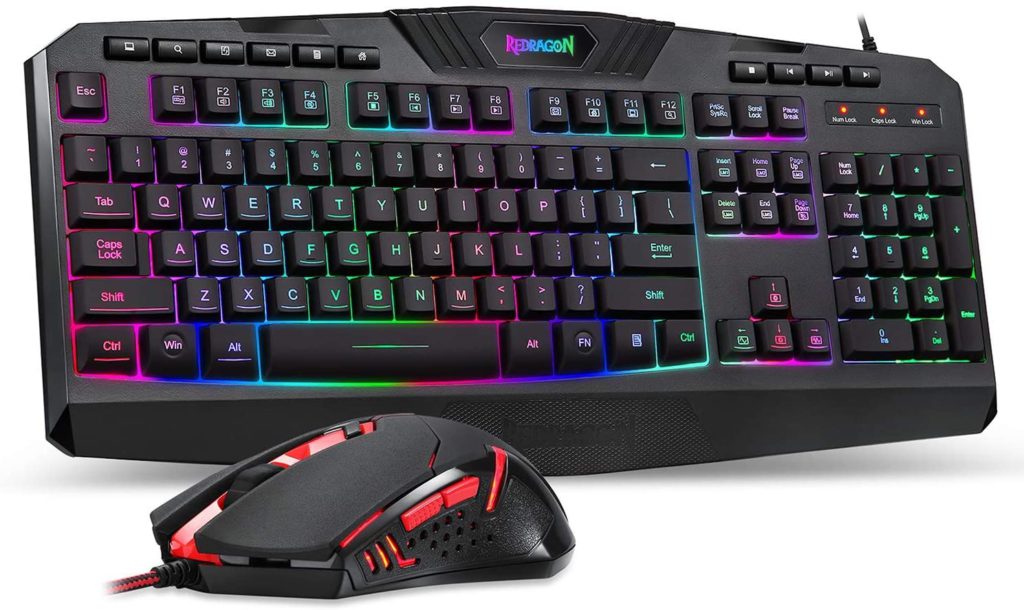 Product: Redragon S101 Vajra
Recommended Price: Around $40
Cheapest Place To Buy: Amazon.com
Warranty: Year and a half
My Rating: Find Out Below!
Redragon Is A Great Brand
---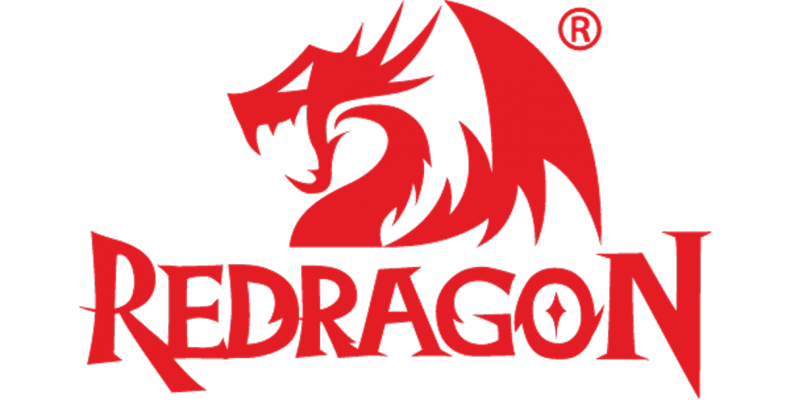 We have reviewed a bunch of gear from Redragon such as the M602 Griffin and the M601 we mentioned earlier which actually comes with their Vajra keyboard.
They have been around since 2012 and they continue to create and update their peripherals for today's standards in the industry. Redragon is one of the top brands when it comes to affordable, high quality gaming gear.
They have also expanded into other product categories which I personally encourage. Redragon seems to want to continue to grow and create an awesome tech brand and I say more power to them.
To sum up Redragon, they have established themselves as a budget friendly brand without cutting quality out from their production. Sure, there are higher reputable companies out there that create better performing gear with some extra features comparatively to Redragon but they also cost upwards of 3x as much.
If you are in the market for inexpensive peripherals for your PC, Redragon is a great brand to explore.
The Redragon S101 Vajra Keyboard
---

Let's start on the S101 Vajra keyboard with this combo. It's a RGB membrane keyboard with all of the multimedia bells and whistles that you would want to see in any keyboard.
Song skip, play, pause, home button, calculator button and more additional keys with the FN key such as being able to control your volume levels.
There is no software with this keyboard because of the FN key. You will be able to adjust all of your different settings, including the RGB lighting, with the FN key + the corresponding key that you want to use.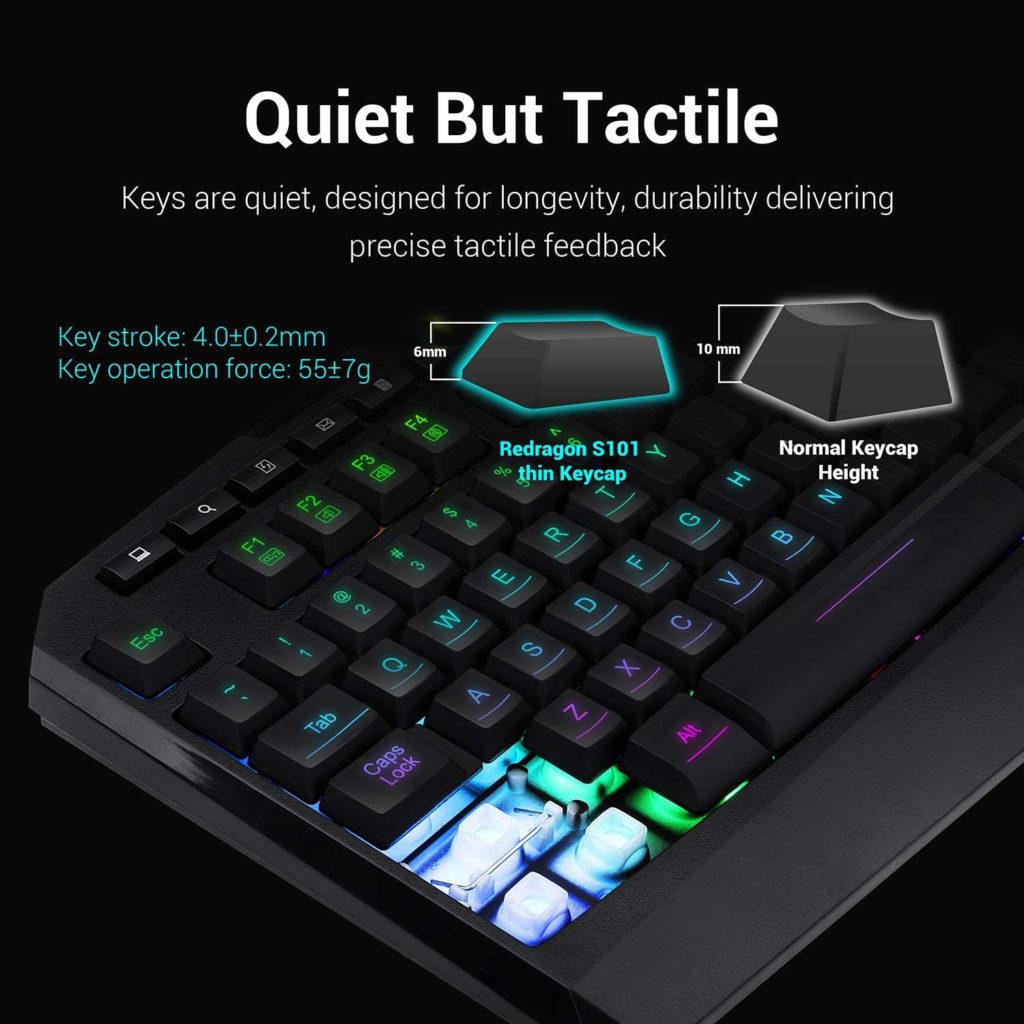 Anti-ghosting is an industry standard so it's to no surprise that we have 25 key anti-ghosting here.
This means that you will not be able to push multiple keys at the same time to help with when you are pressing a bunch of different keys in-game.
The RGB lighting is controlled with the FN key and there are 7 different lighting modes, 4 different brightness levels and you can adjust the speed of the breathing effect.
You will be able to switch between red, blue, green, pink, yellow, white and cyan for the keyboard lighting.
You'll also obviously be able to have it in full RGB mode where it cycles through all of the available colors in a wave.
The keys are thinner than other similar keyboards on the market which helps make hitting the keys to be quieter and it helps very minimally with tactile feedback.
A welcomed feature is the wrist rest but it's a little on the small side. It's kind of at an odd angle but it's nothing that makes the keyboard unfeasible.
The cable is about 5ft long so no worries there. It will reach whichever USB port you're trying to use with it.
As far as durability and longevity goes, as it is with almost all other Redragon products, you'll easily get over a year's worth of use out of both the keyboard and mouse. Redragon takes their time and does good stress tests on all of their products.
Although a keyboard's performance isn't a key factor in terms of peripherals, this is a simple membrane keyboard with the keys being a bit thinner than most. It's nothing crazy but it's a great choice for a cheaper keyboard and mouse.
Speaking of the mouse, let's go ahead and look into the mouse that comes with this keyboard.
The Redragon M601 Comes With It
---
We have a more in-depth review of the Redragon M601 here on the site so if you want even more further details then be sure to check that one out.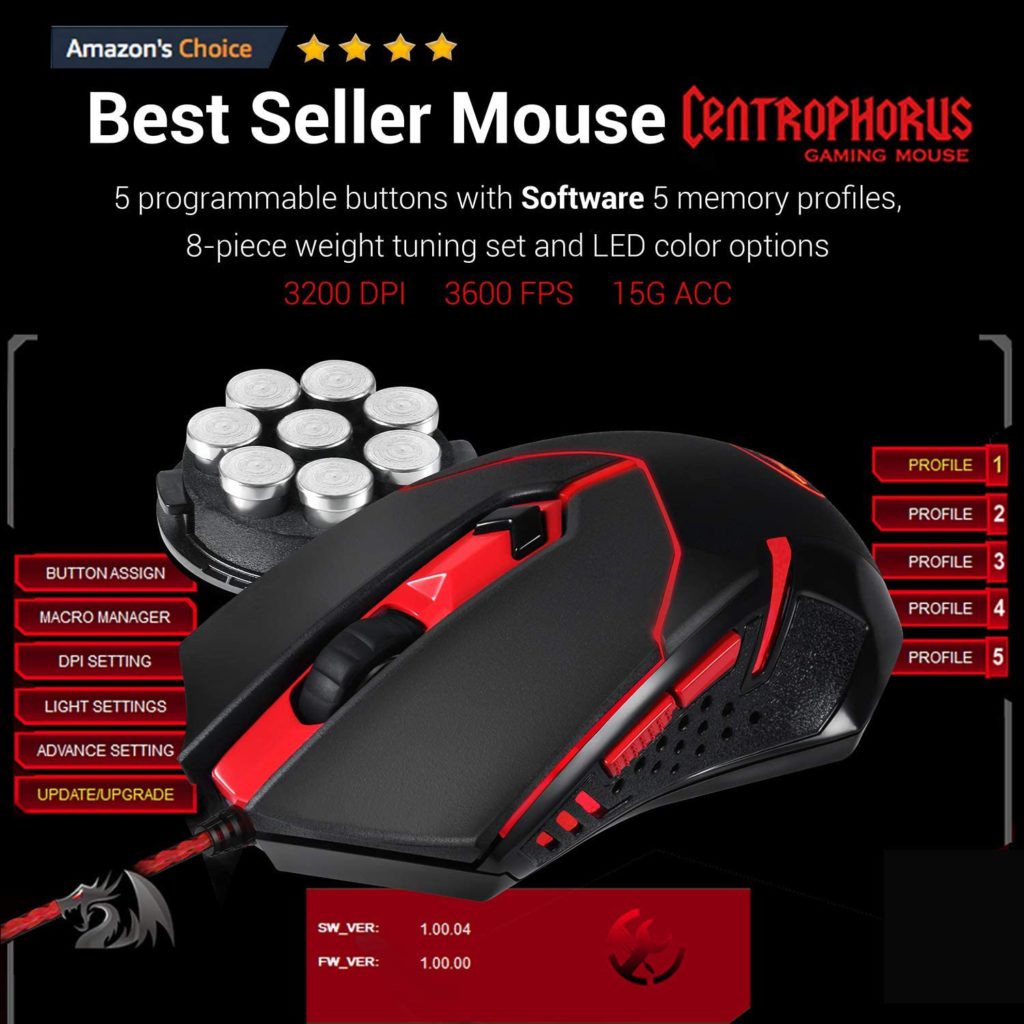 However, you need to know that Redragon has not added their newest version of the M601 to the combo here.
They are still using the base red version but they have sense updated the M601 to a RGB version of the mouse.
The RGB one does have more DPI settings which sucks. At 1080p you really only need a maximum of 3000ish DPI which the base version does have a max DPI of 3200 but more options is always better…
It's odd that Redragon decided not to add in the newer version of the M601 here.
The newer version of the mouse is black and comes with customizable RGB lighting. They updated the Vajra from an old, red base version to this awesome RGB lit version… why didn't they just add the new M601 to it as well?
Who knows why… maybe they're using this combo to help get rid of some of the excess inventory from the previous version? Whatever the reason, I wouldn't fret too much.
The M601, newer version or not, is still a great mouse. Adjustable weights, 2 programmable buttons, an easy to use software to program the mouse and a comfortable ergonomic design.
Be sure to check out Redragon's official downloads page to get the right drivers for this version of the M601. It is the M601-3 version you'll want to download the software for.
An Ideal Budget RGB Peripheral Combo?
---
There is some decent value coming from Redragon here with the S101 Vajra keyboard combined with the M601 mouse.
It would have been much better to see the updated version of the M601 combined with the updated Vajra keyboard… I still wonder what made them decide to keep the old version here.
If this combo was using the latest version of the M601 then it would definitely have much higher ratings. If you want a keyboard and mouse combo where you are able to customize both of the peripherals to match up then I'd suggest checking out the Cooler Master Devastator 3 combo.
That combo is pretty similar in terms of performance and ergonomics but is able to have both the keyboard and the mouse have adjustable RGB lighting.
I'd say that the S101 Vajra combo would be great for those of you that want a RGB keyboard with a wrist rest and don't mind having a mouse that isn't able to be customized because it really is still a great mouse choice.
Don't just take my word for it, be sure to check out all of the Amazon reviews as well. A lot of people love this combo!
So, do you think you are going to be getting the S101 Vajra and M601?
What are some other keyboard & mouse combos out there that you like?
Let me know in the comments below! 😀
Hey there! 👋 I'm Colton, founder of PC Builds On A Budget.
Whether you need help putting your PC together, finding a great pre-built rig, or want some help finding awesome peripherals – I've got you covered!
I share my experiences of anything and everything related to gaming PCs with you here. 👍