Last Updated on December 9, 2016
I'd like to write a review on the Sades SA913 headset because I have used it for over a year now. For a lower priced headset it definitely gets the job done!
You really do get what you pay for when it comes to PC peripherals. This is not the cheapest headset you're going to find so it includes a few features but there are also some that it is missing out on.
With that, let's get to the review.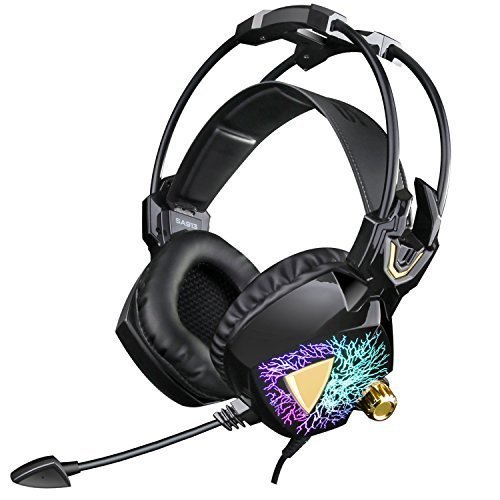 Product: Sades SA913 Stereo Gaming Headset
Price: Usually around $25
Cheapest Place To Buy: Amazon.com
My Rating: 7 out of 10
Sades Headsets Aren't Bad At All
---
I've written reviews on other headsets from Sades and they've never been a disappointment. Sure, they're marketed as more of a "budget" choice when looking at headsets but for the most part they're are totally viable.
I've used a few different headsets before and I've got to say, for what you pay, Sades is up there for one of my favorite brands of headsets. I included the brand in my favorite gaming peripheral brands because of that!
If you're looking for a lower priced headset then you should definitely look into the different headsets from Sades. It's not a well known brand at all but many people have bought and reviewed them over on Amazon and for the most part they have all received pretty high reviews.
I'd also recommend that you check out other Sades headsets mainly because, at the time of this writing, the price is a bit off for this one specifically and you could probably find something a bit better for the asking price of close to $40.
Looks And Feels Fantastic
---
The main reason why I decided to get this headset is because of the lighting that it has. On both sides the lightning bolt designs radiantly cycle through different colors and it looks absolutely amazing!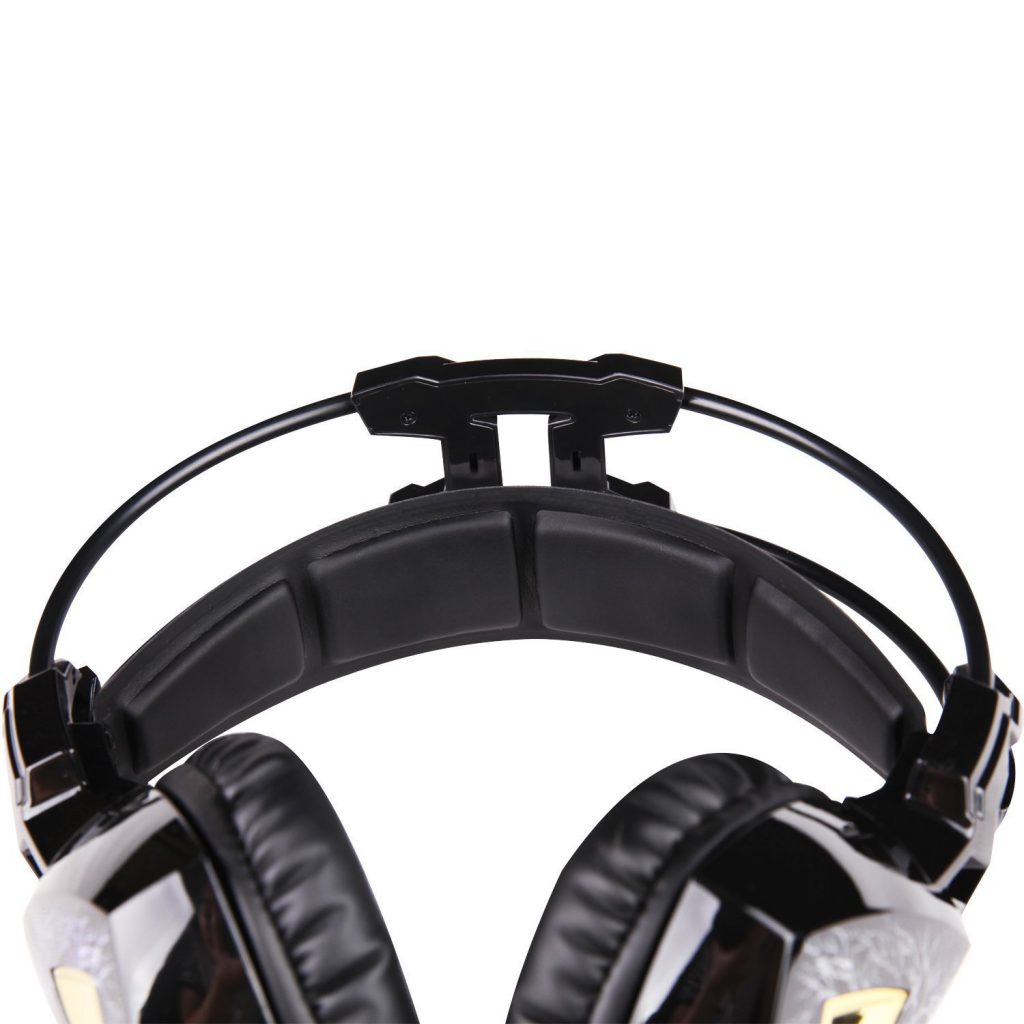 It's basically a never ending gradient of a bunch of different colors mixed together. I love awesome LED lighting with any type of PC gear that I own and the overall design of the headset was simply calling my name when I saw it.
It's also very comfortable to wear even with glasses on. The way the head band is designed I'm positive that it could fit just about anyone. It adjusts as you put it on and it doesn't take long at all to find the sweet spot.
The sound quality is pretty solid as well. There is a volume knob on the bottom right side of the left ear to adjust volume level and when it's turned all the way up the bass actually feels like it's shaking your ears yet it's not so loud to a point where it hurts.
I don't always play with the volume all the way on high but when I do I want to feel the bass! 😛
That's one thing that I was actually afraid of when ordering this headset. I figured that since it was under $30 that it would have hardly any bass but it definitely has enough for it to be enjoyable.
To check the mic quality I've recorded myself talking before and it sounds very good. I communicate all the time when I'm playing online and while I'm gaming with friends I have to always be chatting and the mic doesn't pick up far away sounds either. I'm actually surprised at the overall mic quality.
What Is It Missing?
---
If this was some perfect headset it would have gotten a 10 out of 10 from me but it is indeed missing a few features that I wish it would have had included.
First off, there is no mic mute button. This is kind of annoying especially when you either have something going on in a moment's notice with real life or if you simply need to set the headset down and don't want extra noise going through the mic while you're away.
I've gotten used to using the mute mic feature on different VoIP services such as Discord or TeamSpeak since you can set it to a hotkey of your choice but I'm usually not able to mute my mic during gameplay with a game's server.
It's not a huge issue but for paying around $25-$30 it totally should have included a little button that mutes the mic.
Another issue that I have with the headset is that there is no software available to mess around with EQ settings and the like.
This definitely isn't essential and it's possible to mess around with Windows volume settings to adjust some things but it would have been nice to have something included where we could adjust how the headset performed.
Also since the mic is attached to a static wire foundation it just sticks out with not much room to move around. I've gotten used to this as well but I don't see why it couldn't have been designed where you'd be able to move the mic away while not using it.
These issues really aren't huge and they're pretty easy to get used to but it's always good to point out the flaws of a product. After using it for a little while I hardly even notice the mic sticking out and muting the mic using software has become a second nature to me.
To Conclude
---
All in all, this headset definitely isn't a bad choice if you're looking for something within the $30ish range.
If you're into cool lighting effects and you want something that's a little more flashy while sacrificing some "quality of life" features then this is probably the headset for you.
So, is cool lighting more important to you than a mute button?
Or would you rather have more features over having something that looks cool?
Let me know in the comments below! 😀
Hey there! 👋 I'm Colton, founder of PC Builds On A Budget.
Whether you need help putting your PC together, finding a great pre-built rig, or want some help finding awesome peripherals – I've got you covered!
I share my experiences of anything and everything related to gaming PCs with you here. 👍