Last Updated on November 22, 2016
The SkyTech Supremacy gaming computer is probably SkyTech's highest performing pre-built desktop that they have on Amazon, let's review it!
It has one heck of a price tag on it but with all of the high tech hardware that is has inside, let alone how amazing it looks, it might actually be worth investing to get it.
With that, let's get to the review.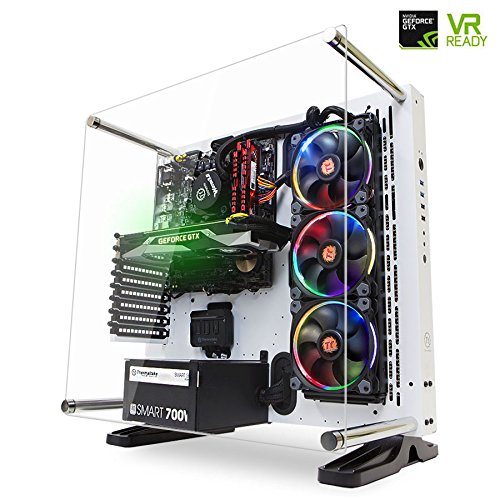 Product: SkyTech Supremacy Gaming Computer
Price: $2,250.00
Cheapest Place To Buy: Amazon.com
Warranty: 1 Year
My Rating: 6.5 out of 10
It Looks Absolutely Amazing
---
First thing's first – this pre-built is probably the coolest one I've ever seen. I love the case and how you're able to see everything inside of it!
The graphics card and the liquid cooler's radiator fans light up and that alone is what really gets me on the aesthetic value that it brings.
This is the first time that I've seen a company use this case on a pre-built gaming desktop and it works perfectly with all of the hardware that they decided to include in this bad boy. With hardware like this, you should almost be obligated to show it off!
But before I get into the hardware side of things I'd like to share something with you…
It's possible to buy all of the same exact parts if not parts that are extremely similar or even a bit better and to build it yourself for a lower price point.
At the time of this writing (since computer hardware prices change every day) the total price of adding all of the same hardware that this PC has as well as including a copy of Windows 10 and adding in a wireless network adapter came out to $1,938.52 which means that there is roughly a $300 markup for having this computer pre-built for you.
For some that isn't a big deal but how I see it is that by building your own you are able to save that much money and that amount can get you a pretty decent monitor to go with.
Yes, having the PC ready to go right off the bat is nice and the cable management and level of care that SkyTech has in putting it together is extremely high. Nothing at all would go wrong with the PC.
I just figured that it'd definitely be worth noting that by building your own, even with the same parts in mind, you can save a good chunk of cash.
With that out of the way, let's get to the hardware!
This Processor/Video Card Combo Is Insane
---
I mean that in the absolute best way.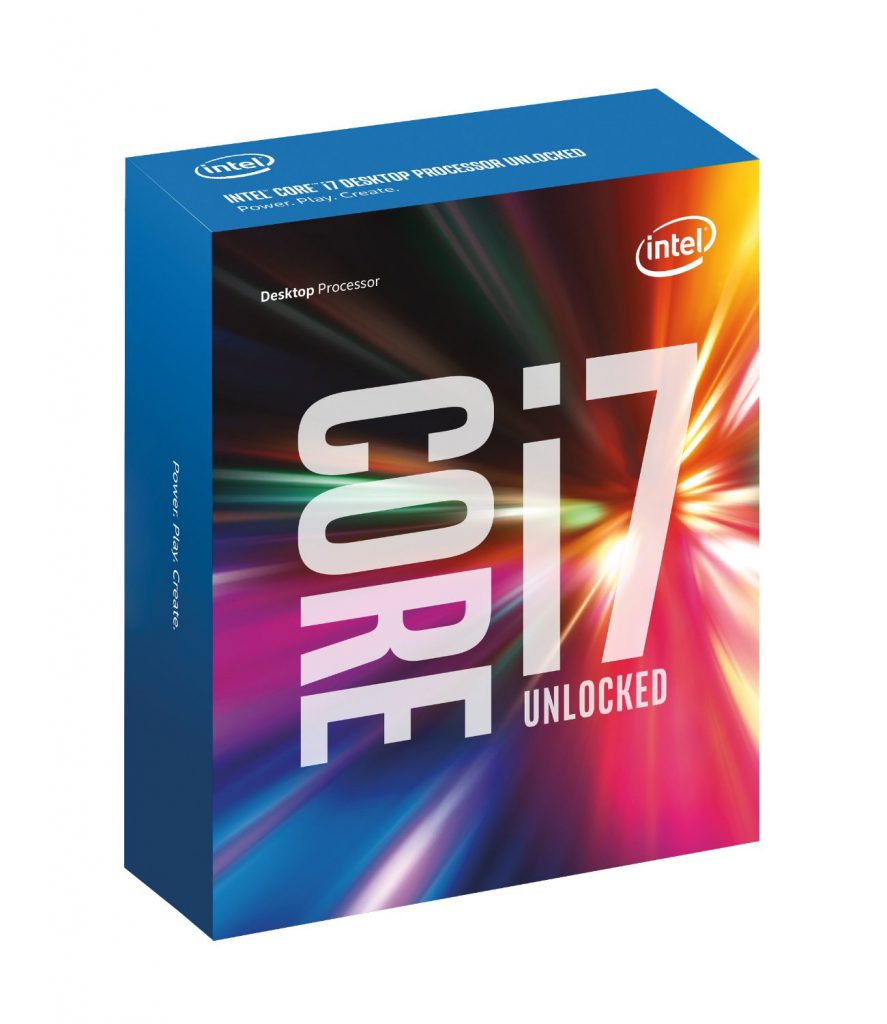 For the CPU
the Supremacy uses an Intel Core i7-6700k.
This is the best Skylake processor for the money in my opinion and it's going to be good to go for the far future for sure.
Since it's the "k" version of the i7-6700 you'll be able to overclock it – even right away if you deemed it necessary. With the Thermaltake Water 3.0 Riing CPU cooler you'll be able to overclock quite a bit! It's an amazing liquid cooler to use for overclocking.
If you don't know how to overclock then there are plenty of tutorials on YouTube that you could take a look at. I'd suggest searching "overclocking guide for i7-6700k" and you'll find a ton of examples.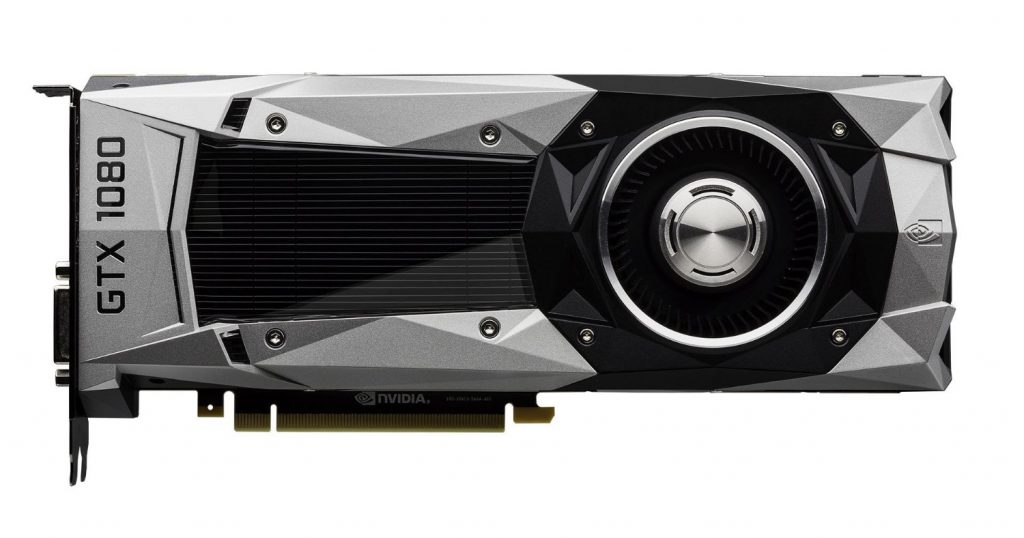 Another thing to look for would be to look for overclocking guides for the exact motherboard. I know that it's an Asus motherboard so it's going to have plenty of built-in features for overclocking!
For the video card SkyTech went with the Founders Edition of the GTX 1080. This is nVidia's newest and highest level of video card tech to date and it definitely doesn't disappoint at all.
Note: I've seen some pictures where a different GTX 1080 is being used, so it may vary.
1080p gaming shouldn't really even be thought of when you have a build that includes a GTX 1080. A 1080 is capable of gaming at 1440p with 60 FPS average and 4K gaming with an average of 30 FPS in most games.
This card was manufactured for the future. When thinking of high quality virtual reality gaming or high resolution gaming – the 1080 is ready for all of the above.
Everything Else Is Great As Well
---
All of the other pieces of hardware that the Supremacy comes with makes total sense and it's all catered to that super high level of quality.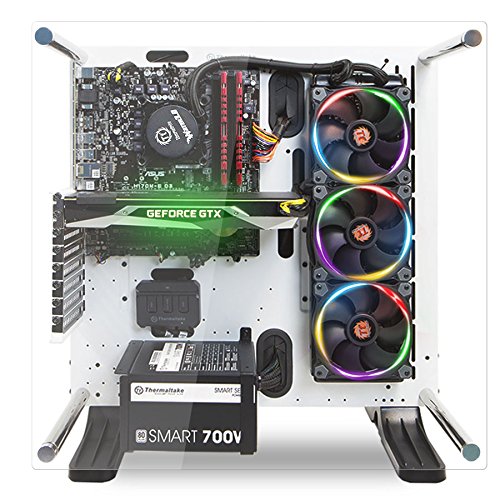 It also comes with a 2TB hard drive, a 480GB solid state drive, 32GB of DDR4 RAM, a wireless network adapter and Windows 10 installed and ready to go.
2TB of hard drive space is going to be more than enough for all of your games, movies, programs and files going forward.
I have many games installed on my current build and even 1TB of space combined with a SSD has been more than enough for what I've needed so I'm certain that it'll be plenty of space.
Combine that with a 480GB SSD and you're basically set. Windows 10 will come installed on the SSD so boot times and what not are going to be lightning fast!
SSDs are a lot faster than HDDs for many reasons, if you'd like to read up on why then this post will elaborate more on that!
I'd also recommend installing your most played multiplayer games and most used programs to the SSD as well since there is plenty of room to do so, it'll help with load times in games and overall speed of the programs as well!
32GB of RAM is absolutely insane, that's far beyond what's needed when only having gaming in mind but if you're spending this much on a PC then why not have it?
Having that much RAM isn't necessarily going to increase overall gaming performance but if you're thinking of using this PC for higher demanding tasks such as rendering and design then it's going to help out a lot!
This will also come wi-fi ready. I'm not 100% certain how – whether it's through a PCI-E slot or built-in with the motherboard but it does state on the product page that it'll be ready for wireless connection.
Last but not least, Windows 10 will come pre-installed. Minor updates to drivers will be needed but nothing super crazy in that regard will need to be done.
The Reviews Don't Lie
---
If you'd like to read up a bit more about the SkyTech Supremacy gaming PC then I'd suggest reading up on some of the reviews over on Amazon that are up!
Some reviewers included pictures that they took of the PC and the system specs within Windows to show that it really does have the hardware that it says it has.
If you're more interested in doing a build of your own to save some money then there are plenty of guides here on the site that can help you with that as well!
The following guide wouldn't be for the same exact parts that are used with this PC but I'd say that it's still worth looking into! The process of putting your own PC build together is extremely fun and I'll help you every step of the way!
So, are you going to be buying the SkyTech Supremacy?
Or are you maybe looking into doing a build of your own?
Let me know in the comments below! 😀
Hey there! 👋 I'm Colton, founder of PC Builds On A Budget.
Whether you need help putting your PC together, finding a great pre-built rig, or want some help finding awesome peripherals – I've got you covered!
I share my experiences of anything and everything related to gaming PCs with you here. 👍