Last Updated on January 9, 2023
I'd like to review over Xidax for their "ultimate" custom gaming PCs. Most pre-built sites like this don't provide good value, but we'll see if Xidax does!
I'll be looking into different budget points for custom PCs that they have, if the parts are of quality measure and if it's actually worth getting for the price.
With that, let's get to the review.
Does A Xidax X-2 "Budget Gamer" PC Deliver?
---
For the first part of reviewing Xidax (xidax.com) I'd like to get into whether or not a "budget" pre-built PC option from them would be worth it for the power you get per dollar spent.
Unfortunately, at the time of this post's update for 2023, it's not possible to get a build that is around the $500 mark. They've updated their builds, and only provide higher levels of hardware – not a bad thing! Just that, in the past, they used to provide PCs for around the $500-$600 mark.
The pre-built X-2 desktop is what I wanted to look at as it is the lowest price PC they have to offer on the site.
I could get it down to about under ~$1,200 which includes everything being built and ready to go right from the get-go. I don't know about you, but that price range is far from being at a "budget gamer" range which is how Xidax labels this PC… But, it's higher-performing parts for the lowest price that they're able to offer.
In the past, Xidax's system for knowing which parts are in your PC was a scrambled mess.
With their most recent updates, they've put together a system that walks you through each step and piece of hardware one by one that way you are able to understand exactly what is going into your system.
The overall design of their system makes it easy to use and look at. However, when you're trying to get a PC for around $1,200 like this, you aren't going to be able to use any of the other features to keep the PC below on a lower-priced mark.
Before you see and edit everything in the rig you first pick whether you want an AMD-based build or an Intel-based build. Intel is the cheaper side and that's what I've gone with for this first desktop.
With that aside, let's get right into the components.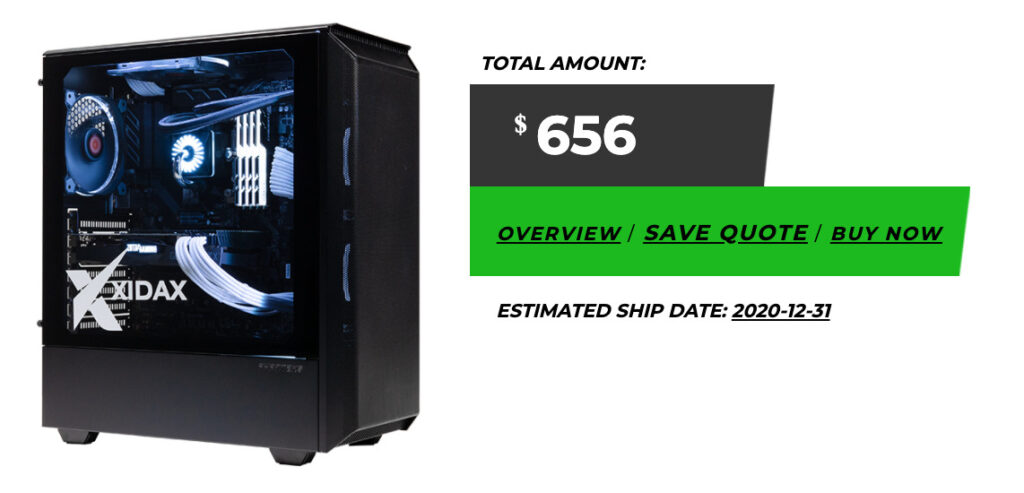 Here is a list of parts that a "~$1,200" X-2 gaming PC includes:
Case: Pure W/ Silver trim non-windowed
Motherboard: ASUS PRIME B550M-A WIFI
Processor: AMD Ryzen 5 5600G 4.6GHZ W/ Radeon™ Graphics
Memory: Xidax Ultra 3200MHZ 8GB [16GB (8X2)]
Graphics: NVIDIA RTX 3050 8GB (At the time of this writing, this GPU comes with a free Asus ROG mouse mat!)
Storage: WD Blue SN570 NVME M.2 SSD [500 GB]
Power Supply: Xidax Approved 80PLUS Gold Power Supply [650W]
Operating System: Windows 11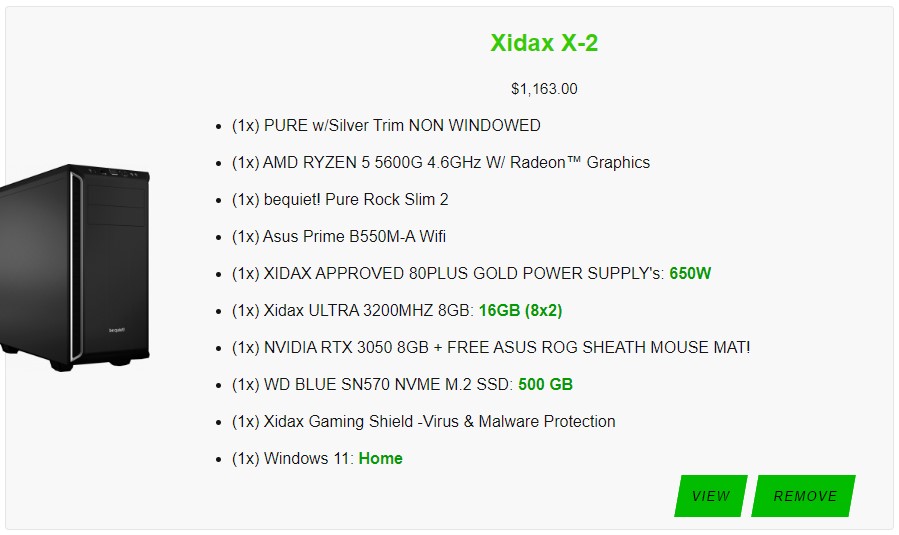 They charge $40+ for standard ground shipping. If you want faster shipping then be prepared to pay upwards of $100+ for shipping. I've seen other companies that provide custom PCs offer lower shipping rates, but this isn't terrible if the hardware matches up with how much power you're getting out of the PC…
Including taxes, which obviously will change depending on locations along with shipping, it's around ~$1,300 for this configuration.
How's The Power Per Dollar With This PC?
---
Alright, so for ~$1200 you can get a PC sent to you that can run Cyberpunk 2077 at 60 FPS average at high graphics settings.
When you compare that to a $1,200 PC you can build yourself… The performance is far from being close.
With current hardware pricing (now that it finally makes sense to build a PC) you'd be averaging around 110 FPS at the same graphics settings.
Almost double the amount of performance for the same cost…
On top of that, this PC is designed for the "budget gamer" as they've labeled their X-2 desktops configurations – which I suppose makes sense as it's the lowest budget option that they have available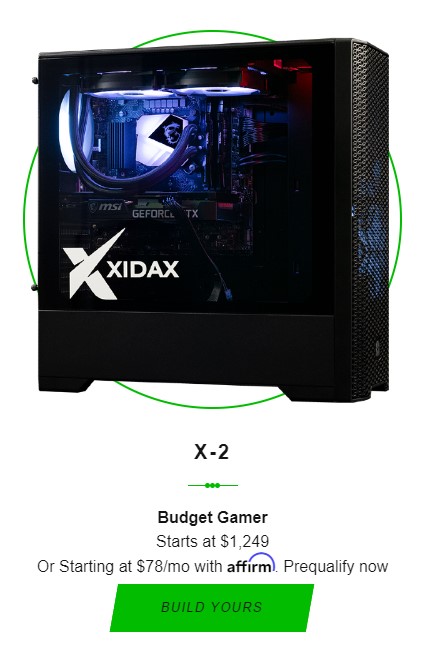 It wasn't too long ago when hardware pricing was so outrageously high that maybe a sub $1,200 range pre-built desktop would be considered a more budget-friendly option – but that's not really the case anymore…
But, I digress. With this update, we also need to dial into their higher-end systems!
So, let's take a look and see if the higher-priced systems are worth the bang for your buck.
OK, Can They Deliver With A $2,000 PC?
---
Now for the true test…
If they can deliver a quality experience with those that have a $2,000 budget then I might be able to actually recommend these custom rigs to you.
I know it might sound like I'm giving Xidax too hard of a time with their desktops, but there are a lot of pre-built gaming PC companies that just don't hit the mark – even putting aside the convenience of putting the PC together for you.
It looked as if I could customize their X-4 gaming desktop to meet my budget point of $2,000 as it started at about $1,850. Figured I could edit a few things and get a good PC going.
Here's a rig that I configured for around $2,000:
Okay,
So maybe it's not at the $2,000 mark…
The different parts that are available for this specific desktop… It didn't make sense to not go for the higher-end of performance – not when you're spending this kind of money.
With that said, this isn't looking all that bad…
I changed out the video card, motherboard, and CPU with the X-4. Went from an RTX 3060 to an RTX 3080 for the video card, an AMD Ryzen 7600X CPU from an Intel i5-12400, and an X670 board from the Z790.
If you're paying anywhere near $2,000 then something that is lower performance power compared to something like the 3060 isn't going to cut it at all. If you're spending a lot of money then you'd best be getting as much power as you can get out of it.
Keep in mind that with a $2,000 budget you could definitely build one yourself that's even better. You'd be able to possibly have a 3080 or a 6900XT instead of a 3060 all the while still being able to keep a high-performing CPU.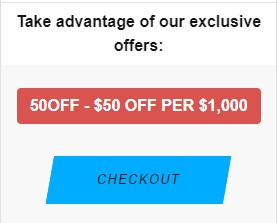 As for the rest of the experience, you'll be able to add custom lighting and different accessories/peripherals to the build as well but they seem highly overpriced. If I were you, I'd get peripherals and accessories separately at other storefronts to save some more cash.
Xidax can definitely deliver on the customization and they can deliver enough for those that are looking to spend more than $2,000 on a pre-built PC.
I despise most pre-built PCs. There is never enough value when looking at the power per dollar spent.
But with Xidax pre-builts, I would trust them to put together a mean PC. I suppose it would be nice to just take the PC out of the box, plug it in and start gaming right away.
Personally, I really dig the process of building one myself. When I first got into PC gaming I had absolutely no idea how to put one together but after following a few videos and researching, I pulled the plug and just bought the parts I needed.
I don't regret at all putting a PC together myself. It's such a fun learning experience and it's such a great feeling to watch your PC come to life after putting all of the pieces together. 😀
My Final Verdict
---
All in all, if you really just don't want to learn how to put your own build together and if you're looking to spend more than $2,000 on a gaming PC then you'll probably want to look into a Xidax PC.
I really dig the customization options and from the looks of the team behind the company, the PC would be put together with quality in mind the whole time.
So, are you going to be looking into a Xidax pre-built?
Or are you going to put your own build together?
If you are going to put your own build together then be sure to check out the different guides I have available on the site here, highlight "PC Builds" in the top navigation and choose your budget point!
Building them is so much fun, trust me… you wouldn't regret the experience of putting your own build together. 😉
Let me know what you're going to do in the comments below! 😀
Hey there! 👋 I'm Colton, founder of PC Builds On A Budget.
Whether you need help putting your PC together, finding a great pre-built rig, or want some help finding awesome peripherals – I've got you covered!
I share my experiences of anything and everything related to gaming PCs with you here. 👍