Last Updated on January 4, 2021
I noticed that the SkyTech Archangel gaming computer on Amazon was selling well after an update so I figured it'd be a good idea to look it over and review it!
For the most part, pre-built PCs rip you off – especially when you don't take a look on what's in on the inside. It's one thing to read the product reviews on Amazon itself but it's a whole different story when you understand what's really going on with the hardware of a pre-built.
With that, let's get to the review.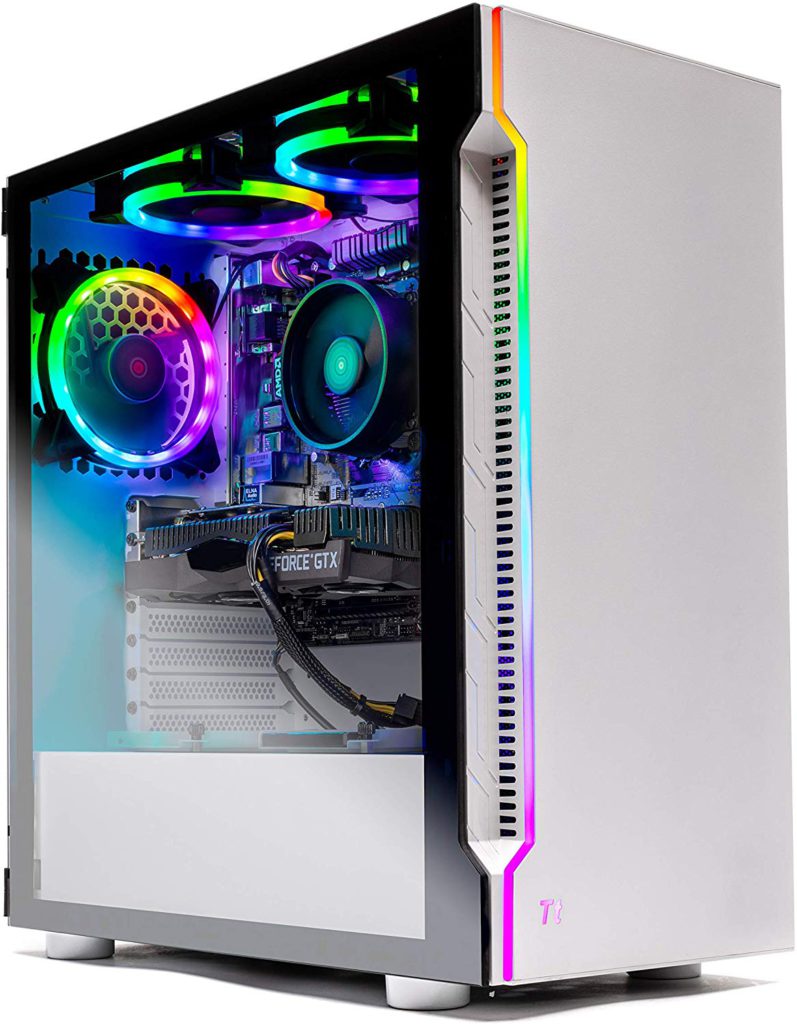 Product:  SkyTech Archangel Gaming Computer
Recommended Price: Around $850
Cheapest Place To Buy: Amazon.com
Warranty: 1 Year
My Rating: See below!
The Graphics Card Is Most Important
---
When you check out the Amazon product page it gives you details on what's inside of this pre-built and all in all, SkyTech does a pretty good job at letting you know what's all inside.
I get that pre-built computers are a harder product to mass produce, they take a lot of money up front and the company has to pay their employees and what not. I get it, but that doesn't mean that people should be getting "sorta" ripped off.
I say sorta because the hardware itself really isn't that bad, it's just that with $800 you could have a custom PC that has more power…
Though with today's hardware market being as overpriced as it is, I can see why a pre-built would be on your radar.
The graphics card that comes with this PC is a 6GB GTX 1660. This card is pretty decent today when you're trying to play at 1080p. There was an older version of the SkyTech Archangel that used a GTX 1050 Ti and this card is more than double the performance of that type of card.
For any lower demanding indie title today you'll be maxing it out at 1080p. When thinking more along the lines of higher demanding AAA titles, you should expect to be able to run them on a tweaked high/med setting if you want to stay at 60 FPS.
The only downfall that I see with this PC is that it has a bit less power than the the power of a $600 build which isn't necessarily bad – except when you're paying $850 for around $600 worth of power.
When it comes to a gaming computer, that margin of difference really does make all the difference. Sure, with today's hardware being overpriced it makes more sense but that'd be up to you to decide if the price different is worth it or not.
Taking A Further Look At The Hardware
---
For the other parts that help with gaming performance – this PC also includes a Ryzen 5 3600 for the CPU, Windows 10, a 500GB SSD, 8GB of RAM, built in wi-fi and it also comes with a keyboard and a mouse.
The Ryzen 5 3600 is actually a pretty good processor, that's the same processor that I previously recommended using on a $800 custom PC build.
But that's just it, when you go for a custom build for around $800 today you'd be able to have that CPU as well as other higher performing parts to go with. I've got to give it to SkyTech though, they updated this gaming rig to include a Ryzen CPU rather than the old FX-6300 that they used to ship with this one.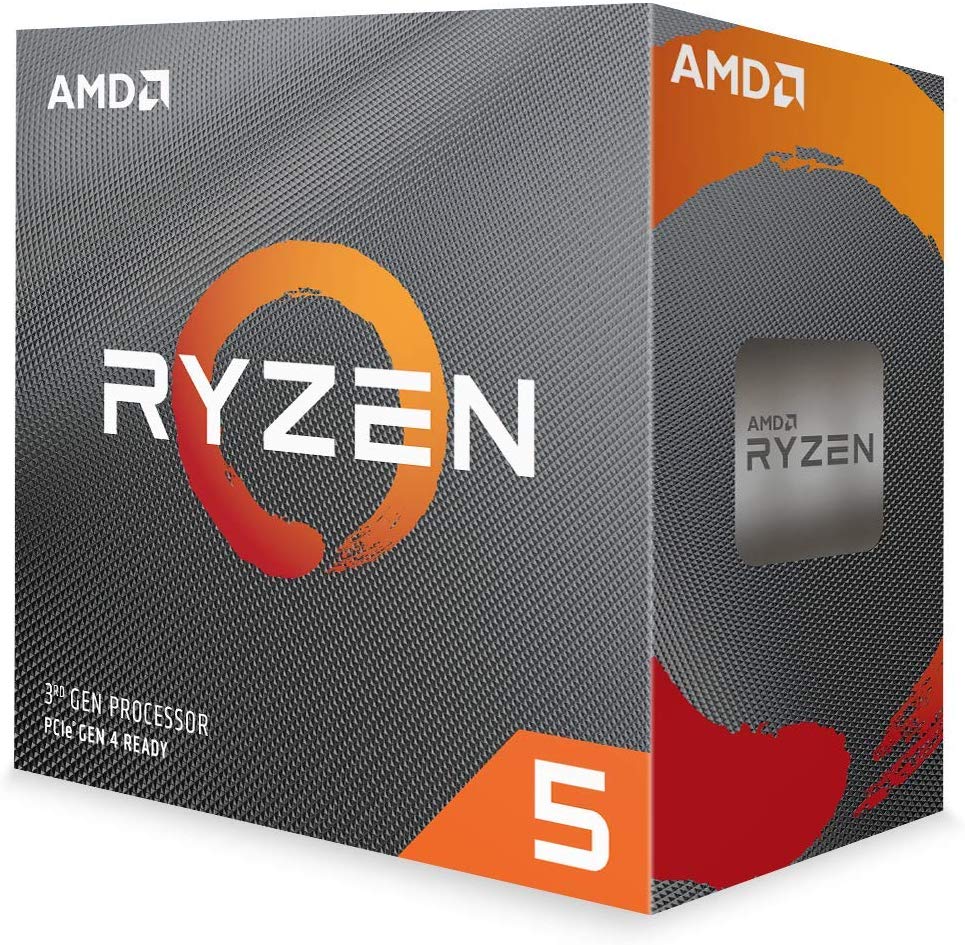 Especially compared to the old version of the Archangel, you get a decent amount of power per dollar spent here.
Sure, for the same amount you can have better overall performance but it isn't a significant amount of a difference.
Combine the Ryzen 5 3600 CPU with the GTX 1660 on top of 8GB RAM, a 500GB SSD, Windows 10 pre-installed without tons of bloatware and built-in wifi and I can see the value here.
Some people say that they pay that extra bit for warranty, for someone else to build it for them or because they're too lazy or they "don't have enough time" to put one together. Or that it comes with a few extra things like the built in wi-fi or a HDMI cable…
But I mean come on, Amazon offers part warranties when you buy computer parts, it's actually easier than you think to build your own PC and for those that think they don't have enough time… they do.
Sure, it'd take a good bit to put one together for the first time but with the sheer amount of tutorials out there, it's easy to learn how it's done and it's not going to take something like a full day just to get a PC build finished.
As far as coming with come extras, it literally costs a few dollars to get a good HDMI cable and it's going to be roughly $30 to add a wi-fi connection solution to a custom build.
I hate to come off strong on this matter but there really aren't any excuses as to why someone can't build their own PC. You get so much more power per dollar spent, it's an awesome learning experience and it sounds cool when you tell friends and family – "Yeah, I built my own computer from scratch."
On the flip side, I definitely get it and if this was the previous version of the Archangel then I'd say that it's a no go for sure. But if you want to pay around $100 extra to have the building done for you and have it ready right out of the box… That makes complete sense.
At Least SkyTech Is Honest
---
I do have to give a hats off to the SkyTech company though, they really didn't leave anything out when they listed this PC for sale on Amazon.
They have all of the pieces of hardware and they have a dedicated support team for the sales and what not as well. At least they aren't like most pre-built gaming computer companies which have the illusion of having a cool looking computer on the outside when the inside of it is low quality – which is the most important part of a gaming computer in the first place!
A lot of good reviews are posted with this pre-built and for good reason – a GTX 1660 along with all of the other specs really isn't bad at all when you're looking for some entry-level gaming at 1080p.
Now that they have the Ryzen CPU included instead of the outdated FX-6300, it'd be worth getting for those that want something that is ready to game right away.
I'd make sure to check out some of the reviews over on Amazon as well!
If you're more so interested in doing a PC build of your own then you should follow a guide that has similar performance compared to this PC.
Again, a pre-built PC like this makes a lot more sense now that hardware is as overpriced as it is but there is still value in putting your own together and knowing that you're getting exact what you want inside of the PC.
You should really consider checking out that guide, a $800 PC build has even more power than what the above PC provides and you'll come out saving some money in the end!
So, are you still going to be picking up this PC?
Plan on any upgrades for it?
Or are you willing to look at building your own PC?
Trust me when I say that you definitely wouldn't regret doing so. 😉
Let me know in the comments below! 😀
Hey there! 👋 I'm Colton, founder of PC Builds On A Budget.
Whether you need help putting your PC together, finding a great pre-built rig, or want some help finding awesome peripherals – I've got you covered!
I share my experiences of anything and everything related to gaming PCs with you here. 👍